Chinese Bao @Yik Keng, Gat Lebuh Macallum Wholesale Market, Penang
Chinese Bao @Yik Keng, Gat Lebuh Macallum Wholesale Market, Penang
In Penang, Gat Lebuh Macallum is not only a honeycomb for cafes but also restaurants and hawker stalls. A rustic gem not to be missed is Yik Keng 一景包, small outlet hidden in Kompleks Pulau Mutiara wholesale market mini food court.
Yik Keng is the place where you would go to for Cantonese-style steamed bao. The outlet is managed by the second-generation Khok siblings.
The siblings (sister-and-two brothers) opened this outlet way back in 2004, after migrating from their family business in Sia Boey (old Prangin market place) due to development. Over the years, the business has built a loyal base of passer-by customers.
The menu is a short selection – savory and sweet steamed baos filled with ingredients. Meat is a common ingredient in most of the savory bao. There is the char siew bao 叉燒包 (bbq pork bun), da bao 大包 (big bun), and sang yoke bao 生肉包 (pork bun).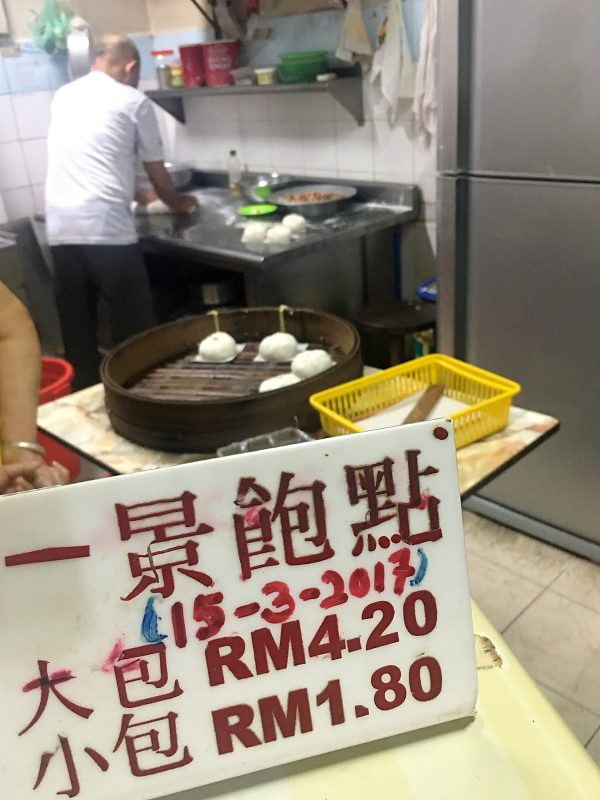 The siblings never skimp on ingredients. The filling of the sang yoke bao 生肉包 (pork bun) features slices of marinated meat along with Chinese black mushrooms and Chinese chestnuts. The satisfactory amount of ingredients lent subtle richness to the bao, which is fluffy with a good bite.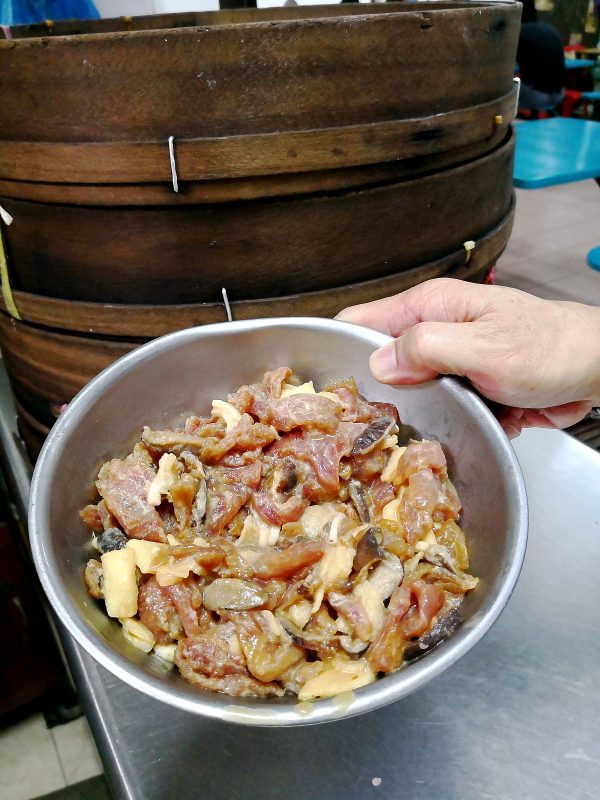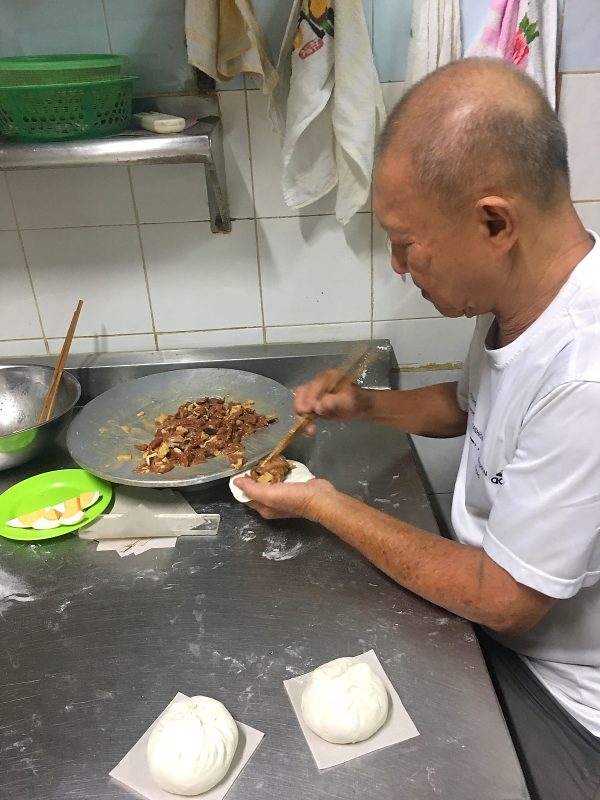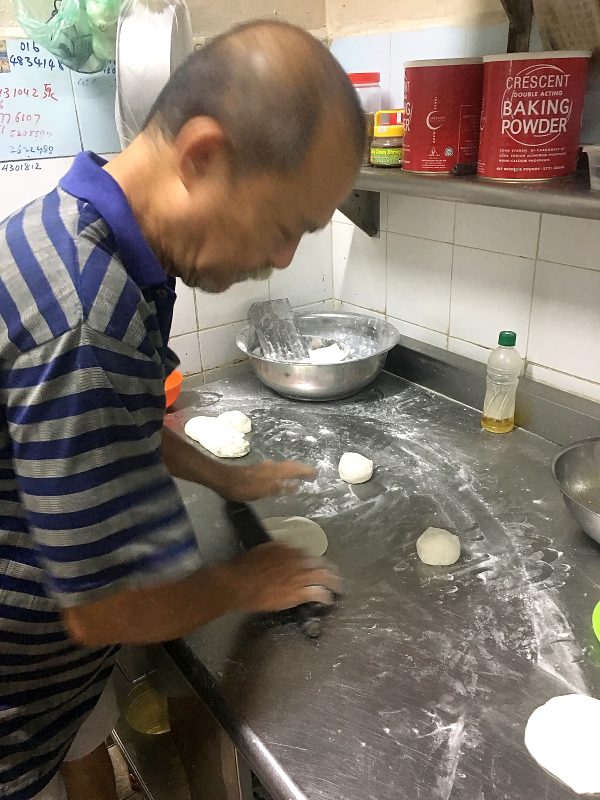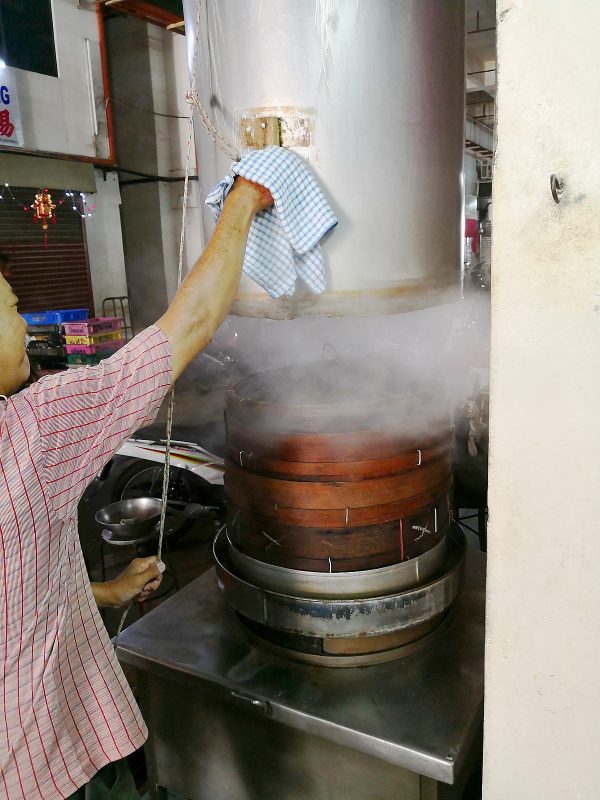 The baos are steamed in a large steamer at the back of the outlet
Roughly 400 to 500 buns are passionately prepared each day. If you arrive early, there will be more choices. When in doubt, grab-and-go with whatever is available in the bamboo steamer baskets. Priced from RM1.80 (small) to RM4.20 (big), the baos make a great snack any time of the day.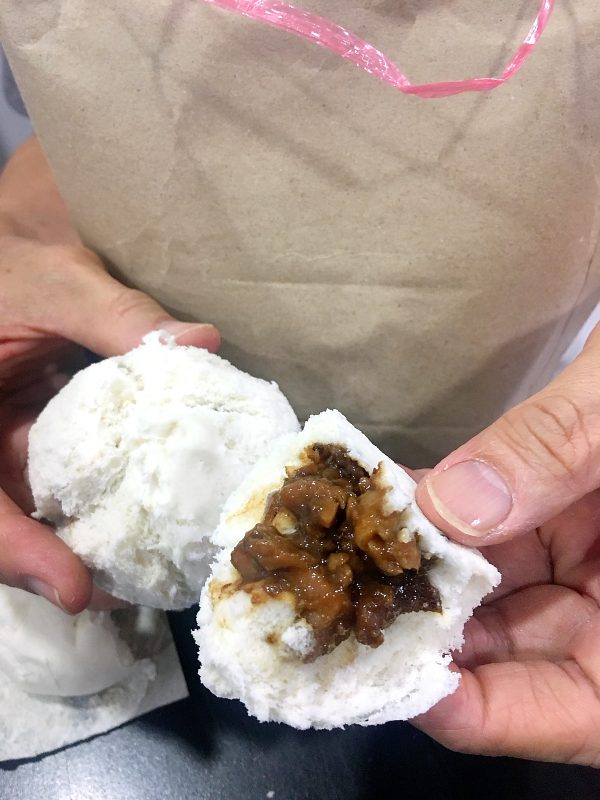 Flavors of the char siew bao 叉燒包 (bbq pork buns) offer simple, comforting pleasures
Madam Khok did explain on the original packing that comes in the traditional brown paper bag and tied with raffia string. Now, the brown paper bag has been replaced with plastic bags due to expensive costing.
The outlet is open from 12 noon till evening, from Monday to Saturday only. For more info, call 016 – 4680727.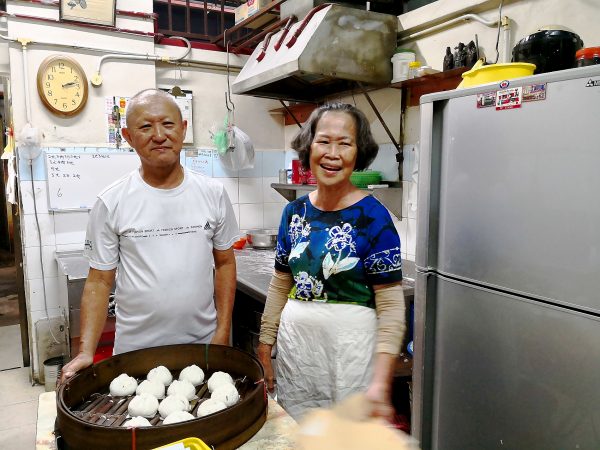 Chinese Bao @Yik Keng 一景包
G-22-8-H Kompleks Pulau Mutiara
Gat Lebuh Macallum
10300 GeorgeTown
Pulau Pinang