Penang Street Food at Hawker Center in Lengkok Burma, Penang
Penang Street Food at Hawker Center in Lengkok Burma, Penang
Many hawker foods in George Town, Penang had already been written but not many in the suburb had been shared. One such food scene is the lesser-known hawker center located along Lengkok Burma, just walking distance from the bustling Burma Road.
In terms of atmosphere, the hawker center sits under large aged trees with plenty of tables, and car park spaces along the roadside.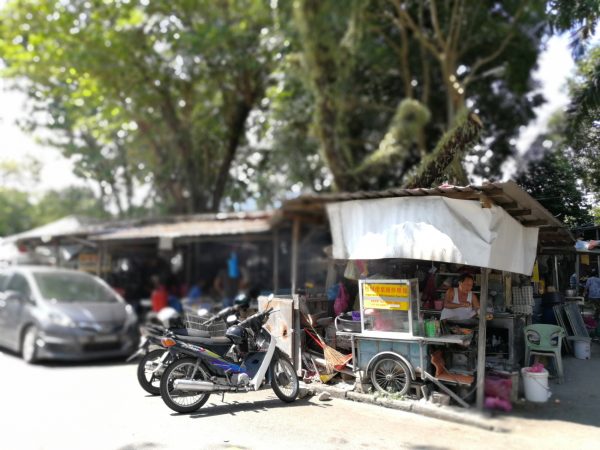 This hidden gem draws locals with its diverse offerings of hawker food for breakfast, lunch and early teatime. Char koay teow, curry mee, koay teow thng, and assam laksa make for hearty noodle choices. Other items to look forward include porridge, and economy rice.
The aroma of char koay teow beckons the minute you arrive. Run by an elderly uncle, the stall churns out char koay teow with either duck egg or chicken egg options using traditional charcoal fire. My piping hot plate of noodle prepared with duck egg is intense in aroma.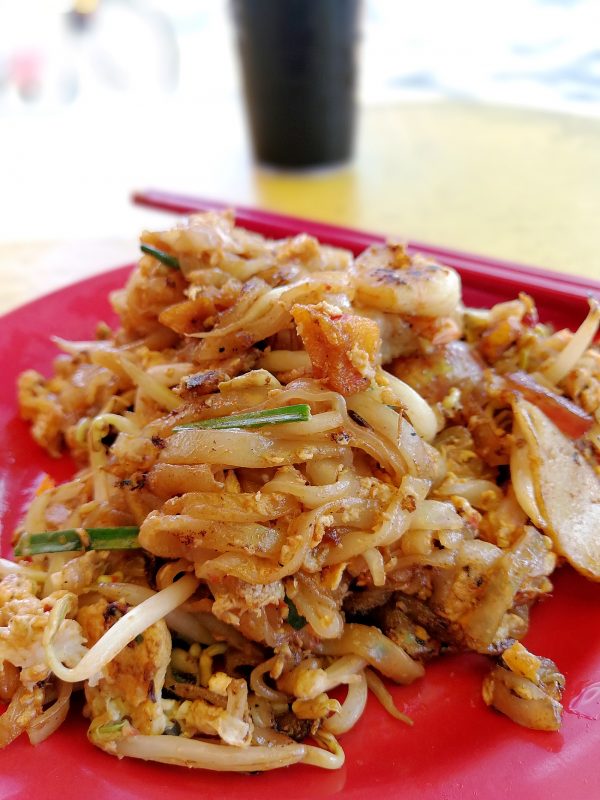 Char koay teow
The curry mee served in tinted orange coconut milk broth is also a must-try. The bowl of yellow noodles with a bounty of tau bok, blood cubes, sotong, prawns, mint leaves and chili paste strikes a balance between sweet and mild spiciness.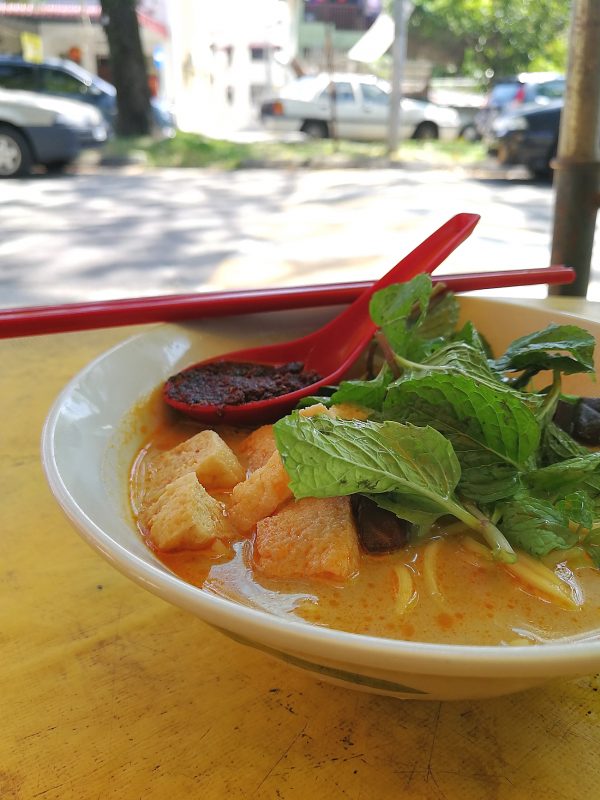 Curry Mee
Make sure there is space for snacks: rojak (fruit salad) and ban chang kuih (pancake). From the rojak stall, order a serving of rojak. The dish is fresh with different types of fruits coated with dark sauce, prawn paste, and topped with coarsely crushed roasted peanuts. The only thing is that it could possibly need more prawn paste to give it a stronger boost of flavor.
For something sweet, there is about a dozen varieties of pancake to choose from. The pancake with pungent and creamy durian filling is something a little out of the ordinary.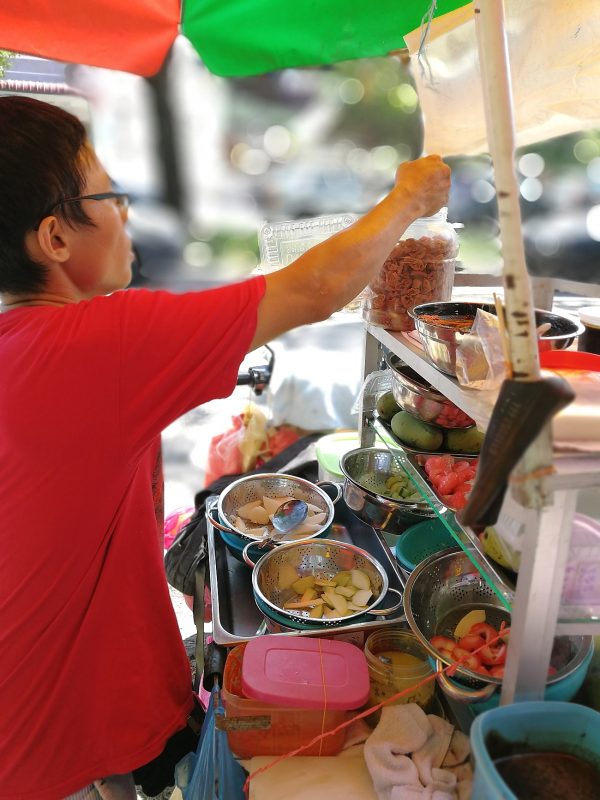 Rojak (fruit salad)
Pancake with basic ingredients of peanuts, sugar and corn
Lengkok Burma is located between Lebuhraya Codrington and Burma Road. Business hours are from morning till afternoon.