Joies Cafe & Sourdough, Moulmein Road, Pulau Tikus, Penang
Penang never ceases to amaze with new cafes to visit and a recently opened outlet is Joies Cafe & Sourdough. The new destination situated on Moulmein Road in Pulau Tikus is simply more than a cafe – it is a space made for a cafe and a bakery.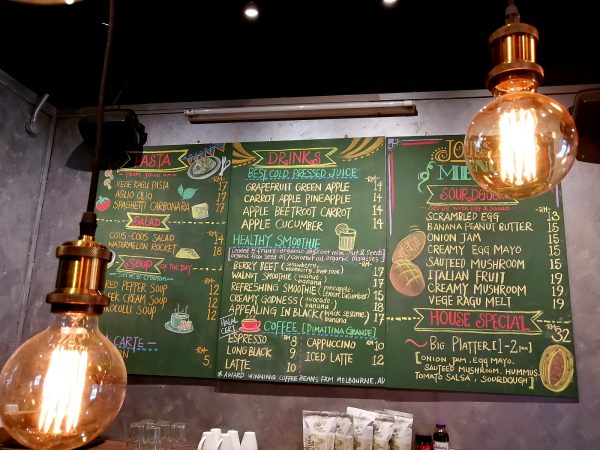 The cafe decked out with a simple decor dominated by brown, black and green tones fits into the row of restaurants and cafes lining the roads of the neighbourhood.
On the ground floor is the cafe while the upper floor houses the bakery, Joies Sourdough. The bakery is known for its artisan handmade sourdough, made using organic unbleached wholemeal flour coupled with natural sea salt and filtered water.
The sourdoughs are made fresh daily on site and flavors are made with a variety of nuts, seeds, spices, chocolates. Available flavors are walnut cranberry, super seeds, black raisins and chocolate chips cranberry.
The loaves boast thick dark crispy crusts with roasted aroma and soft chewy interior.
The signature choice is the Walnut Cranberry Sourdough, made with dried California cranberries and walnut halves. An entire loaf cost RM19.
Besides being used to the products for takeaway, the sourdough is also used for preparing savory and sweet treats with homemade spread. The chalkboard menu on the wall announces choices of Creamy Egg Mayo, Sauteed Mushroom, Vege Ragu Melt, Banana Peanut Butter, Onion Jam, Scrambled Egg and Italian Fruit.
For the Creamy Egg Mayo, the toasted slices of sourdough are topped with creamy egg mayo and come with a salad with a good amount of carrot and tomato.
Diners can also savor the Big Platter which comes in servings large enough for 2 pax. It is a plateful of sourdough, egg mayo, sauteed mushroom, onion jam, hummus, and tomato salsa.
Sourdough toasts with creamy egg mayo RM15
Italian Fruit Toast RM19
While sourdough is the focus, the menu also offers a selection of comfort soup, salads and three pasta options, such as the Spaghetti Carbonara, Vege Ragu, and Aglio Olio.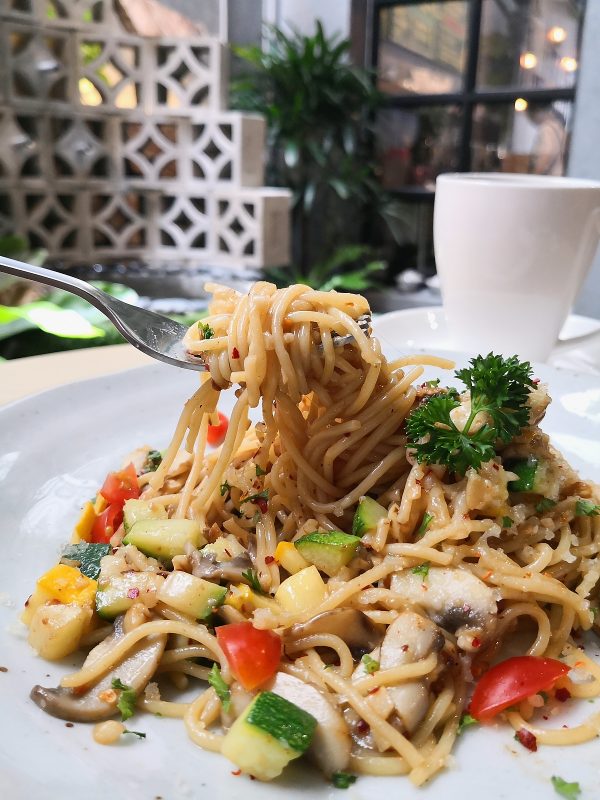 Aglio Oglio RM17
A visit to Joies Cafe is sure to thrill anyone especially those who pines for naturally leavened bread. Its menu offers breakfast and lunch options and everything in between, along with cold-pressed juices, a range of healthy smoothies and Dimattina coffee.
Long Black RM9
Appealing In Black Smoothie RM17 – blend of black sesame and banana
Business hours of Joies Cafe & Sourdough are from 8am till 5pm daily, and it is closed on Thursdays.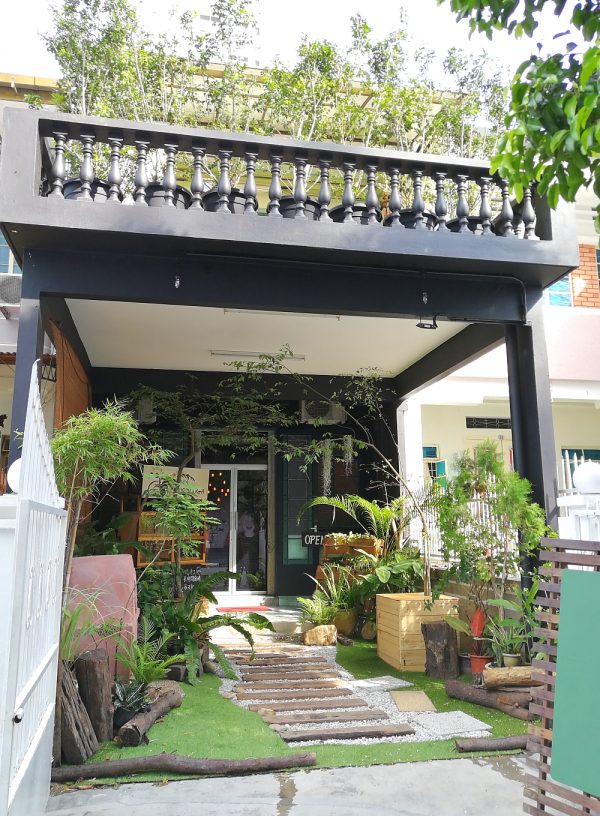 Joies Cafe & Sourdough
32 Jalan Moulmein
Penang
George Town, Malaysia
Call 016-499 0696