Oktoberfest German Beer Festival 2018 @Sigi's Bar & Grill, Golden Sands Resort by Shangri-La, Penang
The Oktoberfest celebration is heating up Penang and come October 17, Sigi's Bar & Grill On The Beach at Golden Sands Resort by Shangri-La will be hosting its first-ever German Beer Festival.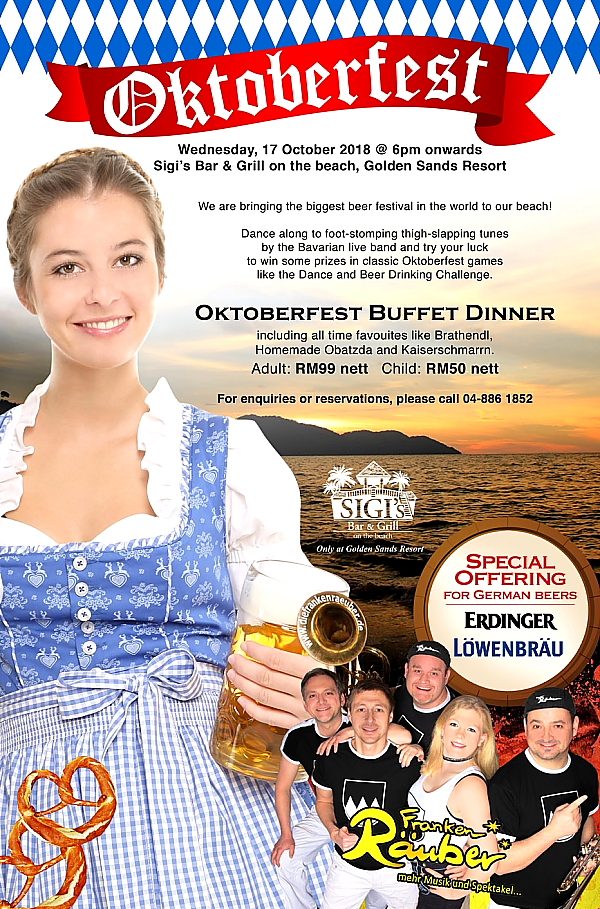 The event will see Sigi's Bar & Grill and part of the beach transformed into a traditional Bavarian village setting, complete with wooden tables and benches, and wooden floors for traditional German tapping dance.
Guests will be entertained with performances and music by the Franker Rauber live band from Munich. Expect to enjoy a repertoire of rock, traditional folk, and popular Oktoberfest hits.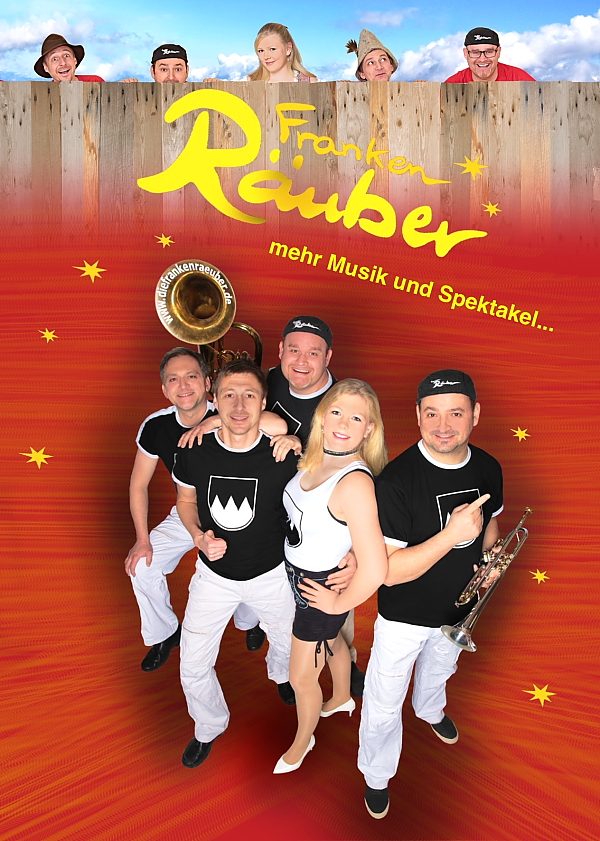 The pork-free buffet dinner will showcase German specialities, and expect to tuck into Sigi's compiled menu of mouth-watering spread. You will enjoy the likes of sauerkraut to accompany the traditional German grilled sausages, chicken schnitzel, roasted whole chicken, cheese and herbs spaetzle, beef goulash and beef Vienna, and beef steaks. The lineup of German-inspired desserts are just as delectable. Choose from the old-time favorites – kaiserschmarrn (pancake with apple sauce), black forest cake, apple strudel, and pretzel.
For beverages, there will be special offering of German beers – with well-known brands such as Erdinger and Lowenbrau. There is also a great selection of German red and white wines, and sparkling to be enjoyed. The evening also includes traditional Oktoberfest games such as the Dance and Beer Drinking Challenge.
For the whole Oktoberfest experience, make your way to Oktoberfest at Sigi's and embrace your inner German! Donning a lederhosen or dirndl is optional. The Oktoberfest Buffet Dinner is priced at RM99nett per adult and RM50nett per child. Kindly contact (604) 886 1852 to make your reservations.
Sigi's Bar and Grill On The Beach
Shangri-La's Golden Sands Resort
Batu Feringgi Beach
11100 Penang
Malaysia