OPPA Korean BBQ @ Hillside, Tanjung Bungah, Penang
OPPA Korean BBQ dining spot in the neighborhood of Hillside in Tanjung Bungah, Penang undertakes the concept of casual dining with reasonable prices. Located in a corner spot, OPPA's menu of Korean food is categorized according to the ala carte section, noodles, dosirak set, rice and stew, and barbeque.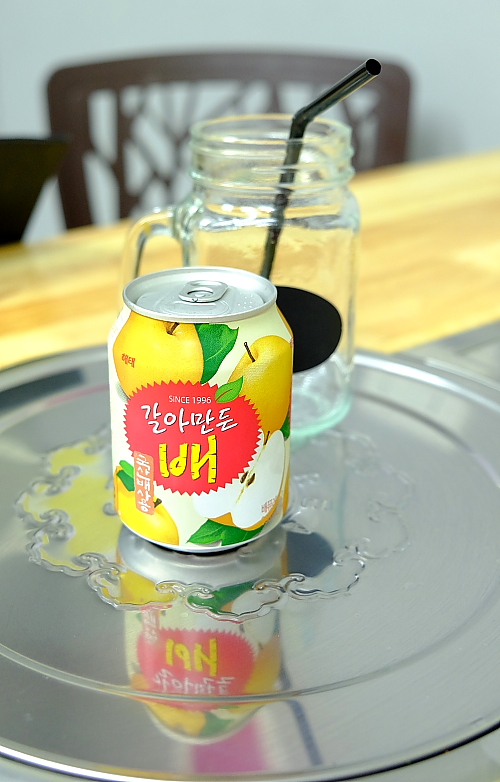 Pear juice
As with the Korean culinary norm, the meal is served alongside a selection of banchan – namely eggs, kimchi, sausage, and potato.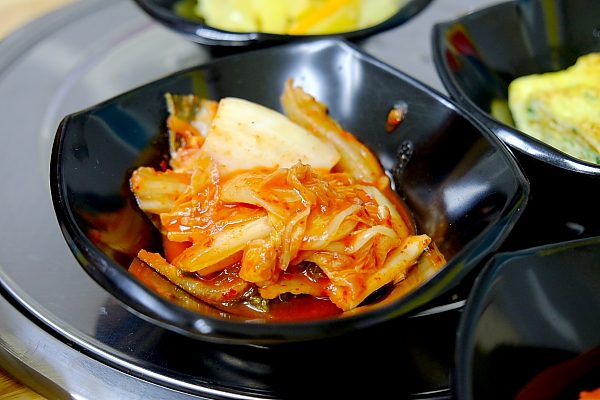 The Gun Man du RM15 are fried dumplings with fillings of glass noodles, vegetables and tofu. Dipped with a sauce with slight spiciness, the dumplings are excellent snacks while waiting for the food.
Gun Man du RM15
Next up is the Jajang Myeon RM15, which is handmade noodle coated in black bean paste. The noodles are flavored well yet not overly intense, though I preferred the texture of the noodles to have more bite and springiness. The dish is also served in a larger bowl, which is priced at RM18. Another choice of dry noodle is the Buldak Bokeum Myeon, a dish of ultra spicy stir-fried chicken flavor noodle.
In addition to the dry versions, there are also noodles with warm broth with choices such as Jjampong (seafood and pork soup), Bulgogi Ramyeon (pork soup), and Janchi Kooksoo (Korean fishcake and vegetable soup).
 Jajang Myeon RM15 (regular)
Japchae RM15
If your taste swerves to rice and dishes, your cravings can be accommodated with the stew dishes and soup. The kitchen cranks out choices like the Doinjang Jjigae, Gochujang Jjigae, Pork Bulgogi, and Kimchi Jjigae.
There are also filling set meals, featuring a portion of meat complemented by rice, pickles, salad, soup, and a plethora of banchan.
Dosirak – Spicy Chicken BBQ RM20
Besides the stew dishes, Tofu Kimchi also makes its appearance in the menu. The dish is a simple but tasty melange of stir-fried pork slices, Chinese cabbage and kimchi, served on top of soft tofu.
Tofu Kimchi RM24
OPPA Korean BBQ showcases its small menu pretty well with options, portions and reasonable prices; and all these definitely distinguishes it from other typical dining spots. Opened daily for both lunch and dinner, its business hours are from 11.30am to 2.30pm and  5.30pm to 10pm.
The outlet is walking distance from Lebanon Restaurant, and Gusto Cafe.
OPPA Korean BBQ
1A Jalan Tanjung Bungah
11200 Tanjung Bungah
Penang
Tel: 012- 4290747