Have A Seat Cafe 坐坐吧 @ The Landmark, Tanjung Tokong, Penang
Have A Seat 坐坐吧 located in The Landmark (beside Precinct 10) in Tanjung Tokong, Penang is a new cafe which invites you to stop and have a seat for coffee and tea with desserts. With black facade and glass panels, the new kid on the block can be easily spotted from the busy Jalan Tanjung Tokong. Inside, it boasts a relaxing and comfortable ambience.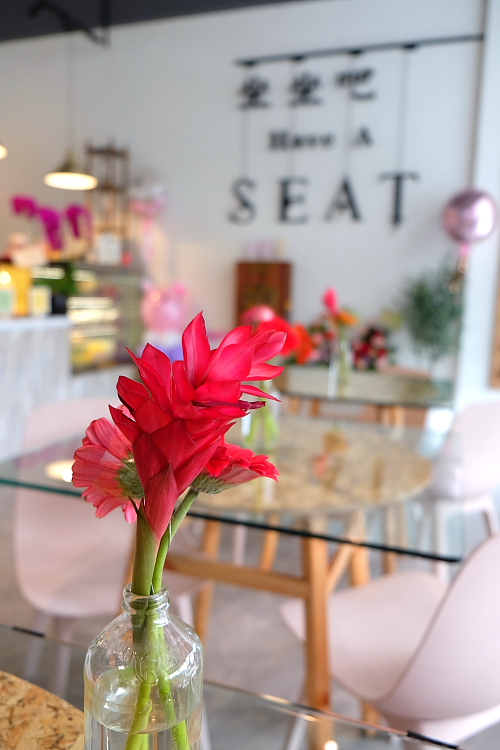 A scroll through its single page beverage menu, one finds it filled with a variety of hot and cold coffee selections and tea. If you are one of the many people who go for coffee, you can choose to have their special brew coffee, americano,  espresso, and latte.
If you're not into coffee, feel free to explore the cafe's tea menu which provides choices like aromatic Zhulu, Ali Mountain and Red Oolong besides Just Peppermint, French Earl Grey and the full-bodied Melbourne Breakfast tea.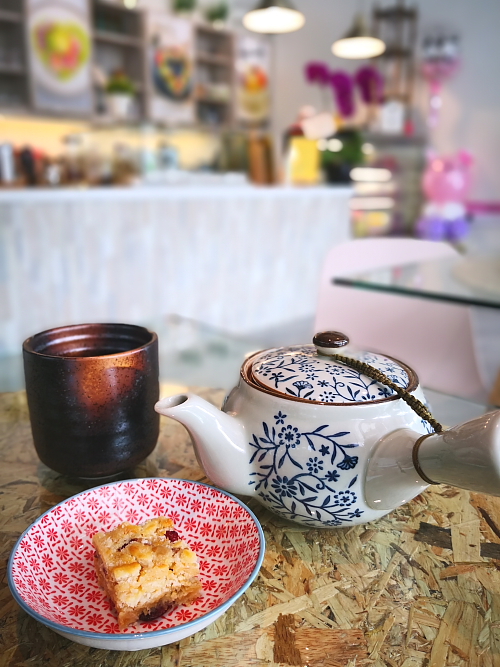 A pot of Zhulu Signature Tea RM12
The best part is, there is also a tiny food menu created by the lady owner. The owner takes sandwich a step further with the Kimchi & Chicken Sandwich. The sandwich with crispy edges calls for kimchi and chicken in the filling. It is simple and delightful with the bold flavor and crunchy texture of the kimchee cabbage and chicken cumulating together. The sandwich even comes with a refreshing salad.
Kimchi & Chicken Sandwich RM12
For the Creamy Tomato Chicken Spaghetti, the dish is prepared to provide al dente pasta and a tender chicken drumstick in sauce; a combo of sweet and tangy taste. The sauce does give the dish a whole new kick, just felt a bit sweet.
Creamy Tomato Chicken Spaghetti RM18
For desserts, the cafe has options ranging from Bean Paste Flower Cake, Fruit Cookie, Mochi, Panna Cotta to the classic Tiramisu. Don't missed out on the fruit cookie. Priced at RM8, it is one crunchy bite and well complimented with light cream, and sweet-tart burst of strawberries, kiwi and berries.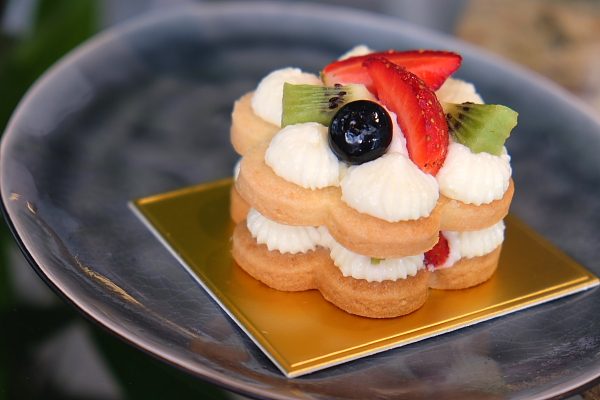 Fruit Cookie
A cup of Americano with tiramisu
Have A Seat 坐坐吧 is a cafe that you don't have to spend much to get a simple and comfy meal or dessert. The cafe is open from 11am until 9pm, seven days a week.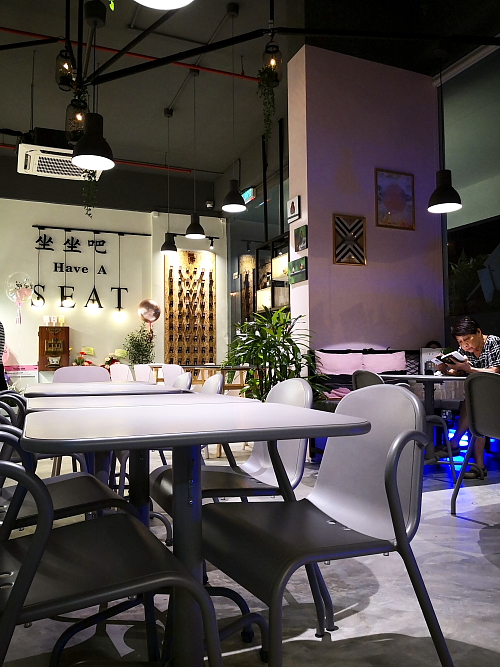 Have A Seat 坐坐吧
100-1-5 The Landmark
Jalan Tanjung Tokong
10470 Tanjong Tokong
Penang