Komichi Tea House – Japanese Cafe @ Lorong Toh Aka, Georgetown, Penang
When pondering Japanese desserts in Penang, Komochi Tea House is the first choice that comes to mind. Tucked away in the tiny Lorong Toh Aka behind bustling Beach Street, the cafe produces fairly remarkable matcha-based desserts and drinks.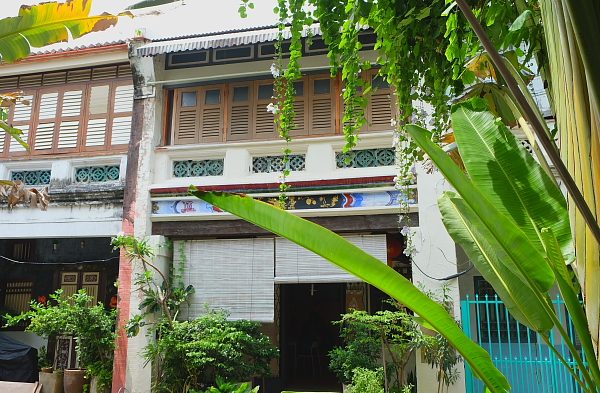 The owner proves that desserts are inventive and delicious, with creations made with premium Japanese tea and matcha (green tea powder) sourced directly from her family farm in Toyota, Japan. Even with the quality ingredients, the owner is still keeping the menu affordable.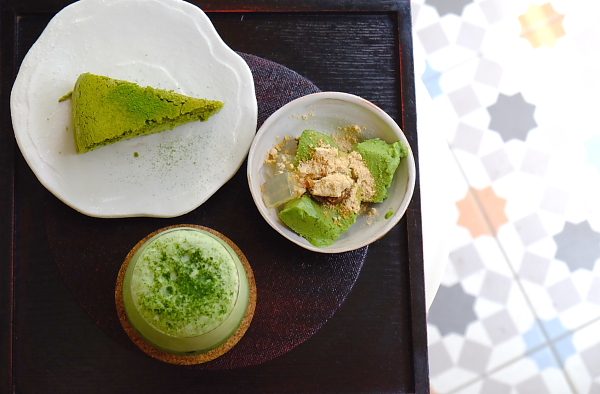 The quaint non air-conditioned cafe provides a small seating area with four tables for matcha enthusiasts to enjoy the desserts. From the tables, one can see the dishes as they are being prepared.
Green desserts to choose from include Matcha Cheesecake and Matcha Cake. The latter is served with whipped cream, coarse red bean paste, and matcha powder. It is a firm favorite, with balancing matcha flavors and enjoyable texture.
If you love a heavy matcha flavor, then the feather light Matcha Cheesecake is your choice.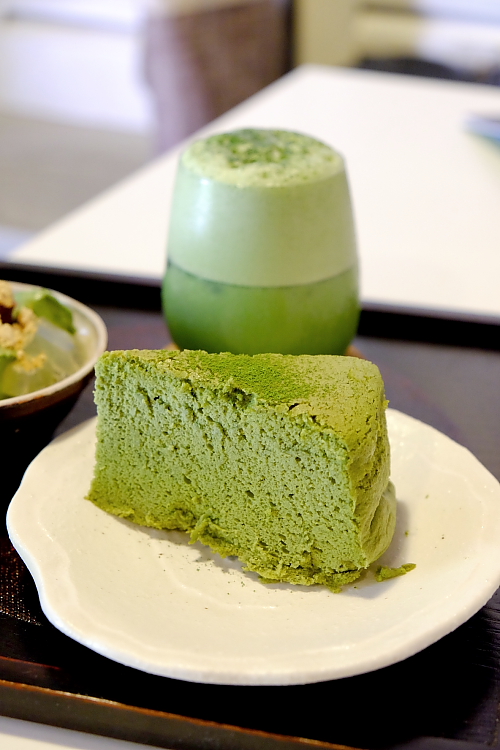 Matcha Cheesecake RM10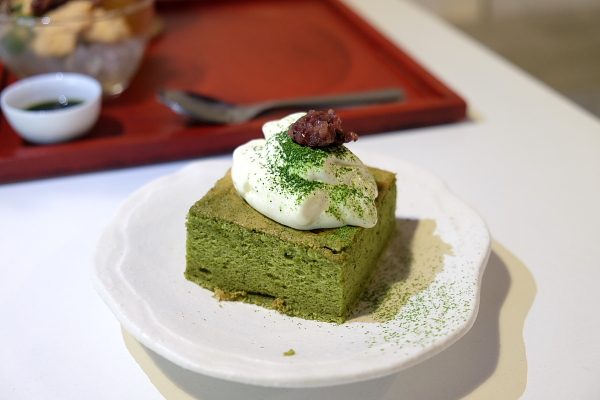 Matcha Cake RM6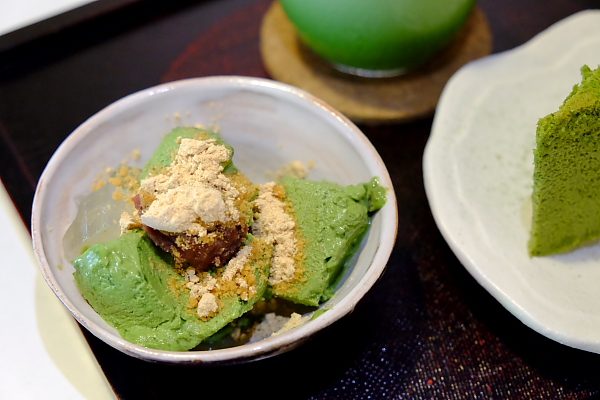 Matcha Ice Cream RM8
In addition to green cakes and ice cream, you can try the Anmitsu RM8 which is served with sugar syrup on the side. The dessert has a colorful combination of cooling cube jellies, and coarse red bean paste. Pour the sugar syrup over the top before you dig in.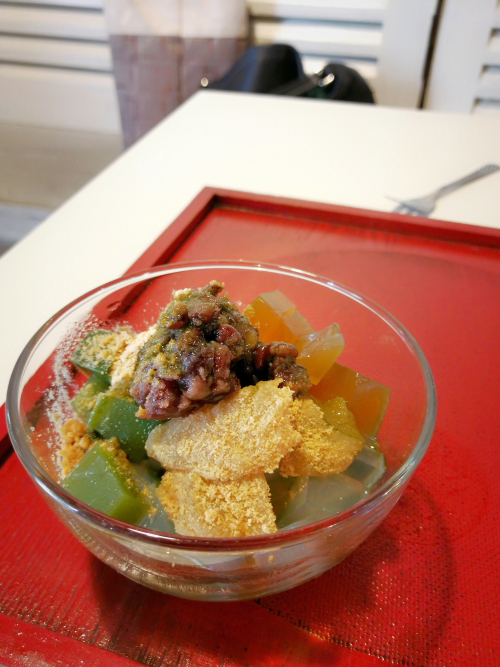 Anmitsu RM8
A recent dessert addition to the menu is Anko Dango and Black Sesame Dango. The chewy sticky rice balls (without filling) can be enjoyed so simply, slathered either with red bean paste or aromatic nutty black sesame paste.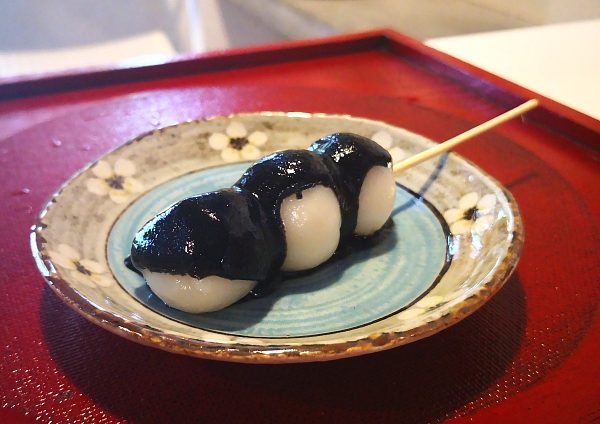 Black Sesame Dango RM3
For beverages, there are several to choose from – Iced Matcha Latte, Hojicha Latte, Limau Wakocha, and an array of delicate Japanese teas. As for the Matcha Latte, the creamy drink offers a satisfying level of matcha and sweetness.
The Limau Wakocha is a cocktail of local organic limau syrup and Japanese black tea. Inspired by the local famous drink "Teh O Ais Limau", the cocktail with faint tea fragrance is a refreshing tangy choice.
Matcha Latte RM13
Refreshing Limau Wakocha RM9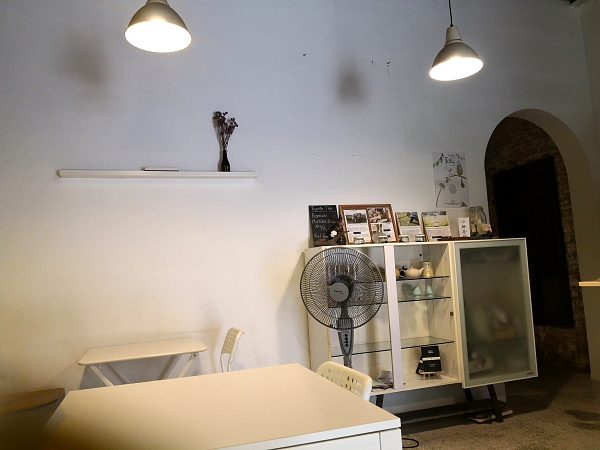 Open from 12 noon to 6pm (except Tuesdays and Wednesdays), Komichi Tea House is a heavenly choice for matcha enthusiasts. I just wish there are more seats to enjoy the desserts in this tiny cafe.
Komichi Tea House
20 Lorong Toh Aka
10100 George Town
Penang
Tel: 012-4788852