Corner Keng Cafe · Asian Fusion Restaurant · Lounge @ Precinct 10, Penang
Precinct 10 in Tanjung Tokong, Penang has been getting increasingly happening with a steady stream of restaurants, cafes, and lounges. The newest addition is Corner Keng 角頭間, a cafe cum restaurant, and lounge.
The space next to the Kentucky Fried Chicken outlet offers a slightly unique Chinese restaurant experience with its Asian Fusion menu.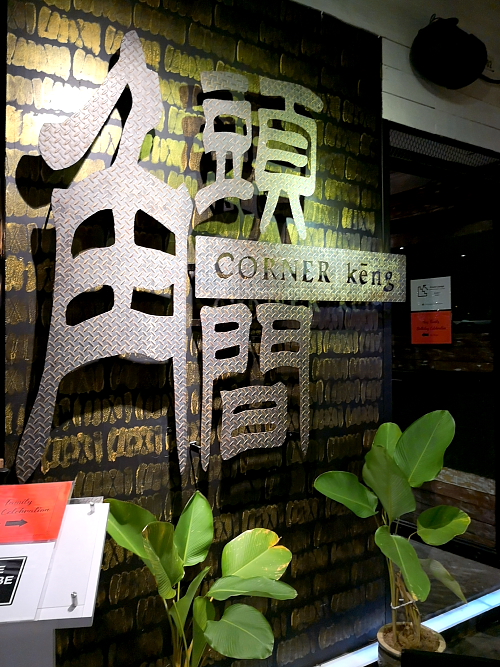 The interior with industrial elements give off a cool vibe. Its ceiling with custom-designed brackets and hooks have plants dangling down, creating an atmosphere of greens. Customers can choose to be seated in the air-conditioned dining area, or at the outdoor terrace under the shade of umbrellas.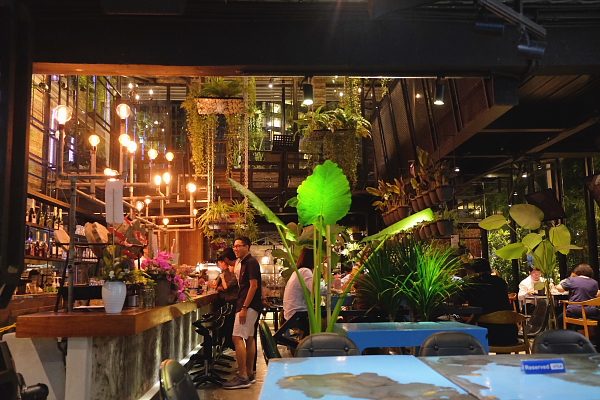 The menu has a little of something for everyone – deep-fried snacks, desserts, noodles, soup, and dishes with white rice. A bowl of old cucumber spare ribs soup sets the right tone for the meal followed with salted fish chicken fried rice, and steamed hor fun with fish fillet in homemade sauce.
Old cucumber spare ribs soup RM12. 80
Salted fish chicken fried rice RM13.80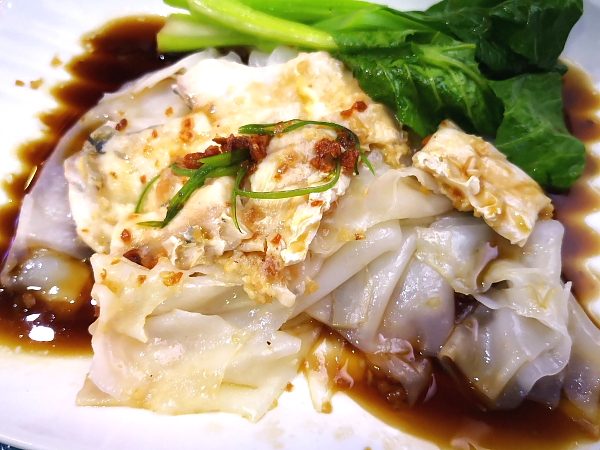 Steamed hor fun with fish fillet RM15.80
For snacks, there are 11 types to choose from, and what would be better than a plate of deep-fried belacan chicken wings? They are crunchy and savory enough to eat on their own (forget about the accompanying sauce). They are a little bit addictive, so you might want to double the portion.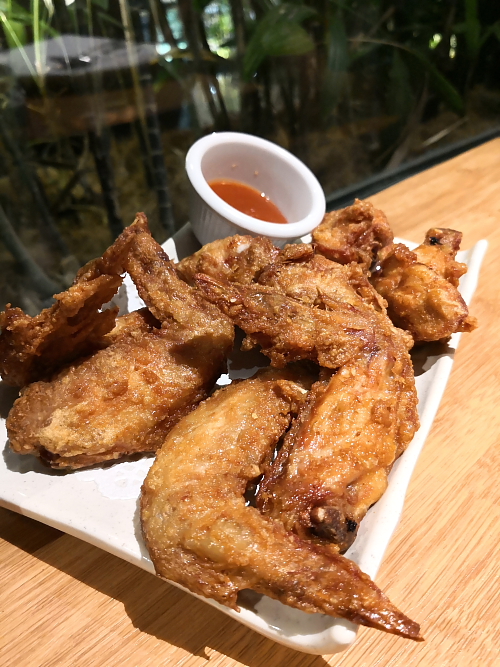 Deep-fried belacan chicken RM12.80
On a second visit, we had an array of dishes with white rice – Kapitan chicken and herbal chicken. The Kapitan chicken featured generous chunks of chicken drumstick in a tasty and spicy fragrant gravy. It is hard not to be seduced by this popular Nyonya offering.
Kapitan chicken RM15.80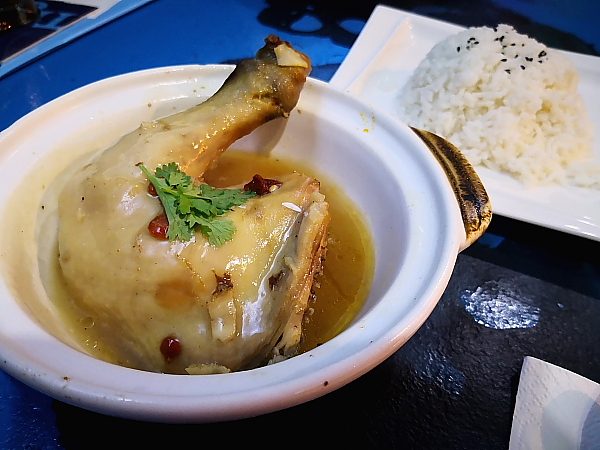 Herbal chicken RM14.80
More than just a place for food and drinks, Corner Keng is also a drinking spot. Lean back and enjoy a blended martini, rum, brandy or fashionable cocktails with kick.
Virgin Pomelo – fresh and tart with light sweetness
There is also a private area hide away upstairs and it has a nice environment for diners to host functions and dine in complete uninterrupted relaxation.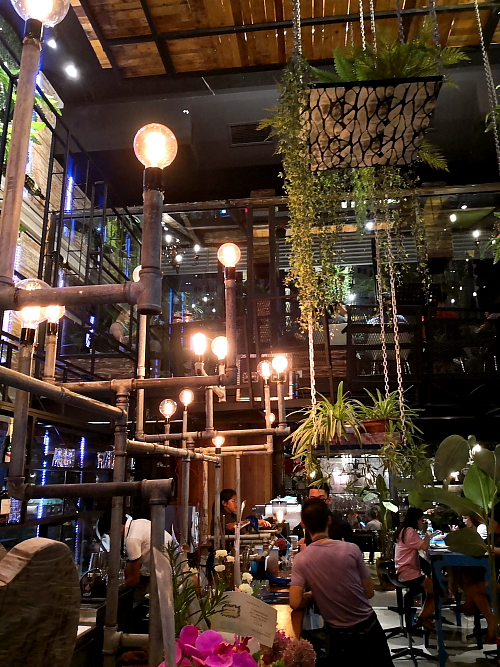 This establishment is open daily and business hours are from 11am till up to 1am, while the kitchen is open from 11am to 2.30pm for lunch, and from 5.30pm to 9.30pm for dinner.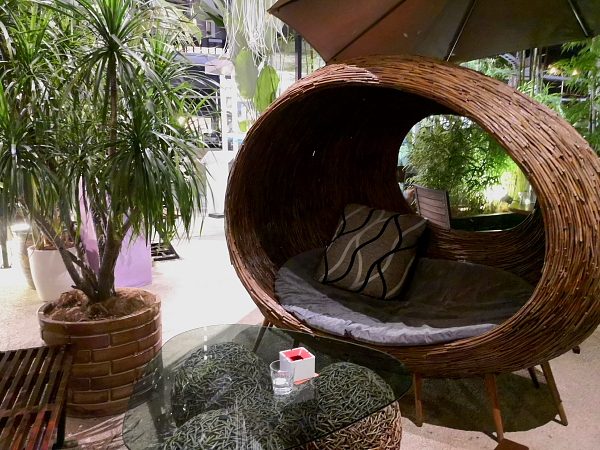 Corner Keng 角頭間
10-B-02 Precinct 10
Jalan Tanjung Tokong
Tanjong Tokong
10470 Penang
Tel: 014-949 3316