Malaya Dining Room by George Town Heritage and Hotels, Penang
Malaya Dining Room (formerly known as Hutton Grill) by George Town Heritage & Hotels is a new restaurant on Hutton Lane, George Town, Penang. Located adjacent to Jawi Peranakan Mansion, the new restaurant is George Town Heritage and Hotels' (GTHH) third Food & Beverage outlet after the charming Mews Cafe and elegant Kebaya Dining Room.
This is a pleasant place where diners can look forward to a British colonial-inspired menu, with traditional Indian, Malay and British fare, albeit with a gourmet twist.
The person behind this beautiful inspiration is Chris Ong, a well-known hotelier with keen interest in the hotel and food industry. Over the time, he has put much thought into designing this space and it finally comes to fruition.
The restaurant occupying several shop houses is well-planned with warm and inviting colours that generates a perfect relax setting for get-togethers. Downstairs is bar and a dining area perfect for small groups while the upstairs offers a much bigger dining space.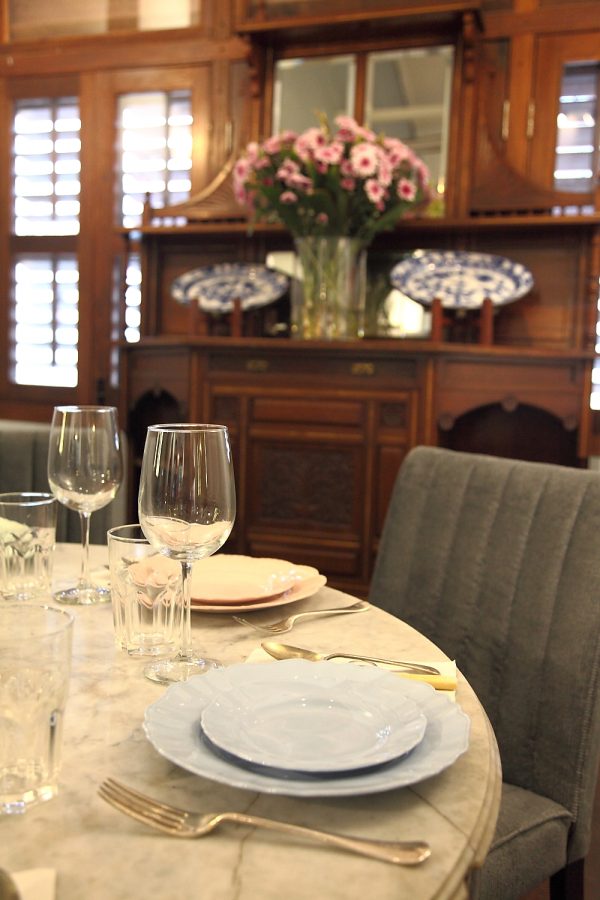 "The menu by Chef Zachary Choong and Chef Tong Yuan Shen of Kebaya Dining Room is a smorgasbord of dishes," says Restaurant Manager, Mr Colin Tan. "The three course set menu focusing on meat and seafood sourcing producers locally comes with an appetizer, main course as well as a dessert (priced at RM110 per person)," he continues.
The appetizer platter made up of multiple tiny bowls of dishes and a choice of salmon or chicken is served in a brass thali. The assortment of onion jam, chutney, paneer, and carrot purée enhanced by spices and local herbs offers varieties of sweet, sour, salty, and spicy tastes. These are enjoyable with the accompanied soft charcoal grilled bread fingers (limitless refills).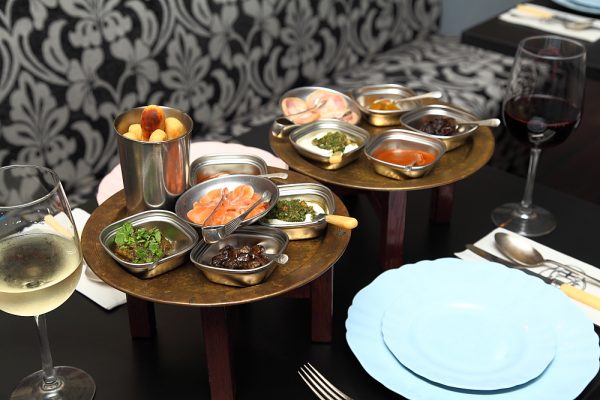 Enjoy the appetizer with a glass of wine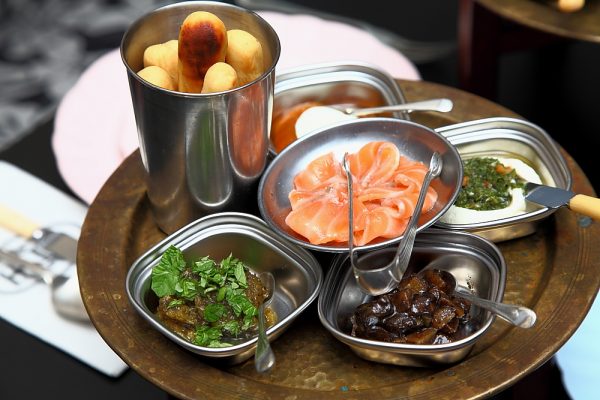 Appetizer platter with choice of salmon
It was soon followed by the main course which comes with salad and relish, and a choice of either homemade flat bread, Basmathi rice or organic red rice. There are numerous choices of main course – daging serai, Hutton satay, grilled fish, smoked duck stew or lamb shoulder korma.
For meat lovers, there is smoked duck stew  and the lamb shoulder korma. These two dishes stewed with plenty of spices are served with cucumber raita, a cooling accompaniment prepared with charred Japanese cucumber, mint, and yogurt.
If you are in a mood to go for seafood, then opt for the grilled fish. The grilled fish locally sourced barramundi is charcoal grilled, and topped with a delightful pesto. Sides of pickled purple slaw and Hutton sambal spiced with fruits and fresh spices are served with the fish.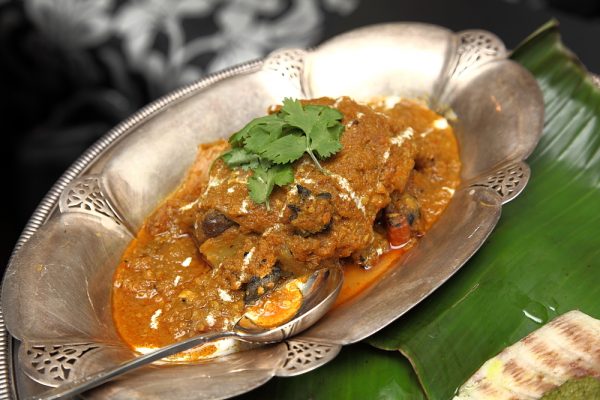 Smoked duck stew comes with refreshing cucumber raita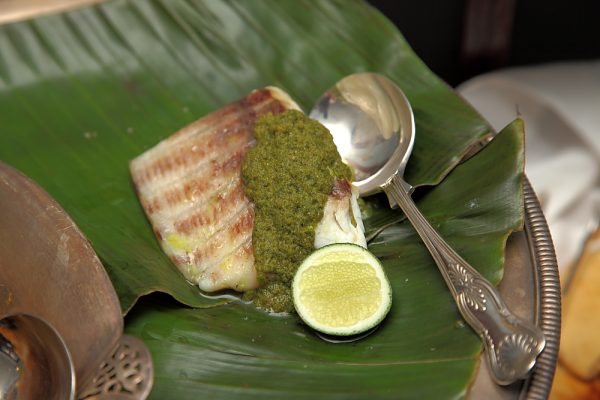 Grilled fish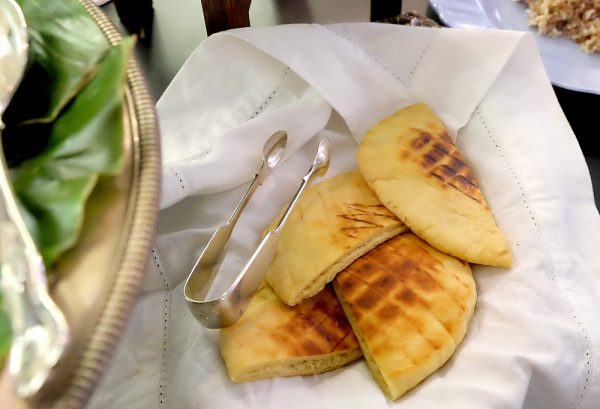 Flat bread
The restaurant also came out with the Hutton satay, served with sides of Mulligatawny salad of spiced lentil & chickpea, and an Eurasian salt fish pickle. Marinated with satay spice for a day, the robustly spiced local organic chicken meat is grilled with charcoal fire.
While it was interesting to have both tender meat and charcoal smokiness amalgamating together, the homemade Eurasian salt fish pickle indeed added an extra edge to the dish.
Hutton chicken satay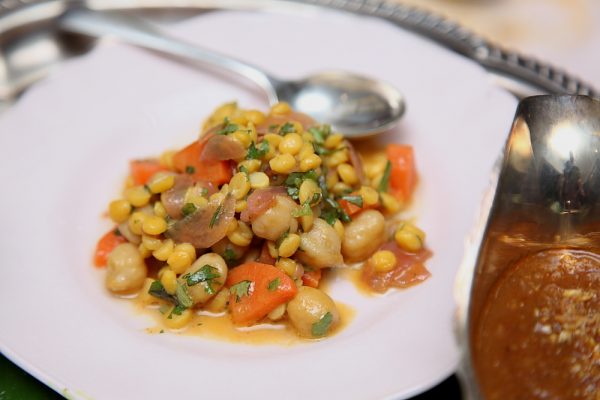 Spiced lentil and chickpea salad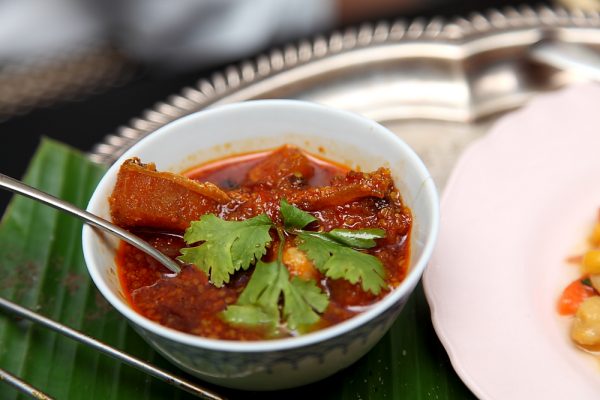 Eurasian salt fish pickle
Choose one among the five freshly prepared desserts to wrap up the meal. Indeed it may sound and even looked simple but rest assured that they are packed with a wealth of textures and flavors.
There is the Limaulicious, a spiked lime pudding with fresh goat's milk ice cream. Besides that, there is also the George Town Trifle with layers of rose water custard, condensed milk panna cotta, Thai basil gelee, crumble, and basil seeds.
You may also order the rice pudding with Japanese rice mousse, black sticky rice cooked in rich coconut milk, puffed rice, and fruits milk jelly. Its layers of different textures offers a potent dose of comfort.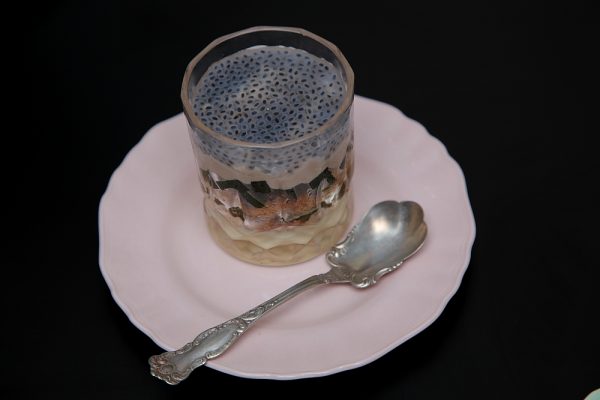 George Town Trifle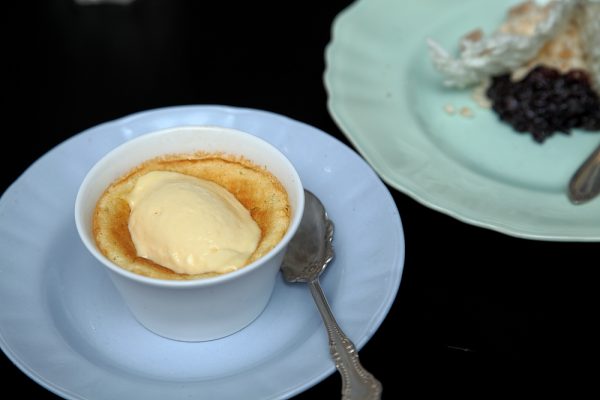 Limaulicious
Rice pudding
A cozy ambiance and delicious comfort food make Malaya an ideal spot to to dine-in in George Town, Penang. The restaurant is only open for dinner from 6pm till 10pm, and reservations are required.
Malaya Dining Room
153F Hutton Lane
George Town
Penang
Tel: 04 – 2189858