Li Er Nyonya Cafe @Cecil Street, George Town, Penang
A Nyonya cafe named Li Er is opened in George Town, Penang. Located in Cecil Street, this family-owned outlet is the branch of their main outlet in Pulau Tikus.
Going pass the street, the colorful wall display of "Li Er" telling a story on its Nyonya dessert immediately attracts the eye. Its interior offers a brightly lit sit down place, with a couple of spots facing the huge glass window.
The counter space is packed with boxes of colorful Nyonya kuihs and one can take some time in deciding which to choose from. Pulut tai tai, kuih kowcee, are popular choices, though the menu feature other choices like kuih talam, angkoo, kuih lapis, and many more.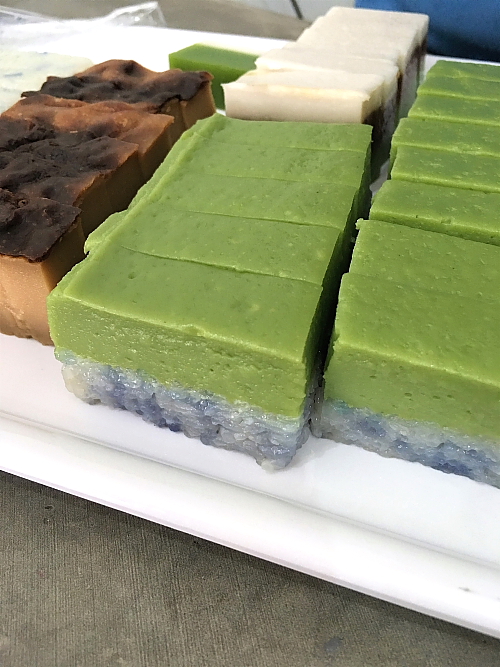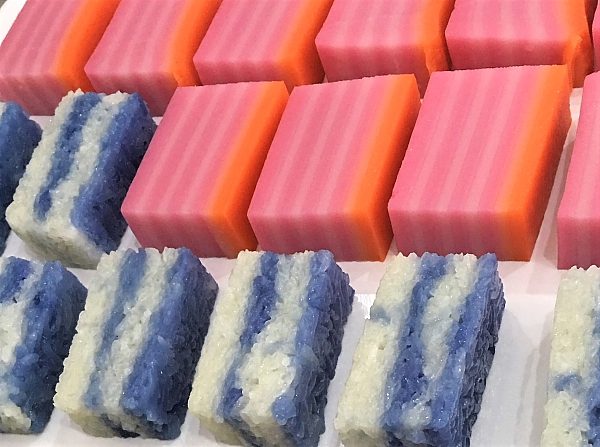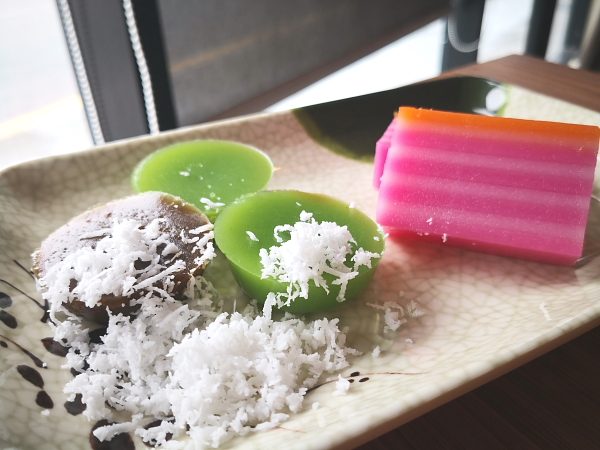 For those craving for sweet tong-sui, there are choices of beancurd with barley & gingko 白果薏米腐竹, bubur cha cha, red bean with sago & longan, and more.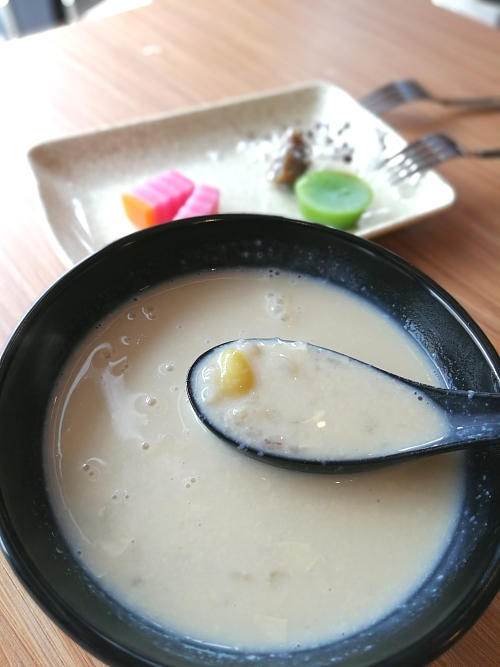 Beancurd with barley & gingko 白果薏米腐竹
Along with the Nyonya kuih and tong-sui, the owner has meat and seafood prepared into their simple, home-style fare. For the current period, the simple menu presents a variety of savory dishes. For appetizers, there are the pai tee, acar fish, and deep-fried belacan chicken wing. Mains include nasi kerabu, nasi lemak Perlis, nasi kunyit, jawa mee, tomyum bee hoon, and dry curry mee.
For those who like a taste of something different, the kerabu rice is worth a try. The dish has blue pea rice kicked up with crispy crunchy pieces of deep-fried chicken. To complement the dish, pair it with an additional order of acar fish. The combination of both makes the kerabu rice an addictive dish.
Nasi Kerabu
Acar Fish
The nasi lemak Perlis is a dish reflecting the owners' hometown and comes with an offering of grilled chicken, kunyit chicken or sambal fish, served along with a bright orange sauce. The sambal fish has hard tail mackerel stuffed with rempah (ngeh boey chee rempah).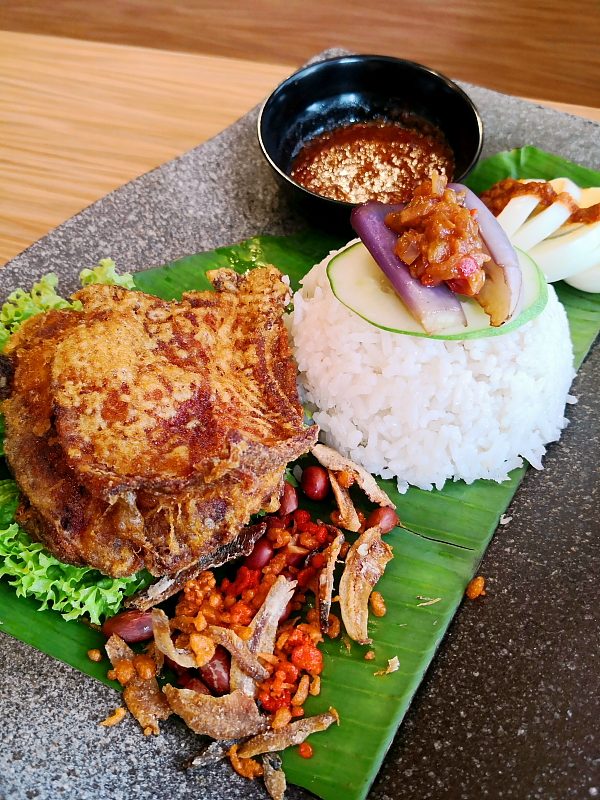 For those planning to celebrate an occasion or party, Li Er is one of the best places to go to. To give diners a sense of convenience, the cafe highlights its kuih and dishes in several sweet and savory platters, all which needs to be ordered in advance.
One interesting savory option is the Nasi Lemak Special, which has signature fried beehoon and boiled nasi lemak served with deep-fried belacan chicken wing, fried fish and sambal sauce adding a dash of spiciness. The dishes arranged nicely on the platter not only looked inviting but also offers a variety of tastes and textures.
Nasi Lemak Special
Li Er is definitely a pit-stop place for Nyonya kuih and its savory dishes. With its daily business hours from 8.30am until 4.30pm, it is better to drop by early as some of the kuih would be sold out in the late afternoon.
Li Er Nyonya Cafe
55 Lebuh Cecil
10300 Georgetown
Penang
Tel: 010-880 3757