Black Kettle @Beach Street, George Town, Penang
Capable of housing a bakery, cafe & bistro sections on the ground floor coupled with its upstairs offering flexible catering packages for events; Black Kettle has been making headlines in the Penang cafe scene.
Opened back in 2015, the cafe housed in a bright yellow old building on Beach Street, Penang, strikes a good balance between cosy space and friendly vibe.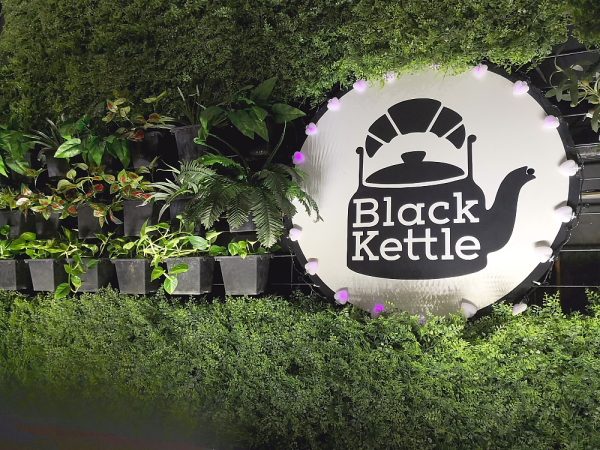 After receiving feedback from the four years of running of the business, owner Nigel Chan has innovated and recently unveiled a new pork-free menu packed with international cosmopolitan cuisine. Keeping "mindful eating" in mind, there is also a driven focus on featuring Asian ingredients.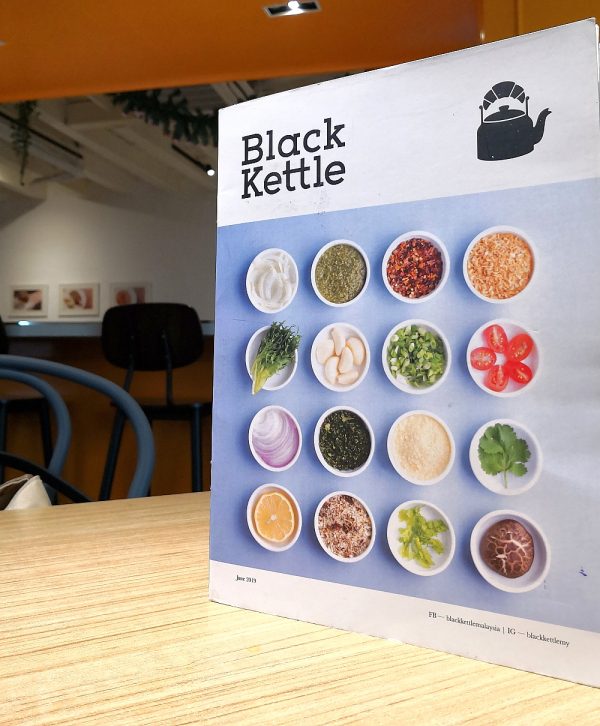 Starting off with produce fresh off its bakery, the bakers use premium artisan & locally inspired yeast range for the patisserie & bakery products. It gets high marks for its beautifully-glazed and crispy butter-based croissant. Made with specialty levain, wheat flour, eggs, butter, and Himalayan rock salt for that subtle salty taste, its interior resembles a honeycomb structure.
You can bring the buttery croissant home or enjoy them served in several savory fillings – such as the vegetarian choice of Egg & Cheese, Salmon Chimichurri, and the Ham Béchamel & Cheese. The latter filled with slices of turkey ham, bechamel sauce, mix cheese, and coleslaw, comes with a fresh and crispy garden salad.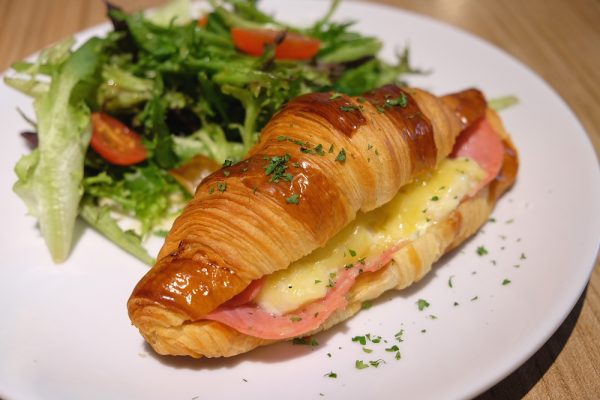 As for pasta, it comes in a number of hearty choices. The bowl of Baby Octopus & Angel Hair Pasta offers a good portion of al dente pasta garnished with four baby octopus in a creamy coconut broth enhanced by the presence of lemongrass. A homemade sambal accompanies the dish equally well, offering a wow spicy factor. With a very Southeast Asian feel, this is a nice break away from the typical pasta dishes that you can find in town.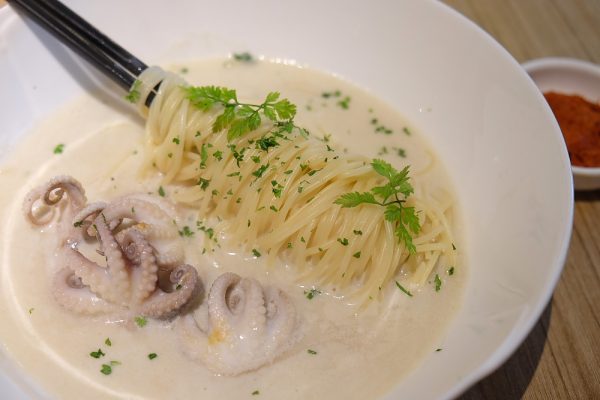 If a heavier pasta dish is what you are after, do consider the Salted Egg Yolk Squid Pasta. The dish has a combination of elements to offer – spicy bites of birdseye chili, aromatic pungent curry leaves, creamy golden salted egg yolk sauce, and crunchy spiced squid.
For mains, there are fish, beef, chicken, and lamb dishes. Those who wish to have a poultry dish may opt to order the Peri-Peri Chicken, served with French fries and fresh garden salad. Sporting grill marks, the marinated boneless chicken thigh permeated with spices is further brightened up with a punchy kick of Kettle's Peri-Peri hot sauce.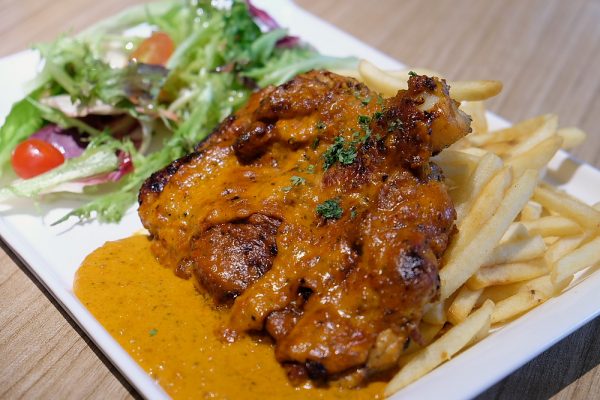 Black Kettle's drink menu is focusing on coffee. In collaboration with Melbourne based coffee beans roaster Dimattina, the cafe serves freshly roasted premium coffee prepared with a variety of blends and single origins. The cafe make cup of long black, latte, espresso, piccolo latte, and cappuccino.
For those who fancy cold drinks, the Aussie Iced Latte prepared with espresso, blended ice, milk, and blended vanilla ice cream is one smooth choice.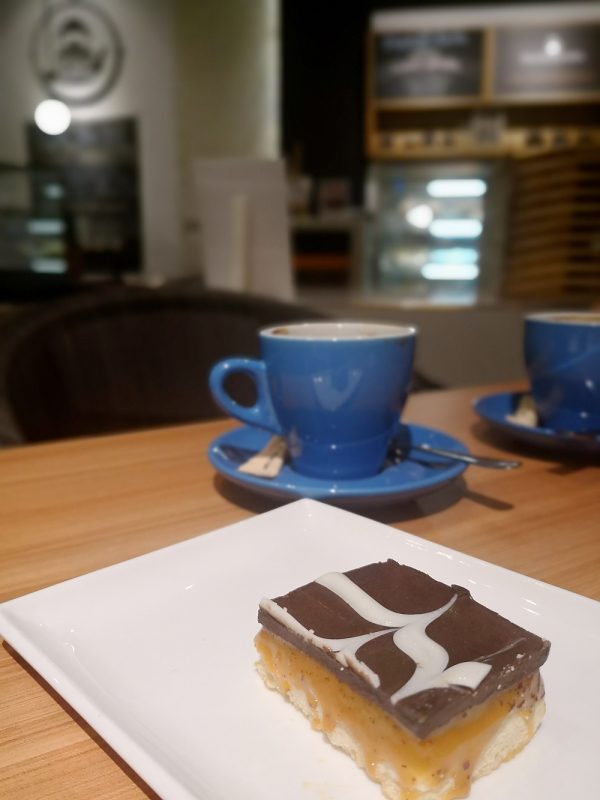 The drink list goes on, with tea, smoothie, milkshake, juice, frappes, soft drink, beer, and sparkling & still water. The smoothie is a perfect pick-me-up for a hot day. Refreshing marriage choices include Mango Passionfruit, Watermelon Lychee, Strawberry Banana, and Pineapple Lychee.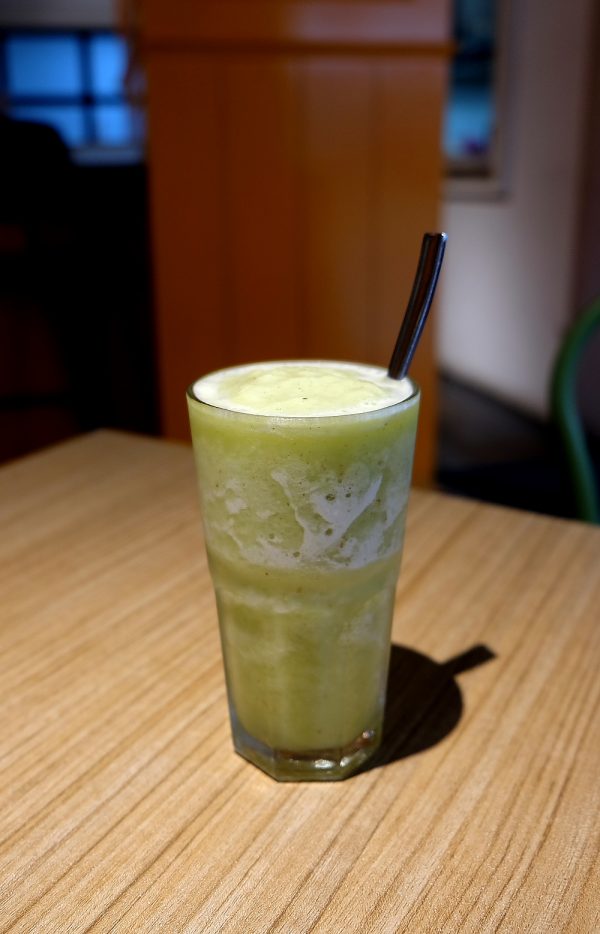 The launch of the new menu promises much tempting new offerings to taste. It brings immense satisfaction to see innovating young owners such as Nigel who listens to the feedback of the customers and actually shapes the iteration of the new menu based on that.
Black Kettle business hours start at 9am and the cafe closes at 11.30pm. For Friday and Saturday closing hours are at 12 midnight.
Black Kettle
105 Beach Street
10300 George Town
Penang
Tel: 04 – 251 9270