Tsunami Village Cafe, Tanjung Tokong, Penang
There are few seafood restaurants in Penang that have their heart set on showcasing a pork-free menu. The Tsunami Village Cafe in Tanjung Tokong is one such restaurant. Sitting right beside the beach, its location was one of the most affected areas of the deadly 2004 tsunami.
Its menu offers a melange of seafood cooked to each customer's preference. Cooking options vary from steam to deep-fried, blanched and stir-fried.
Our recent dinner visit celebrating a friend's birthday became a symphony of flavor. The restaurant does beautiful crab dishes – chili sweet and sour crab and baked crab. The dish of chili sweet and sour crab with complex flavours is satisfying complemented by deep-fried mantou with which to mop up the sauce. The bbq crab, on the other hand, is a nice option if you don't want to commit to heavy sauce.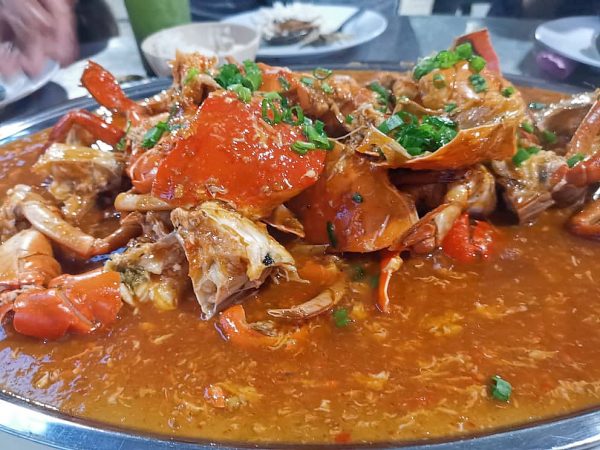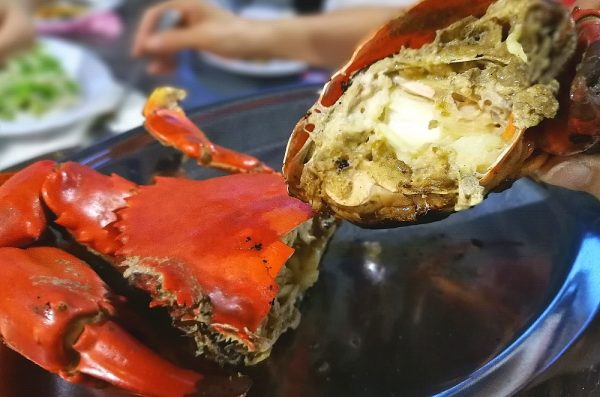 There are countless ways of preparing the fish – deep-fried or Siam steam. The latter with a brothy soup that's a bit tangy and a bit spicy, filled with veggies and sprinkled with lots of cilantro, is one appetizing choice.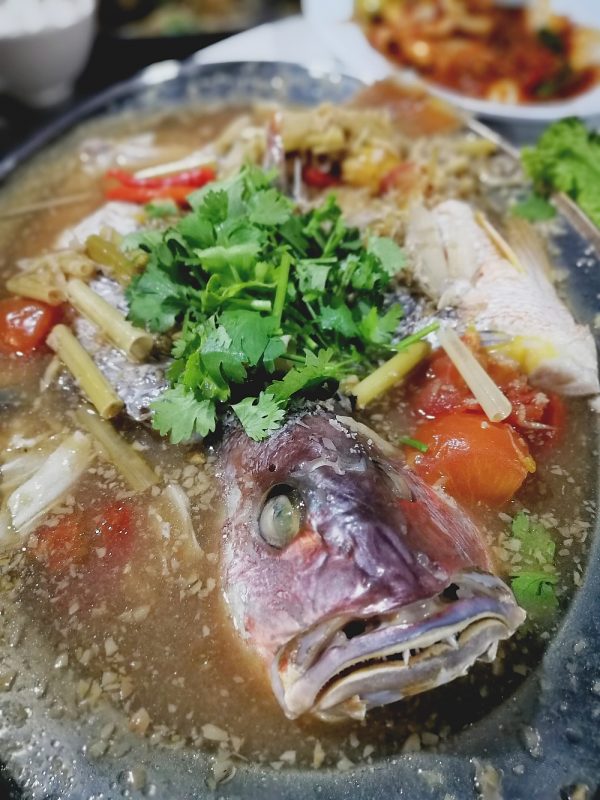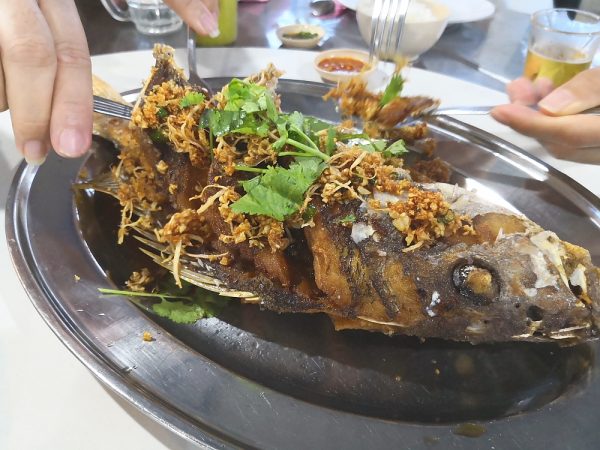 The sambal prawn, a crowd pleaser, was made in a drier style. Robustly spiced with red chilies and other spices, the relatively spicy dish of plump prawns is the perfect dish when served with hot white rice.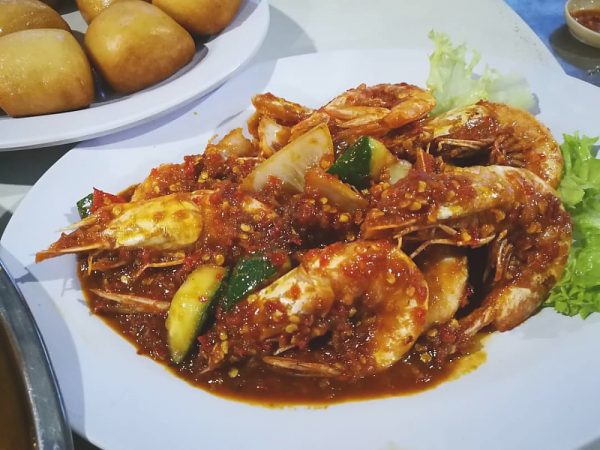 In addition to the seafood dishes, there are a number of chicken dishes, like the deep-fried chicken wings. Fried till golden brown and with crisp edges, these wings are gone as soon as they hit the table. If you're into something more substantial, fried noodles and fried rice are also on the list.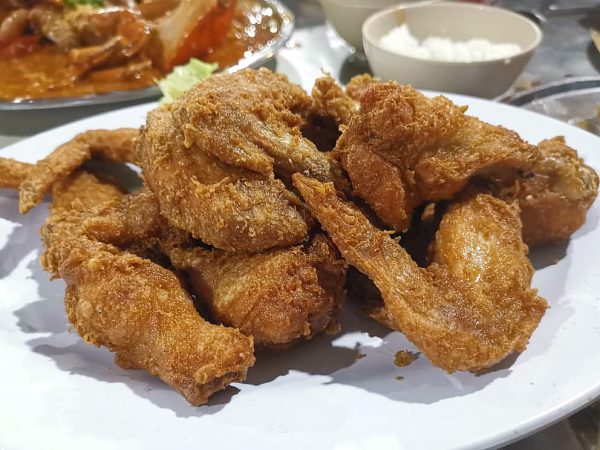 We were so obsessed with the seafood that we only sneaked in a vegetable dish into the meal. The stir-fried vegetable dish came with a pairing of bean sprout and ching loong choy (green dragon chives). These two ingredients are stir-fried creating a nice taste sensation and contrasting texture.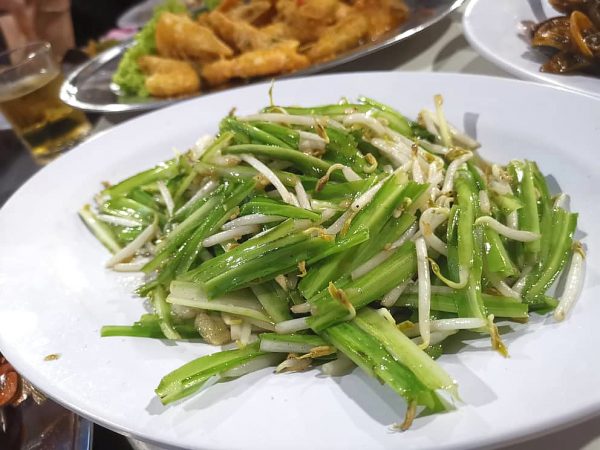 For beverage, there is a menu of fruit juices, whole coconut, fizzy drinks, and beer. Here's a tip, the meal of seafood and chicken are great to pass with some sips of beer.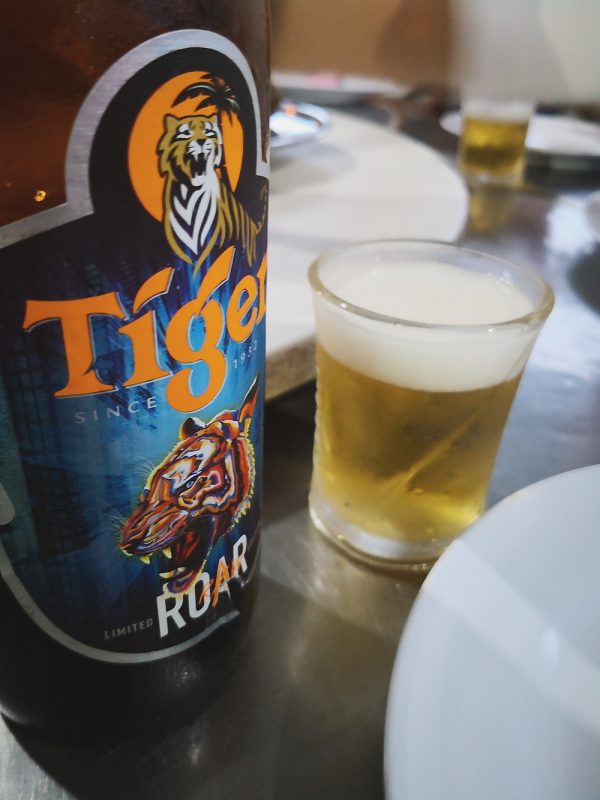 Tsunami Village Cafe with its business hours from 5pm till 10pm daily, (except Mondays) is always worth a visit. The food portions are generous, the environment is casual and relaxing, and probably the only downside is the slow service. One tip: pre-order your dishes and you get to enjoy a fast-continuous presentation of food.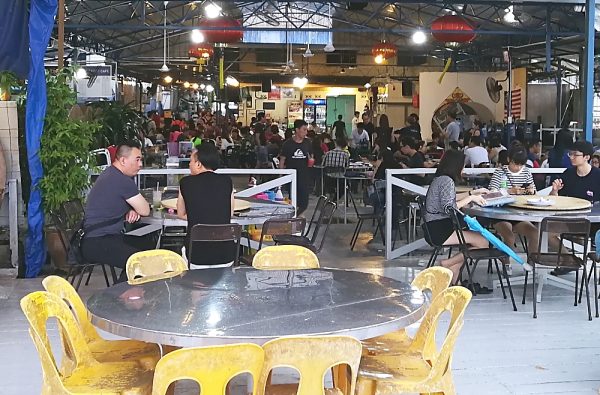 Tsunami Village Cafe
543A Tanjung Bungah
11200 Penang

Tel : 012 – 4872718 / 019 – 4472718