Annabelle's Place @Lembah Permai, Tanjung Bungah, Penang
Inspired by her days spent in UK, owner Annabelle Teow dazzles up some English deco elements in her cozy and airy cafe Annabelle's Place. The quaint cafe situated in Lebuh Lembah Permai in Tanjung Bungah, Penang captures the essence of English country living – feminine with tables laid with cloth of pastel coloured flowers and walls decorated with her memento.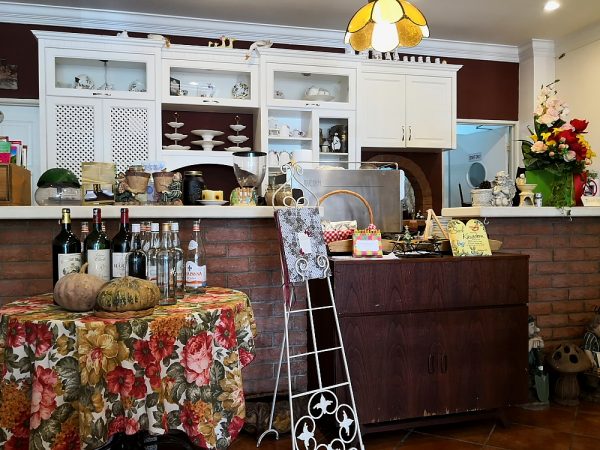 The self-taught cook offers a non-halal British-European cuisine featured menu comprising of home-made British, Italian, and French Provencal dishes.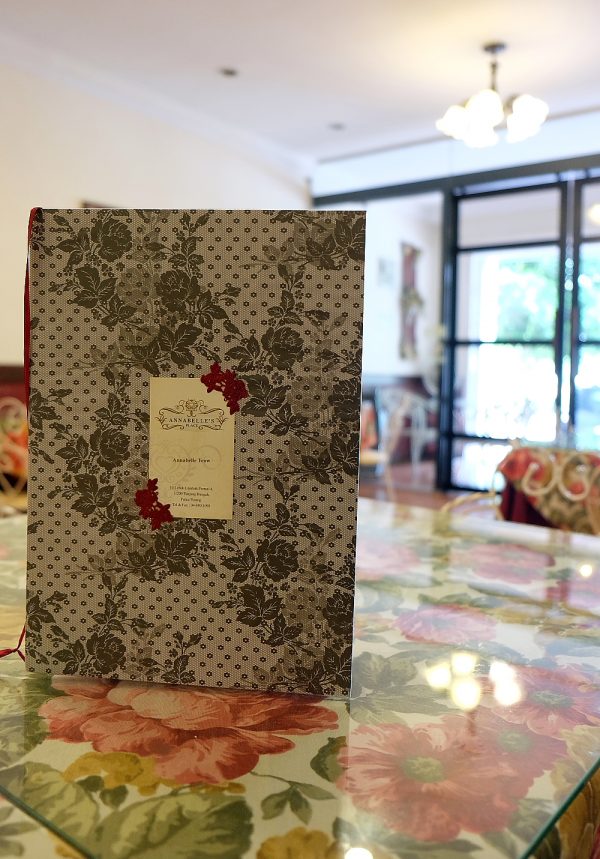 First among the mains that we sampled was the dish of Mussels with Ravioli. Prepared in a bright homemade tomato sauce with hint of white wine and seafood flavor, the dish which isn't on the menu was simple but delicious.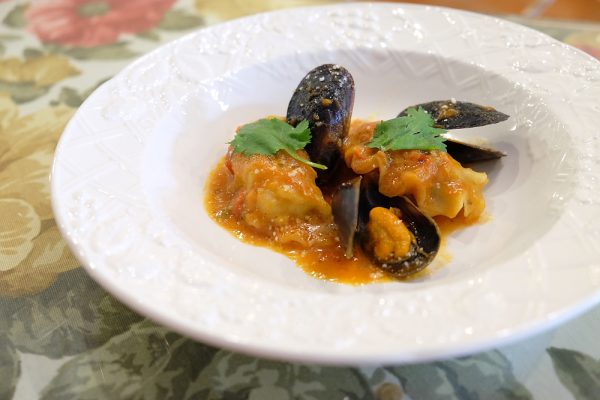 The dish was followed by the Ocean Treasures, which had baked crab in creamy mushroom sauce. The dish was a pleasure coupled with the accompanying plate of garden salad.
Mains kept coming and there was the smoke duck in apricot orange saffron sauce. Served on a bed of creamy crabmeat caviar pasta, the dish with its big flavor and lovely touch of saffron induced an enjoyable surprise for us.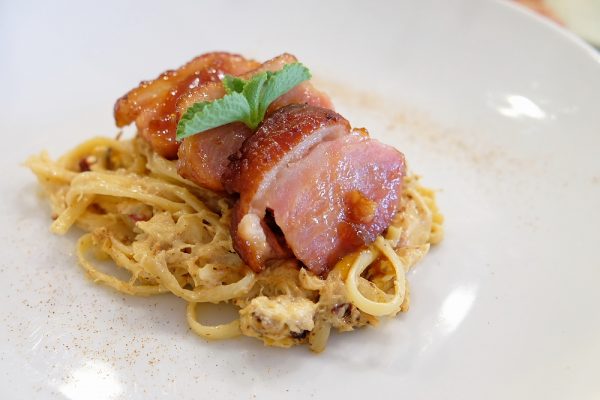 The last main was the Seafood Spicy Olio, with familiar characteristic ingredients of olive oil, garlic, herbs, chillies, and black olives, besides NZ mussels, calamari, and prawns.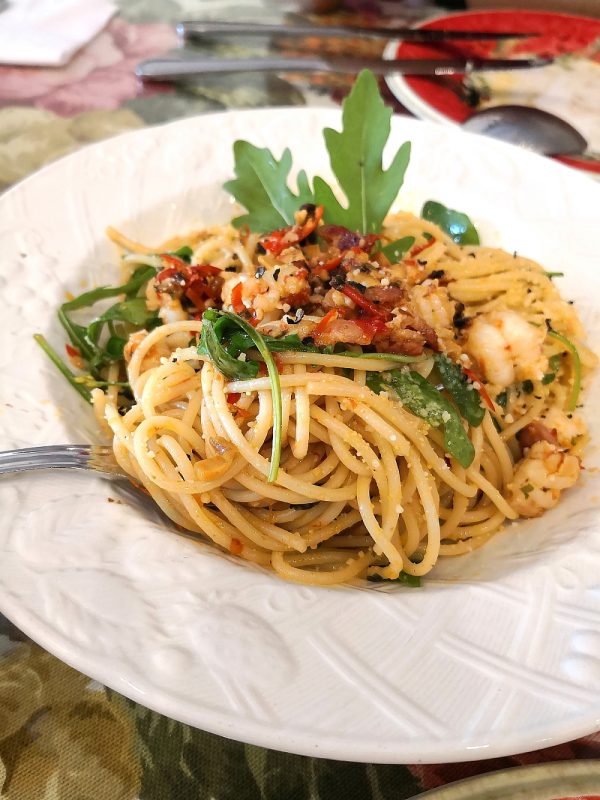 The dessert menu offers a couple of Annabelle's creations – Lilikoi (passion fruit) Cheesecake and the Carrot Walnut Cake topped with a rich layer of cream cheese frosting.
Highly recommended would be the classic Italian desserts of Tiramisu. Made with mascarpone cheese, espresso infused savoiardi finger biscuit, alcohol, and laced with a good amount of cocoa powder, the creamy dessert was the table's favorite.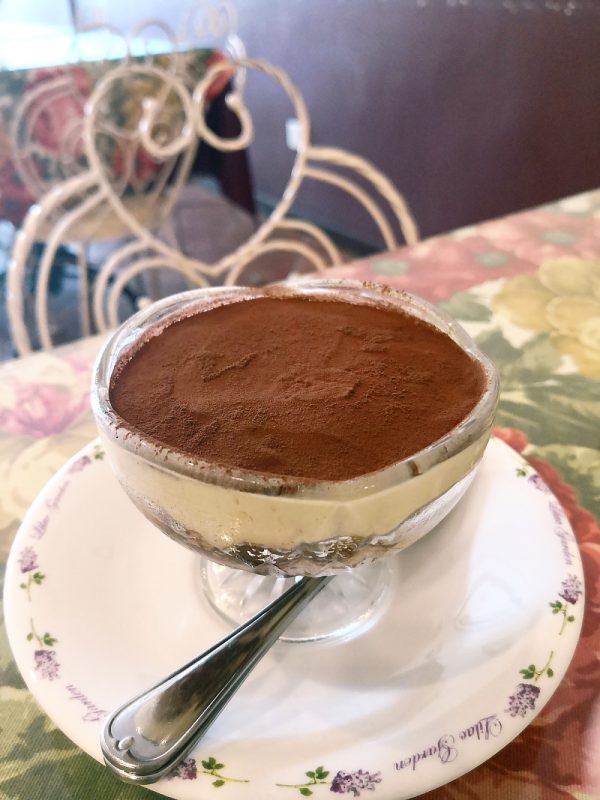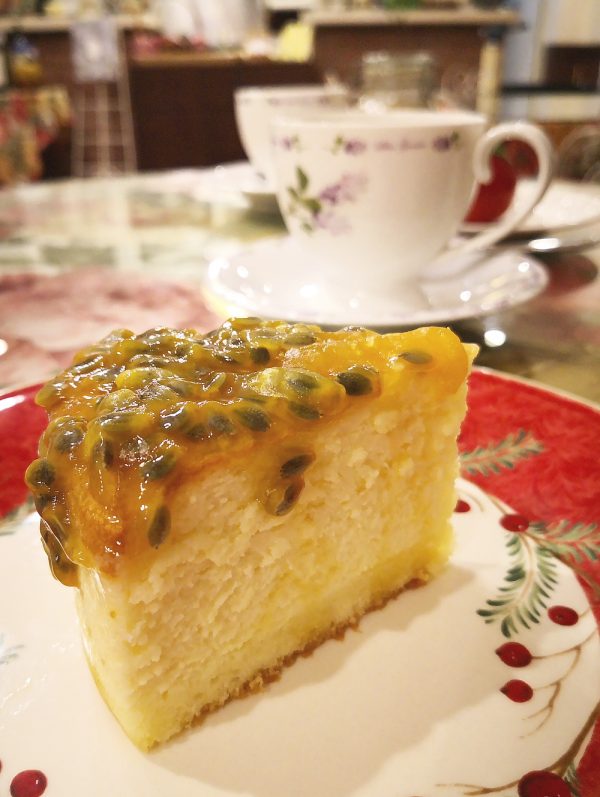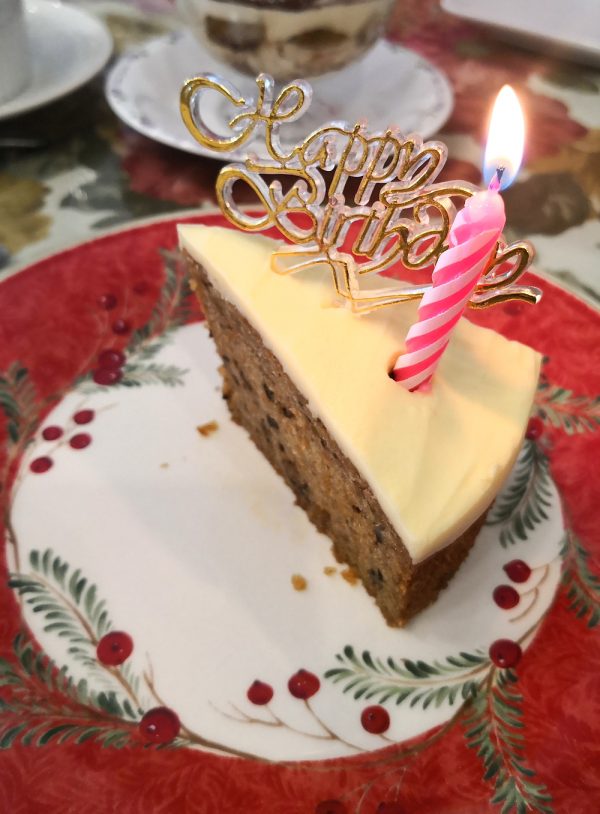 For beverages, Annabelle's Place offers a myriad of choices. Besides coffee, tea, and chocolate drinks, diners can opt for a soda, beer, smoothies or even their refreshing fruit enzymes.
There is always an option of having a glass of wine with the meal. The wines are quite affordable, and for those who wish to bring your own wine, the corkage will be RM25 for wine per bottle and RM75 per bottle for liquor.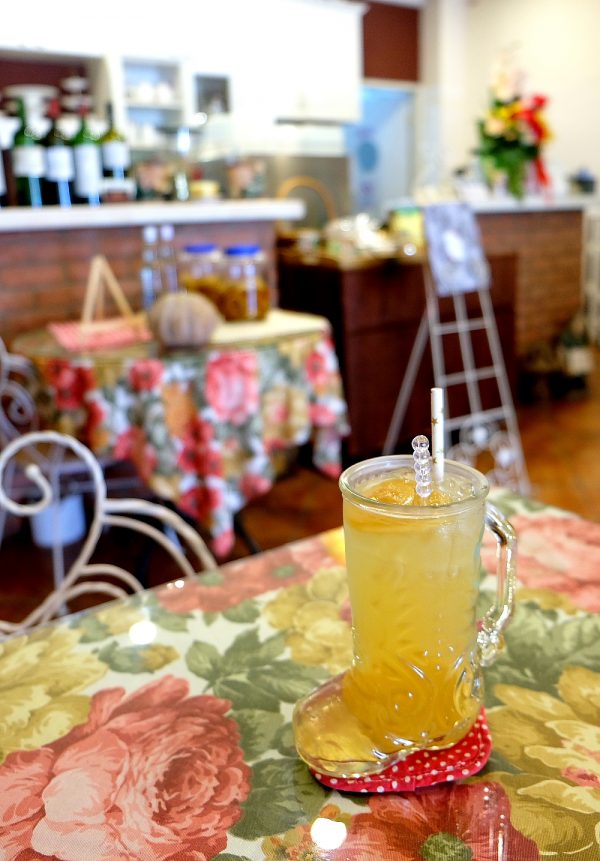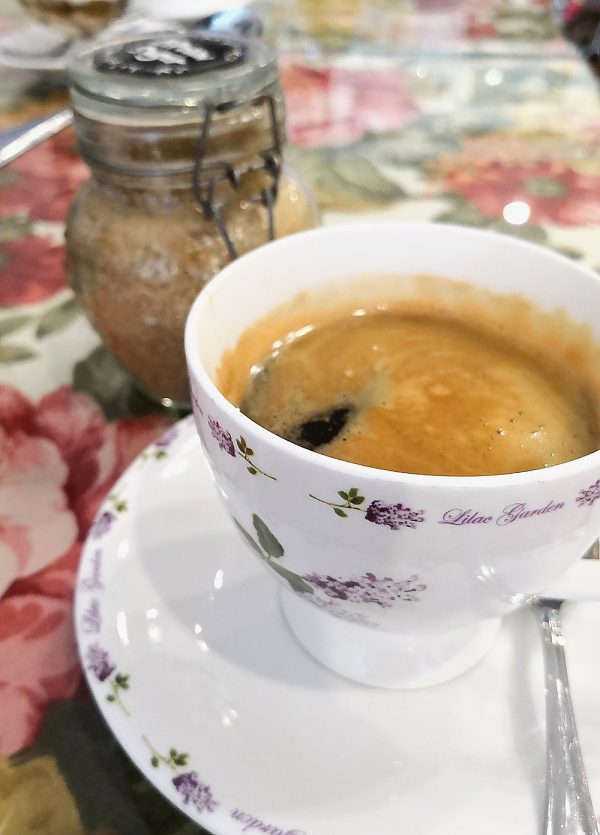 If you are looking for a cozy and quaint spot for afternoon tea in the Tanjung Bungah area, look no further than Annabelle's Place. By reservation only, diners can indulge in the Windsor Tea Set available only on Saturdays (3pm to 6pm). A pot of tea is served with an assortment of seasonal fruits, assorted mini pastries, finger sandwiches, freshly baked cakes and two English scones with Devonshire clotted cream and strawberry preserve. Doesn't get more English than this!
On another note, waiting time at Annabelle's Place can be a bit longer as the owner is running the cafe all by herself.
Annabelle's Place
10 Lebuh Lembah Permai 4
11200 Tanjung Bungah
Penang
Tel: 04 – 8901098
Business Hours:
Monday & Wednesday – Friday 12noon – 3pm & 6pm – 9pm
Saturday 12noon – 9pm
Tuesday by reservations only
Closed on Sundays