Hameediyah Restaurant @Campbell Street, Penang
Hameediyah Restaurant has been a landmark in Penang ever since it opened its doors way back in 1907. Spreading from its outlet on Campbell Street onto Hameediyah Tandoori House that's located few doors away, the century-old eating house continues to attract the crowd with its South And North Indian Cuisine.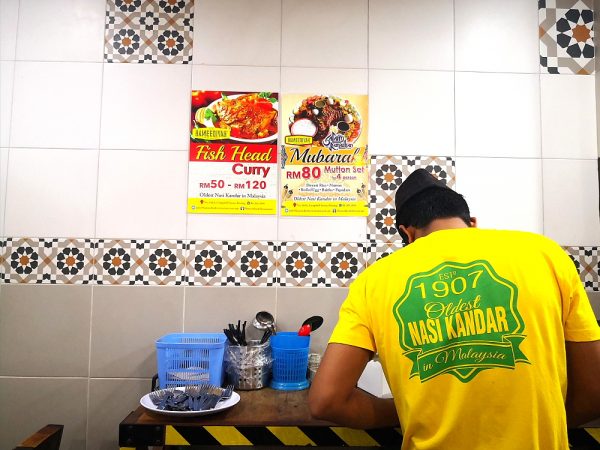 One of the pleasures of dining in Hameediyah is a meal of Nasi Kandar, with rice served alongside a variety of curry dishes. Sticking to its recipe for success, the dishes barely changed in the course of the decades. The menu selection includes an assortment of fish, prawn, mutton, beef, chicken, duck, and cuttlefish prepared with freshly ground spices and herbs.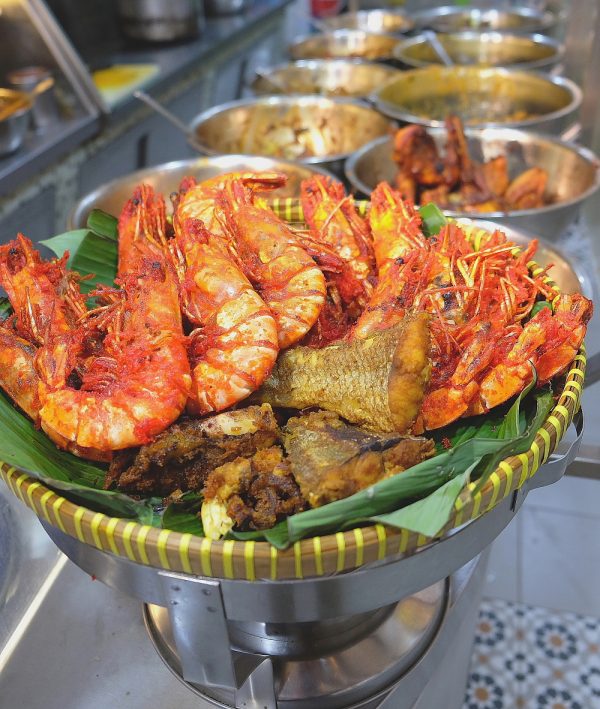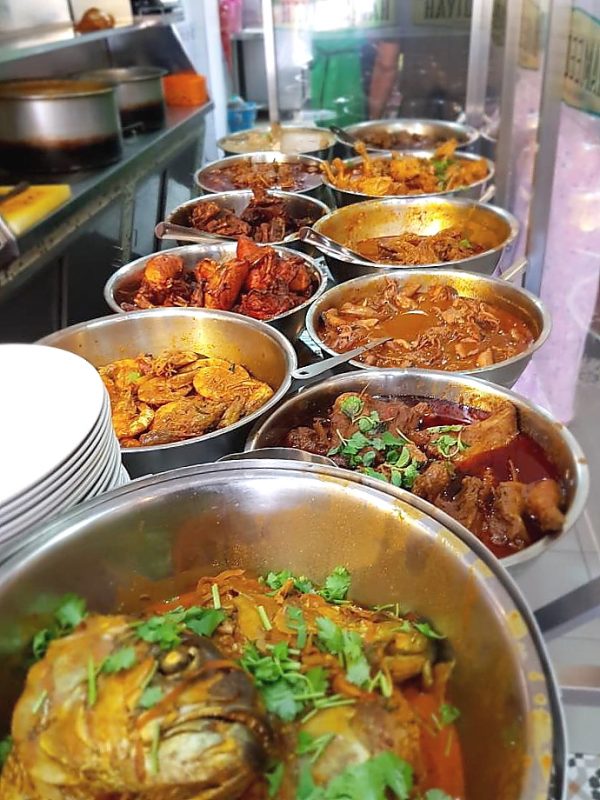 Choose the dishes that you want and the server will scoop it for you along with a mixture of curry sauces. Prices of food are listed on the menu except for seafood which is based on market price.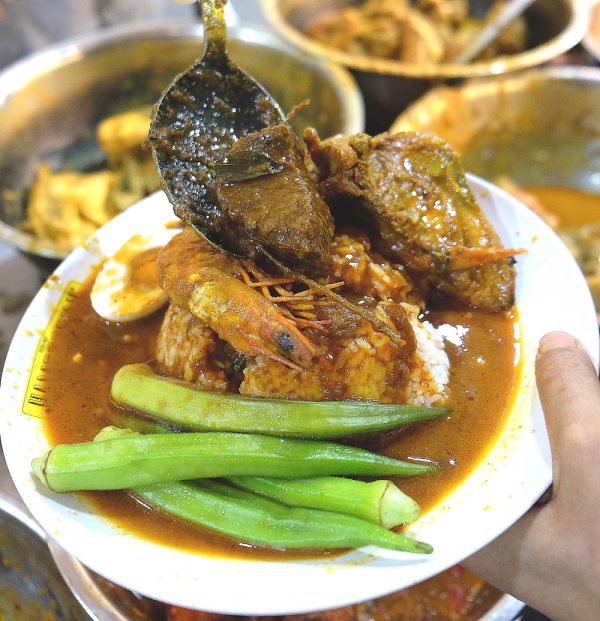 It's a beguiling experience trying to choose. Among the poultry highlights are the Chicken Kapitan, Chicken Kurma, Chicken Curry, and Fried Chicken. Mutton is prepared in many ways, try the Mutton Mysore, Mutton Curry, Mutton Kurma, Fried Mutton, or the Grilled Mutton.
Beef lovers will be pleased with the Spiced Beef Rendang, slow-cooked with robust spices while staying tender. As for prawns, they are served fried and also in curry. The kitchen also churns out Curry Fish, Fried Fish, and Fish Head Curry.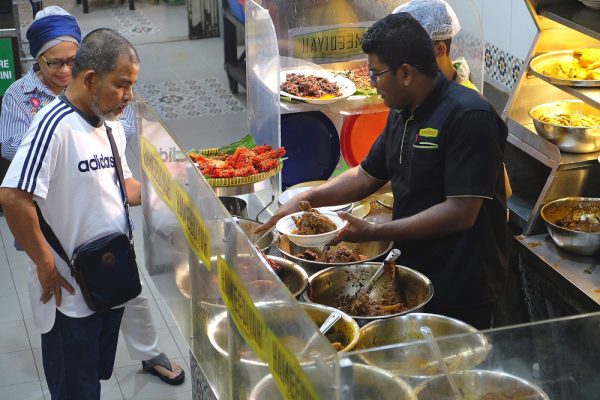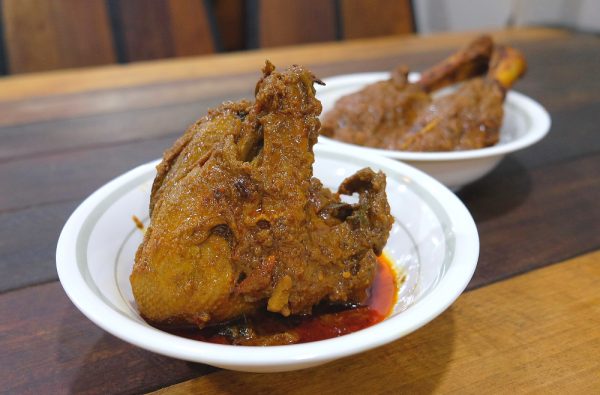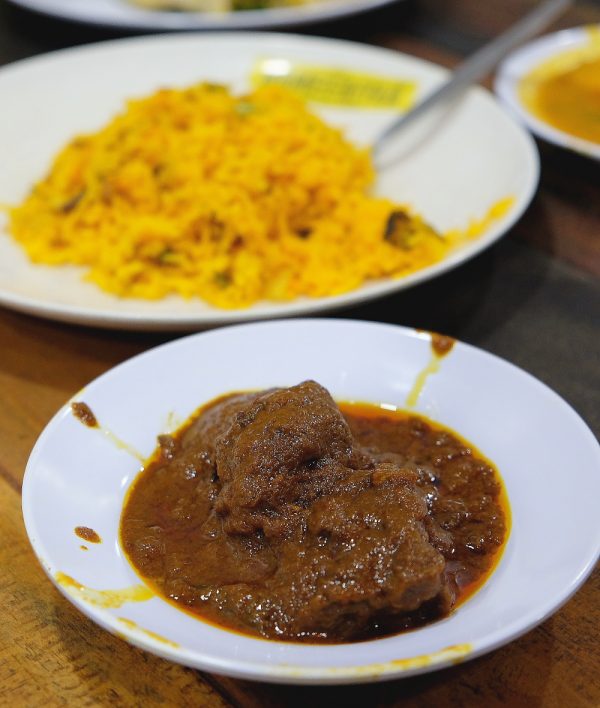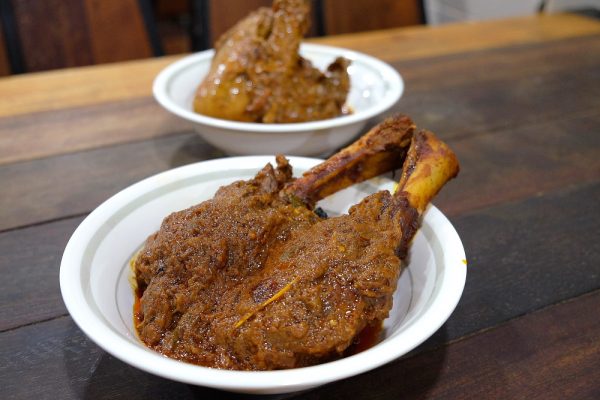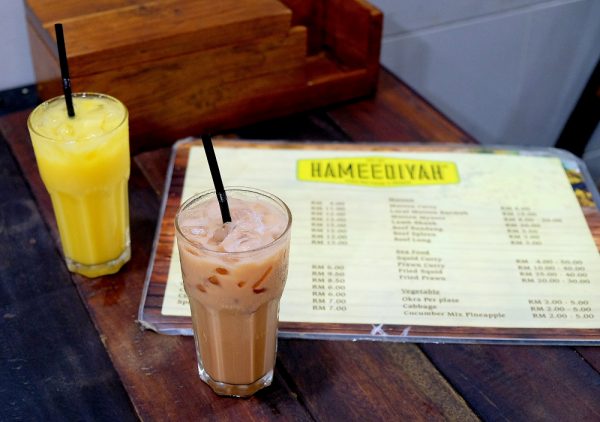 A specialty not to be missed is Murtabak (flat bread). Made at the show kitchen at the entrance of the restaurant, the murtabak comes stuffed with a choice of minced chicken, beef, mutton or vegetable fillings. Served with a simple helping of pickled onions, the pan-fried murtabak is simply delectable when paired with a bit of curry chicken and nutty dalcha – a lentil curry infused with herbs and spices.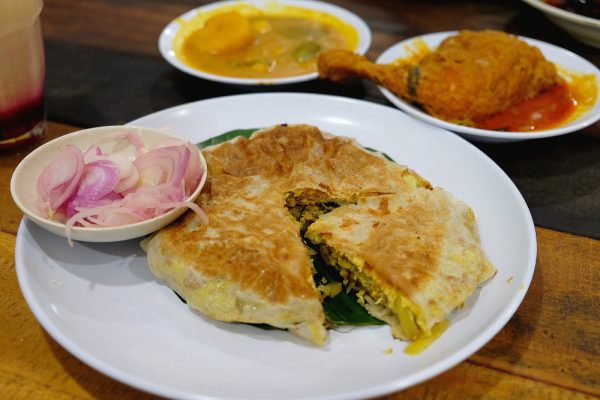 Hameediyah is also a place to indulge in naan and tandoori. They serve cheezy cheese naan, garlic naan, and the plain naan. Made freshly in the tandoor (clay oven), the naan is soft and offers a chewy bite. A plate of tandoori chicken with cheezy cheese naan, and two dips is a nice combination.
Tandoori chicken with cheezy cheese naan
Besides welcoming diners for great meals, Hameediyah is also open for private functions and parties. Those interested can contact 04-2611095. The restaurant is open daily from 10am till 10pm but takes a break from 12:30pm and resumes at 3pm on Friday for prayers. The crowds are usually big especially during lunch and dinner hours.
Hameediyah Restaurant
164A Campbell Street
10100 George Town
Penang