Hudson's Deli @Tanjung Bungah, Penang
Hudson's Deli is a new and very welcome addition to the Penang dining scene. Tucked away on Jalan Chan Siew Teong in Tanjung Bungah, the delicatessen with bright windows and warm relaxed feel is run by Christian and his wife, Pearl.
The neighborhood continental delicatessen brings people together with selection of seasonal delicacies and handcrafted delicatessen products. Expect to find a variety of cured meats and cheeses displayed in the glass cabinet.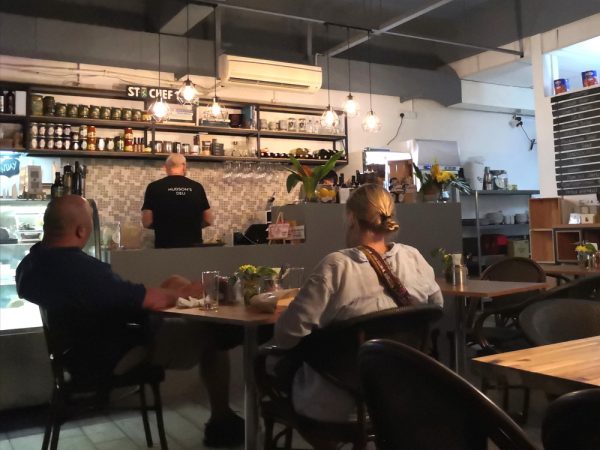 On the menu, one can find cold cuts, salami, ham, roast beef, roast meat, cheese, pickled vegetables, sandwiches, salads, grilled vegetables, beef goulash and also small plates.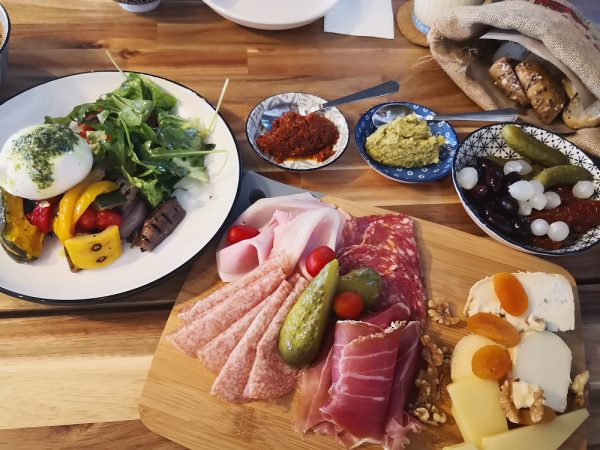 A good start is the meat platter and we went for the regular version (200gm). The platter is flurried with a selection of hams, and cheeses, besides plates of pickles, olives, and delicious mustard. We nibbled our way through the platter with warm bread.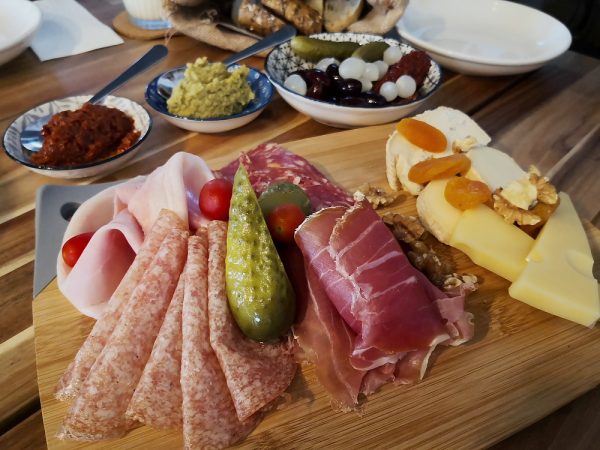 A lovely light dish is the grilled vegetable with arugula. The combination of yellow bell peppers, red bell peppers, onions, mini tomatoes, and aubergine among other things works well. The ingredients are nicely prepared – just tender, but not overly mushy.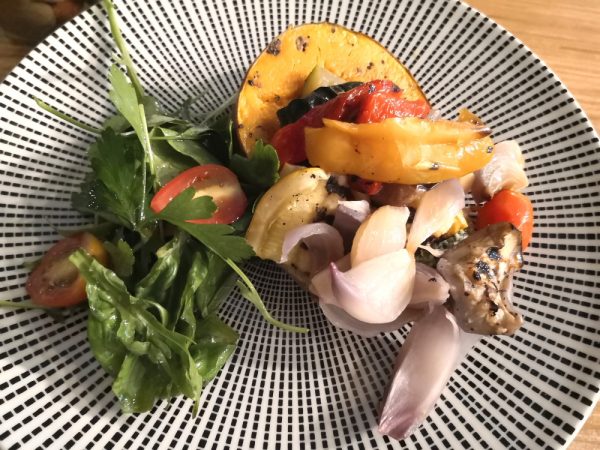 The vibrantly grilled vegetable dish is taken up to the top level with a ball of burrata, a fresh Italian cow milk cheese made from mozzarella and cream. Topped with a splash of pesto sauce, the creamy burrata and a house dressing made the dish truly sumptuous.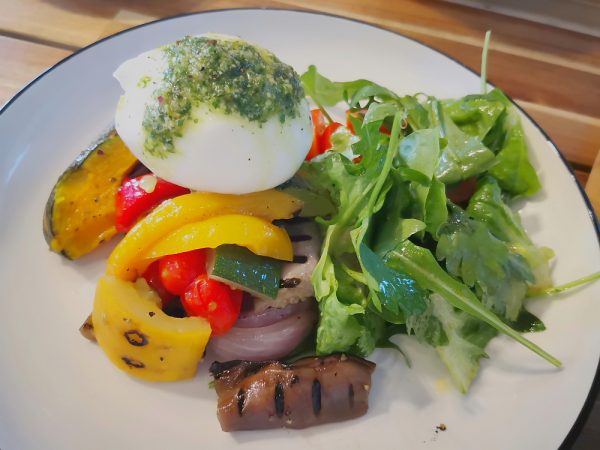 There are several salads, with specialties like the tart wurst salad which features strips of cold cuts, cheese, pickles, and onion. The cold salad has light creaminess of mayo and bright flavor from the pickles.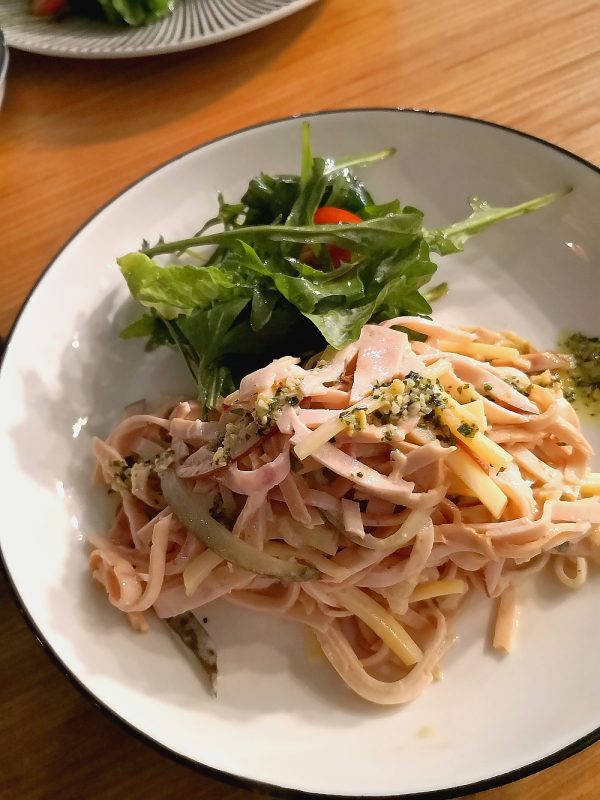 The kitchen also serves up comfort soups. If you order a bowl of beef goulash, it will come with crusty bread. Boiled with lots of meat, onion, and potatoes, the goulash is one to satiate your stomach.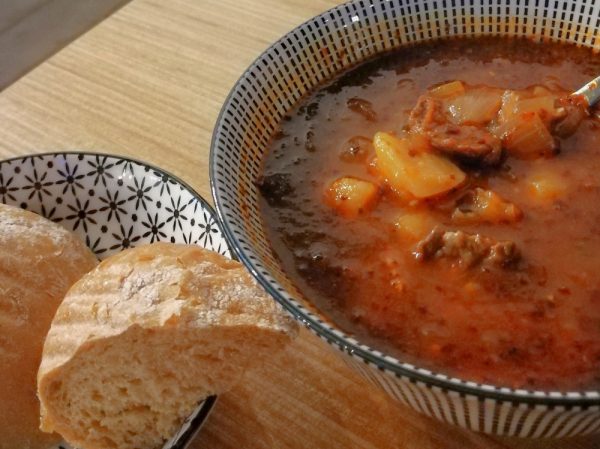 As for beverages, there is a good mix of craft beers, ciders, besides coffee, and smoothies. You could also get a glass of wine by the glass.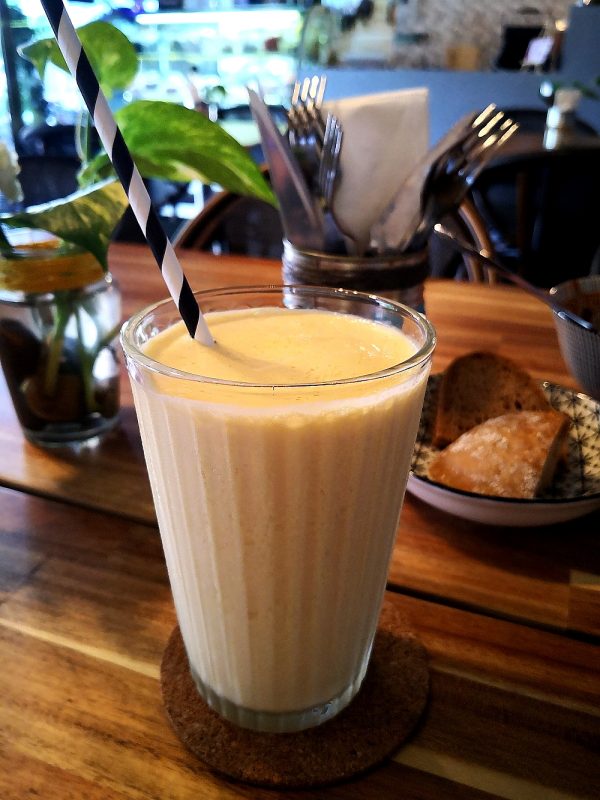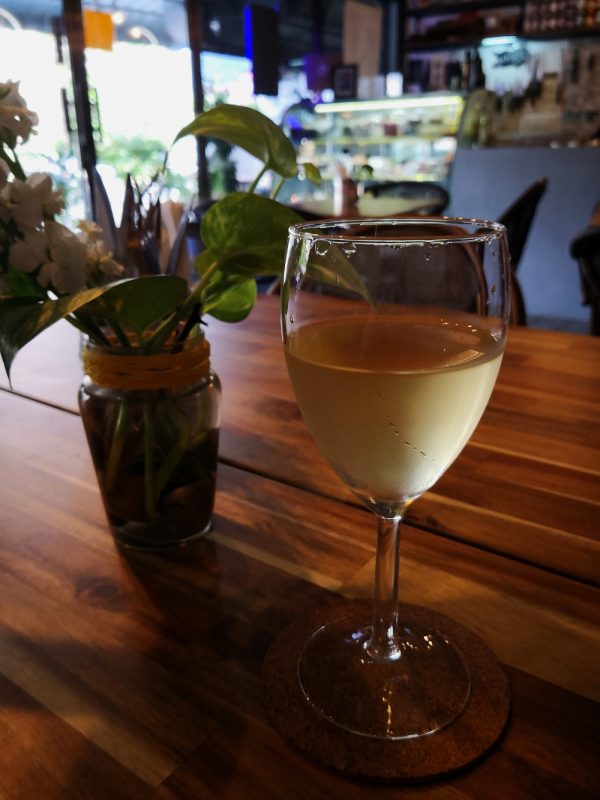 The menu has a little of something for everyone. Whether you are craving a hearty full meal or a beer with light nibbles, you can treat yourself to a good time at Hudson's Deli.
This welcoming air-conditioned place serves guests from 10am through to 6pm every Tuesday to Thursday, and from 10am to 9pm on Fridays to Sundays. Avoid visiting on Mondays, it's the day off!
Hudson's Deli
103 Jalan Chan Siew Teong
11200 Tanjung Bungah
Penang
Mobile number: 016- 213 8344