Villa Maria Wine Dinner @Le Venue, Penang
The splendor of laidback New Zealand wines fully permeates through the wines from Villa Maria Estate. It was a pleasure sipping on their Pinot Noir and Sauvignon Blanc at the Villa Maria Wine Dinner held in Le Venue Restaurant in Penang.
Villa Maria's Export Markets Manager, Michele Lam was on hand to welcome the guests and led everyone through the lovely range of wines from Hawkes Bay and Marlborough. All the wines are accredited under the Sustainable Winegrowing NZ (SWNZ) certificate. Currently, over 30% of Villa Maria owned vineyards are managed organically.
Hawkes Bay is known for producing premium quality Chardonnay, Syrah and Bordeaux reds while Marlborough is the home of Sauvignon Blanc variety – Pinot Noir and Riesling.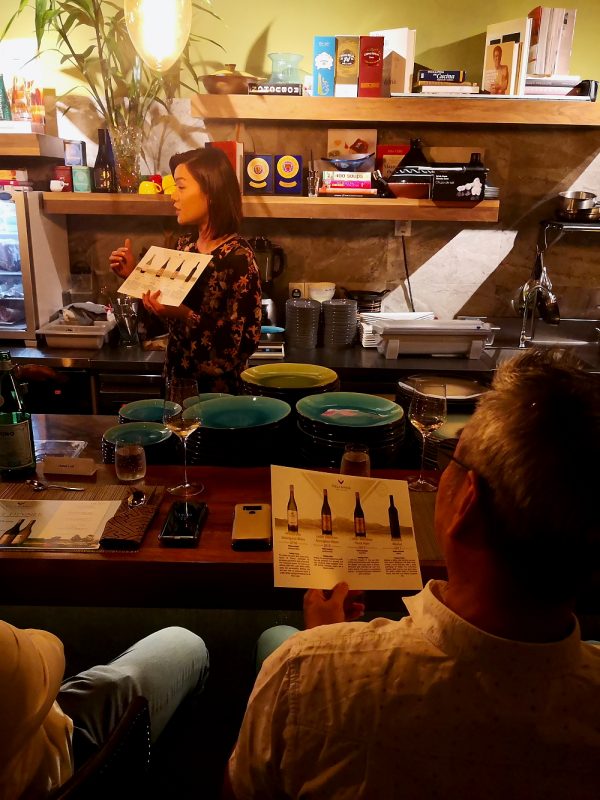 Four bottles of Villa Maria's wine were paired with a five-course menu of French cum Mediterranean Progressive Cuisine, all prepared by Chef Petr Fehér.
We started with the Villa Maria Private Bin Sauvignon Blanc 2018, an intense Sauvignon Blanc showcasing a myriad of flavors dominated by gooseberry, passionfruit, fresh citrus, melon, and herbaceous aromas. Its fresh citrus flavor profile works together with the first course – a combination of Dungeness crab meat & Haas avocado with Norwegian salmon roe and crustacean bisque.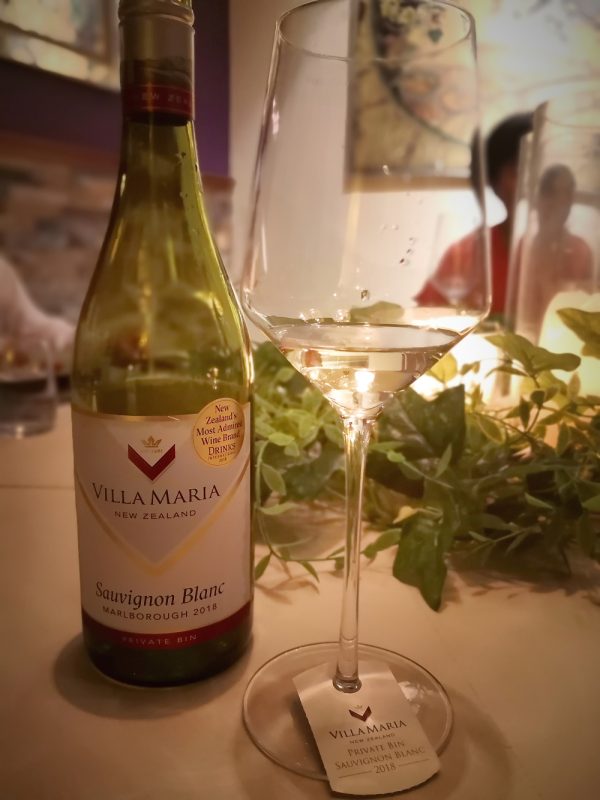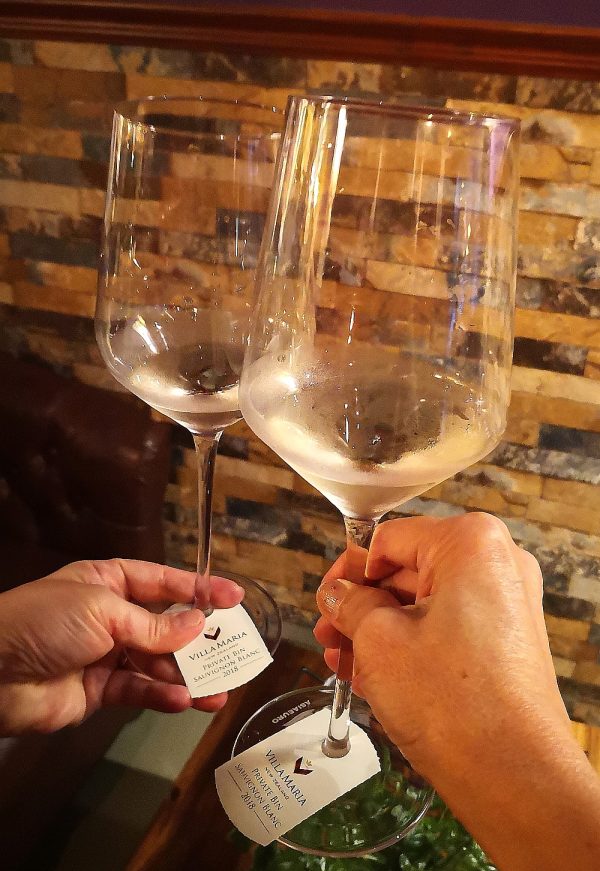 We followed up with another white in the form of Villa Maria Cellar Selection Sauvignon Blanc 2018, paired with pan-seared Hokkaido scallop, green peas, and lumpfish caviar. From the cellar selection, this shining gold label is intensely flavored and food-friendly. I enjoyed the vibrant grapefruit notes that this Sauvignon Blanc brings to the dish.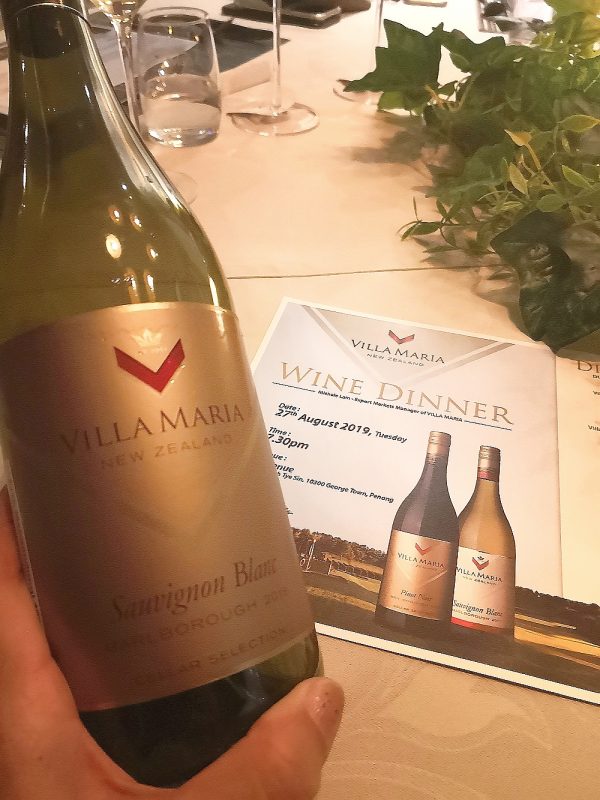 Our palates were switched from the whites to the reds in the next course. Yellow corn & lemongrass potage with duck confit & foie gras was the third course. What the bowl of bright yellow creamy soup needs is a glass of Villa Maria Cellar Selection Pinot Noir 2017, a red with emphasis on fruit quality and well-balanced fine grainy tannins.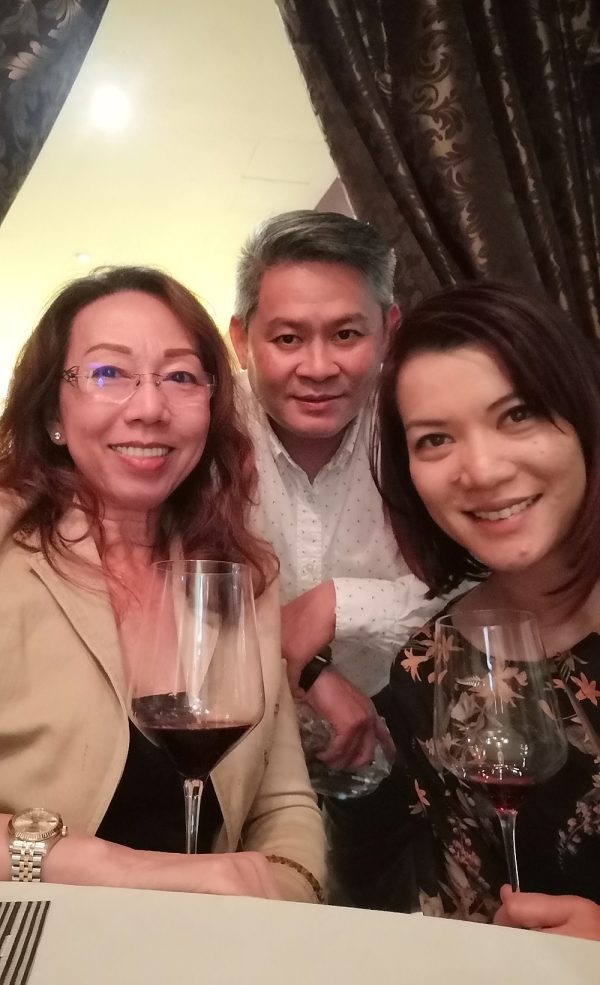 There were more gasps from the guests as the main course of braised wagyu beef cheeks with truffles was presented. Seriously, the tender braised meat and the Villa Maria Reserve Merlot 2015 is a happy marriage. The flavors of the elegant merlot with structured tannin, dark fruits and creamy supportive oak nicely balances the strong flavors of the meat.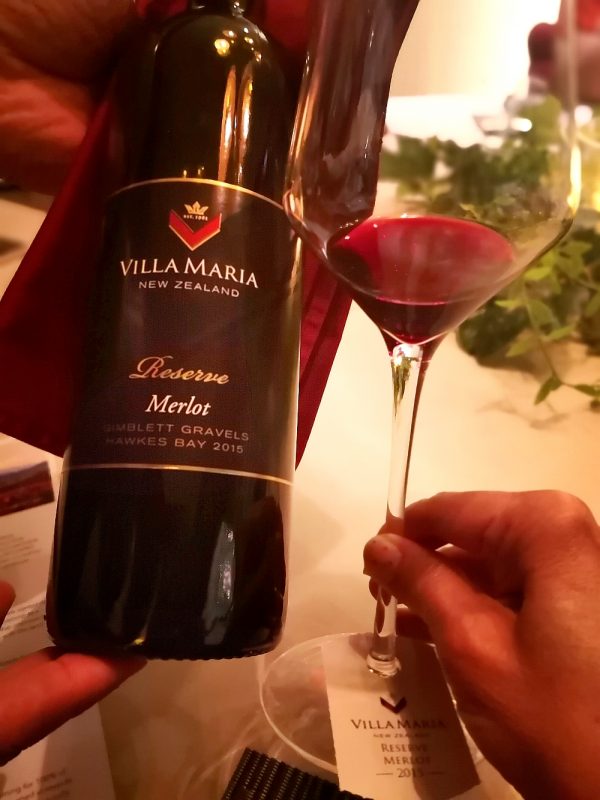 For dessert, we were treated to a chocolate bomb made from the luxury Valrhona chocolate.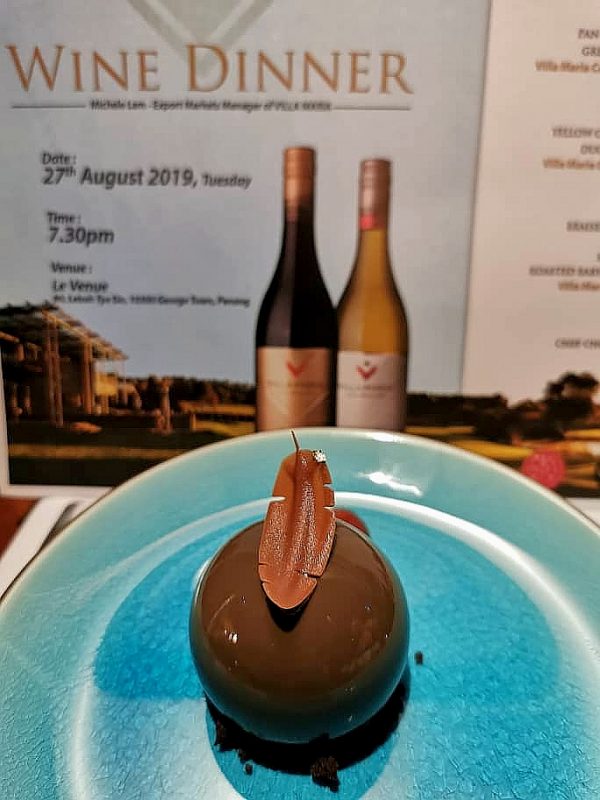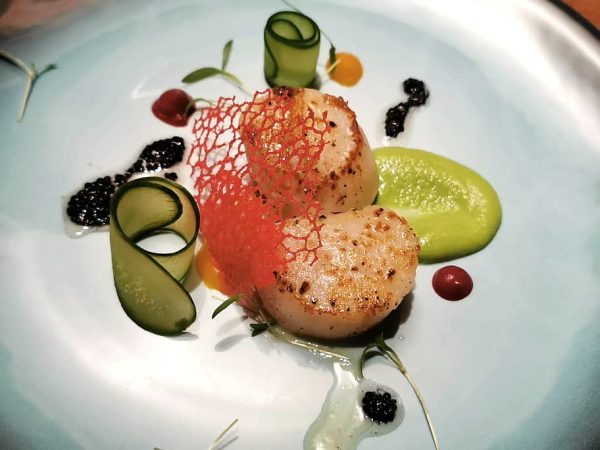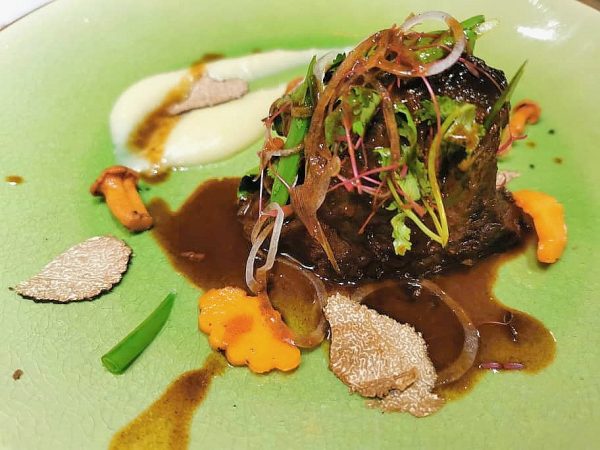 I have attended many Villa Maria's wine dinner over the years and it's been an amazing tasting every time. I would say I enjoyed this event and my favorite wine has to be the Villa Maria Cellar Selection Sauvignon Blanc 2018 paired with the pan-seared Hokkaido scallop.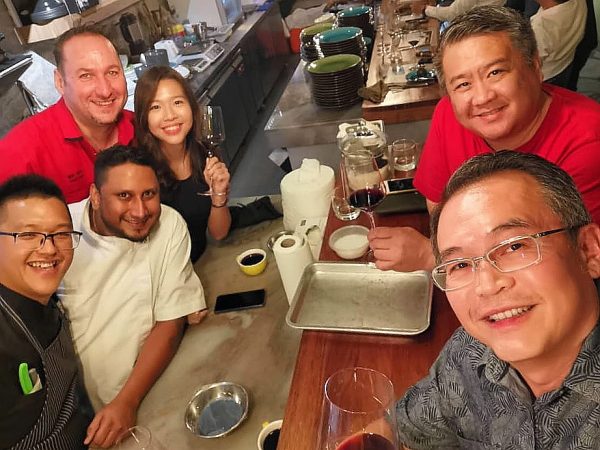 Villa Maria wines are presented by distributor Asiaeuro Wines & Spirits.
Le Venue Penang
80 Lebuh Tye Sin
10300 George Town
Penang
Tel: 012-400 2072