Xiao Long Kan Hotpot 小龙坎老火锅 @Gurney Drive, Penang
Amidst the hustle and bustle of Gurney Drive in Penang, is Xiao Long Kan Hotpot 小龙坎老火锅, tucked in the ground floor of Sunrise Tower. Opening its door recently, the outlet originates from Chengdu, China and it looks all set to be one of the hottest dining spots to experience a new sense of hotpot.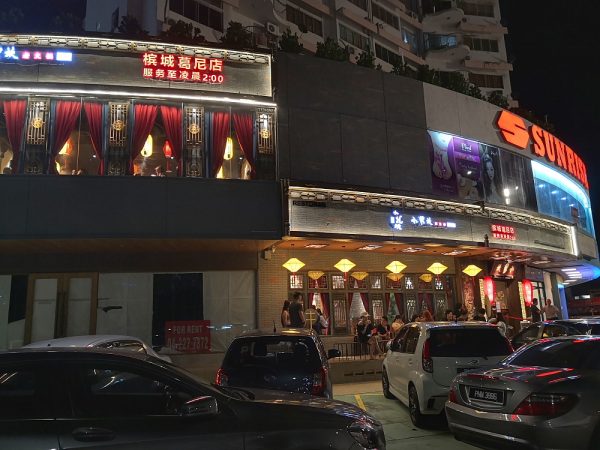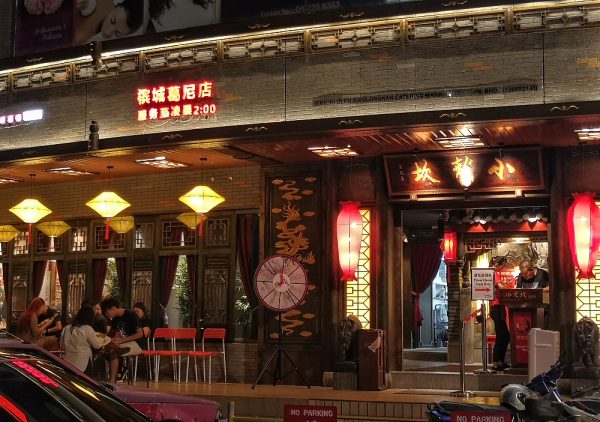 A grand dragon on a wall at the entrance, Chinese screens, brightly lited yellow and red lanterns, and Chinese arts bring about oriental beauty to this restaurant featuring a large dining areas upstairs and a private dining room downstairs.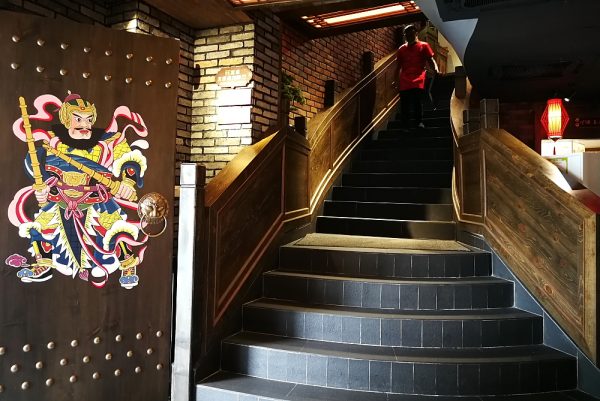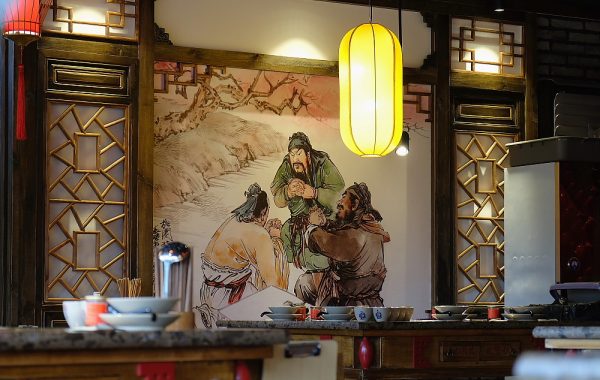 Xiao Long Kan Hotpot make waves for its different and unique dining concept. The outlet offers a 3 flavoured pot 三国演义 (RM50 per pot), with choices of fiery Traditional Spicy Soup 麻辣汤, Mushroom Flavoured Soup 菌汤, Tomato Flavoured Soup 番茄汤, and Pork Bone Soup 大骨汤. The soups are boiled using a selection of imported quality spices, balanced with herbs, and seasoning.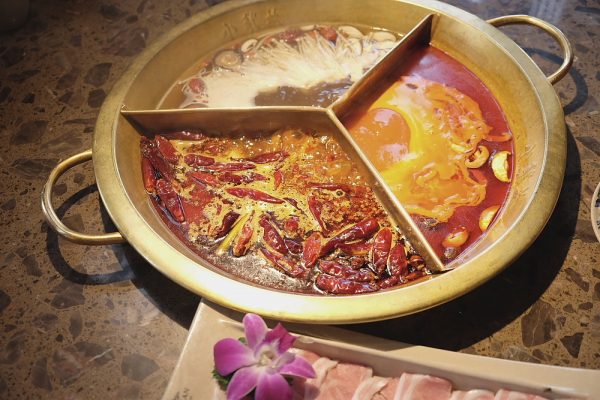 Accompanying the hotpot is Xiao Long Kan signature dip, made from sesame blend oil with chopped garlic, chives, coriander, and red chili. Combined together with few dashes of sauce, the dip offers a nicely-balanced aromatic spicy flavor.
To ensure that the dipping sauce is done right, sit back and relax – the friendly service staff is ever ready to assist in mixing it.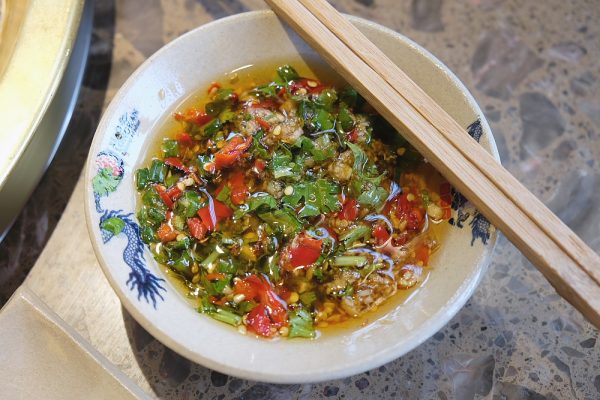 As for raw ingredients, the variety will offer crispy, crunchy, chewy, soft and gooey textures. Diners will be spoilt for choice of premium quality meat. If you are in for beef, there are choices like XLK Spicy Chili Beef 双辣牛肉, Australia A5 Beef 澳洲 A5 和牛, Supreme Australia Sliced Beef 澳洲精品肥牛 AA, and Supreme Thousand-Layered Beef Omasun 澳洲精品千层肚. Have the slice of meat swished ever so slightly in the hot broth, ensuring that it melts in the mouth.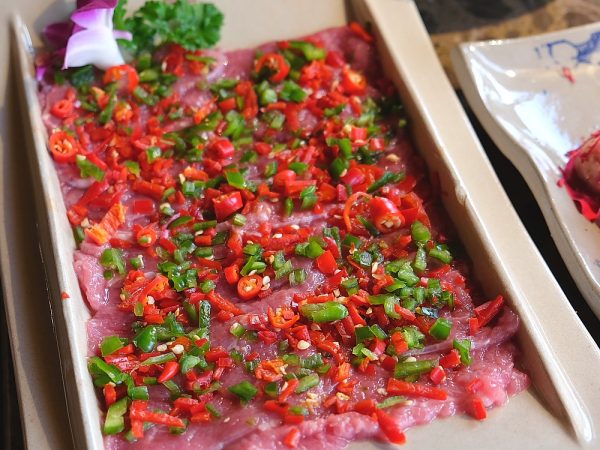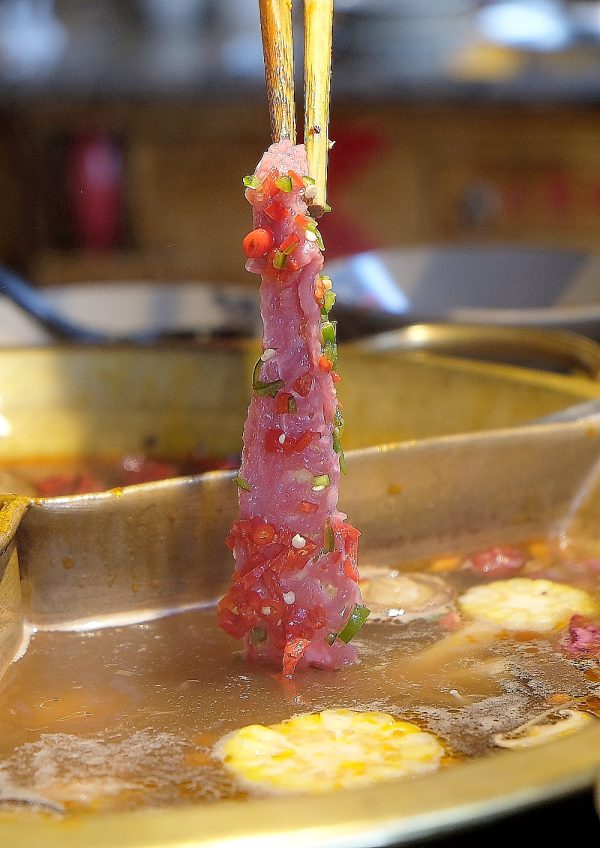 If you fancy having pork, then there is the Pork Neck 上品豬頸肉, Pork Aorta 极品豬黃喉, Pork Blood 清肺豬紅, Rose Meat Ball 手工玫瑰丸子, and the Fried Crispy Meat 现炸酥肉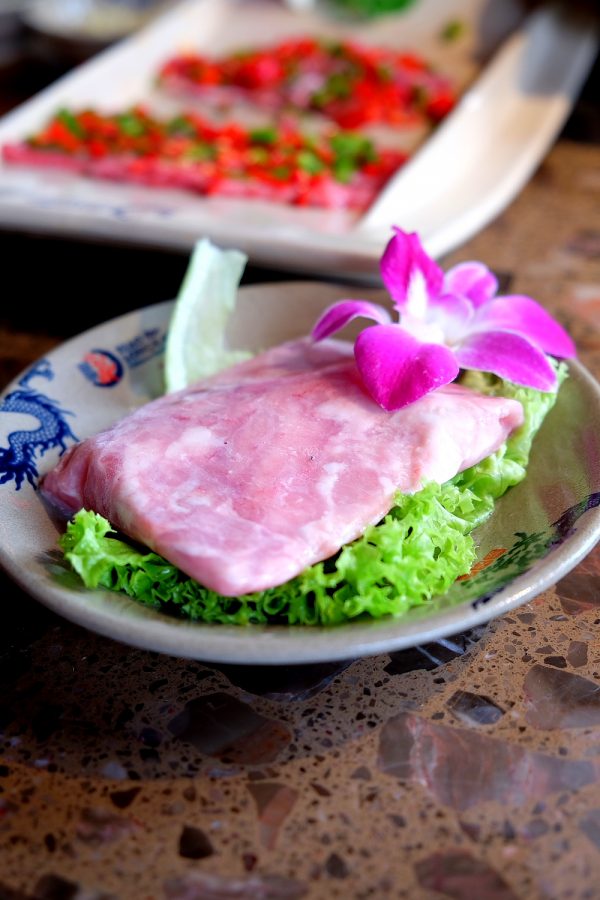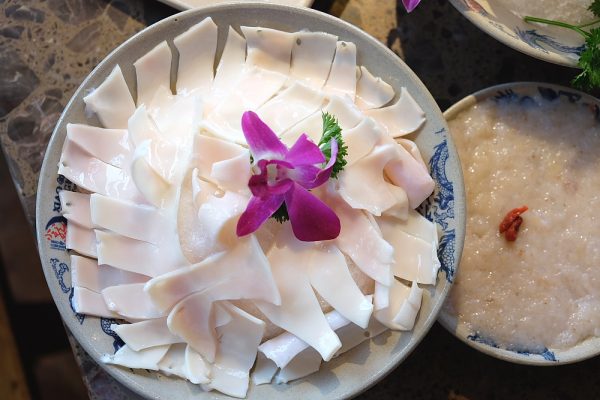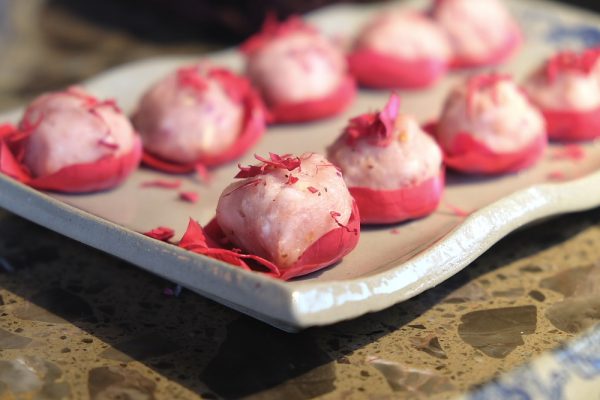 They also offer Sliced Green Bamboo Shoot 功夫青笋, Shrimp Paste 手工蝦滑, and Crystal Glass Duck Intestine 冰球鴨腸. The latter makes for an interesting texture and bite.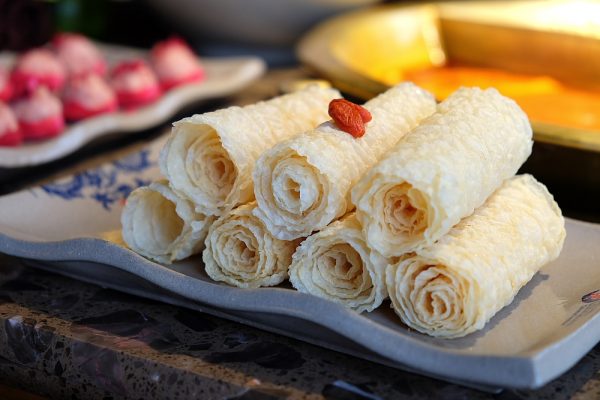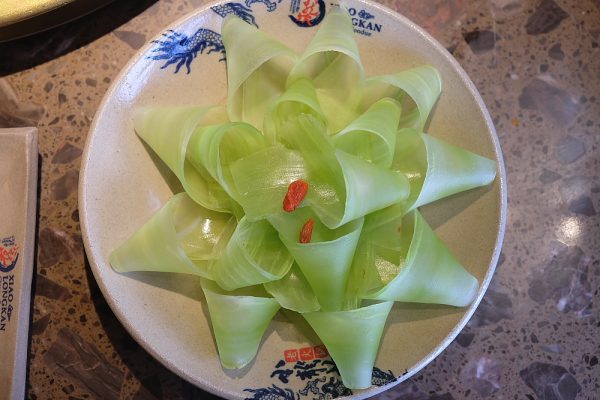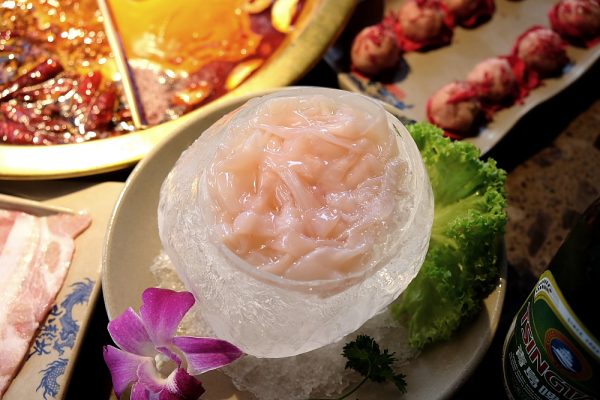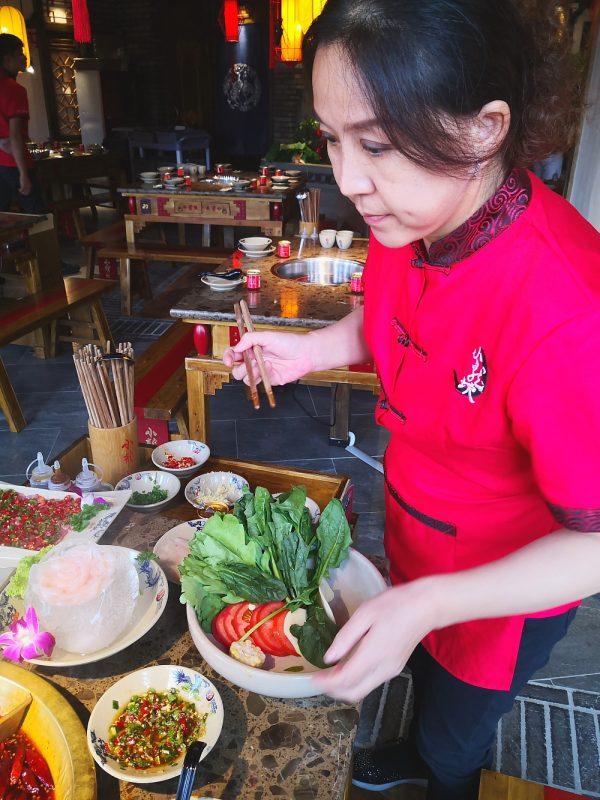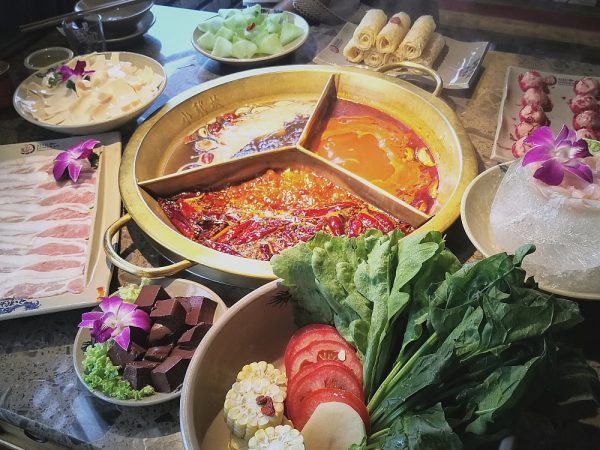 Enjoy the hotpot meal with choices of cold or warm beverages along with the signature Rice Cake with Brown Sugar Syrup 红糖糍粑. The chewy deep-fried snack updated with aromatic brown sugar is a unique delectable to start off or end the meal at Xiao Long Kan.
If you're looking to cool down the heat with a little kick, opt for a good old Tsingtao beer!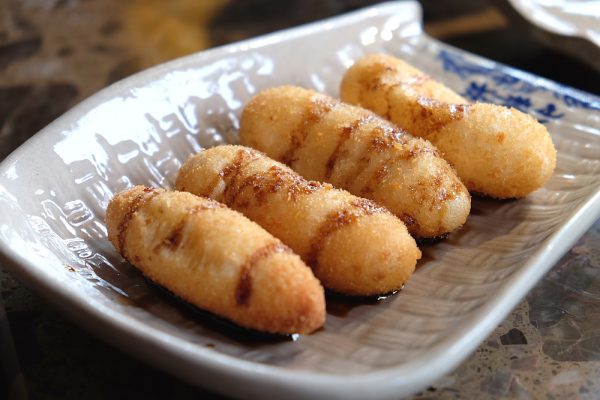 Xiao Long Kan 小龙坎老火锅 is without doubt worth a visit with good service and lovely setting. Understanding the nature of hotpot meals, the restaurant has incorporated excellent air circulation systems which in turn will ensure that diners will have nothing to complain about strong odors after the meal. On top of that, an air freshener is available for diners to freshen up before leaving.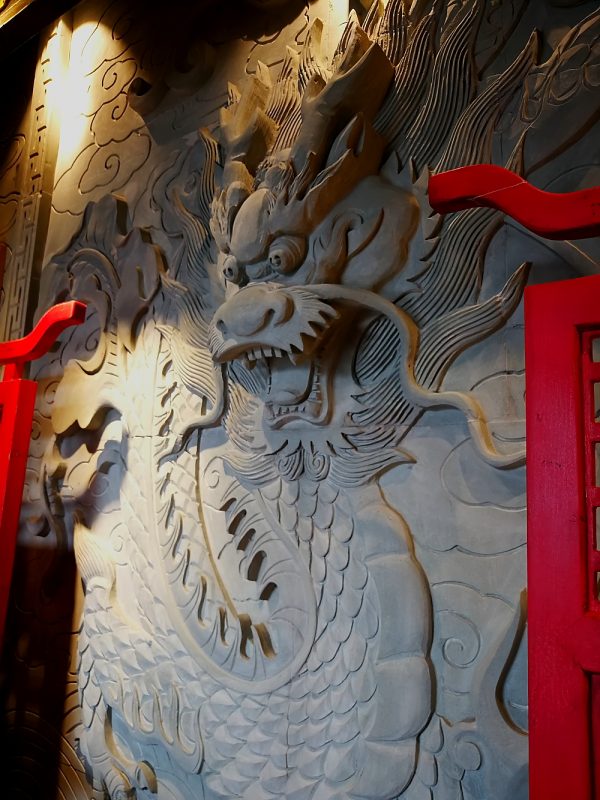 The business hours are from 11am till 2am, seven days a week.
Xiao Long Kan 小龙坎老火锅
190-192 Persiaran Gurney
Sunrise Tower
10250 George Town
Penang
Mobile: 012 – 4789982