Eastern & Oriental (E&O) Hotel Christmas 2019 Tree Lighting Ceremony & Launching of Its Heritage Wing
Eastern & Oriental (E&O) Hotel Christmas Tree Lighting Ceremony this year is quite the extravaganza as it coincides with the re-opening of the newly refurbished Heritage Wing. Following an extensive refurbishment exercise which began in March 2019, the Heritage Wing of the seafront hotel located on Lebuh Farquhar, Penang is ready to host graciously yet again.
The joyous occasion includes a media tour exploring the newly renovated spaces and suites, guided by E & O Hotel General Manager, Alison Fraser.
"Careful consideration has been taken to ensure that the hotel treasured style of timeless elegance that is unique to the cherished heritage landmark is retained and also provides guests with the utmost conveniences and new level of luxury experience", Fraser said.
Debuting their new wing with an amazing collection of refreshed and rejuvenate rooms, the grand dame hotel has 99 new suite rooms consisting of 8 categories. The most common suite will be the Deluxe Suite with 64 rooms, and next up will be the Premier Suite of 14 rooms. It culminates with the single pinnacle of the E&O Suite. All suites are bright, elegant, and come with its own separate living area and gorgeous bathrooms.
Guests of the newly refurbished suites can luxuriate in a more personalized experience with around-the-clock personal butler, amenities, and little extras like in-suite minibar complete with premium selected beverages and snacks that will be replenished daily. No details are spared in the spacious bathroom equipped with double vanity, bathtub, separate shower, and luxurious scented toiletries.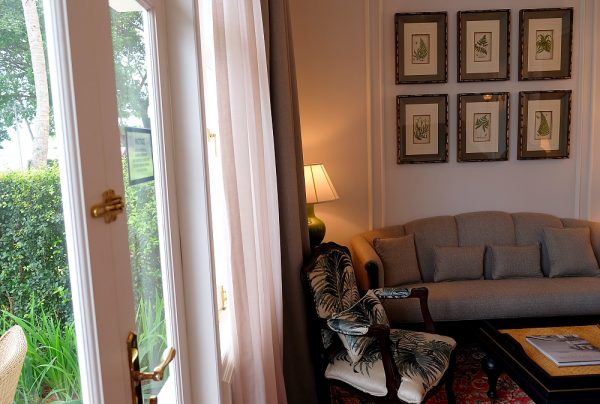 Other exclusive complementary services for these suites include access to the Heritage Wing Pool and also The Cornwallis, a private elegant hotel club for breakfast, evening canapes and cocktails.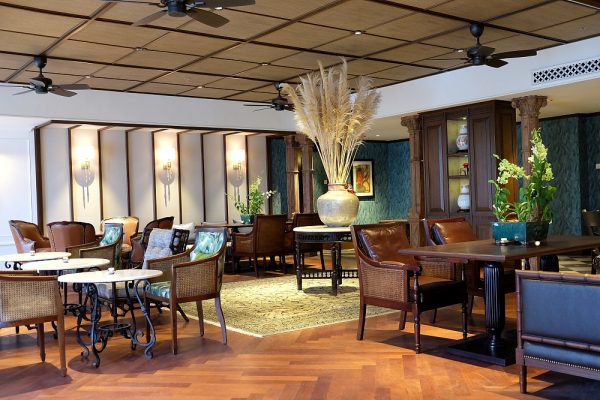 Adding to the hotel's culinary experiences are three new dining outlets – Palm Court, Java Tree, and Farquhar's Bar. Palm Court is a dining destination to savor E&O's time-honored quintessential three-tiered English Afternoon Tea as well as Penang's ethnic Asian favorites and casual Western staples. At Java Tree, one can celebrate classic European cuisine and refined Nyonya cuisine, and at the Farquhar's Bar, serving cocktails and time-honored bar staples, is a relaxing vintage cocktail bar.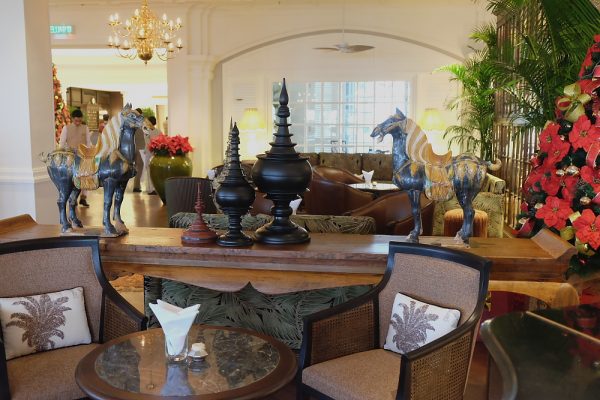 For larger formal celebrations, the E&O's has recently renovated the Grand Ballroom and it is a lovely choice for events such as wedding dinners and celebratory events.
There is also the new art colonnade located along the hallway outside The Cornwallis, a space designed for artists to show their creativity, skills, and artworks. As of now till the end of January 2020, artworks by local photographer Howard Tan will be gracing the walls. Next to the art colonnade is the E&O Exhibition Room, which showcases the rich history of the hotel as well as current promotions.
Eastern & Oriental Hotel has certainly raised the bar on Penang's accommodation scene – providing the luxury, service, great amenities, and an enviable location that takes minutes to stroll to the many tourist attractions in George Town UNESCO World Heritage Site.
Be prepared to escape and enjoy the colonial luxury at the Heritage Wing. The suites are available for bookings from 20th December 2019 through the E&O Hotel website at www.eohotels.com.
Eastern & Oriental Hotel
10 Lebuh Farquhar
10200 George Town
Penang
Tel: 04 – 2222000