Penang Christmas 2019 Buffet @G Hotel Gurney
On Christmas, there's the gift of love. There's the gift of peace. And there's always the gift of wonderful indulgence at G Hotel!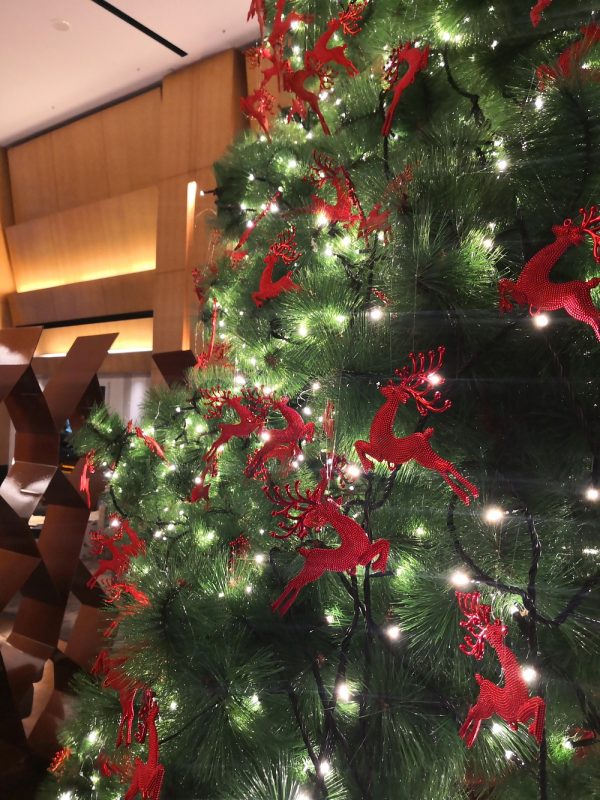 When it comes to Christmas buffets in George Town Penang, the variety and quality at the buffet line in G Hotel Gurney has the finesse you would expect from a leading luxurious hotel.
The Christmas Eve and Christmas Day Buffet Dinner are priced at RM198nett per adult and the Christmas Day Buffet Lunch is at RM125nett per adult. Children aged 6 to 12 can enjoy the buffets at a 50% discount. The menu focuses on creations with a plethora of eclectic flavors.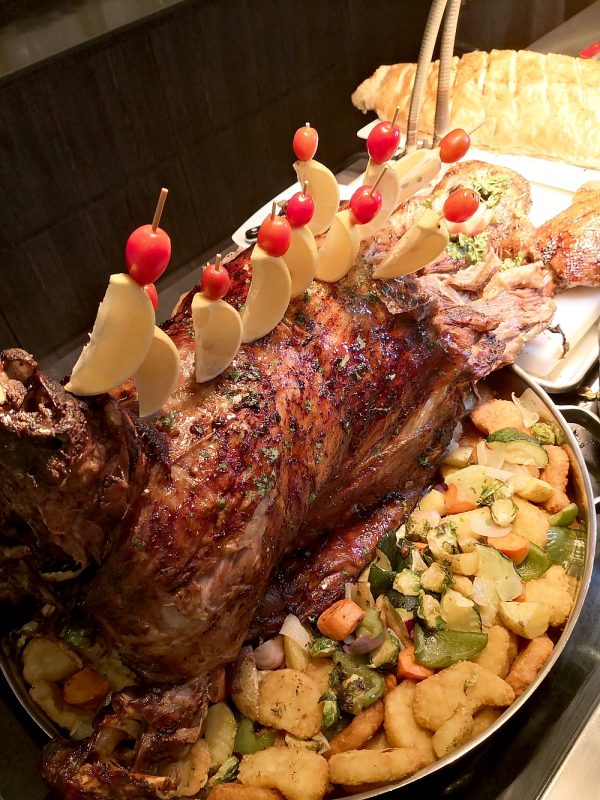 Being a Christmas themed buffet, there's a couple of festive meat options. At the carving station, is a display of whole mint marinated lamb, roast turkey, roasted duck al orange, and baked salmon caulibiac.
The quintessential roast turkey marinated with traditional herbs and spices comes with a stuffing prepared with roasted chestnuts, chipolata, and various other pungent ingredients. Slather the slices of turkey with an appetite-whetting cranberry sauce and gravy!
The bird of approximately 4-5 kg is available for takeaway too, being priced at RM420. Early-bird promotion with orders made before 15th December can enjoy the bird for only RM399.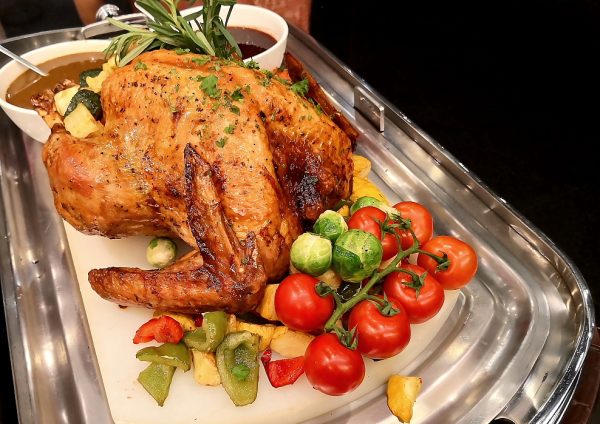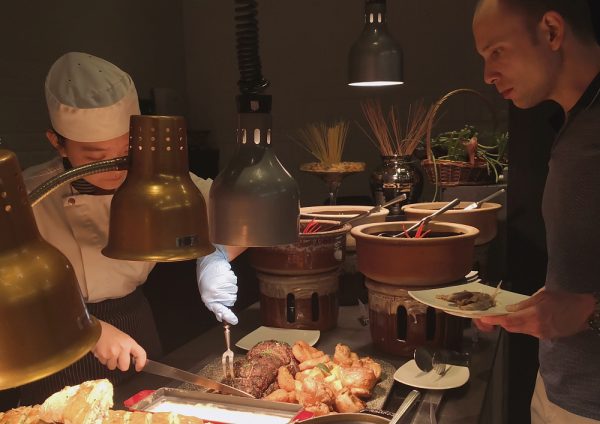 Plate up a cheese platter from the selection of cheeses and enjoy them with freshly baked bread, crackers, nuts, and dried peaches. There is a number of options such as Camembert, cheddar, Danish White, and Brie.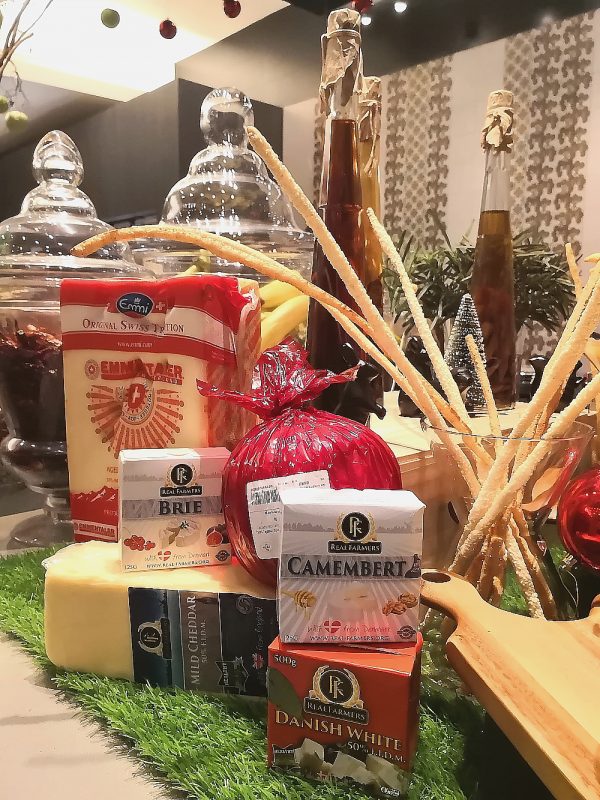 The buffet also brims with seafood in the form of seafood on ice, and sashimi. Serenade the cravings with the poached king crab legs, prawns, and scallops showcased on a bed of ice. Besides, there is also the tuna, octopus and salmon sashimi. A luxurious extra is freshly shucked oysters. The plump oyster is a delight eaten with a squeeze of fresh lemon juice.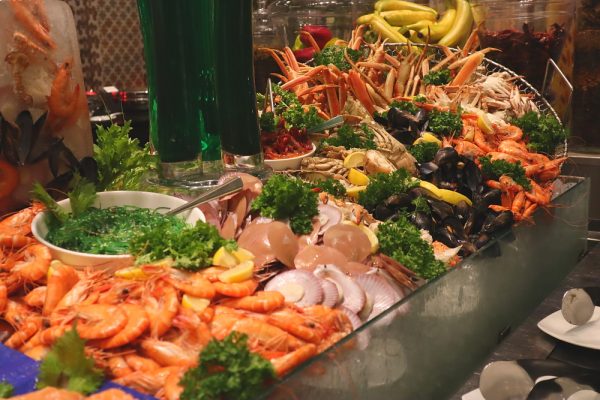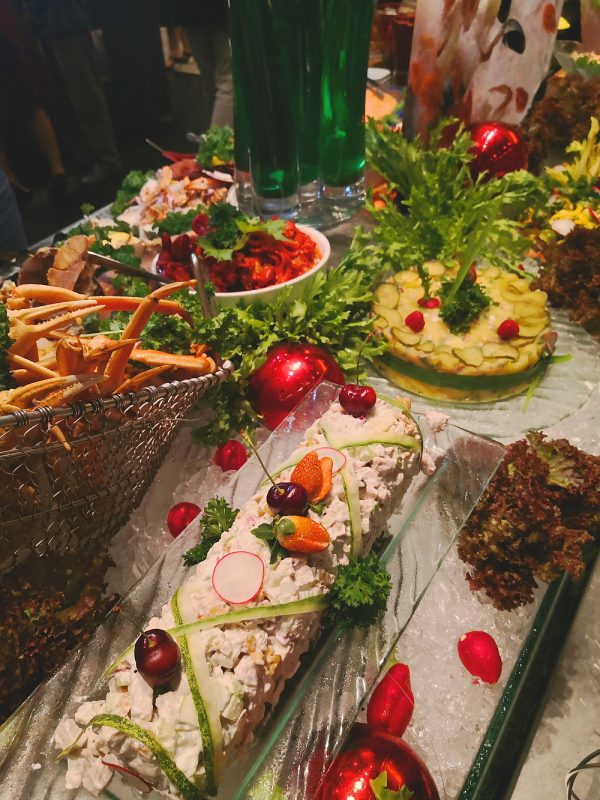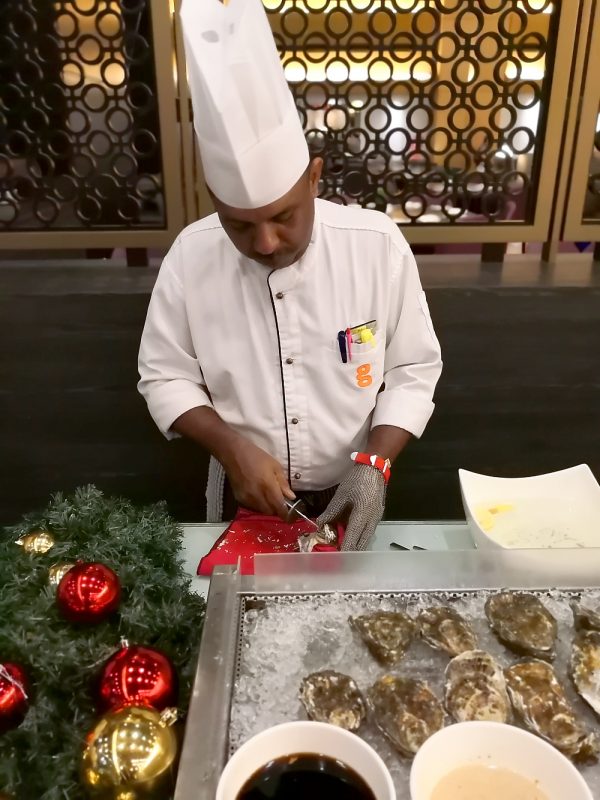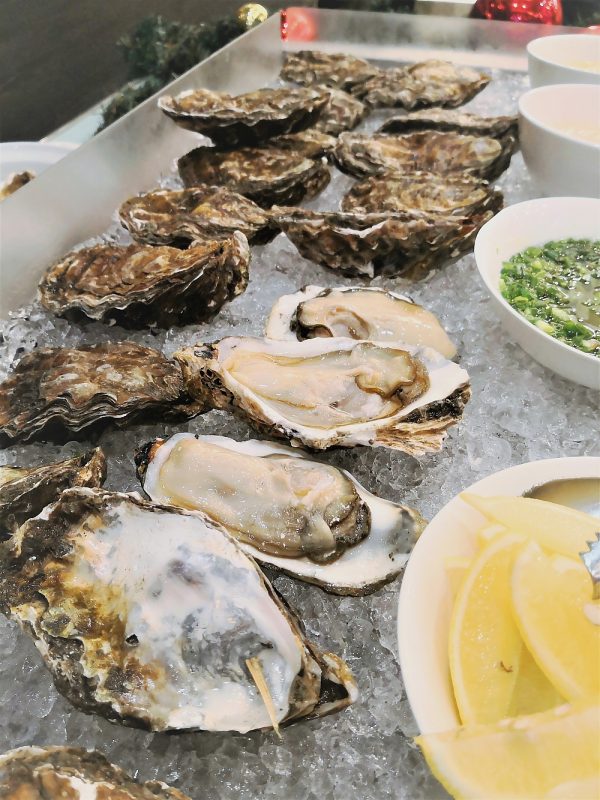 Warm main dishes offer a number of options including minced beef gratin with brie and camembert lava, oak-smoked duck with bigrade and fresh berries, and lamb paillard.
Don't miss out on the Lava Stone BBQ Grill, where you can have freshly caught seafood grilled using lava stones. Indulge in grill slipper lobsters, scallops, crabs, and salmon fillets with several sauces – mint, sambal belacan, and barbeque sauce.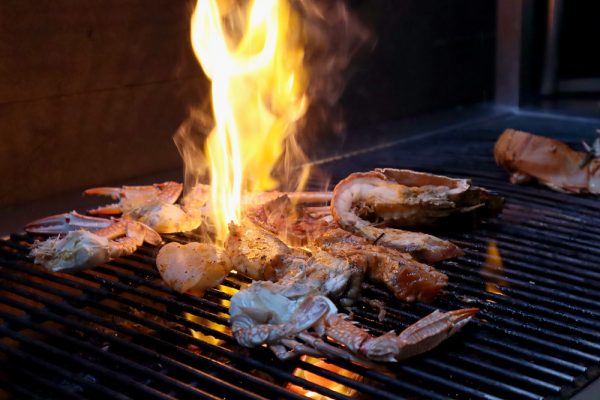 For desserts, head over to the Hansel and Gretel House inspired dessert bar and be drawn by the contrasts of colors and textures of the many sweet treats reflective of the spirit of the holiday. There is a strong line up of Yue log cake, apple calvados, cherry clafoutis, stollen, cookies, cherry trifle, cream puff, chocolate bar, opera cake and many more.
The cherry clafoutis is an interesting addition. The creamy custard with a filling of fresh seedless cherries awakens the palate with the sharply juicy fruit and sweet custard.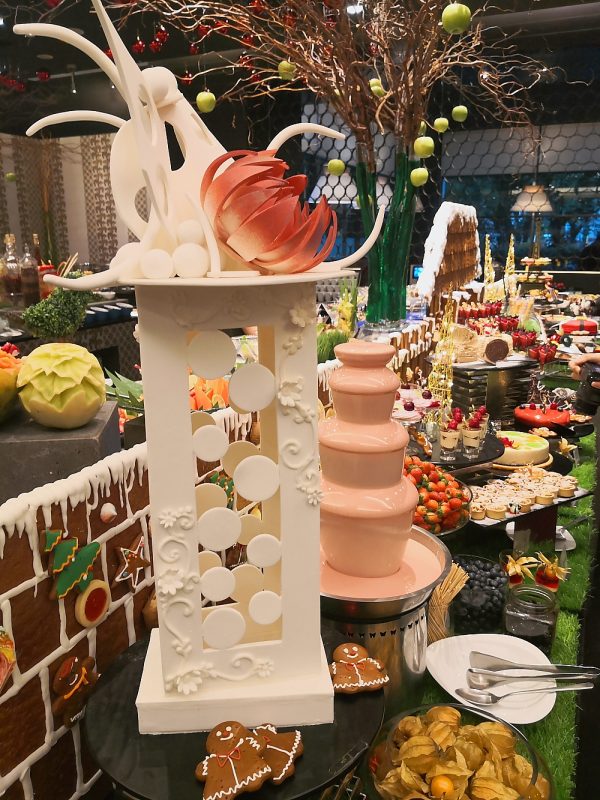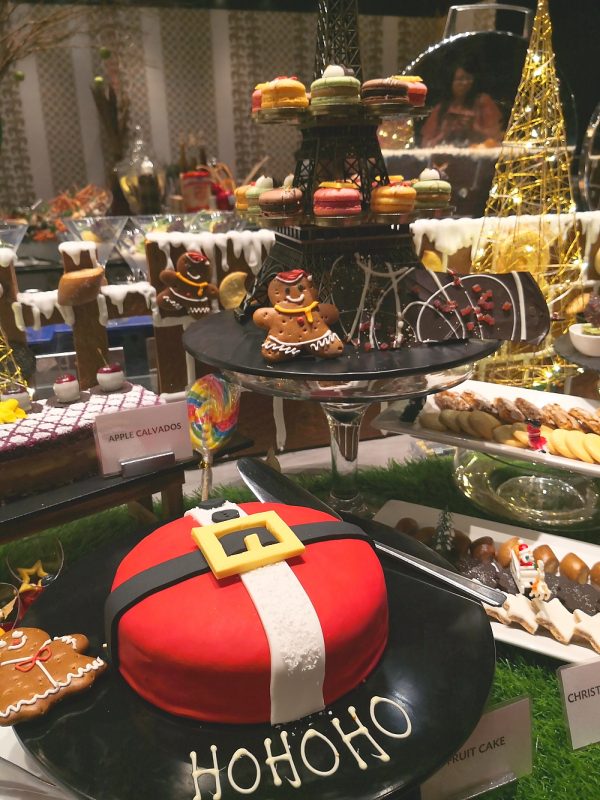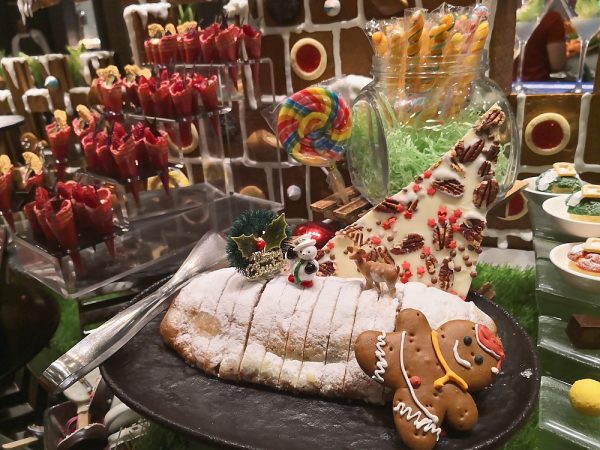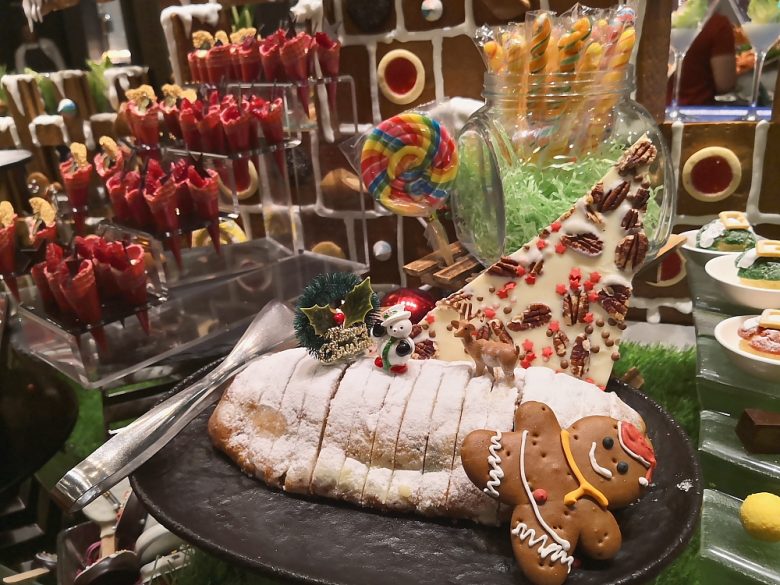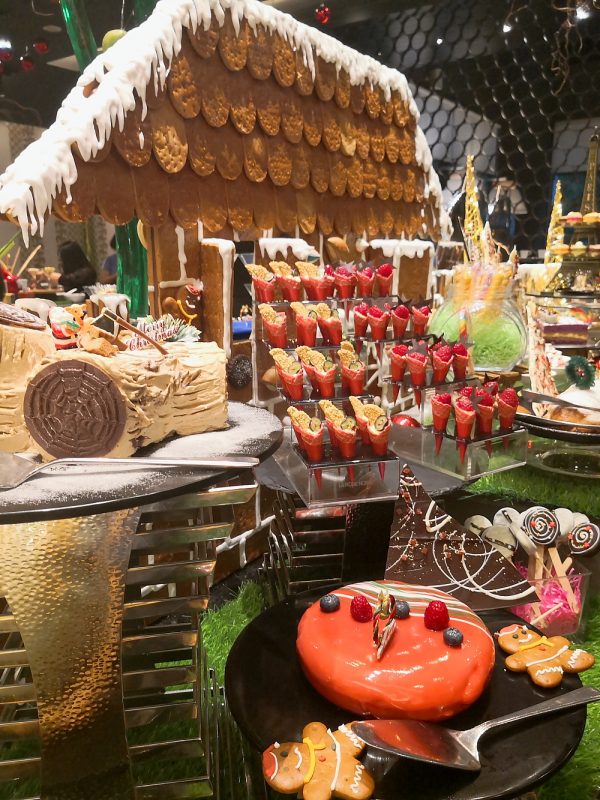 Exciting news too over at Spoon Cafe in G Hotel Kelawai. The Christmas Eve and Christmas Day Buffet Dinner is priced at RM188nett per adult while the Christmas Eve Set Lunch and Christmas Day Set Lunch is at RM35nett per adult & RM80nett per adult respectively.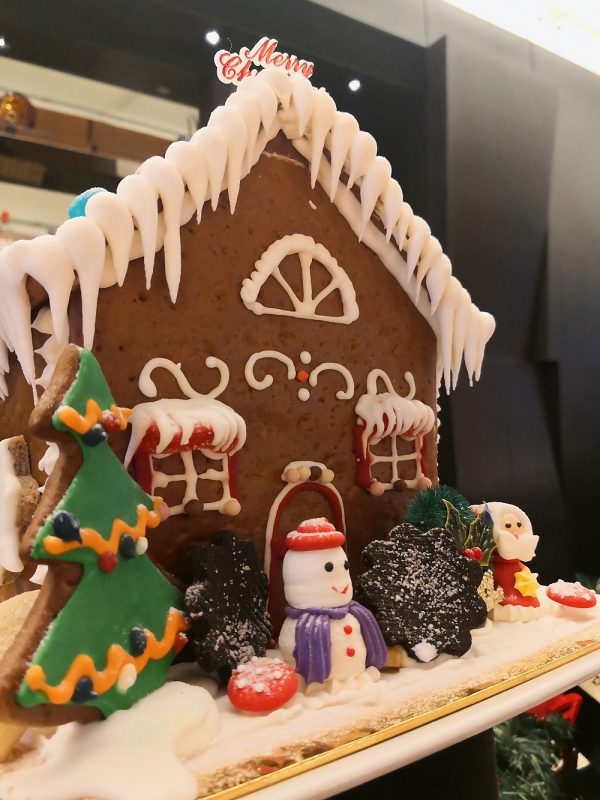 G Hotel Gurney
168A Persiaran Gurney
10250 Penang
Tel: 04-2380000

G Hotel Kelawai
2 Persiaran Maktab
10250 Penang
Tel: 04-2190000