Love-A-Lobster Buffet Dinner @Shangri-La's Rasa Sayang Resort and Spa, Penang
The Love-A-Lobster Buffet Dinner Promotion at Spice Market Cafe (SMC), Shangri-La's Rasa Sayang Resort and Spa in Penang only comes once a month. Happening on the first Thursday of the month, the buffet is a plethora of glorious lobster dishes on top of the usual buffet spread.
For this event, executive chef Lim Soon Leong and his team offer Boston Lobsters and Slipper Lobsters prepared in varieties of cooking styles – Western, Chinese, Indian and Japanese. Savor these expensive crustaceans in the forms of lobster curry, wok-fried lobster, lobster bisque and many more.
From the gorgeous ice counter stacked with large prawns, mussels, lobsters, and crab, grab some lobsters and eat them cold with a mayonnaise dipping sauce. The crustacean and mayonnaise work wonderfully together.
Don't miss the chance of enjoying the Japanese delights which include not only a selection of sushi and maki but also the Lobster Mayo Nigiri Sushi!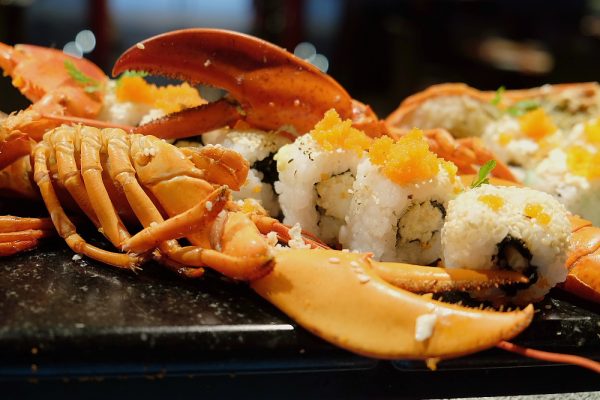 Among the salad, selections are the Salmon Gravlax, Thai Seafood Salad, Panzaella Salad, Morrocan Cous Cous Salad, and Glass Noodle Salad. After choosing the salad, check out the antipasti dishes of roasted carrot and eggplant, and cherry tomatoes.
Move on to the action station and check out the lobster curry. Seafood lovers will love this dish prepared with all the flavors of spices used and a nice balance of chili heat. Some deep-fried buns are served for sopping up the gravy.
From the noodle station, diners can indulge in the warm choices of clear chicken soup, fish soup, and spicy prawn soup (aka Penang Hokkien Mee) with noodles.
The flavorful spicy prawn soup prepared with yellow noodles, Boston Lobster, vegetables, bean sprout, and hard-boiled egg is a luxe bowl of Penang Hokkien Mee to feast on.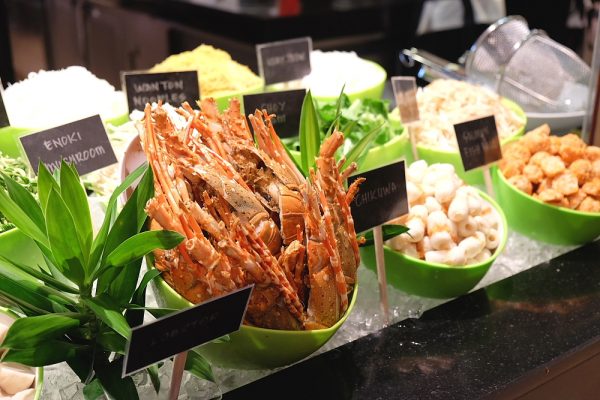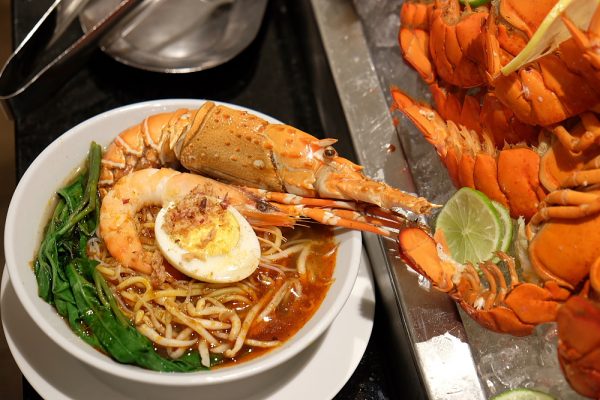 Western hot dishes include a delectable spectrum of taste such as Baked Slipper Lobster with Mayo Curry, BBQ Beef Rib, Baked Oysters, Grilled Seabass with Fennel Sauce and many more. Asian hot dishes are also available for diners. The Sweet and Sour Mud Crab, Tandoori Lobster, Lamb Korma are attractive choices.
At the carving station, diners can enjoy the Baked Salmon Chili Mayo. Meanwhile for meat lovers, you will want to savor the Prime Rib with a helping of potatoes and corn.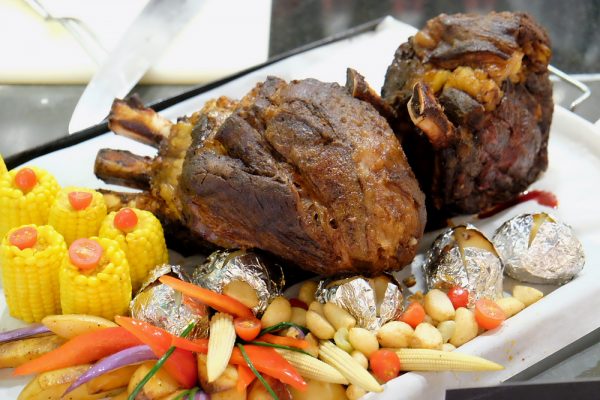 For desserts, the chef gets creative with abundant choices like Passion Fruit Bavaroise, Baked Cheese Cake, French Pastries, Cheese Pudding and the Fruit Savarin. The subtly sweet Cheese Pudding with lovely texture is quite a popular dish.
Walk through the freezer aisle, and you will see different types of ice cream. The Lobster Bisque Ice Cream is a rich, creamy, savory-sweet version with the taste of lobster. Its unique flavor definitely turns many heads. Make sure you have a scoop and see if it is for you!
Keep in mind that the next Love-A-Lobster Buffet Dinner takes place on Thursday 6th February 2020, from 6.30 pm till 10.30 pm. Priced at RM196 nett per adult and RM98 nett per child, it certainly is a standout buffet dinner. For more information and reservation, call 04 – 8888788.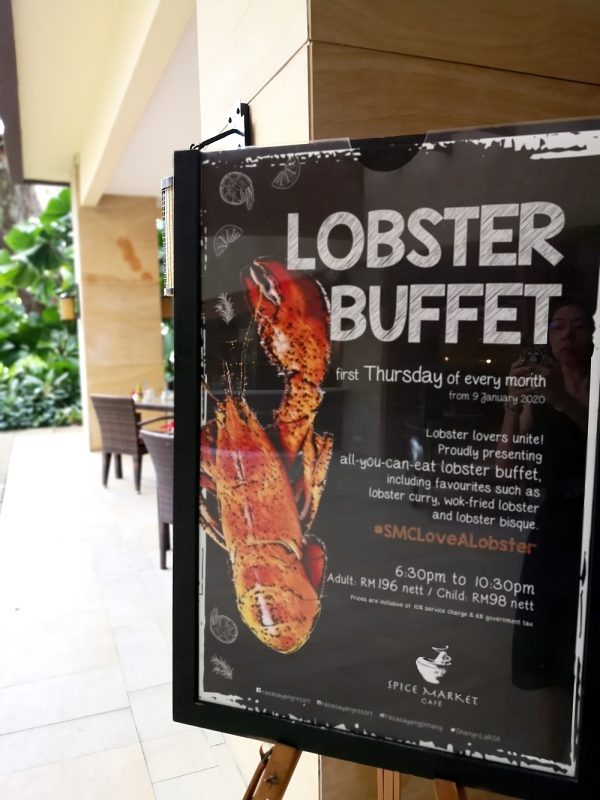 Shangri-La's Rasa Sayang Resort & Spa
Batu Feringgi Beach
11100 Penang