Centric One (Tong Xin Yuan) 同心圆有限公司 @Lorong Abu Siti, Penang
Down on Abu Siti Lane in George Town, Penang, Centric One (Tong Xin Yuan) 同心圆 houses an eatery and a retail store under one roof. Its primary products are a wide selection of traditional wellness products and nutritional supplements such as bird's nest, sea cucumber, fish maw, Tongkat Ali, angelica, and ginseng.
With plenty of Chinese herbs available, it is only natural that the eatery offers a range of traditional nutritious soups and dishes. The few pages menu has the dishes listed in English and Chinese.
The dishes are served with a choice of noodles or pearl rice 珍珠米, and topped with a fried egg.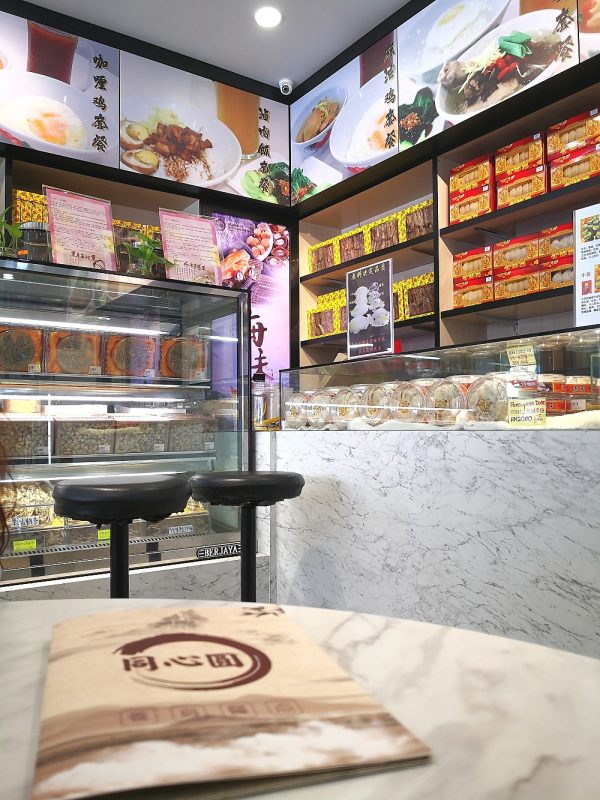 Try the sesame oil chicken which comes in an aromatic gravy braised with sesame oil. Yellow wine chicken is also another good poultry dish – cooked with rice wine, the dish is appealingly sweet.
The eatery also offers the pork knuckle dish, namely the tenderly braised pork knuckle with black vinegar and lots of ginger. That delicious sweet and sour gravy isn't wasted, instead finished up till the last drop with a bowl of rice. Available on the menu is also the chicken curry.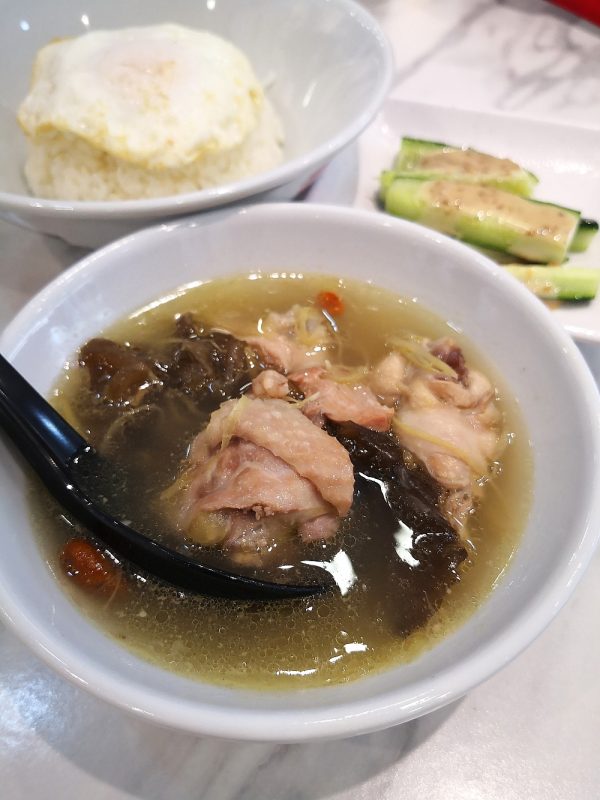 Moving on to the soups, there is a handful of nutritious choices to warm your tummy – American Ginseng, Herbs with Spare Rib, Cordyceps Militaris Fish Maw, Hawthorn Herb, and Angelica Herb. All the soups are a labour of love – with flavors developing during the long boiling time.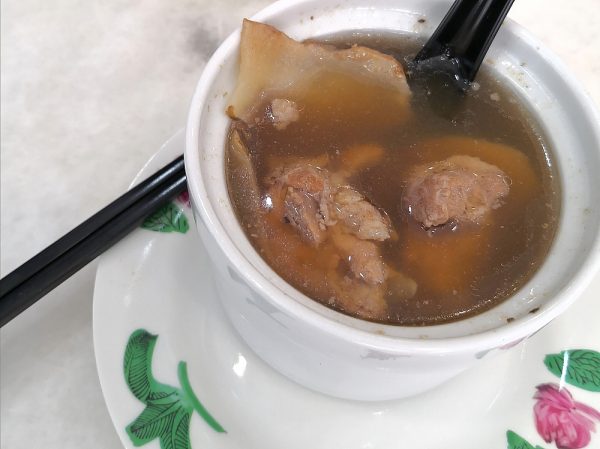 The outlet also serves a range of herbal beverages and flower tea. Herbal teas that the crowd particularly enjoy are the Lou Han Guo as well as the Chrysanthemum with wolfberries, while flower tea choices include Muchi Tea, and Baboa Tea.
Centric One (Tong Xin Yuan) 同心圆有限公司 provides late breakfast, midday meals and dinner from Monday to Saturday (except Sundays). Business hours are from 10am till 8.30pm.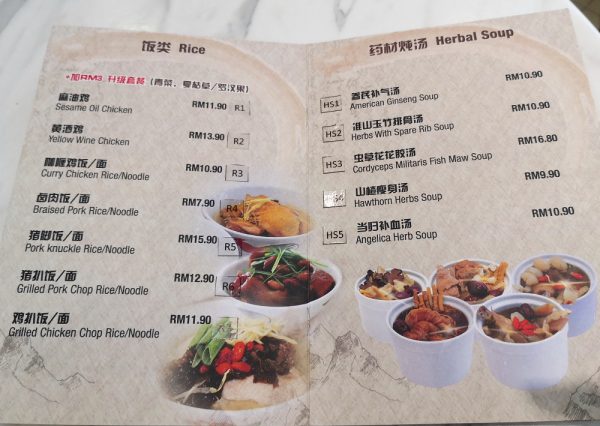 Centric One (Tong Xin Yuan) 同心圆有限公司
40 Lorong Abu Siti
Ground Floor
10400 George Town
Penang

Tel: 04 – 2170580