Rising Ramen Penang at Moulmien Rise, Pulau Tikus, Penang
Rising Ramen Penang is a 2019 reincarnation of the Japanese restaurant which was previously named Rising Ramen Tori. It's still located inside Moulmein Rise shopping complex in Pulau Tikus, with its biggest change being the menu undergoing a huge transformation.
Unlike the previous pork-free menu, diners can now visit the restaurant and enjoy a comforting bowl of ramen in Tonkotsu soup (pork-based), along with chashu (Japanese style braised pork belly). These changes are overseen by the founder and head chef of Rising Ramen Penang – Chef Shin Hatada.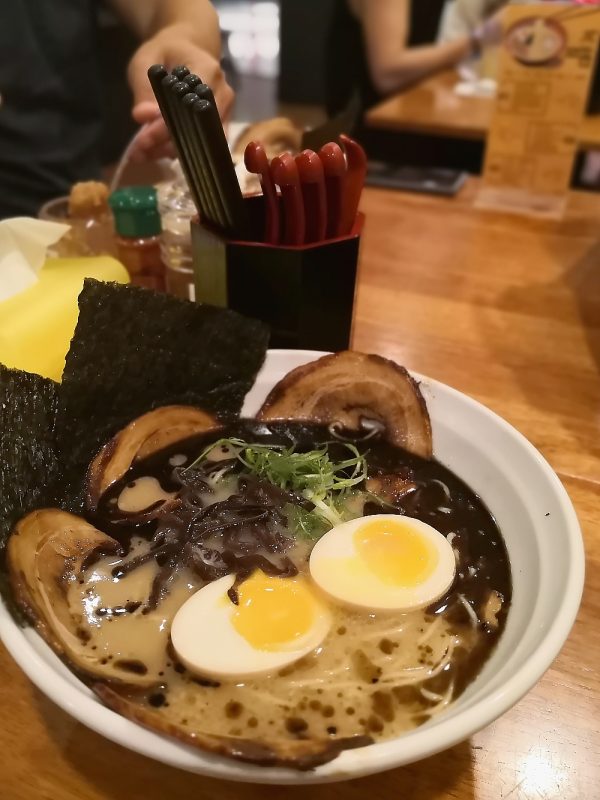 Rising Ramen Penang has a menu proclaiming ramen and donburi (rice bowl dish). As for ramen, the noodles are made fresh and nicely cooked with al dente texture. For those with a bigger appetite, ask for the Kaedama option (second helping of noodles) to enjoy with your remaining broth.
The Kuro Special Ramen is where ramen is served with chashu (braised pork belly), kikurage (wood-ear mushroom), negi (a type of leek), ajitsuke (marinated boiled egg), and black garlic oil in Tonkotsu soup. The complexity of the black garlic oil enhances the bowl of ramen with great flavor and aroma.
For a lighter version, try the Shiro Special. Priced at RM21, the hot bowl of ramen served in a light flavor soup offers the same standard toppings of the Kuro Special Ramen.
The Aka Special is a spicy choice to have. This spicy specialty comes presented in Shiro soup infused with special spicy chili paste.
Enjoy the noodles with some appetizers, which vary from gyoza to korokke (Japanese style croquette), and varieties of tori karaage. The freshly made gyoza is good for sharing and their versions include choices of boiled, deep-fried and pan-fried.
Other side dishes to nibble on include Tempura Shishamo besides Tempura Vege (eggplant, ebi, enoki mushroom and sweet potato).
There are several donburi dishes on the menu – Charsiu Tamago Don, Tori Karaage Don, Tori Nanban Don, and the Unagi Don. Rising Ramen Penang's latest promo lets dine-in customers enjoy the Charsiu Tamago Don with a bowl of clear soup and a free refillable Japanese Green Tea for only RM12 (normal price RM15.50).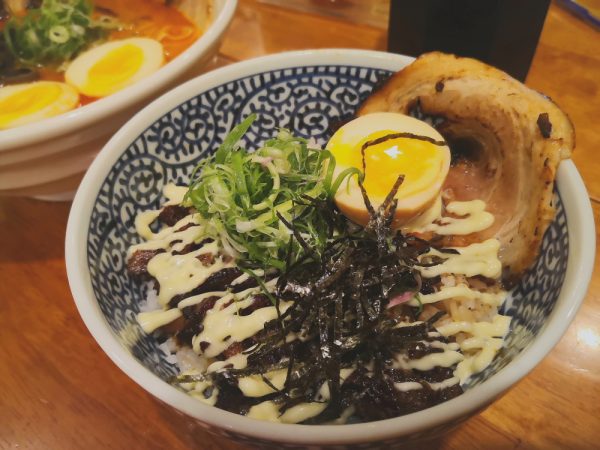 Another donburi dish is the Pork Katsu Don – deep-fried breaded pork cutlet with thin crispy coating topped with Tonkatsu sauce. Enjoy this dish with a complimentary bowl of clear soup!
With the new element of pork induced into the menu, Rising Ramen Penang bestows a wonderful ramen experience to this part of town. Business hours start from 11.30am till 3.30pm and business continues again from 4.30pm till 9.30pm. This noodle spot is closed on Tuesdays.
Rising Ramen Penang
9-1-01(Unit 2) Moulmein Rise
Jalan Moulmein
Pulau Tikus
10350 George Town
Penang
Mobile: 018-3804862