Norm Micro Roastery & Cafe at Gat Lebuh Gereja, Penang
Norm Micro Roastery & Cafe at Gat Lebuh Gereja is a recent addition to Penang's cafe scene. Housed in a refurbished warehouse, the decor is minimalist industrial chic, with high ceiling and exposed concrete walls.
The air-conditioned concrete space with concrete bench seating has its environment softened by plants and the warmth of subdued lighting.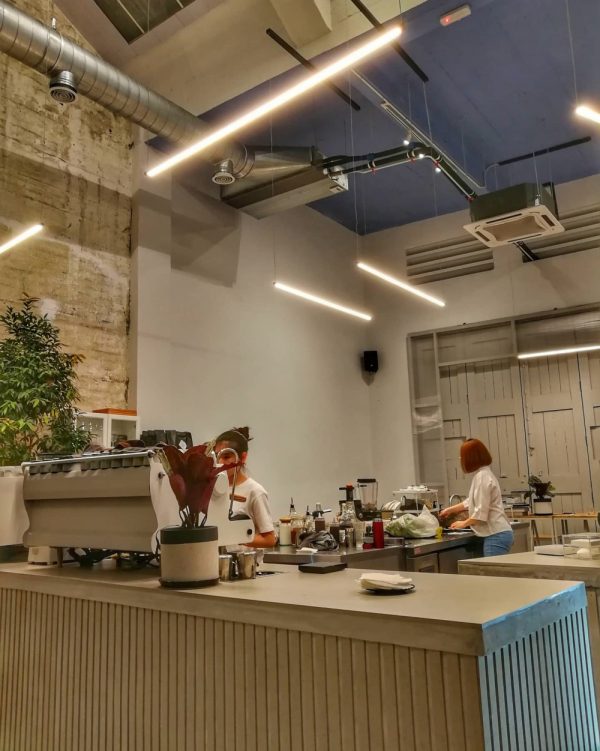 To find Norm Micro Roastery & Cafe, head down Gat Lebuh Gereja off Weld Quay. The coffee roaster and cafe without a signage is located opposite to Prestige Hotel. Push open the architecturally interesting pivot door and you are in!
Norm Micro Roastery & Cafe has a short menu of your usual cafe fare. For those looking to get some food, there are just a handful of light bites and snacks. If you're after an indulgent sweet treat, be sure to try the tiramisu. The cafe serves up one of the richest, tiramisu in town. The sinfully coffee-ish cake with a nice alcoholic kick is addictively satisfying and sell out fast.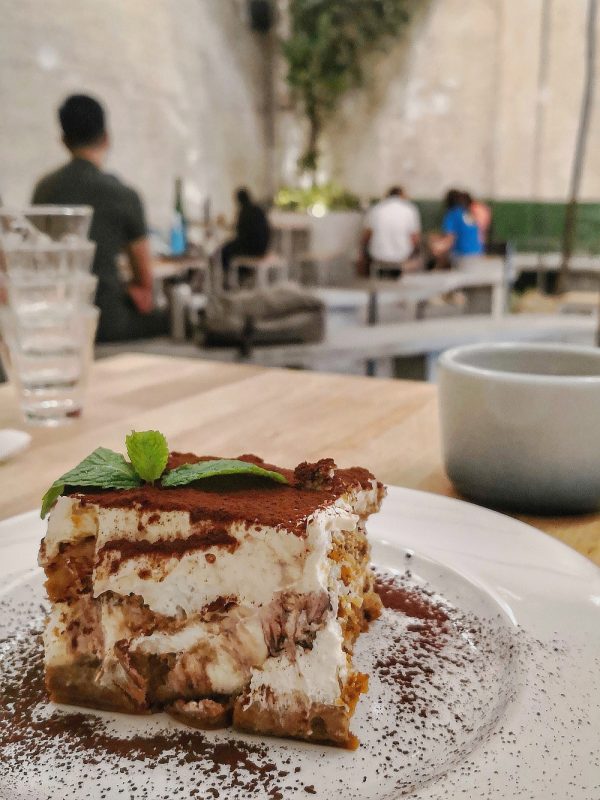 The cafe offers coffee amongst a menu of tea and chocolate drinks. For coffee drinks, there is a short menu of espresso-based beverages and hand-brewed drinks on specialty beans. We had an Americano, latte as well as a cup of mocha with a gorgeous tulip top finish. The coffees with hint of acidity were rewarding while on the other hand, the mocha was slightly lacking in taste and flavor.
Norm Micro Roastery & Cafe is definitely not the kind of place you'd stay long with its concrete bench seating. Its location, however, works well for a quick pitstop before lunch or teatime especially for workers in the nearby business districts.
Business hours are from 9am till 11pm daily.
Norm Micro Roastery & Cafe
13 Gat Lebuh Gereja
10300 George Town
Malaysia
Tel: 016 – 4436424