Newday Porridge 新園清香粥 at Lorong Selamat, Penang
For those who have eaten at Newday Porridge 新園清香粥 on Lorong Selamat in Penang, you will remember it for a long time. The eatery which has been around for decades is a place where you can have Teochew porridge, and rice with 'chu char' (煮炒) dishes.
The menu showcases an extensive variety of cooked dishes and some favorites of chu char dishes for every palate. You just have to queue up and put in your order. Do expect a long line during peak dinner times.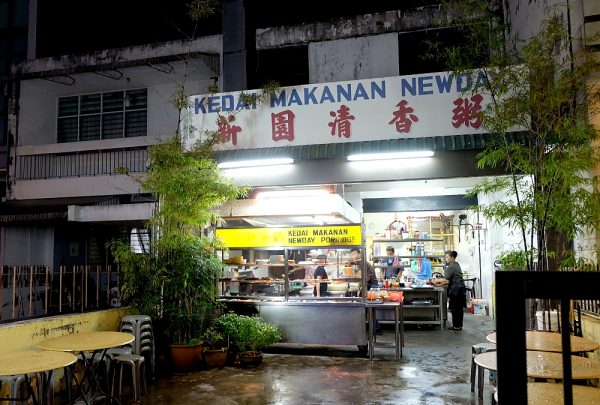 Opt to pair the dishes with a bowl of porridge boiled down with sweet potato to a thick consistency. For something a little more unusual, try the signature 'or bak' (pork cooked in dark sauce). Coated with sticky dark black sauce, the hard texture meat with sweetness is hardly served elsewhere. If you can get pass its appearance, make sure you try this dish.
Follow this up with other dishes like 'chai por nui' (fried egg with dried radish), pickled vegetable with pork 梅菜扣肉, salted egg, and black bean fish. Or else, try the small la la prepared with good dashes of soy sauce, garlic, and cilli.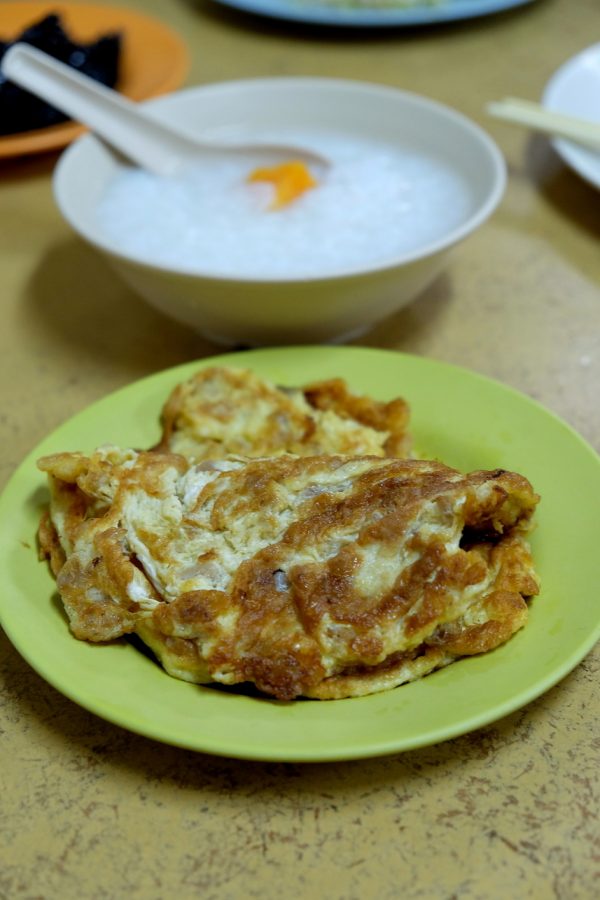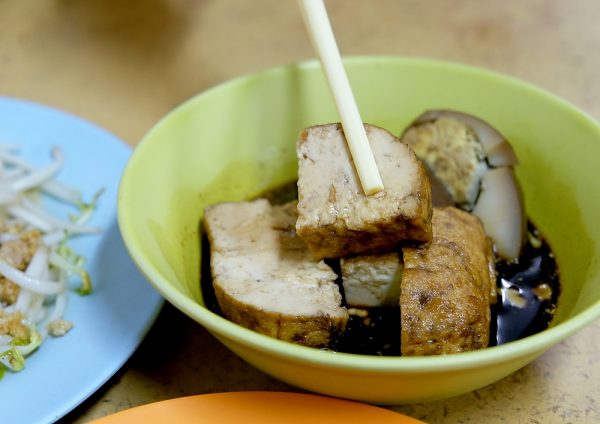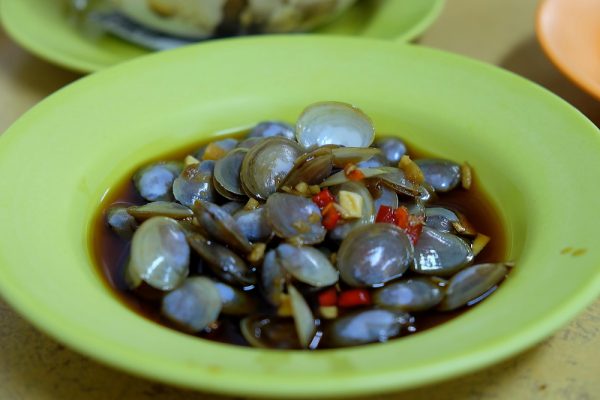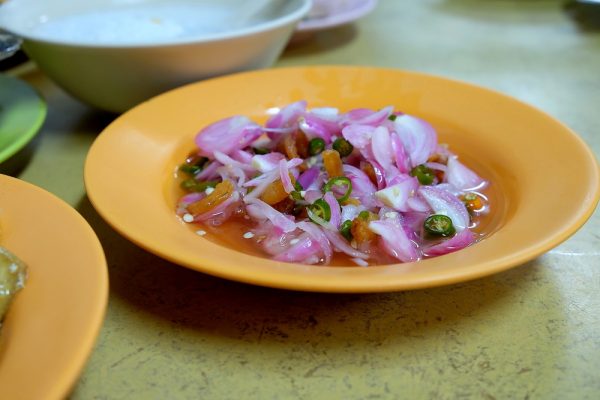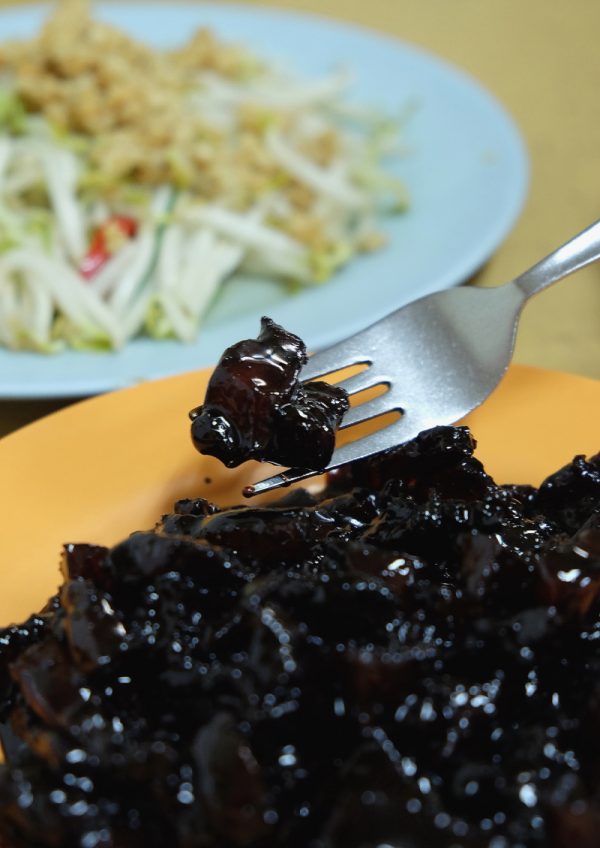 Newday's on-the-spot-chu char dishes include a spread of soup, stir-fries, steam and deep-fried dishes. Among the popular choices is the deep-fried black pomfret, and fried bean sprout with salted fish.
As for the deep-fried black pomfret, it is simple with strips of ginger and soy sauce giving the dish a full flavor.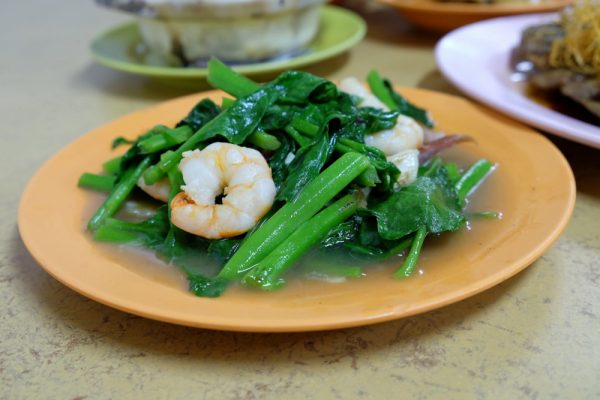 Beyond its air-conditioned indoor seating, the shop also has additional outdoor seating too. Open only for dinner from 5.30pm till 11pm, the outlet with its closing day on Thursday is an ideal place for a meal of Chinese cuisine paired with porridge and rice.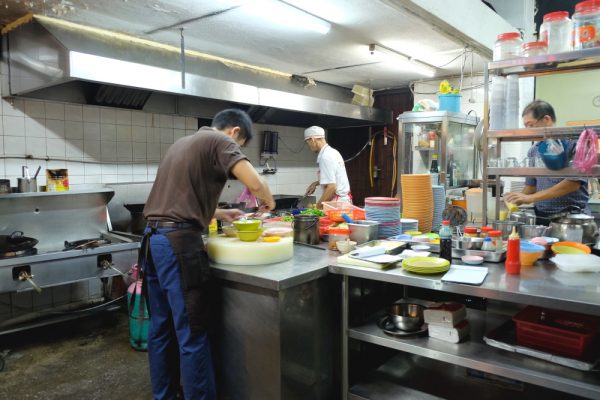 Kedai Makanan Newday 新園清香粥
19 Lorong Selamat
10400 Georgetown
Penang