Shangri-La's Rasa Sayang Resort & Spa, Penang Welcomes RAMADAN TAKEAWAY Promotion
With 2020 being an exceptional year health-wise, Shangri-La's Rasa Sayang Resort & Spa, Penang welcomes the festive RAMADAN with a "Ramadan Takeaway" Promotion.
The resort has come up with Buka Puasa Ramadan Takeaway sets available for delivery and take-away during the fasting month. Indulge in three "stayhome" set menus ranging from RM100 to RM350.
The Set B for 4 to 5 person seems to be the right set for my family. Priced at RM200, the set with a kampung fare spread pungent with spices comes in mindful packaging. Disposable cutleries are provided too.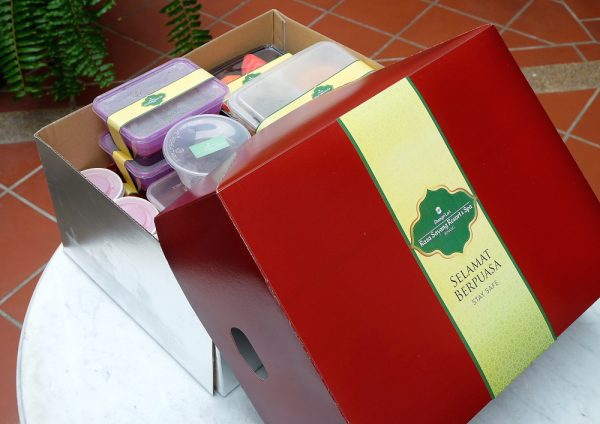 The meal includes a combination of ayam panggang percik, daging masak madu berempah, and kari ikan bendi. The midly spicy dishes are served with fragrant nasi tomato along with crispy papadum (cracker). For dessert, there is the local sweet snack of Malay kuih muih besides fresh fruits, and cool air sirap. And not forgetting the essential buah kurma madu (sweet dates).
Orders must be placed between 10am and 6pm daily by emailing eewah.hoe@shangri-la.com or contacting 019-4090460. The kitchen requires 24 hours advance booking.
The pick up point is at the Garden Wing Lobby or have they delivered to your doorstep without charge within the area of Batu Feringgi, Tanjung Bungah, and Teluk Bahang only.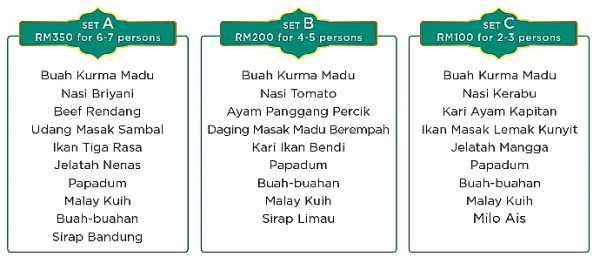 Shangri-La's Rasa Sayang Resort & Spa
Batu Feringgi Beach
11100 Penang
Tel: 04 8888788