Tangshan Cuisine 唐山美食 at Lorong Selamat, George Town, Penang
Tangshan Cuisine 唐山美食 at Lorong Selamat in George Town, Penang is one of the places that Penangites can go for a traditional China feast. Opening its doors in the final quarter of 2017, the restaurant occupying two heritage shophouses has a huge red signboard adorning its entrance. With two private dining rooms on the upper floor, the restaurant is large enough to accommodate 130 pax.
The menu focuses on fresh seafood, meat, and vegetables, prepared in traditional styles while incorporating imported sauces and flavored wines in the taste profile.
There is the a la carte menu besides dining packages which enable guests to taste a compilation of their Chinese dishes. For those who seek individual portions during lunch, there is a personal meal too, with a bowl of rice accompanied by either a meat, chicken or fish dish.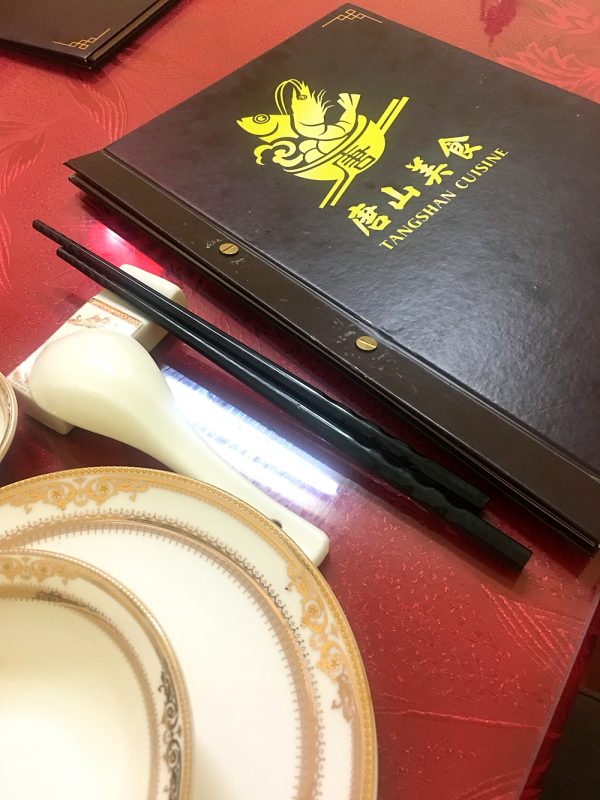 We had a plate of pickled black fungus 凉拌木耳 (RM3) to start. The appetizer with a little crunch and spiciness was good enough to please. Then, it's for the first main dish, a soup. A large bowl of hot bubbling pig stomach chicken soup arrives on the table. With long boiling time, the soup with large pieces of chicken and pig stomach does wonders for the soul.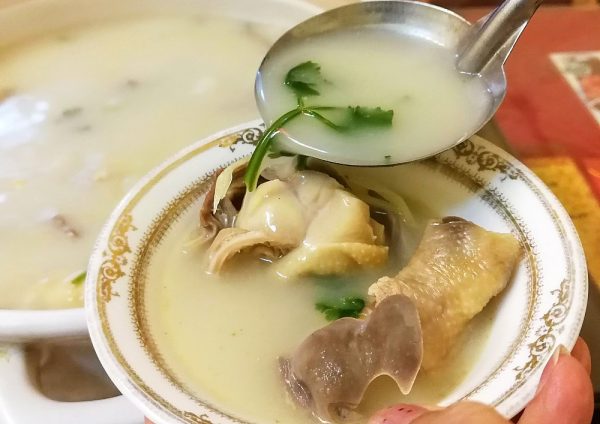 Another popular choice is the sour fish soup 柠檬酸汤鱼, an iconic dish of the restaurant. Prepared with a combination of dried red chilies, numbing Sichuan peppercorns, and garlic, the dish is sourishly spicy and fragrant. Slices of lemon are added to enhance the flavor.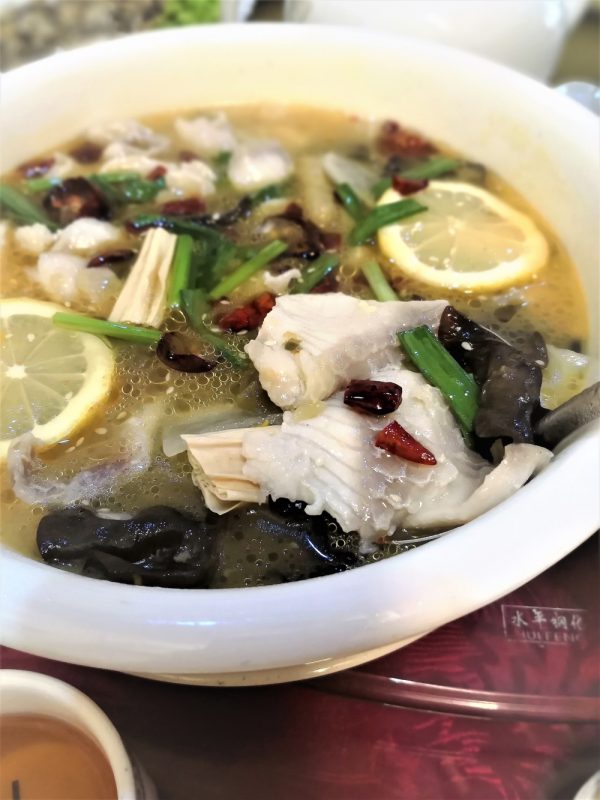 Then there is the dry-pot chicken dish 千锅鸡 that combines red and green chilies, peppercorns, black wood ear fungus, onions, ginger, and spices. With a myriad of deep flavors and spice burn, the savoriness of this dish is best enjoyed with white rice.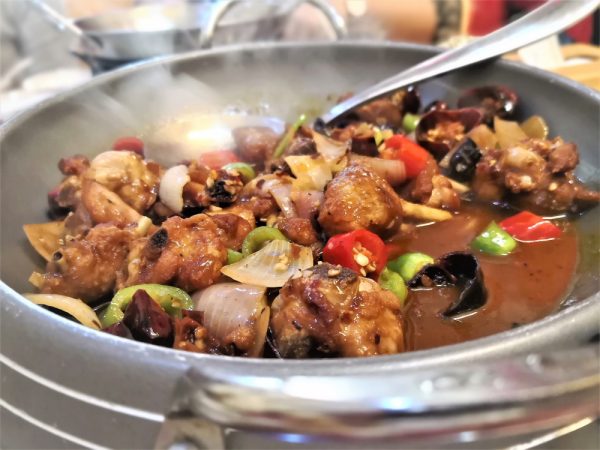 Our second poultry dish was deep-fried chicken. Kept super simple with a hint of fragrant herbs and spice mix, the dish is fine but not very exciting.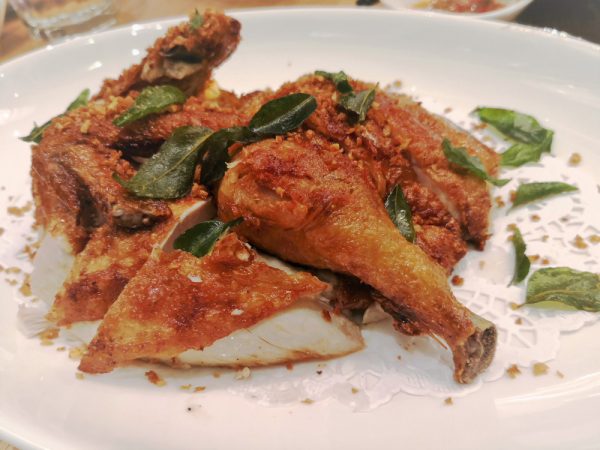 For lighter dishes to complement the meal, we recommend fried omelet with seaweed as well as the stir-fried cabbage with meat kept hot on a burner.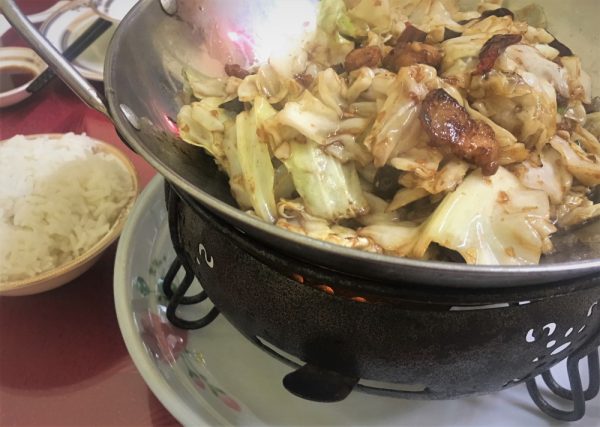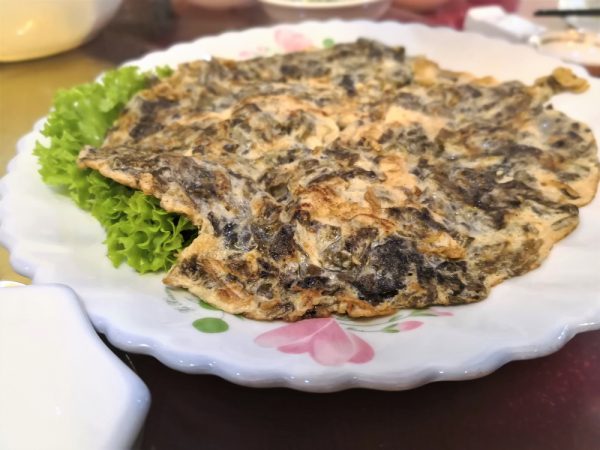 A classic dish to end the meal is the crystallized yam sticks 糖拔丝芋头, served with a bowl of ice water. The yam sticks come with a sugar coating. Dip the yam stick into the accompanying ice water until its sugar coating forms a crunchy crust. We can't get enough of these crunchy sticks with creamy fluffiness and a coating of light sweetness.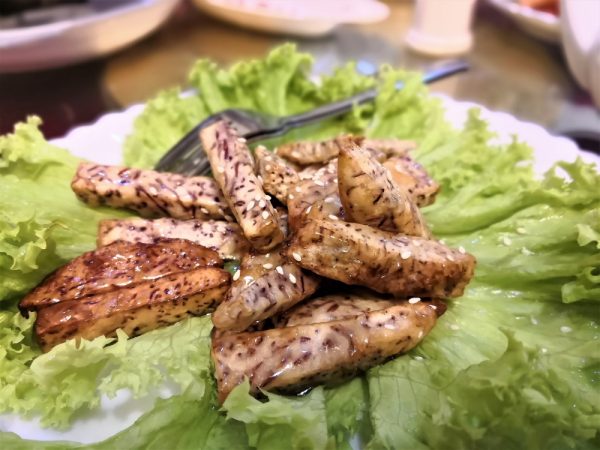 With its reasonable portion and pricing, there's no doubt Tangshan Cuisine's will bring crowds to its outlet. This restaurant will serve diners daily from 11am till 3pm and 5pm till 11pm.
Tangshan Cuisine 唐山美食
120 & 122 Lorong Selamat
10400 Georgetown
Penang
Tel: 04 – 2275585