Caffeine Chemistry Coffee at Nagore Road, Penang
Caffeine Chemistry Coffee is a popular cafe among coffee aficionados who savor their coffee along with waffles topped with homemade gelato and ice cream. The cafe fitting nicely on Nagore Road in Penang offers a peaceful air-conditioned space to idle away and chatting with friends. After our first visit, it didn't take us long before we returned.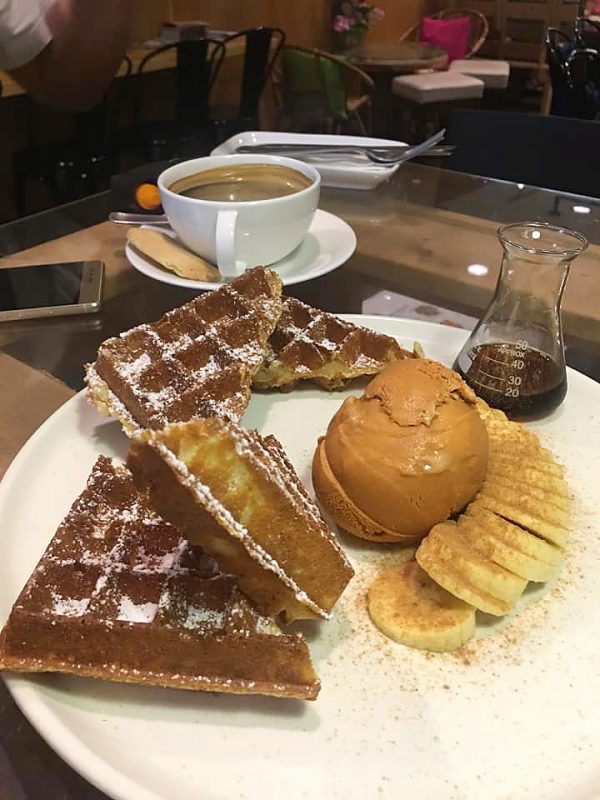 For those who need a caffeine fix, go for a cup of coffee made from Catunambu, a premium coffee bean from Spain. Drink options include a line-up of hot and cold choices such as caffe latte, cappuccino, piccolo latte, espresso macchiato, and Americano.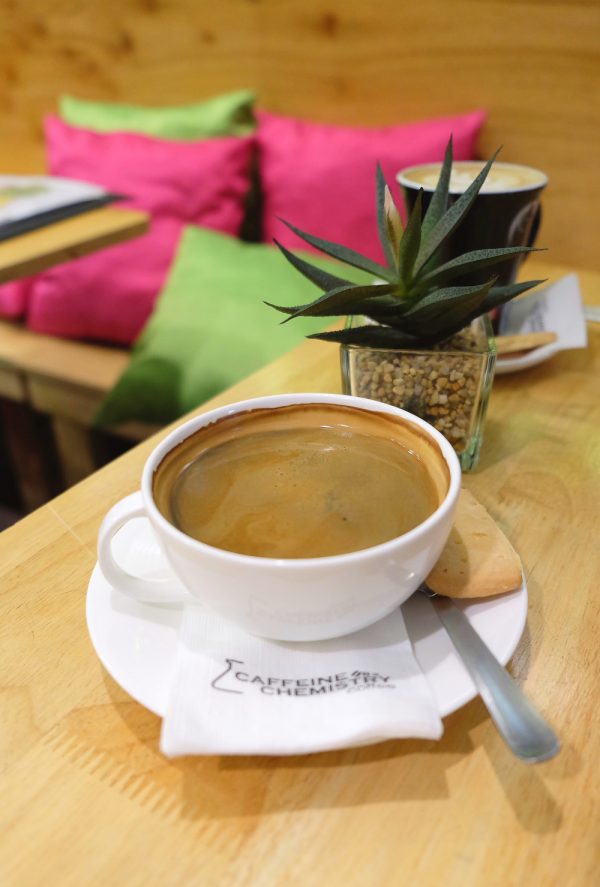 There is, of course, the ice blended. If you want to soothe yourself with the icy cold drink, the menu has ice blended in fruit base and even diary base. The icy blend of lemon & mint and the orange & honey are awesome combinations.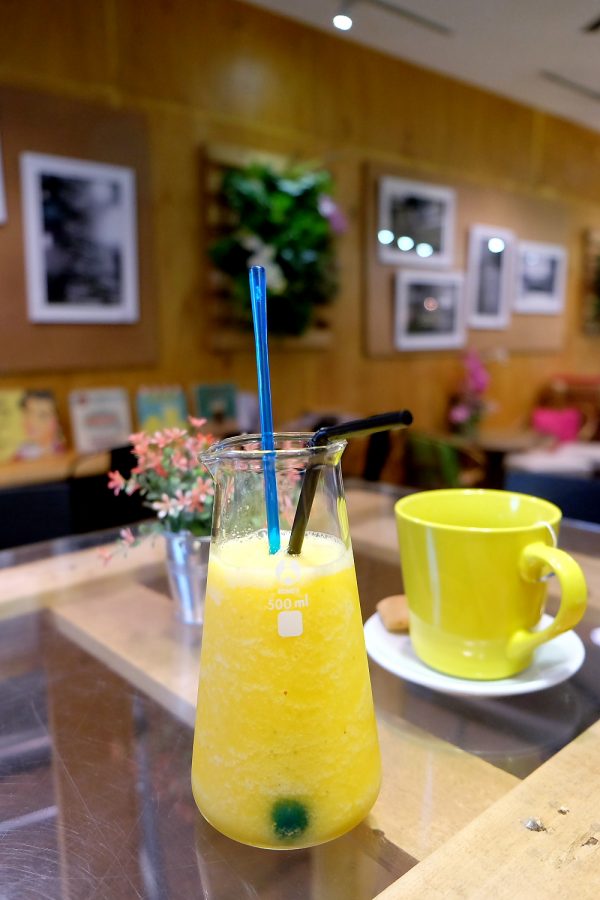 Caffeine Chemistry Coffee makes the best of waffles. A basic set of regular waffle comes with one scoop of ice cream, sauce, and banana at RM15. You can tweak the set to suit your preferences with the choice of waffle flavor (regular, green tea, chocolate or coffee). The waffle with crispy edges gives way to a warm fluffy interior.
As for the flavor of ice cream, the kitchen churns up three types – coconut, besides the classic vanilla, and chocolate. The creamy thick coconut ice cream is absolutely their most popular choice.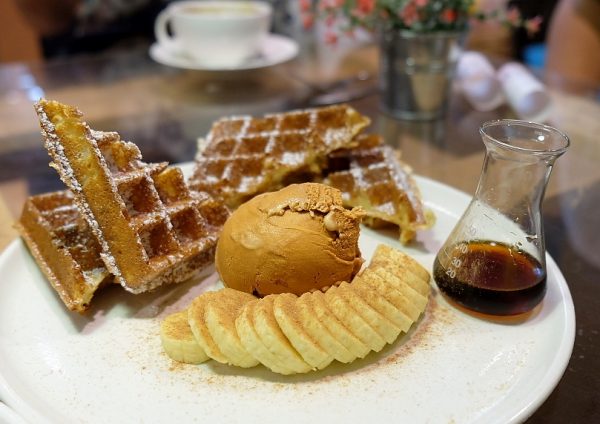 You may opt to upgrade the ice cream with a scoop of velvety gelato. Select your favorite non-alcohol gelato that comes in flavors such as salted caramel, Thai tea, strawberry, or green tea.
Alcohol lovers will be pleased with the selection of alcohol gelato offerings. Some will choose flavours like rum & raisins, chocolate whiskey, tiramisu, or coffee vodka, while others might favor the creamy malt & mild bitter Guinness stout gelato.
Besides waffles, their cakes are other items to try. Add a little zest to the cakes by adding on some sweet ice cream and gelato.
Diners can also console themselves with an array of other pastry and savory delights but for me, I keep my order simple with its coffee, waffles, ice cream, gelato, and desserts.
Caffeine Chemistry Coffee
27 Nagore Square
Jalan Nagor
10050 George Town
Penang
Tel: 04-2266518
Business Hours: 10am – 6pm (during MCO)

Close on Wednesday