Tea Hall 堂茶茶艺馆 at Abu Siti Lane, George Town, Penang
Holding down the fort of Chinese tea-centric eateries since the 2000s, the Tea Hall 堂茶茶艺馆 brews top cups alongside various dishes from light bites to round table meals.
Being strategically placed in George Town, this Tea Hall is a 10-minute walk from Miodis Cafe and Centric One (Tong Xin Yuan). I've been visiting this place regularly over the years, and it is sort of a hidden oasis of sorts. The frontage doesn't exactly scream out to catch customer's eyes, rather it is just an unassuming facade that could easily be mistaken for an office.
Step inside and you'll be greeting with ceiling-high cupboards displaying rows of teapots and tea leaves. It maintains a minimalist decor and being a regular myself, I've always chosen the seat nearest to the counter as there is a lovely air-conditioned breeze coupled with the TV broadcasting some Asian programs.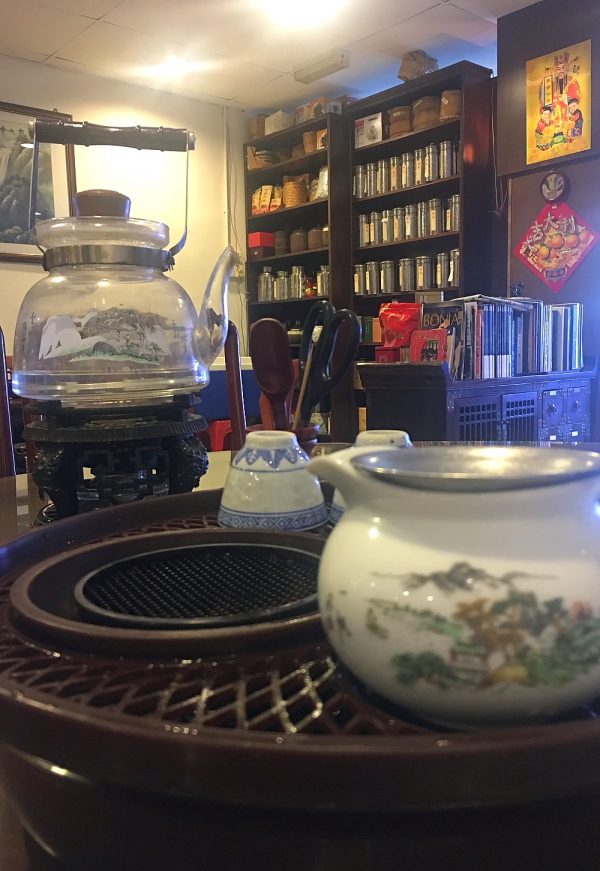 Choosing the tea to go with the meal depends on personal taste. There is varieties of black and green tea offering hint of bitterness, fruity, floral taste, and rich, earthy taste. Familiar choices include oolong tea, green tea, jasmine tea, and pu-erh tea.
The food menu at the Tea Hall is extensive with freshly made meat, poultry, and vegetable dishes. Notable mentions include ang chew chicken with black fungus, black bean pork ribs, lemongrass chicken, fried egg with bitter gourd, and cabbage with chili.
For a slightly lighter meal-wise, the Tea Hall definitely has something to offer. Order the piping hot bowl of spinach soup with minced meat and egg or the bitter gourd soup. Both are simple, providing a taste of home.
The outlet has its own take on savory light bites as well. Recommended are specialties like Yong Tau Foo, Cabbage Roll, and deep-fried Fritters. The cabbage roll with a filling of stir-fried bangkuang and carrot is great either as a side dish or even a replacement for rice! As for the fritters, there are two variations, either with prawns or without.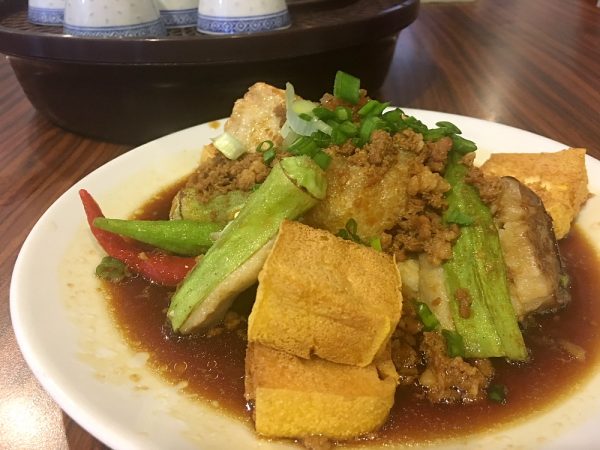 If you need a noodle moment, there are choices like Sang Mee, Chicken & Chinese Black Mushroom Noodles, and Char Koay Teow. Besides, the restaurant also serves guests with locally sourced noodle choices like Super's Hokkien Mee and Feng Yi's Prosperous Noodle (Lam Mee). This locally sourced food appeals to many guests who want to enjoy hawker food conveniently in a comfortable air-conditioned environment.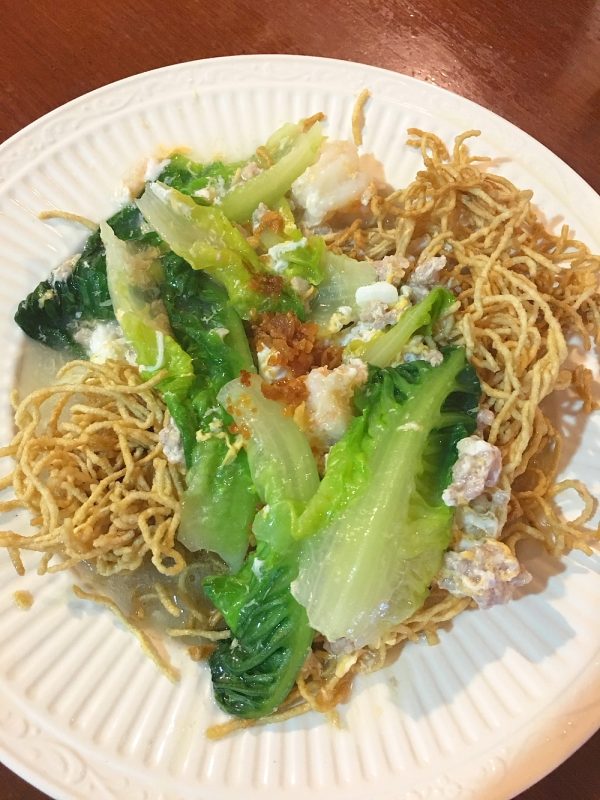 Agar-agar is a common after-meal treat in most tea houses and Tea Hall features the dessert prepared with Chinese tea.
Business hours for this cozy tea house is from 8.30am till 9pm daily, with exceptions for major public holidays.
Tea Hall 堂茶茶艺馆
8 Lorong Abu Siti
10400 Georgetown, Penang
Tel: 04 – 2284177