Frandy Beach Bar at Batu Ferringhi, Penang
There are quite a number of cafes and bars along the beach in Batu Feringghi, Penang and they can make for a rather relaxing and enjoyable visit, akin to a mini getaway from the bustling urban areas.
Frandy Beach Bar is a hidden gem of a place, popular among tourists and locals. The drinking and dining place with the vantage point of the Lover's Isle not only sets the tone for a nice sunset but also a convenient place to enjoy leisurely beach activities.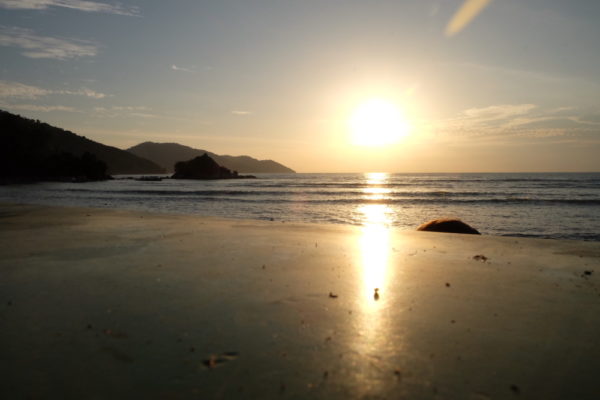 Just take a step out of the place and you will find yourself on the sandy beach. You can take a sunset picture of yourself while taking a quiet stroll and perhaps venture out on activities like horse ride and fishing.
At Frandy Beach Bar, its open layout creates a relaxing atmosphere. Bar seating is available both inside and outside on the beach. If the weather is optimally sunny, it is best to grab a table outside.
The casual ala carte menu has something for everyone, with plenty of friendly priced dishes from East and West.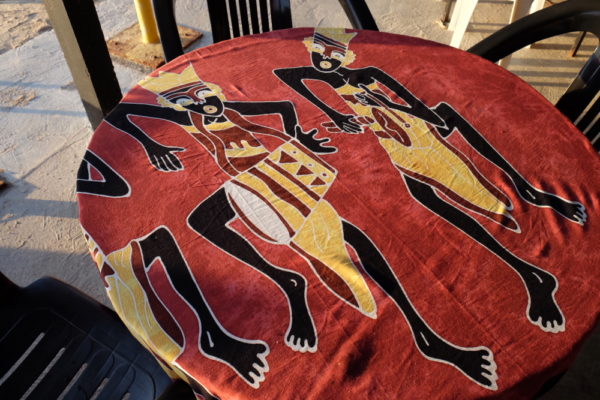 A group of us opted for several Malaysian specialties and Western dishes such as chicken parmigiana, lamb chop, nachos, calamari rings, and salad. The Malaysian dishes are clusters of savory bites and mains with options including satay, pandan leaf chicken, spring roll, and fried rice.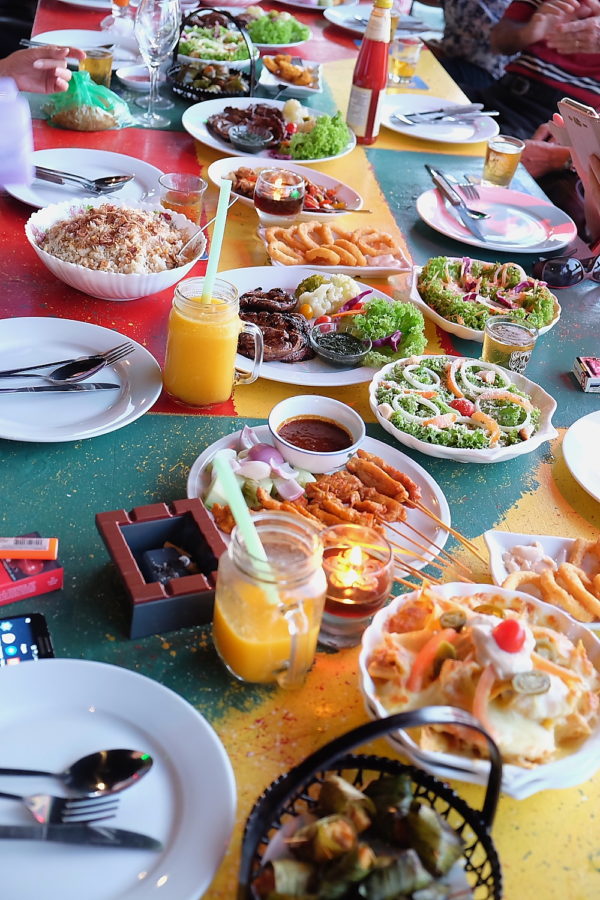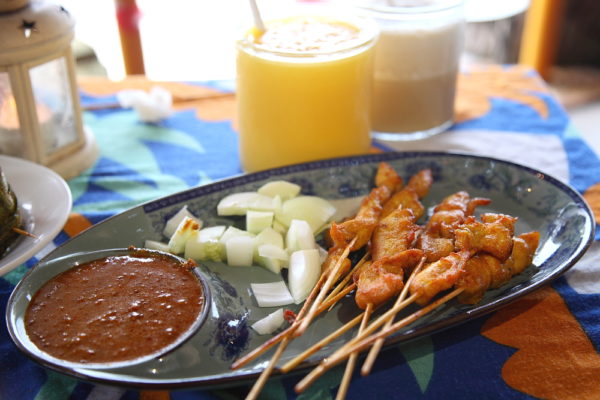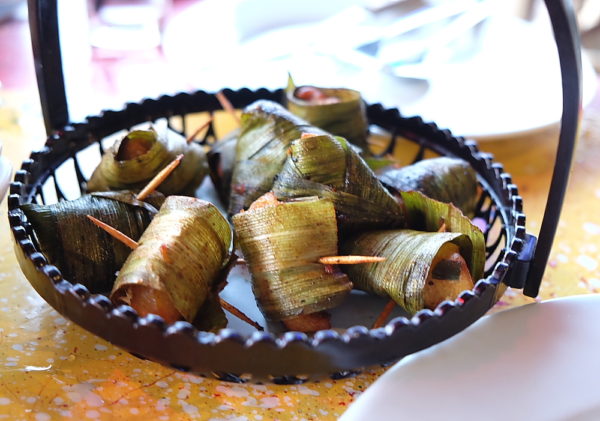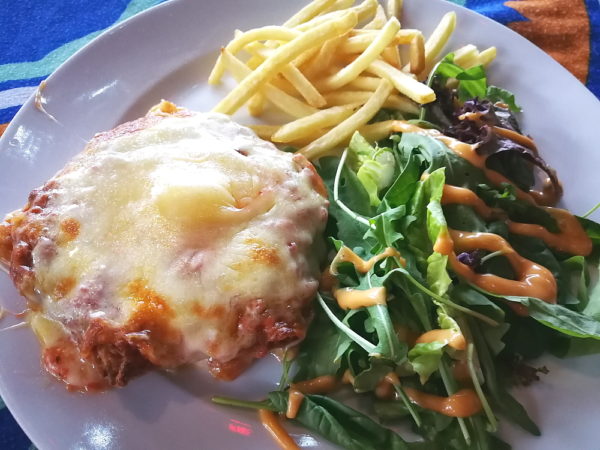 As for beverages, the menu has a selection of beers, wine, cocktails, mocktails, and fresh juices. We complemented the meal with glasses of wine and fresh fruit juices. All in all, this place is an ideal getaway place for a lovely feast among friends complemented by the sea breeze and calming seaviews.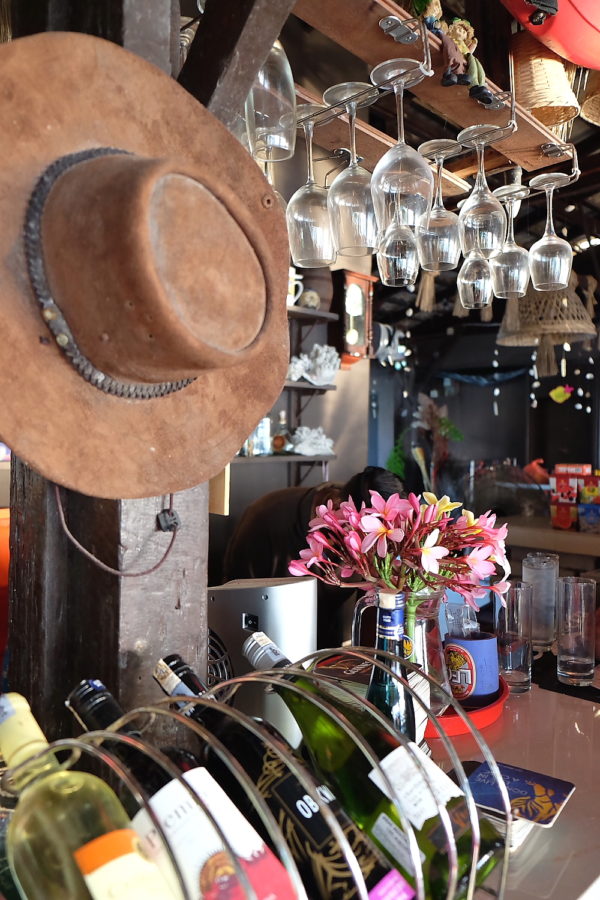 To get to Frandy Beach Bar, take the right bath just after the Bayview Beach Resort. This hangout place serves food and drinks daily from 10am till 10pm and offers parking at RM2 per car.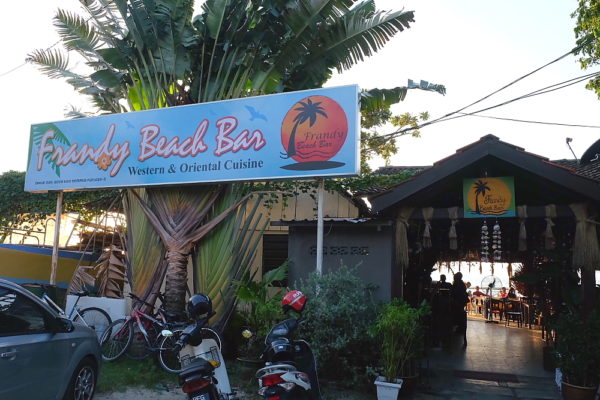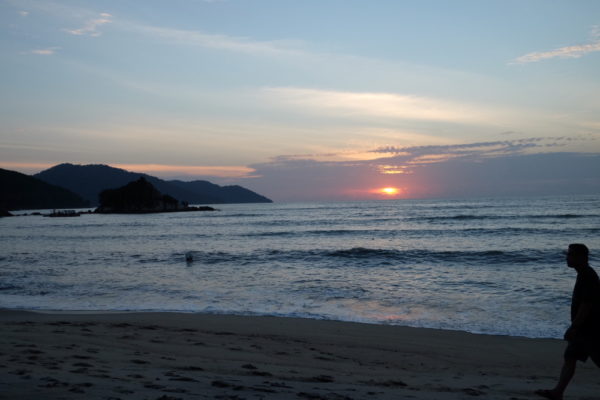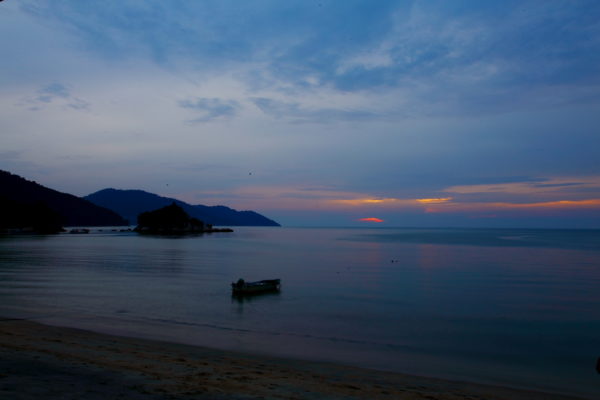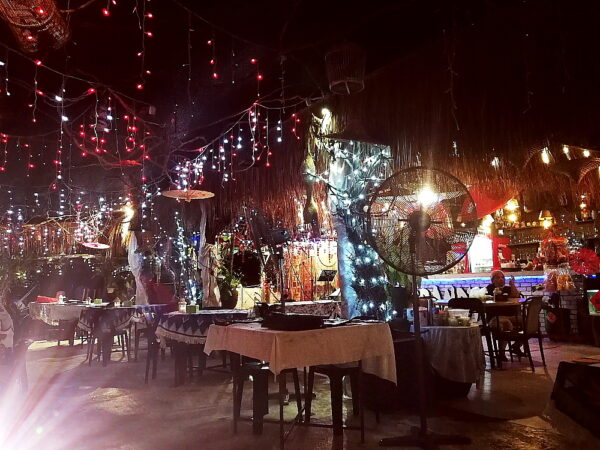 Frandy Beach Bar
363 Gerai Kilat
Batu Ferringhi
Pulau Pinang
Tel: 016 – 4987885