The Lighthouse Cafe at Penang Road, Penang
The Lighthouse Cafe located inside a pre-war building at the gate of St Francis Xavier Church's compound in Penang Road is said to be a popular place for pies. The simple designed cafe affiliated with The Lighthouse, a Community Service Centre, has its menu listed with Oriental and Western food.
For a meal, diners may opt for noodles, Chinese stir-fry, and rice topped with dishes besides favorites like pies, chicken chop and pizzas. Everything is available to every budget, with reasonable prices.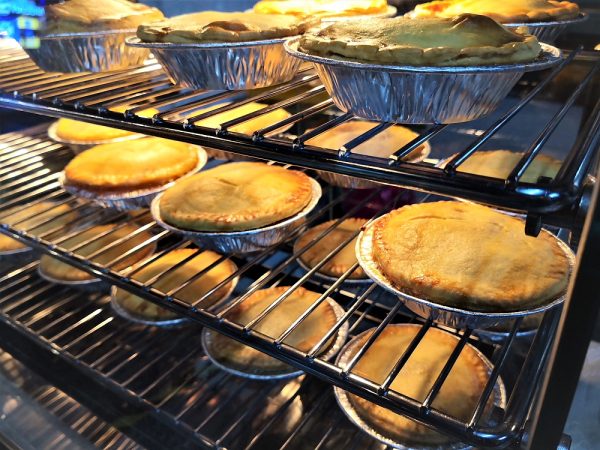 The homemade pies are the main event. Made fresh daily by the Lighthouse Bakery, the chicken pies come with savory filling of curry or mushroom, while the gourmet pies are filled with colonial pork or salmon parmesan.
Although the crust looked a little pale, the savory pies are greatly enjoyed by the young and elderly. The colonial pork pie and the curry chicken pie with a little bit of spicy heat are popular choices.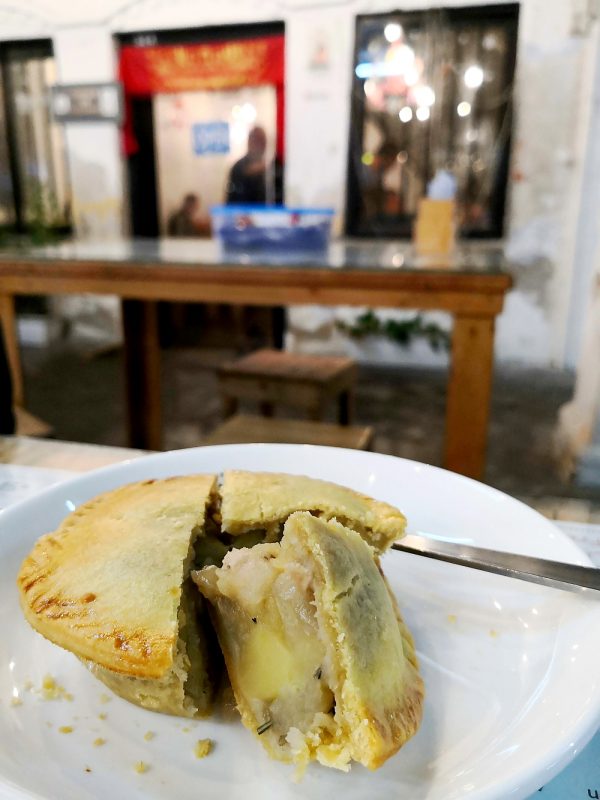 For those who enjoy fried noodle dishes, there are some comforting and familiar choices for under RM8. The egg gravy-drenched Char Hor Fun, and the Hailam Char with yellow noodles, shrimps, pork slices, fried pork lard, and vegetables have been my favorite. Portions are fairly generous for the price, and the flavor has been consistent over time.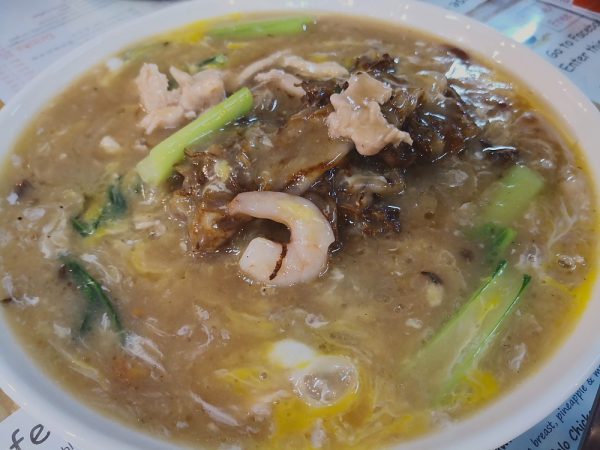 Elsewhere on the menu, there are the Western dishes. A plate of Chicken Chop comes with deep-fried chicken along with slices of tomatoes, salad, and a generous serving of French fries. The dish was pleasing but not enough to rave about.
At The Lighthouse Cafe, every main dish that you ordered comes with unlimited refills of salad and ice cream (buffet style). However, due to the ongoing CMCO, they no longer preserve the option. This change will have diners remain seated and served with the food instead.
The outlet is open everyday except Tuesday from 11am till 2.30pm and from 5.30pm till 9pm.
The Lighthouse Cafe
52A Penang Road
10000 Georgetown
Penang
Tel: 011-5245890
.