Halab Penang Restaurant @ Chulia Street, George Town, Penang
Should you feel like having a mishmash of Middle Eastern dishes in the heart of George Town, Penang, head over to Halab Penang Restaurant. Tucked in a white colonial bungalow along the bustling Chulia Street, the restaurant offers both indoor and outdoor dining experience.
It is great seeing this great old building being given a new look and thriving again. It's a huge space and one can be charmed by the furnishings of the restaurant with its deco and seats in a myriad of colors.
There is a lot to enjoy about the flavors of Middle Eastern at Halab Penang Restaurant. The mouth-watering menu is greatly diverse, featuring staples like Hummus, Baba Ghanoush, and Shawarma, as well as grilled meat.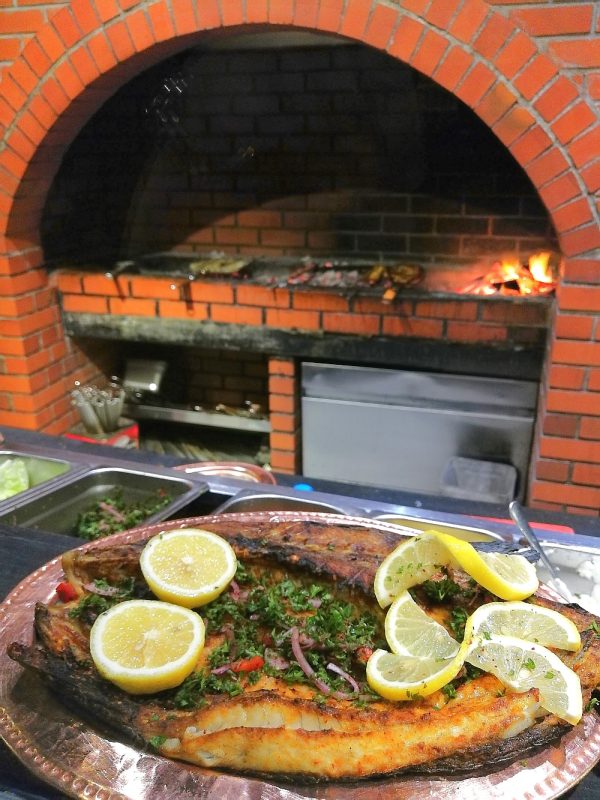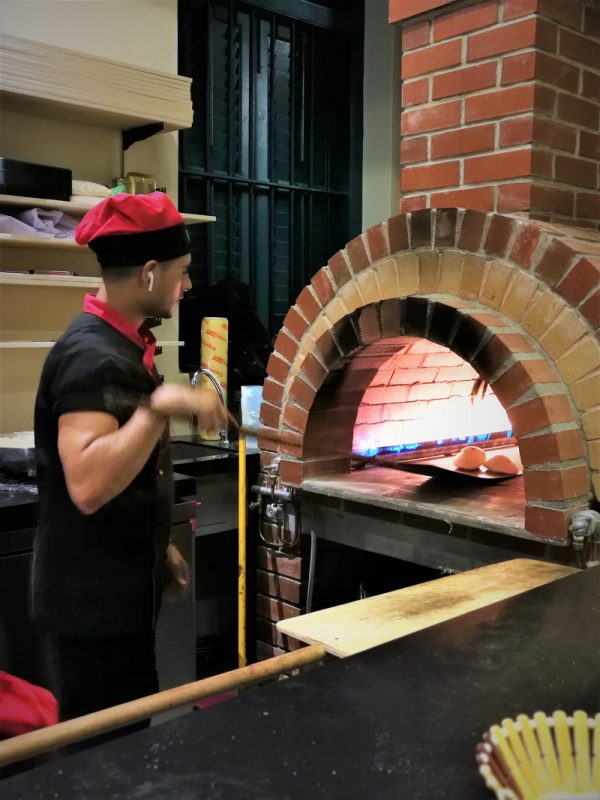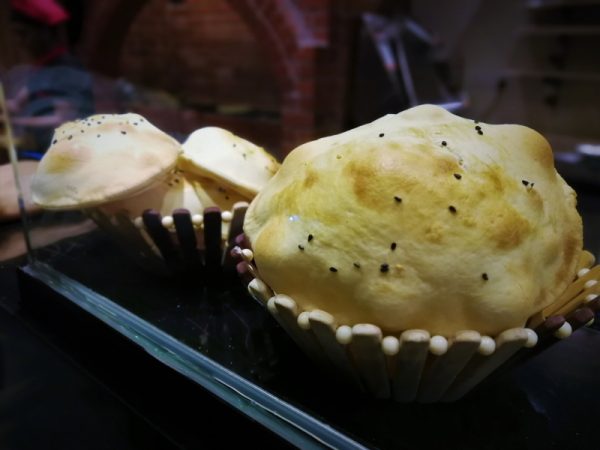 Our many visits allowed us to feast on a bit of everything on the menu. The Mixed Appetizer A is a popular dish where it is best for sharing. The dish is styled with a creamy and nutty combination of moutabal, muhammarah, baba ghanoush, and grape leaves.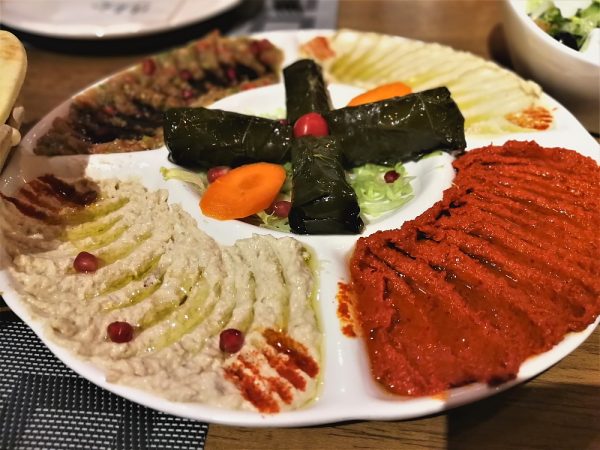 In addition to the appetizer, we had our table laid with a number of main courses – seafood and meat. As for choices, there is Lamb Mandi, Lima Beans besides Salad, Shawarma, and Mixed Grill (variety of meat and seafood). The mixed grill is best eaten with a dose of garlic sauce.
The Lima Beans is a flavorful stew dish of lamb with beans in creamy tomato sauce. The chunks of tender lamb with notes of herbs are complemented by a big plate of fragrant white rice and a salad of tomato, lemon, and gherkins. A spoon of the sauce with the rice is just heavenly.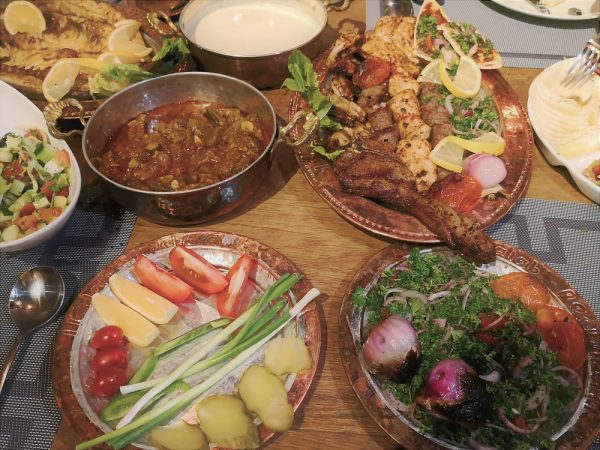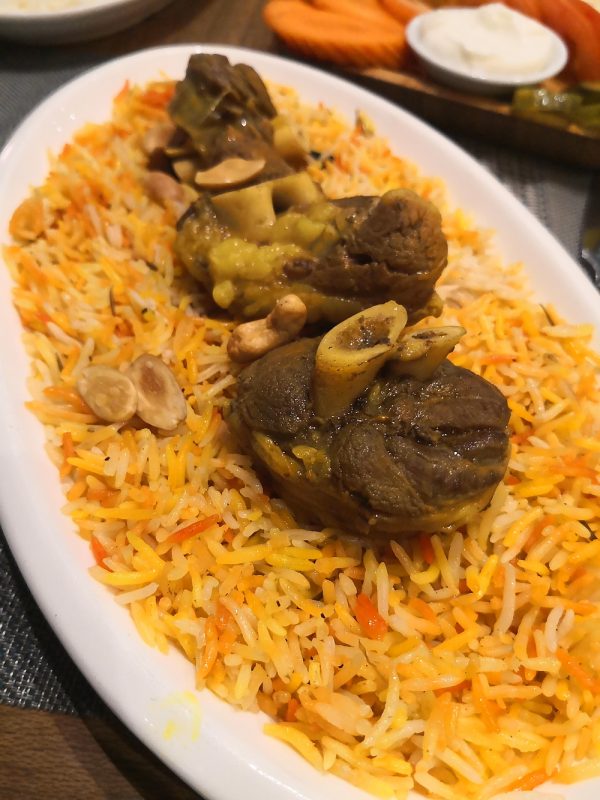 From the shawarma, we ordered the dish of Arabic Shawarma with slices of meat rolled in a warm flatbread. Cut into pieces, the dish comes with a serving of French fries and garlic sauce along with fresh tomato, carrots, and gherkins.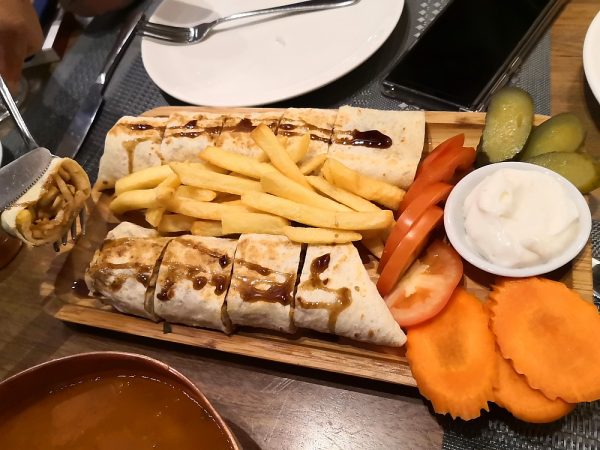 For those who like a cup of hot coffee to complement your meal, the restaurant offers a range of selections to choose from. We sipped on the Arabic Coffee and Turkish Coffee with a selection of desserts from the counter.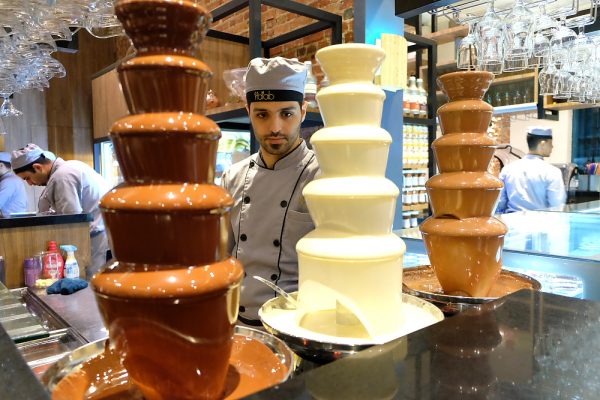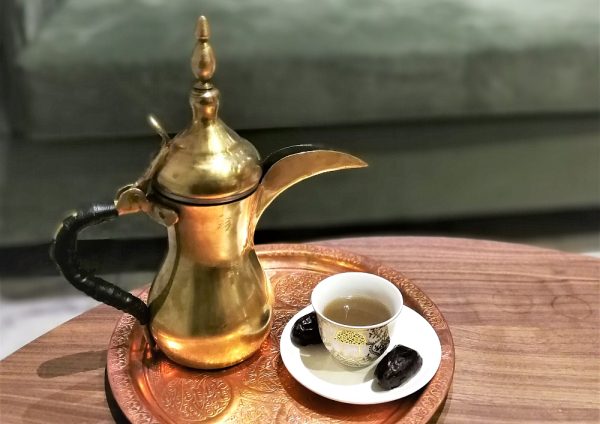 With long daily business hours from 10.30am till 11pm, Halab Penang Restaurant is a pleasant space to dine-in. The crowds are big and a long line is usually formed during dinner time. It is perhaps best to occupy a table indoor as sitting out in the al-fresco area can be a bit noisy with the bustling Chulia Street traffic.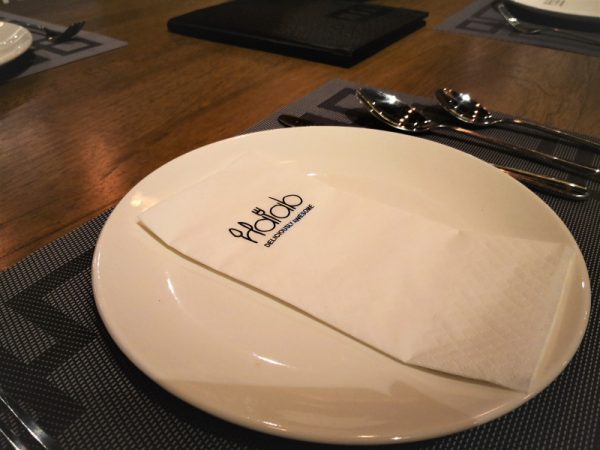 Halab Penang Restaurant
381 Jalan Chulia
10200 Georgetown
Penang
Tel: 04 – 2519550