L Kitchen at Campbell Street, George Town, Penang
Nestled along the bustling Campbell Street in George Town,Penang, L Kitchen 李月香 is one nice location for a simple Chinese meal. This corner shop Chinese restaurant rolls out a lengthy menu that lists porridge, noodles and rice dishes among its favorites.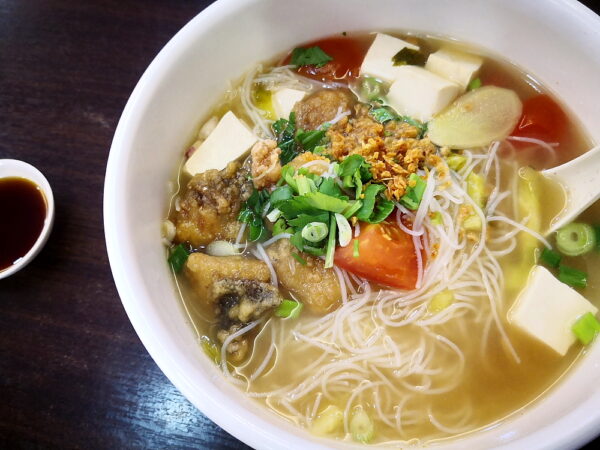 If you're leaning towards noodles at L Kitchen, you could perhaps get around the fried noodles and noodle soup. For the noodle soup, one had to ponder on what soup based to choose – Fish Milk Soup, Thai-style Tom Yam Soup, or the Teochew-style Spicy and Sour Soup. Ingredients include fish, prawns, squid, and pork among others.
I have stopped by this restaurant many times for the bowl of beehoon in Teochew-style Spicy and Sour Soup. It is served with a choice of garoupa fish fillet and among other ingredients like soft tofu, tomatoes, and salted vegetables. Besides the Teochew-style noodle, you can go all the way through to the Steamed Hor Fun with Groupa Fish Fillet and Roasted Pork with Crispy Noodle.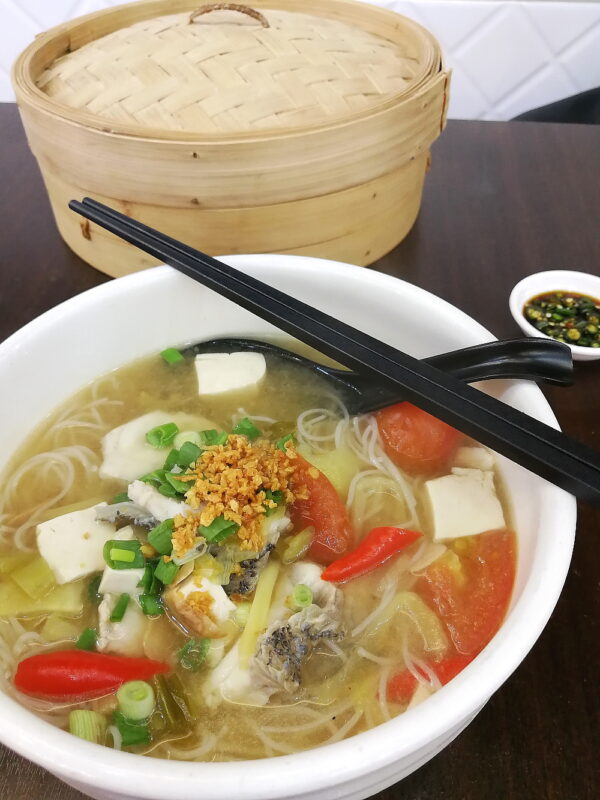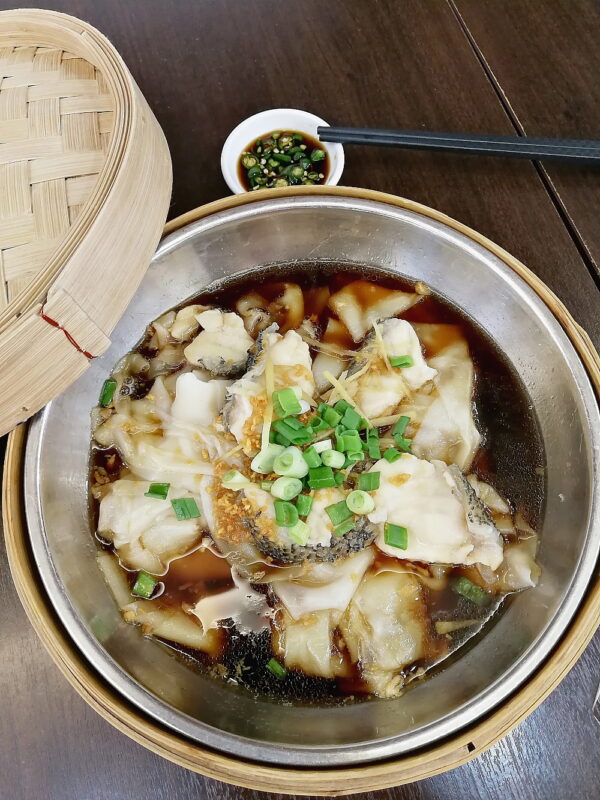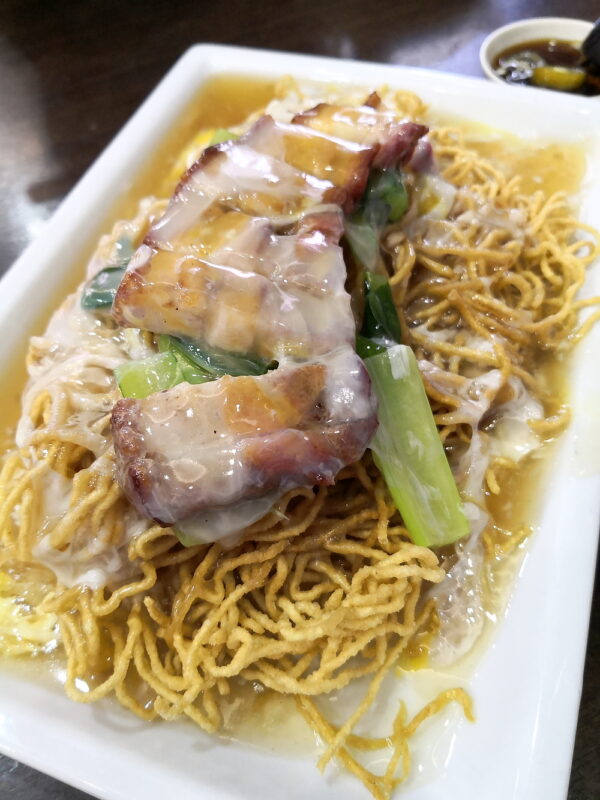 If you are craving for those one-pot rice meal, you will find a variety of traditional steam rice creations like Steamed Chicken with Mushroom & Wine Sausage, Braised Roasted Pork with Preserved Mustard Cabbage, and the Boey Cai Pork Belly & Tofu Rice.
All the traditional steam rice sets come with green leafy vegetables and a hard-boiled egg.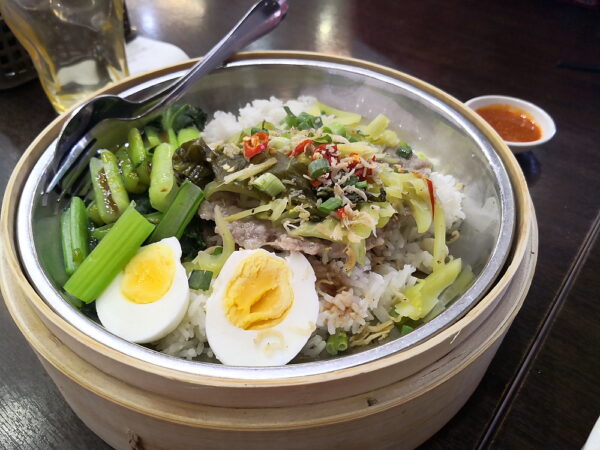 For something simple, a plate of fried rice is always an excellent choice. On the menu, you will find Oriental Fried Rice besides Sambal Fried Rice and Tom Yam Seafood Fried Rice which has moderate spicy heat and plenty of flavors.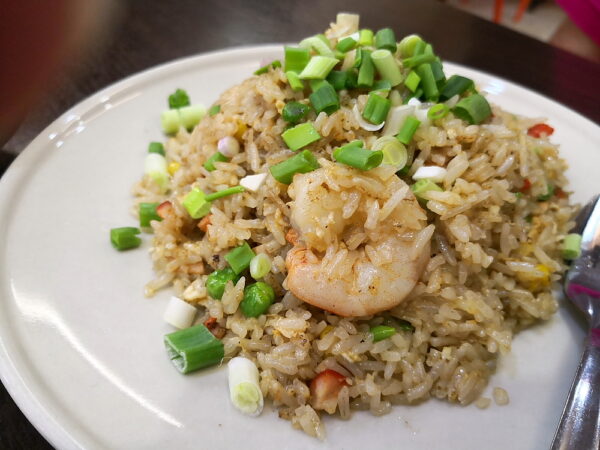 On the beverage menu, there are cold and warm drinks you can order. If you would like to try out something interesting, China Barley with Butterfly Pea Flower is a cooling choice.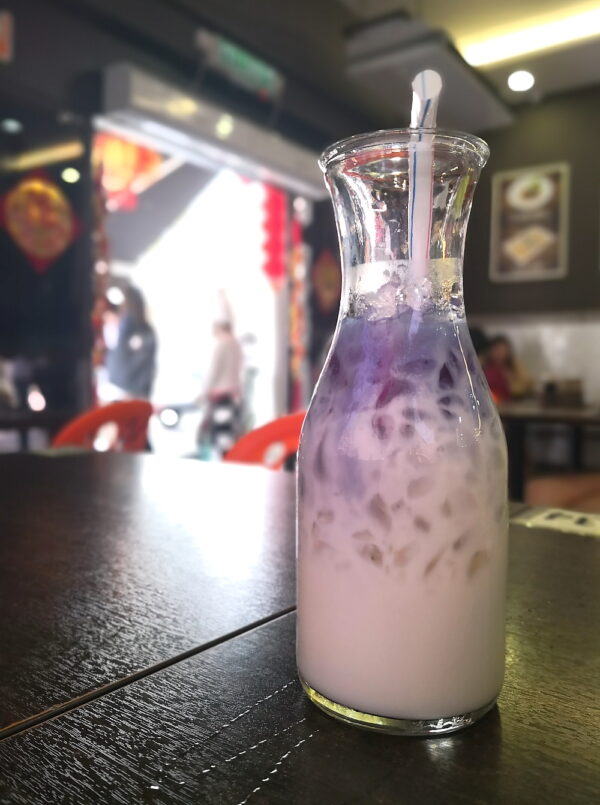 Give L Kitchen a visit and try the taste of the food. Its daily business hours are from 11:30am till 3:30pm, and from 6pm till 9pm and is one of the few restaurants on Campbell Street that are open during dinner time. It is closed on Thursdays.
L Kitchen 李月香
141 Campbell Street
10100 George Town
Penang
Tel: 04 – 2625130