Saigon House Cuisine at Sri Bahari Road, Penang
Saigon House Cuisine, a Vietnamese restaurant on Sri Bahari Road, Penang is certainly an option when you want to enjoy a meal of Vietnamese cuisine with family and friends. The restaurant located on the same road as Ceki Nyonya Restaurant is known for its delightful menu of pho, banh mi, rice dishes, grilled seafood, and steamboat prepared with generous usage of herbs and fresh vegetables.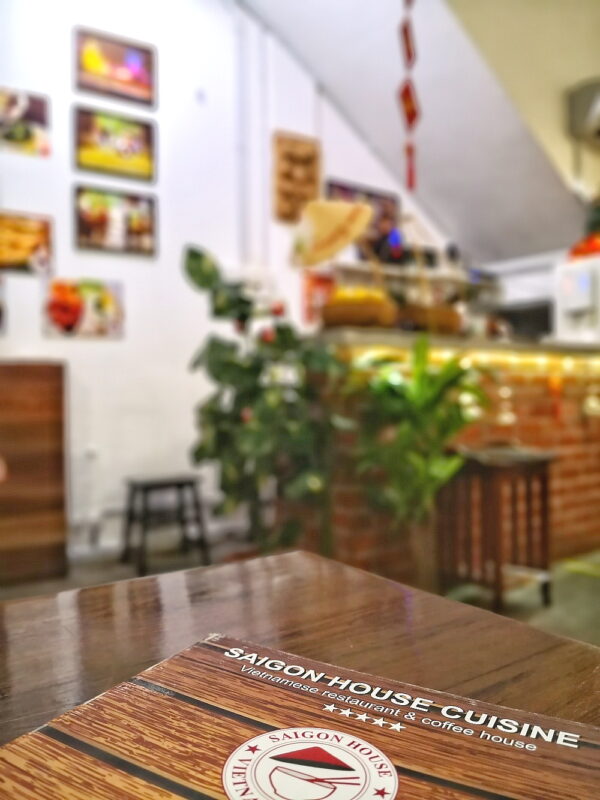 Specialty dishes may be as simple as the Goi Cuon, Banh Uot Cha Lua and the Banh Khot. The Banh Uot Cha Lua is actually a dish of steam rice pancake with ham, whereby diners can savor the ham over raw vegetables and rice roll with each bite delivering light flavors.
There is also the Banh Khot (mini crepes), which is an excellent light start accompanied by the spicy sweet chili dips. It consists of seven mini crepes per portion.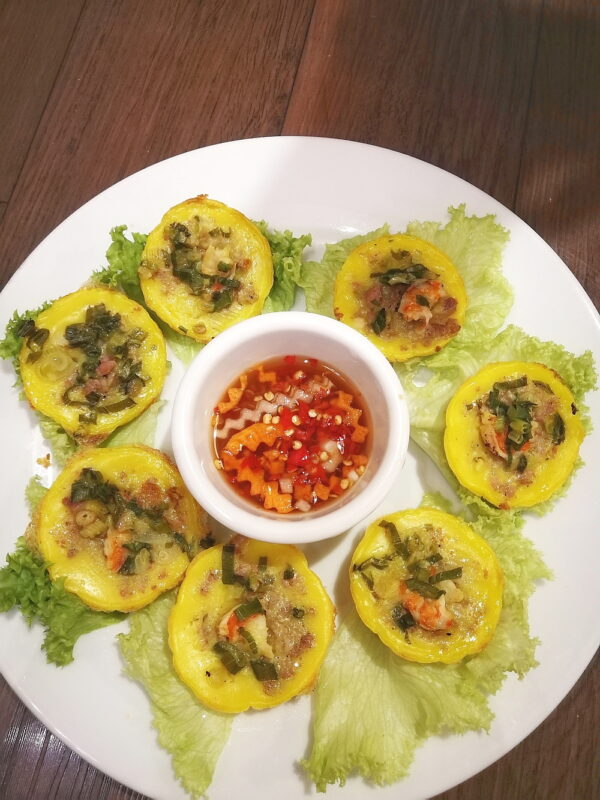 There are plenty of dishes to dig into and the Stir-fried Blood Cockles with Garlic is a must-have dish. The briny sweetness of cockles, oil, and garlic is all that is needed to have the simple dish done right.
Meanwhile, don't miss the Deep-fried Tofu with Lemongrass, with crunchy fragrant short thin strips of lemongrass being the perfect accompaniment to the deep-fried soft tofu.
This outlet also has choices of noodles, with varieties of Pho (choices of beef or chicken), as well as other pork and mushroom noodles, duck noodle soup, and seafood noodle soup.
One simple and light choice is the Bun Cha Gio Thit Nuong, which is cold vermicelli topped with raw veg and herbs along with roasted nuts, grilled meat, and deep-fried spring roll. The dish is dressed in fish sauce, with a taste that is a little on the tangy and sweet side.
Elsewhere on the menu, you can choose to have Banh Mi – crisp crust short baguette with fillings of either grilled pork or ham. The crowd favourite here is the grilled pork filling, which is affectionately known as Banh Mi Thit Nuong – it is really delicious with delicate balance between the savory meat, veg and fresh herbs.
For a unique take on the Banh Mi dish, the owner has also concocted a special beef stew to be paired with the baguette. The stew tastes delicious but the meat itself is a bit tough.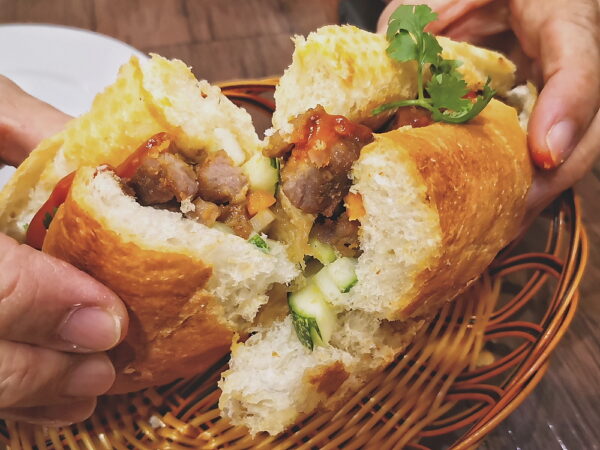 As for dessert, there are around four choices. Get ready for the comfort of the Che Dau Den (Vietnamese black bean coconut sweet soup) and the Che Khoai Mon Bot Bang (sweet taro sago grue). Though both are warm and creamy, the latter left a more lasting impression.
As for beverages, many will go for the iconic Vietnamese coffee served in aluminum immersers placed over a cup for the filtering process.
On leaving, take time to browse the Vietnamese groceries and snacks displayed on offer. You can stock up on coffee, instant noodles, fish sauce, and condiments.
All in all, Saigon House Cuisine brings mouth-watering and authentic dishes right to the shores of Penang. The restaurant is open daily from 11am to 10pm except for Tuesdays. Takeaways via collection or delivery are available too!
Saigon House Cuisine
77 Sri Bahari Road
10050 Georgetown
Penang
Tel: 04 – 2612301