Salad Farm at Waterfall Road, George Town, Penang
Salad Farm located in the green surrounding of ESH Landscaping along Waterfall Road (Jalan Kebun Bunga), Penang, is the place oriented towards a healthy living lifestyle. Eating is easy at this air-conditioned greenhouse salad bar with its healthy quick meals prepared using hydroponic vegetables and natural ingredients.
Place your order at the counter and while waiting for the folks in the kitchen to whip up your food, take a walk around the garden surrounding the eatery.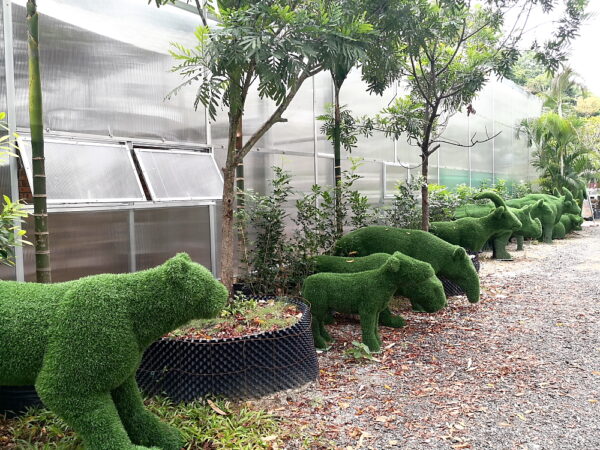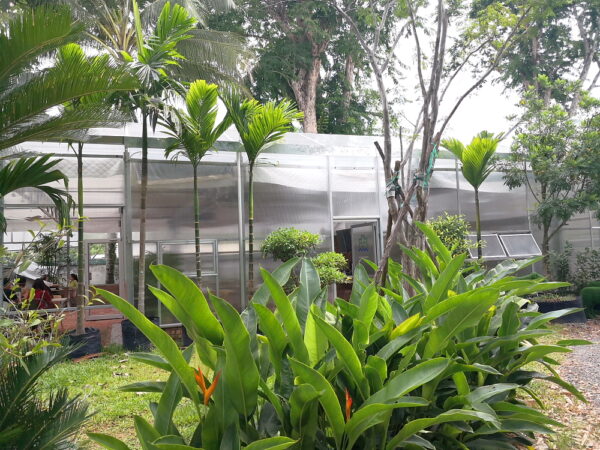 The much-lauded star of the menu is undoubtedly the salad bowl. One can get a wholesome yet tasty salad bowl prepared with veggies fresh from the farm, topped with homemade dressing. The salad bowl has prices ranging from RM15.90 to RM24.90 and comes with bases of brown rice or fusilli. A selection of ingredients can be added on for an extra charge – chicken, salmon, barramundi, and toast.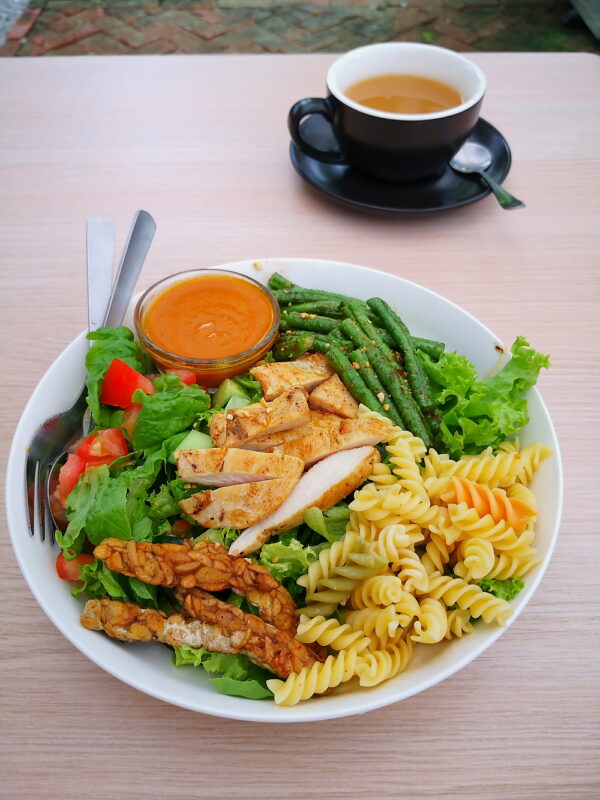 There are eight varieties of salad bowl on the menu including the humbling Caeser Eat which just needs caesar dressing and toppings of parmesan cheese and croutons.
As for the dressing, the salad bowl comes with many different homemade choices – sambal penyet, Thai yum, sambal tumis Nyonya, coma, basil, oil, balsamic vinaigrette, caesar, and also the lemon mustard vinaigrette.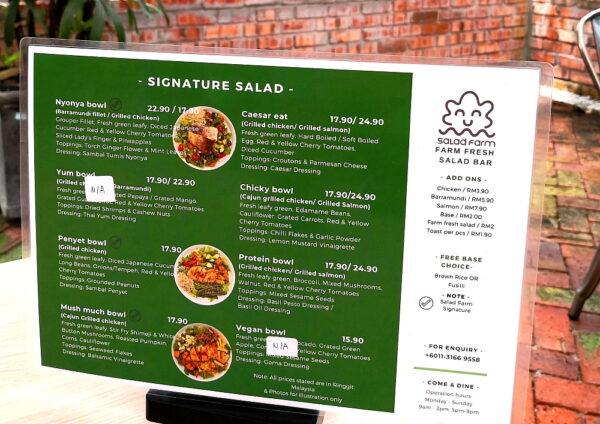 However, if you prefer a salad that relies on the usage of Asian sauce and ingredients, the Penyet Chicken Salad is an ideal choice. This salad farm signature bowl is all speckled with fresh green leafy, diced Japanese cucumber, long beans, red and yellow cherry tomatoes, onions, tempeh, and chicken. The dish is taken to a new taste level with sambal penyet dressing and grounded peanut toppings. Mix it well together and you will get a flavorful, and slightly spicy pile of deliciousness.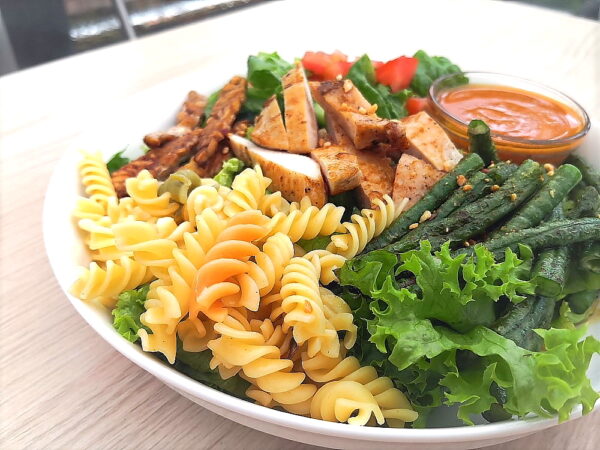 For light eaters, you cannot go wrong with the To-Go Tuna Wrap. Priced at RM15.90, it is a perfect meal on the go. The big roll with a creamy tuna filling can be the first meal of the day and also great as a light lunch bite.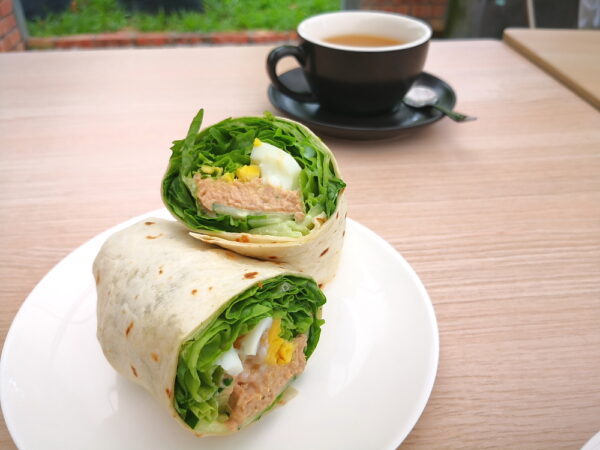 Mains aside, you can also find soups along with a selection of snacks. On the beverage menu is a variety of items such as ginger dates tea, tropical mango tea, hope of beau-tea, winter melon dates, coffee, and slow press juices. Be sure not to miss the Ginger Dates Tea prepared with local spicy ginger and dates.
For healthy eaters, Salad Farm is one of the places to go to. Whether it's a salad bowl or a wrap, the people behind this salad spot has them prepared in the best healthy way that satisfies.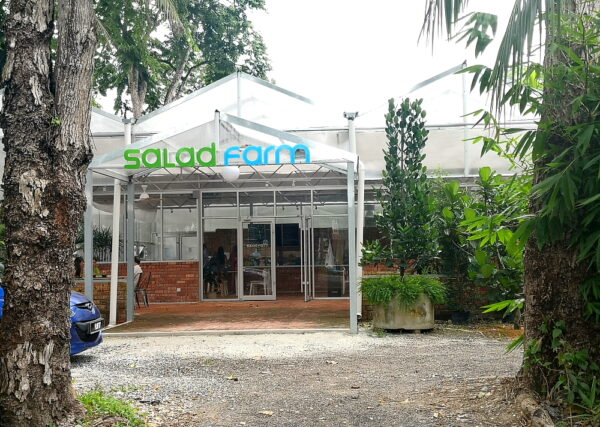 Salad Farm
2652 Jalan Kebun Bunga
10350 George Town
Penang
Business Hours:
Monday to Thursday 10am – 8pm
Friday to Sunday 9am – 8pm
Closed on Tuesday

Mobile: 011 – 31669558