Courtyard by Marriott Penang Hotel at Macalister Road
The newly opened Courtyard by Marriott Penang on Macalister Road invites diners to a culinary treat at the hotel's Penang Kitchen. Sitting on the ground floor of the 199-room hotel, this all-day dining venue is a place where one could indulge in a delightful mix of authentic Penangite favorites alongside international delights.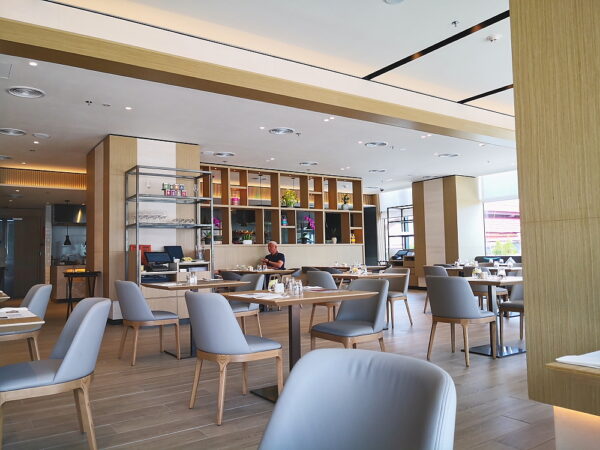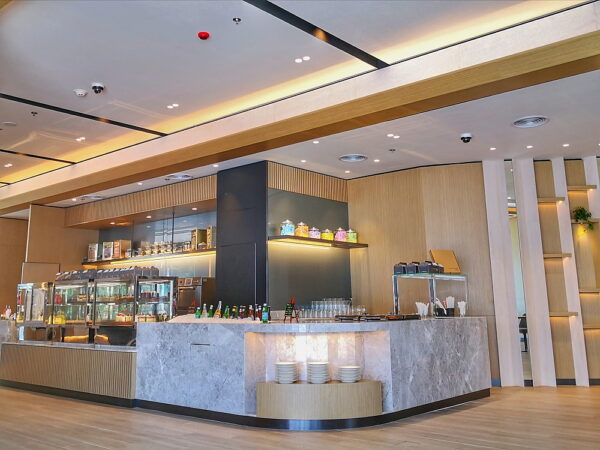 Penang Kitchen's menu showcases dishes drawing influences mainly from Chinese, Indian, Malay and Nyonya cuisine. On our lunch visit, we were wowed by several dishes prepared by Chef Alexandar Chong.
The first was the Salmon Kerabu Salad comprising of shredded papaya, mango, and fragrant ginger flower. This light appetizer bursting of tingling sourish and tart taste was refreshing and appetizing.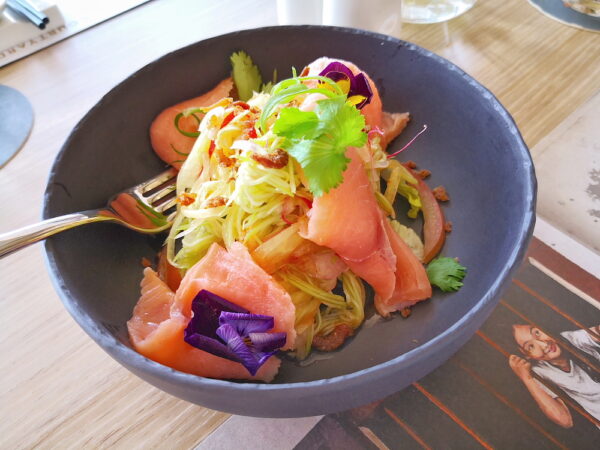 The menu also offers noodles as well. The Wat Tan Hor was served with fried flat rice noodles, huge prawns, and vegetables in egg gravy. We liked the extra savory smokey flavor from the bonito flakes topping.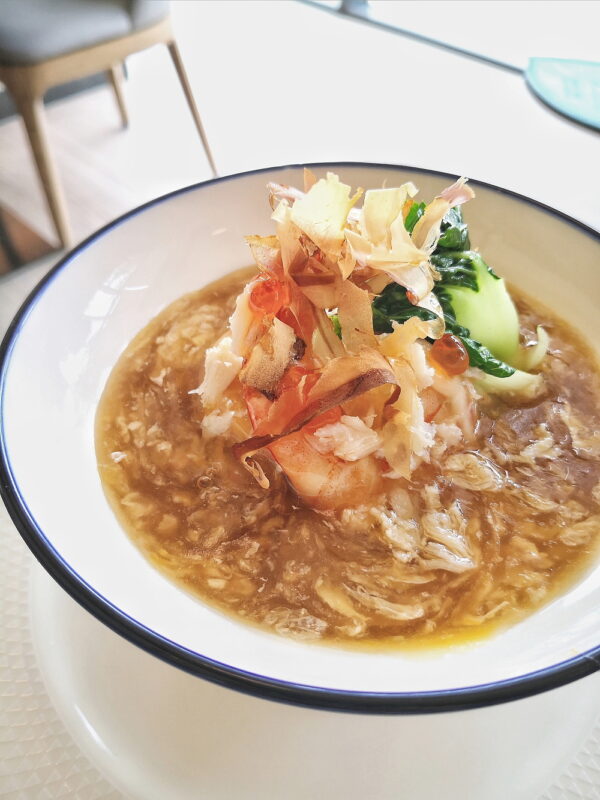 One of Penang Kitchen's specialties is the Grilled Double "Char Siew" Lamb Chop. The grilled lamb chop was beautifully seasoned, and juicy from the 'sous vide' style cooking method. Coupled with slight spiciness from the accompanying ratatouille (local eggplant), and cream sauce, the dish is definitely worth your attention.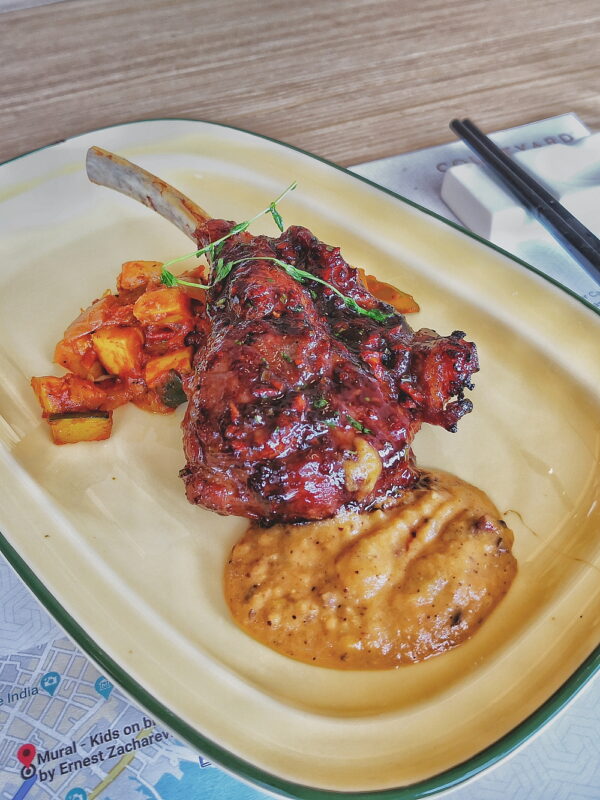 The finale was the Special Lamb Briyani, prepared by GM Subash Basrur & Chef Alan Smith Wong. It was a one-pot meat and rice dish with aromatic fluffy yellow-orange color basmatic rice and lamb. The chunks of lamb which were first braised in herbs and then cooked together with the rice were tender. The wholesome dish obviously left us longing for more.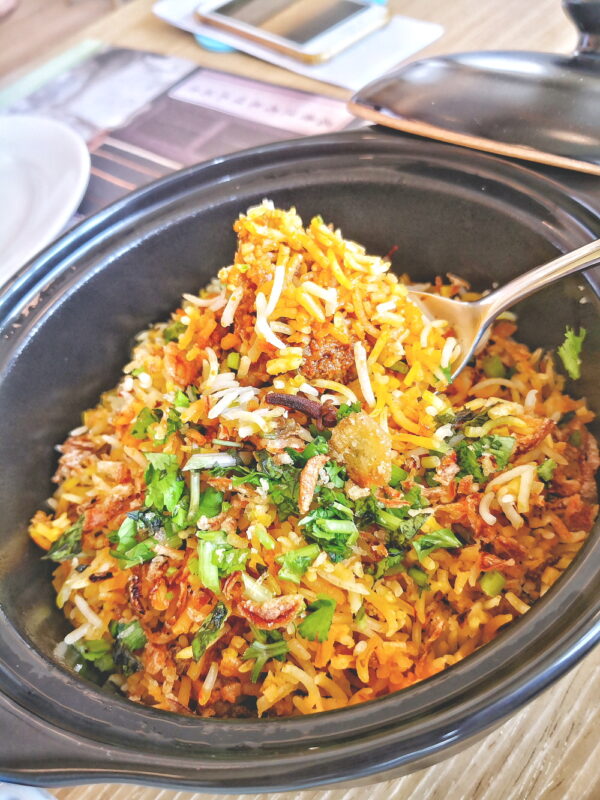 The drinks menu has the standards of spirits, wine, juices, coffee and tea.
Courtyard by Marriott Penang
218D Jalan Macalister
10400 George Town
Pulau Pinang
Tel: 04 – 2972300