Kaicho Whisky Dinner at Kampachi, Hotel Equatorial Penang
Kaicho Whisky Dinner at Kampachi in Hotel Equatorial Penang
Kampachi Japanese restaurant, with its recently refurbished facelift, provides for the people's appetite for unique and classy Japanese cuisine – and what better way to showcase the restaurant than a whisky-pairing dinner with the specially crafted Kaicho whisky.
This Kaicho Japanese Whisky Dinner organized by Kampachi Penang and Asiaeuro Wines & Spirits promises an interesting culinary indulgence intertwined with a rich cultural experience.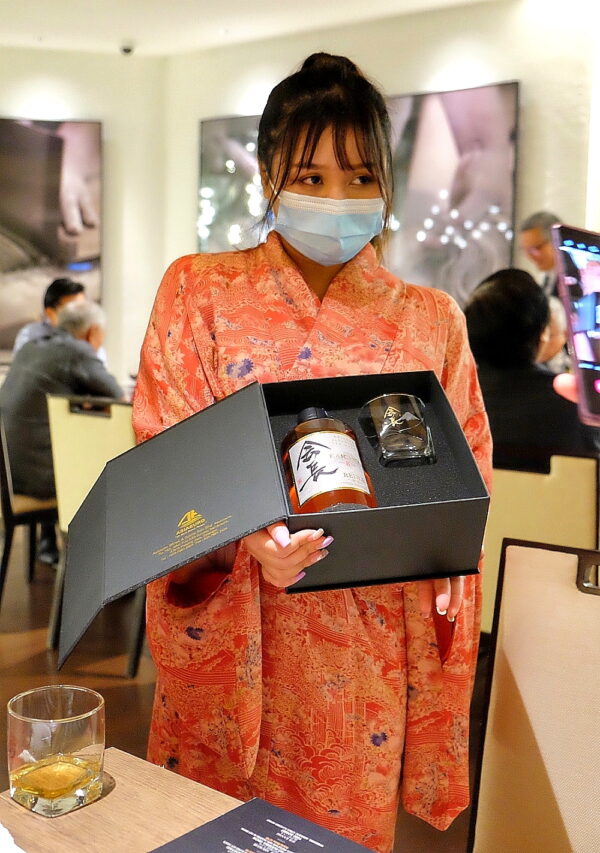 The Japanese Whisky Dinner started off with a cocktail reception. Everyone was mingling around with a glass of Saito Yuzu Hikari, a refreshing sparkling sake with semi-sweet and sour flavour of citrus, paired with light bites.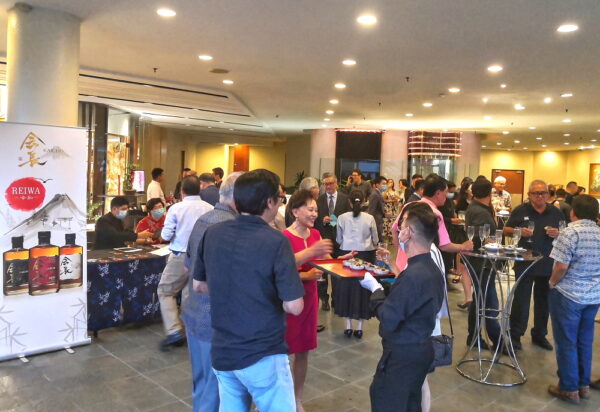 The menu was generally a crowd-pleaser, featuring an exclusive range of whiskies imported from Japan. Guests have the pleasure to taste the Kaicho Pure Malt, and Kaicho Reiwa Series 8 YO, followed by the Kaicho Reiwa Series 12 YO.
On hand to share more about the whiskies was Ben Ong, the Brand Manager of Asiaeuro Wines & Spirits.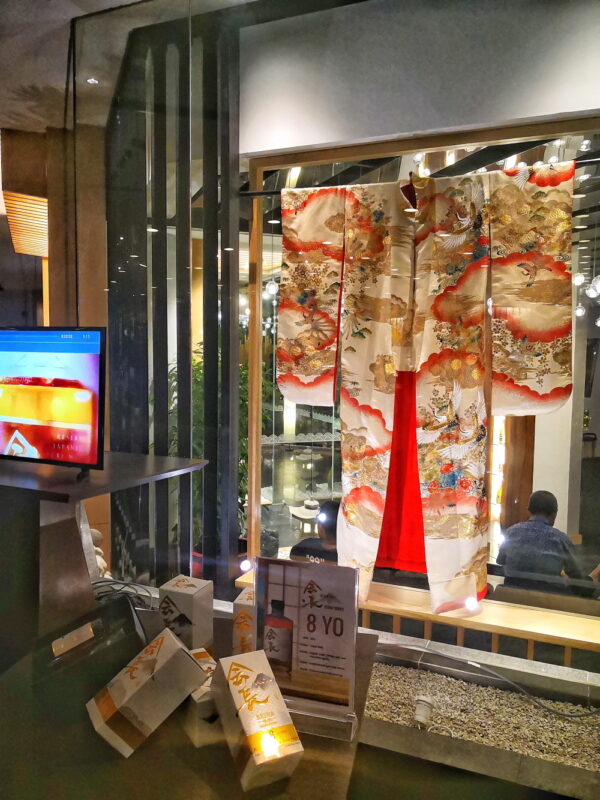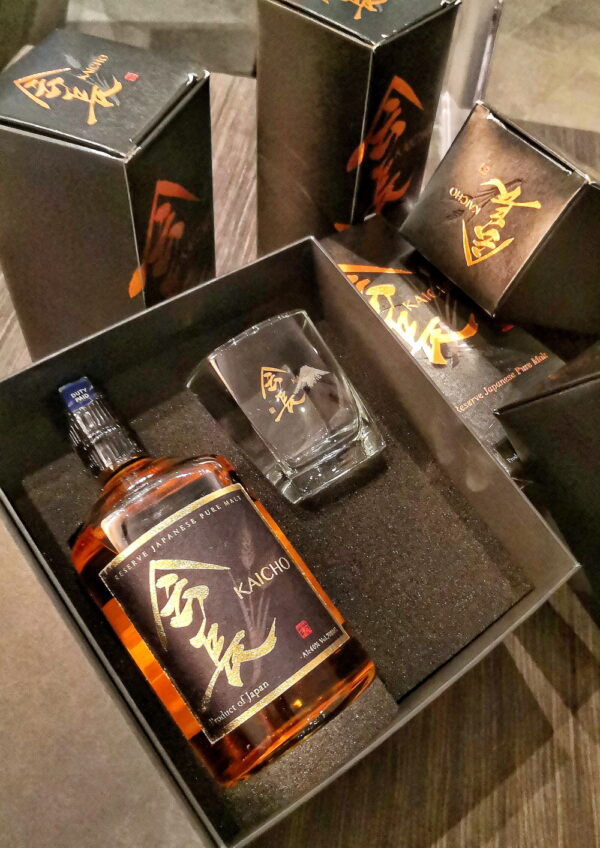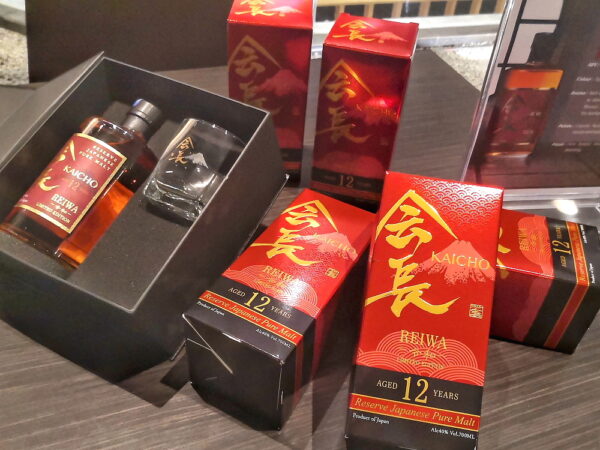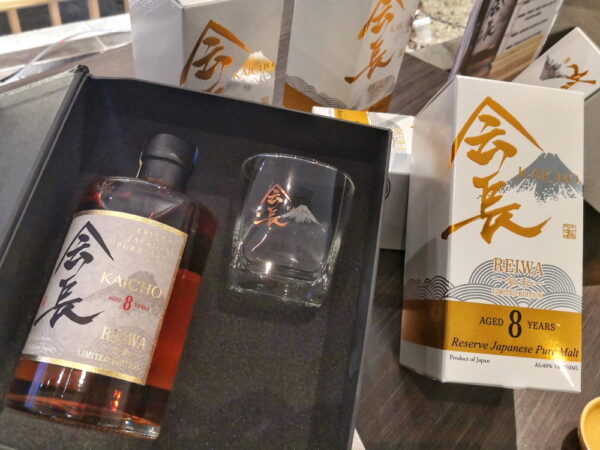 First to the Kaicho Pure Malt Whiskey, and guests were treated to two dishes: starting with the zensai dish of Kurumi Konago, Kaki Futami Age To Ume, and Oyster Shooter, followed by the tsukuri (sashimi-style) Salmon Tataki with wasabi dressing. The whiskey with subtly smokiness went well with the zensai and tsukuri.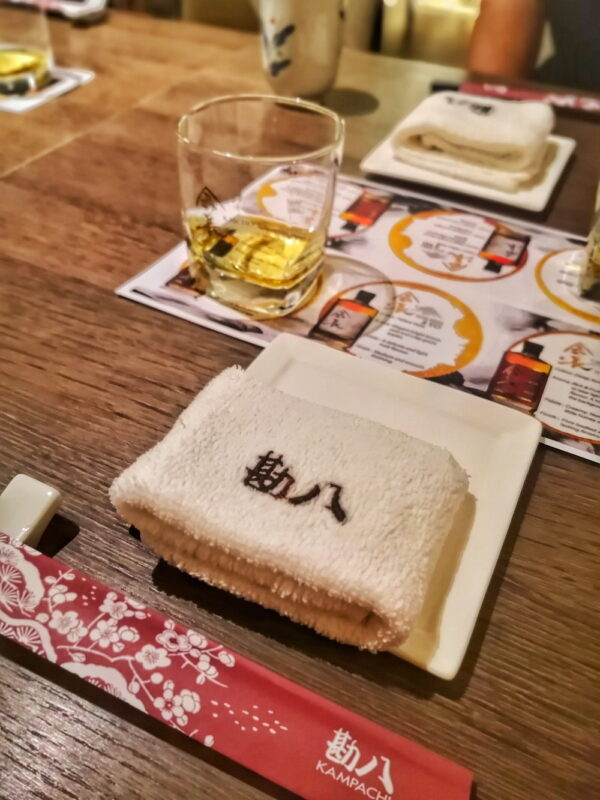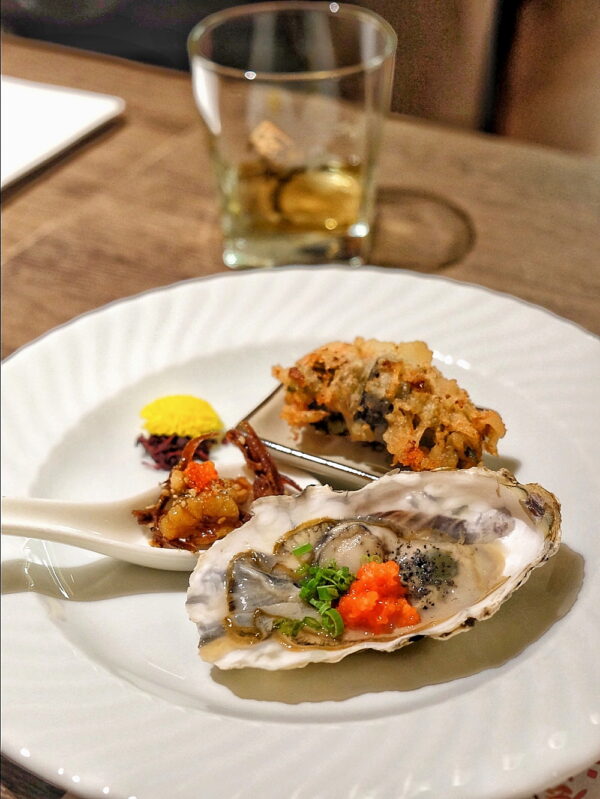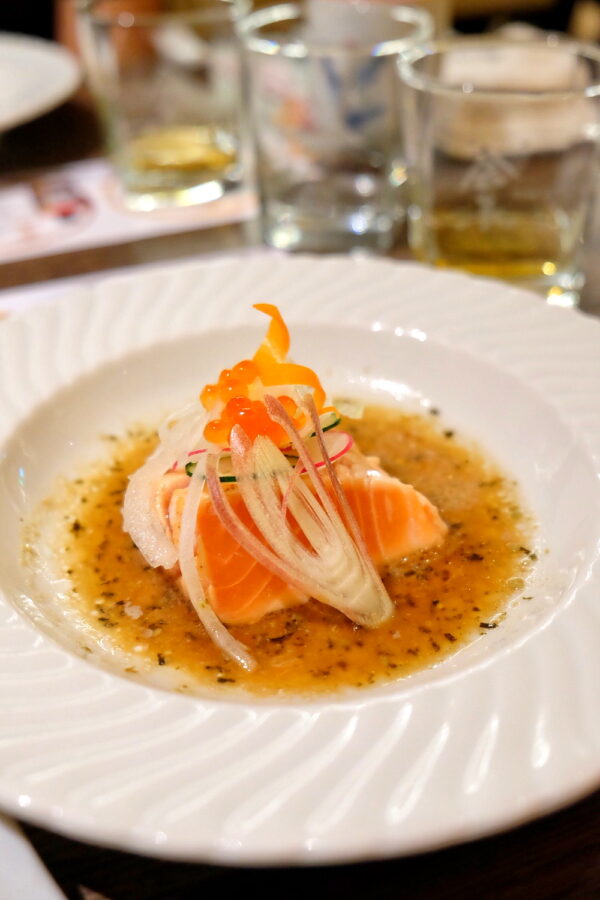 The main course of tender Wagyu Saikoro Steak with nice beefy flavor was chosen to be paired with the Kaicho Reiwa Series 8 YO. This whisky offers a yellow gold colour, and is described bursting with lemon and crisp green apple flavors.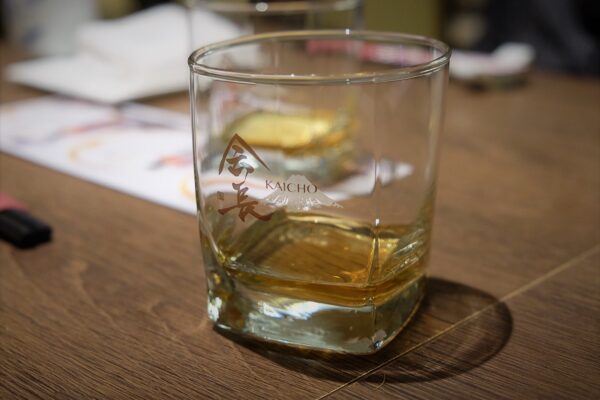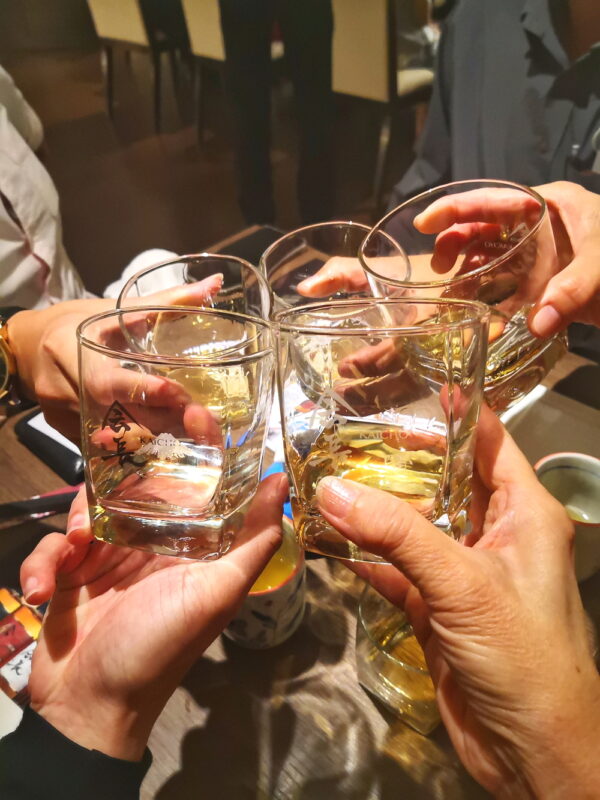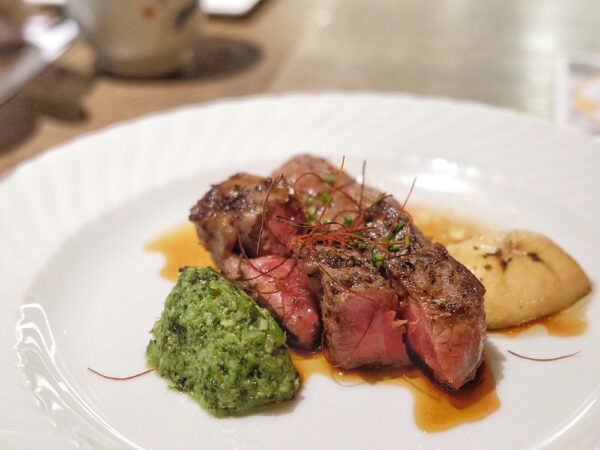 Towards the end of the menu was the Tai Inaniwa Udon with udon specially air-flown in from the Akita prefecture of Japan. The udon was prepared with snapper in a hot broth, and was paired with the Kaicho Reiwa 12 YO. To my surprising delight, it was an excellent pairing between mouthfuls of hot soup and sips of the whisky.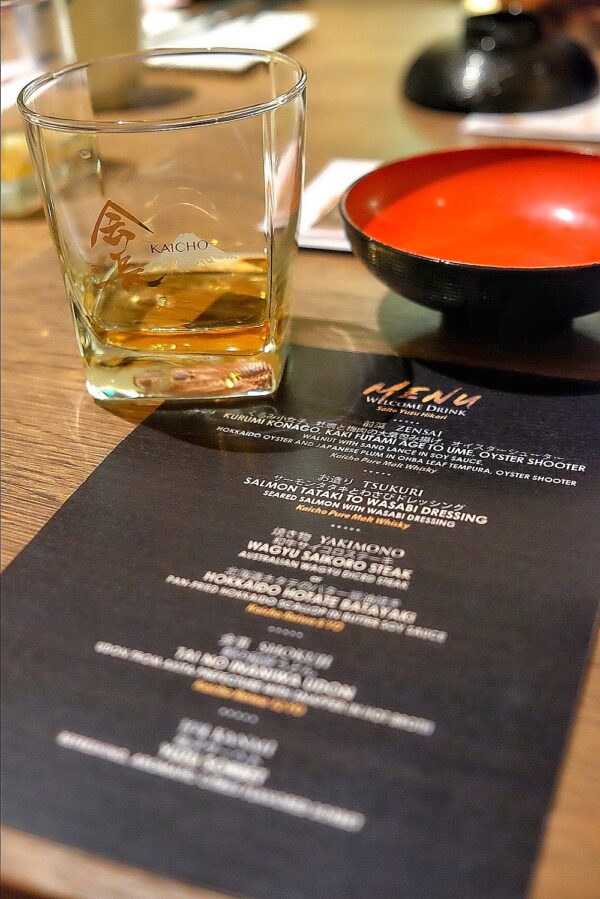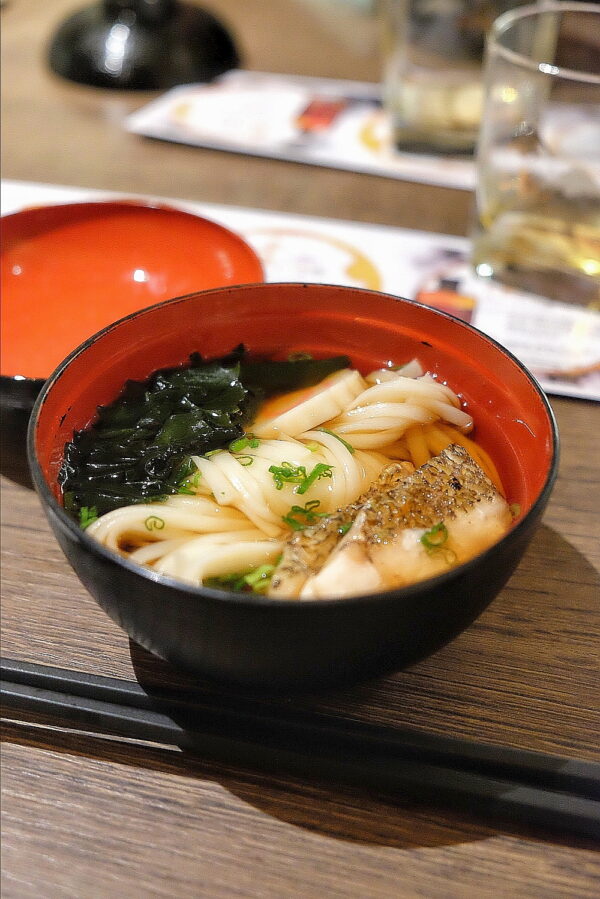 For the sweet finale, the menu offers the Yuzu Sorbet with refreshing aromatic citrus flavor.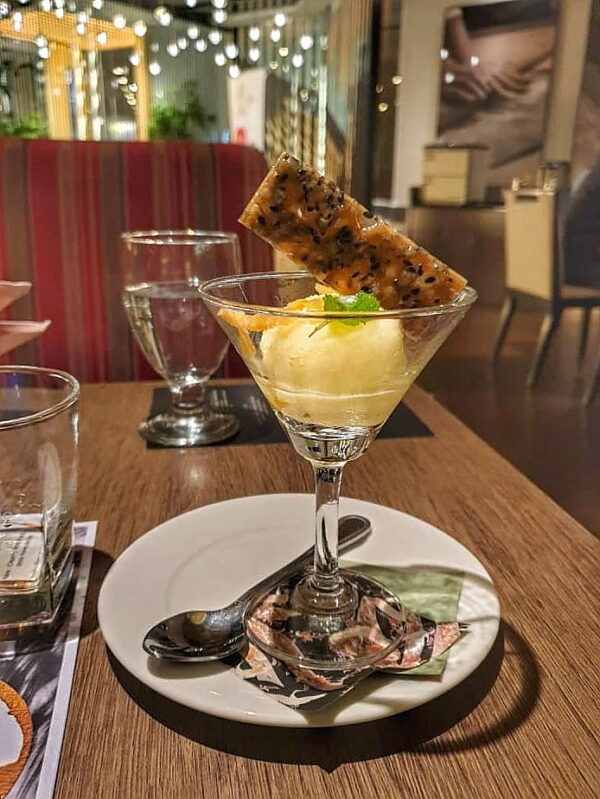 Kaicho whisky is distributed by Asiaeuro. More information on the whiskies can be found at: https://www.asiaeurowines.com/product/30/