E & O Hotel, Penang – Christmas & New Year 2020 Unlimited A La Carte Lunch and Dinner Menus
Eastern & Oriental (E&O) Hotel hotel located on Lebuh Farquhar, Penang is ready to host a lavish Christmas and New Year holiday feast with its Unlimited A La Carte Lunch and Dinner menus.
With the Unlimited A La Carte concept, guests are welcomed to indulge in the spread of food served by the friendly staffs on hand while adhering to the standard operating procedures (SOP) necessitated by the Government during this period of time.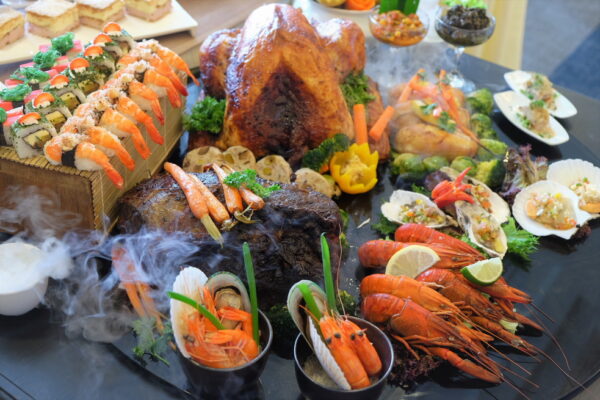 Available on Christmas Eve at Sarkies Cafe, the Unlimited À la Carte Dinner menu features an elegant array of seafood and meat offerings for RM150 nett (adult) and RM80 nett (children).
For the start, you will find appetizers, salads, and a variety of soft to hard cheeses served with crackers, dried fruits, and accompaniments. Alongside are creative cold platters of terrines, and galantine of turkey with chestnuts stuffing. The marinated salmon also made an appearance and the fish with delicate oil coupled with fragrant herbs can be paired literally well with any salads.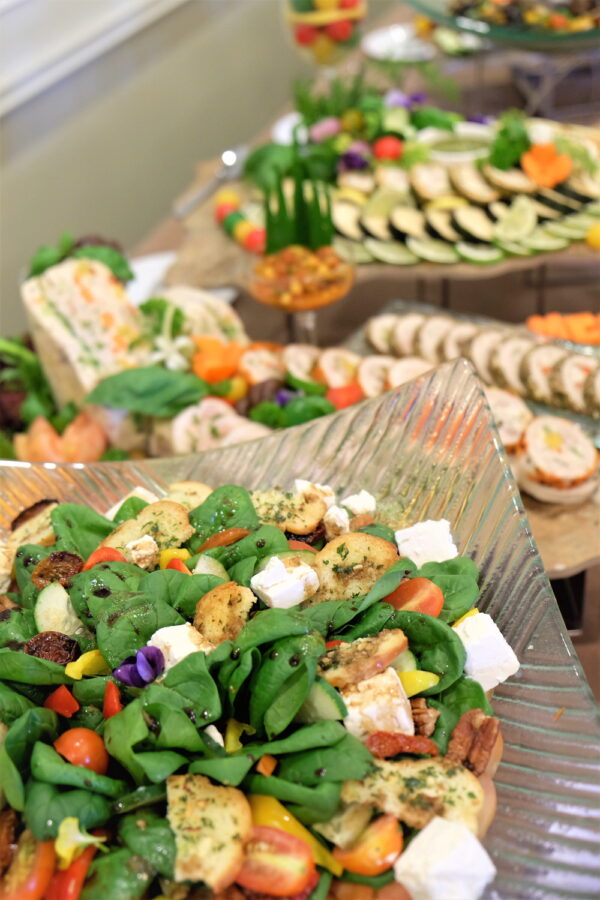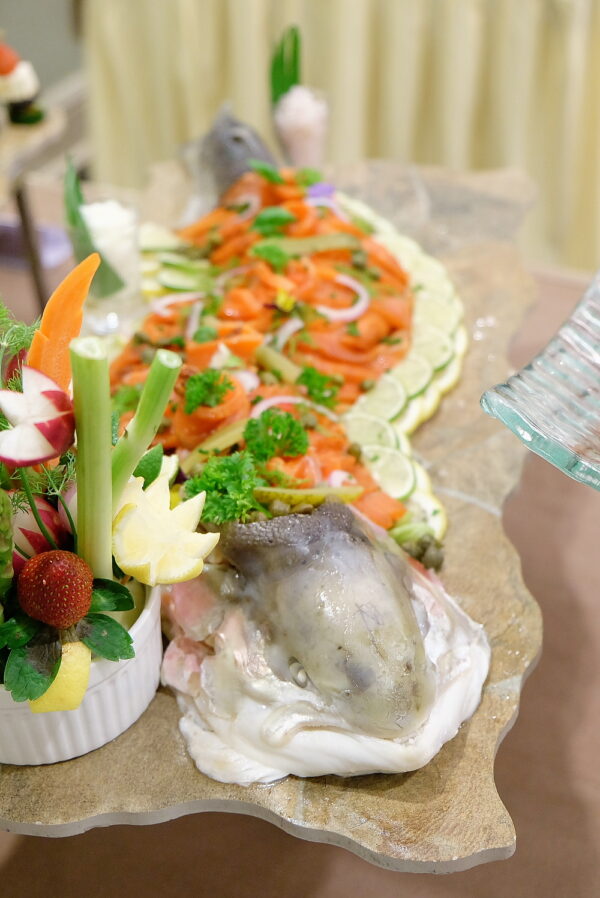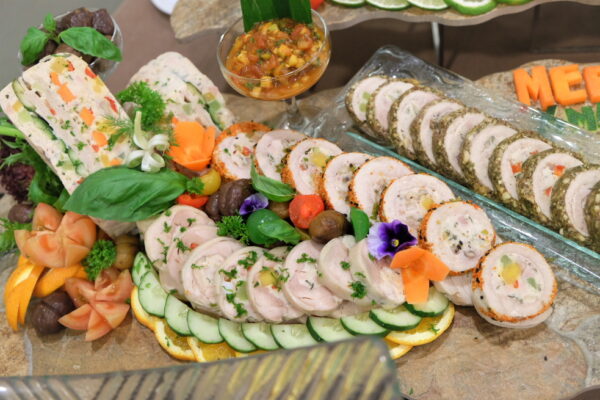 Moving on to the Seafood On Ice, the dish is all about capturing the bounty of the sea. You can indulge in prawns, crabs, scallops, crayfish, mussels, or oysters, which are all platted up to an elegant seafood platter.
There is also the fresh sashimi spread as well as hand rolls. The selection of sashimi has chef's choices of Norwegian salmon, tuna, and white fish. There is also a colorful platter of sushi rolls and California rolls, with about 10-plus varieties to choose from.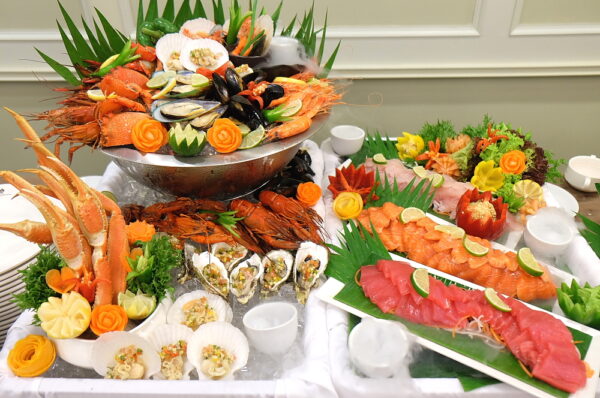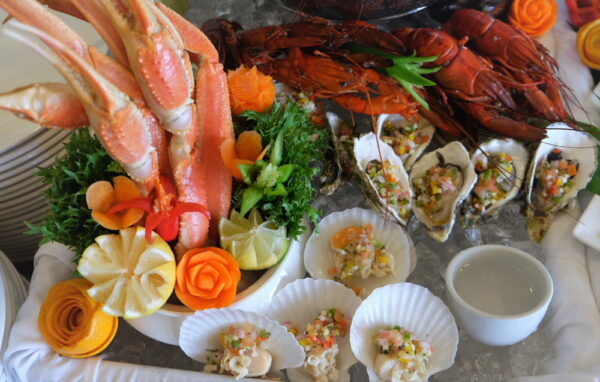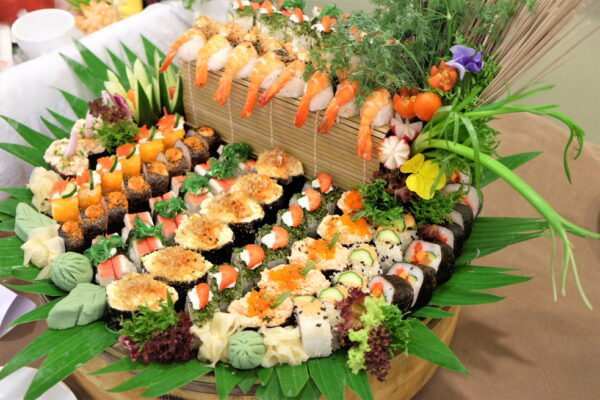 At the carving station, check out the roasted specialties such as oven-baked rib eye, turkey, marinated boneless lamb leg, and chicken roulade stuffed with roasted chestnut. The turkey served with cranberry jelly, giblet sauce, sauté brussels sprout, apple chestnut stuffing, and braised red cabbage in red wine is the perfect choice to celebrate the festive season.
For those looking to enjoy the splendors and festivities of the roasted turkey in the comfort of home, the entire bird (serves 8 – 10 pax) is available for takeaway at RM380 nett (with three days notice). Reservations can be made at: 04-2222151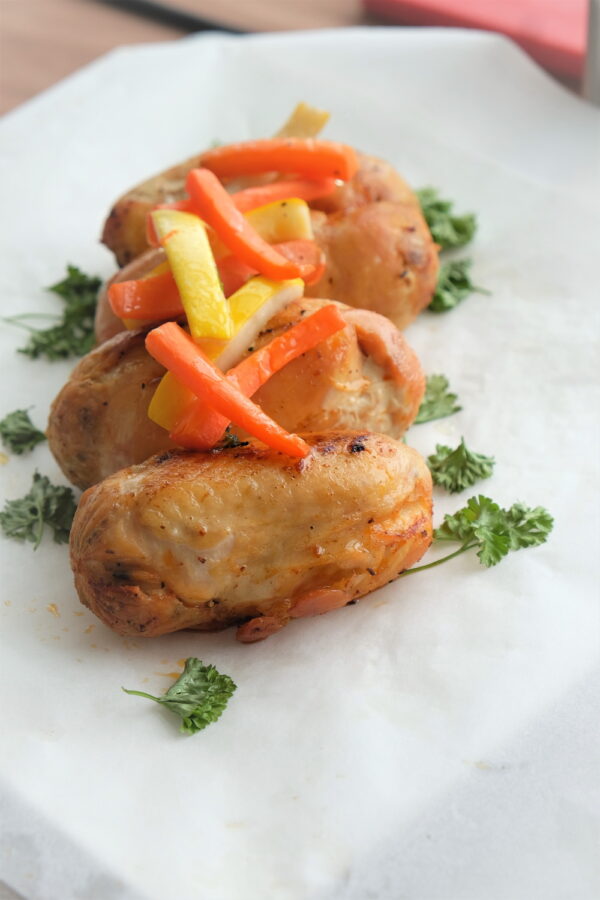 Besides the many festive dishes, there are also local specialties of roasted duck and chicken rice, on top of main dishes like aloo gobi and beef stroganoff. Among the choices, the signature E&O roasted duck did prove very satisfying.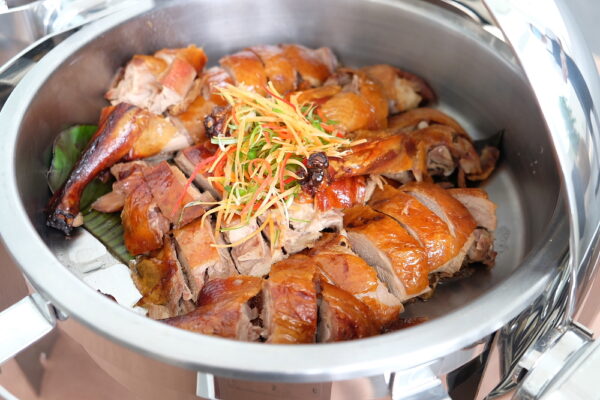 Wrap up the delightful meal with lavish cakes and pastries. Highlights include berries eclair, strawberry and raspberry jello, Xmas fruit cake, mincemeat pies, pistachio opera, chocolate pear chiboust crème tart, mont blanc, stollen, and more. With so many luscious sweet bites, it is impossible to limit oneself to just one piece!
Other festive sweet goodies including the black forest yule log, panettone, mini mince pies, chocolate figurine, pumpkin pie, and Christmas fruit cake make great gifts. They are available from 1 December 2020 until 1 January 2021 at the Gingerbread House located in the Emporium on the ground level of the Victory Annexe.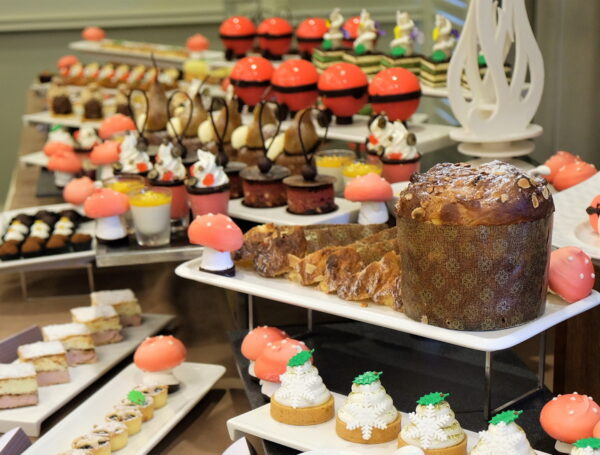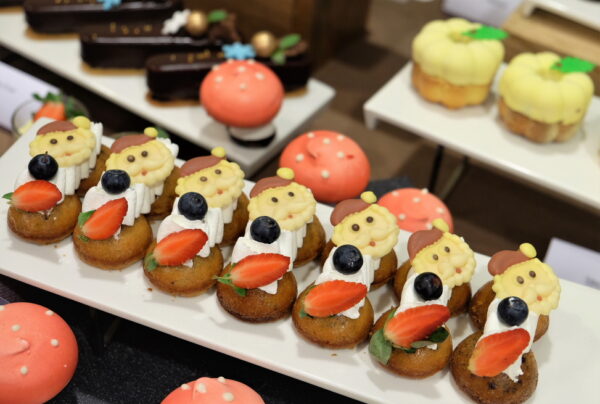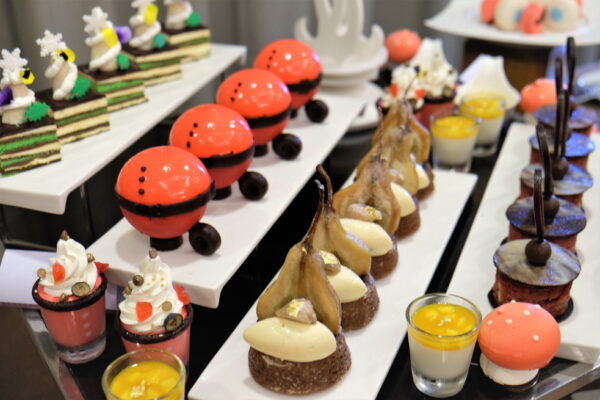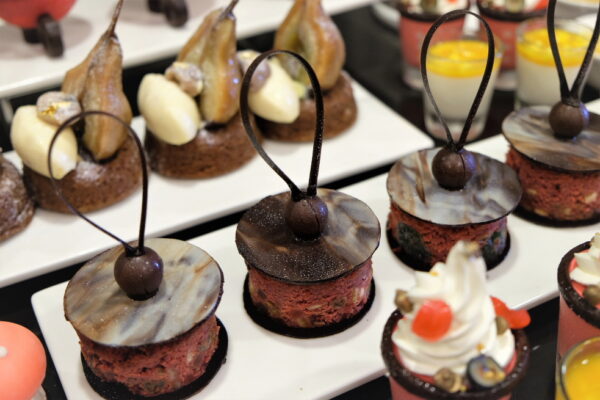 Besides the Christmas Eve Dinner, Sarkies Cafe has plenty of other promotions during this festive year-end period:

CHRISTMAS Day Unlimited À la Carte Lunch
25 December 2020
RM120 nett (adult) RM60 nett (children)
CHRISTMAS Day Unlimited À la Carte Dinner
25 December 2020
RM139 nett (adult) RM70 nett (children)
NEW YEAR'S EVE Unlimited À la Carte Dinner
31 December 2020
RM170 nett (adult) RM90 nett (children)
Eastern & Oriental Hotel
10 Lebuh Farquhar
10200 George Town
Penang