S.A.B Cafe – Sri Ananda Bahwan Cafe at Farlim, Penang
Sri Ananda Bahwan, a name well-known for its Indian banana leaf set meals has since ventured into its first cafe-style outlet in Farlim Square, Penang. With its corner dining spot located right opposite Farlim Sunshine Supermarket, the halal-certified cafe known as S.A.B Cafe places tops for the younger generation diners.
The setting: clean and modern space with panes of glass bringing in light and warmth. The kitchen has a tiny opening, revealing kitchen staff at work and emitting tantalizing aroma of curries and spices.
The menu is simple, listing a variety of southern and northern Indian cuisine. Titillate your taste buds with the banana leaf set meals besides briyani rice and a slew of fragrant flavorful chicken and vegetarian dishes.
Between the two of us, we shared a Tandoori Set (with accompanying naan bread) together with a Mushroom Masala, and Chicken Vindaloo – a curry dish with moderate heat.
The combination of the warm naan and the well-spiced curries went perfectly well. The piece of naan is certainly not enough to sop up the curries and we ended up having another piece.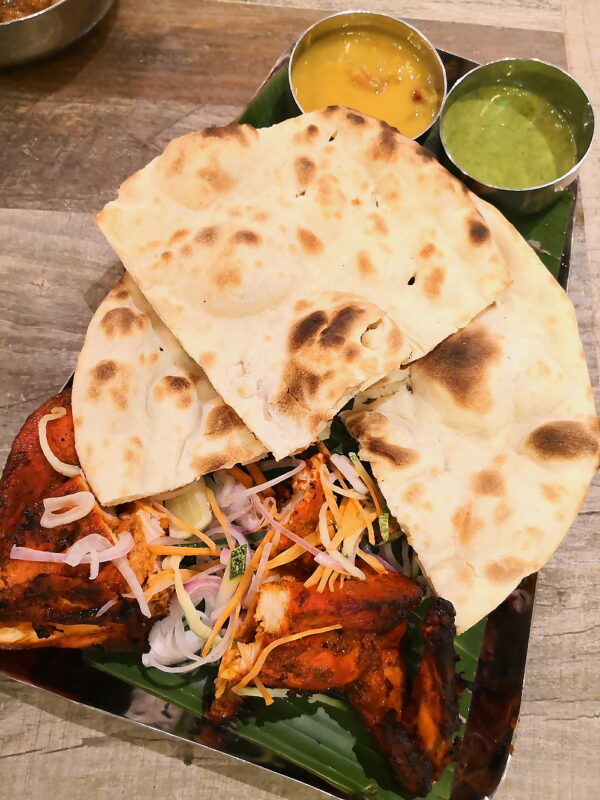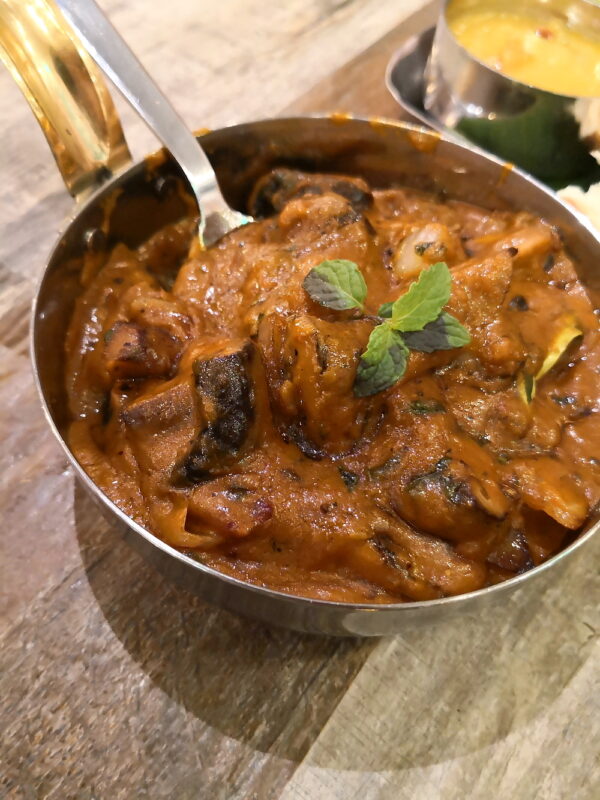 Happy and settled, we ended off the meal with some sweets. There are a couple of colorful bite-size delicacies displayed on the counter and we ended up with several pieces.
The adorable kaju apple and kaju carrot with the right sweetness are great options and made even more pleasurable by the accompanying glass of hot milk tea (teh tarik). Other drinks offered at the cafe include lassi, fruit juices, and milkshake.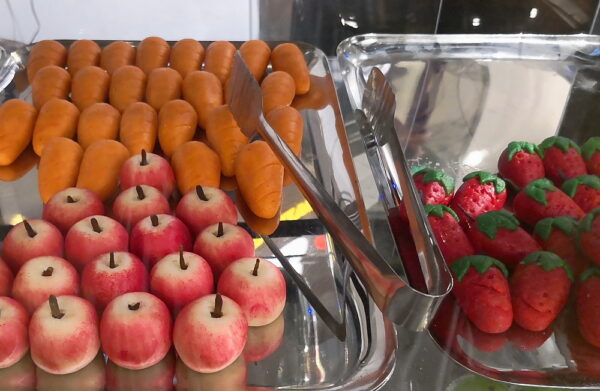 S.A.B Cafe is spread over two levels with a function hall on the upper floor which can accommodate up to 120 people. The cafe is open daily for lunch and dinner, starting from 11am till 10pm.
S.A.B Cafe
52 Jalan Pisang Berangan
Farlim Square
11500 Ayer Itam
Penang