Smoke Papa BBQ at The Jetty Food Court, Penang
Say hello to Smoke Papa BBQ! This food court stall located at The Jetty Food Court in George Town Penang is a casual dining place for all your bbq needs. On top of its dining-in services, the eatery also offers catering and delivery services which are well received by giving you convenience without making a physical visit.
Smoke Papa BBQ is equipped with a smoker to bring out the best flavor in the food. Here you will find a menu with a selection of smoked meats to go with sides of homemade cornbread, soft bun, coleslaw, and creamy mashed potato.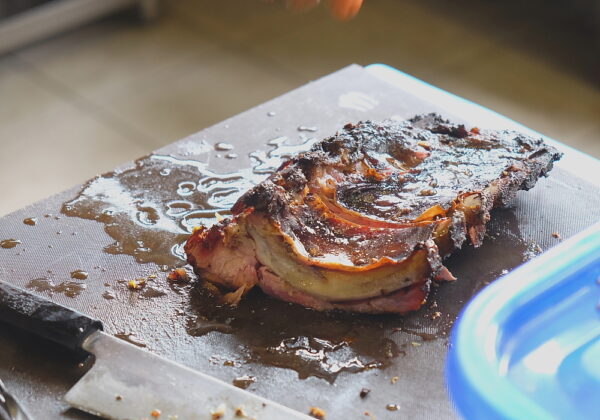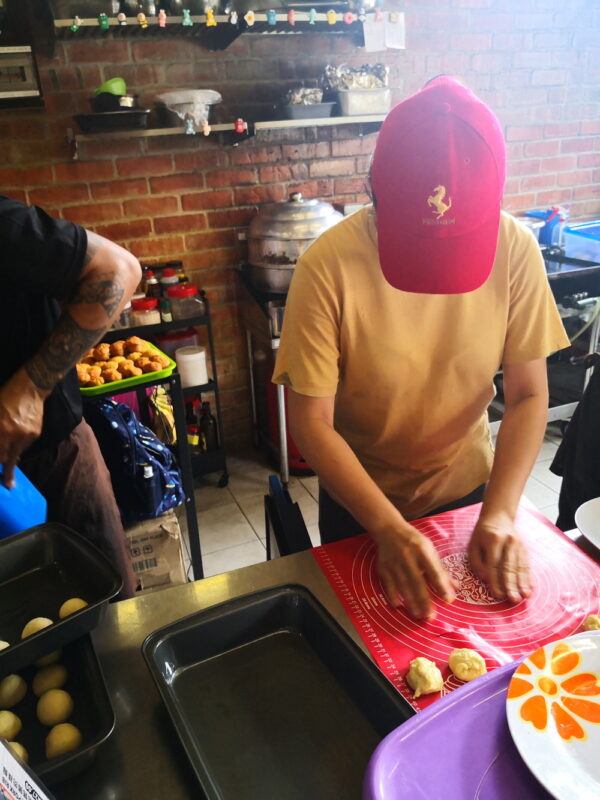 The BBQ Pork Ribs which requires five hours preparation is a generous portion of rich flavored tender meat served with mashed potatoes, coleslaw, buns, and cornbread.
A poultry choice is the Smoked BBQ Chicken, served with mashed potatoes, coleslaw, buns, and cornbread. The chicken drumstick is delightfully succulent with tender soft meat.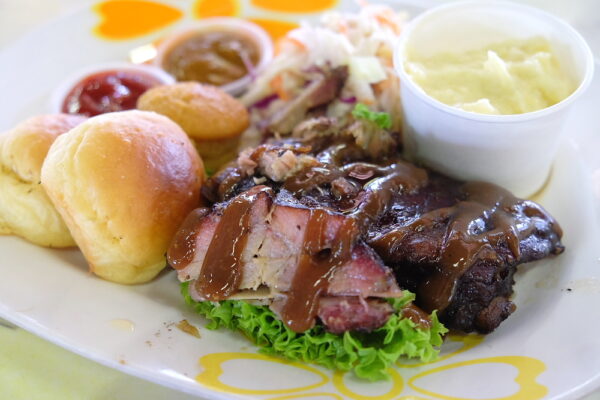 There are even specialty choices, like Smoked House Pork Knuckle with sauerkraut and mashed potatoes, and also the Smoked Whole Duck with vegetables stuffing and a side of mashed potatoes. If the craving is for burgers instead, do try the Papa's Burger as well as the Pulled Pork Slider Burger.
Smoke Papa is truly a place to call your casual bbq pitstop. The business hours are from 11am till 11pm and it is closed on Tuesdays except public holidays.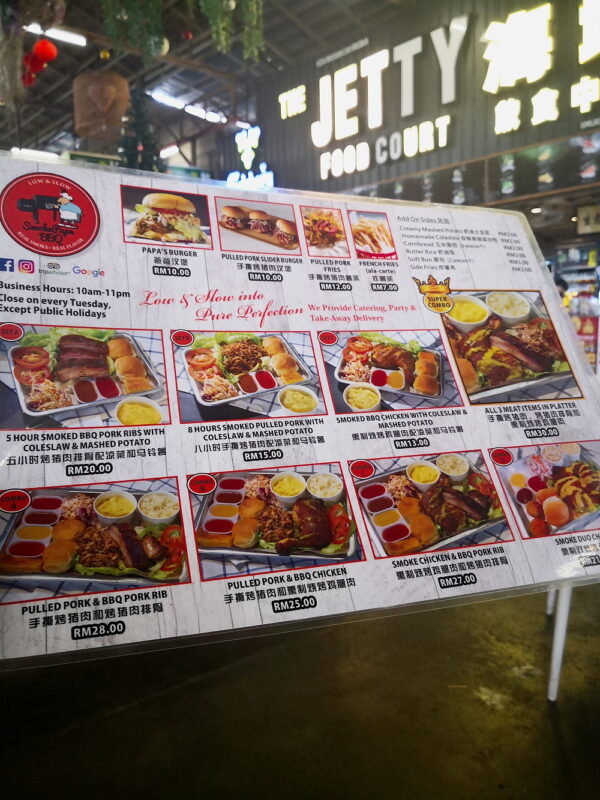 Smoke Papa BBQ
49-F Pengkalan Weld
10300 George Town
Penang
Mobile: 016 – 4177803 / 0164177941