Hygge Dining & Bar at George Town, Penang
Hygge with comfort food at Hygge Dining & Bar!
Hygge Dining & Bar at the corner of Kuala Kangsar Road and Keng Kwee Street in Penang offers two floors of dining spaces. The menu features a selection of tapas and also a blend of Asian and Western dishes which are kept simple and hygge, yet delightfully inspired.
As for beverages, the outlet pleases diners with its range of house-made choices. We have a selection of Butterfly Pea Assam Boi, Watermelon & Mint, and Hygge House Soda with Longan to go with the meal.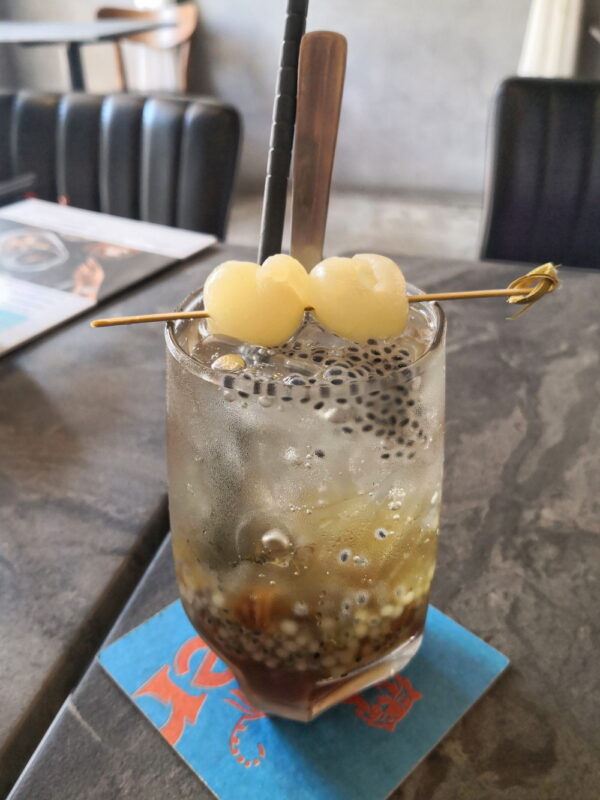 For food, we start off with some tapas. The promo set with three tapas (RM55) comes with a glass of soda. We took some time in selecting and our choices include Corned Beef Croquette, Meatball in Tomato Sauce, and the Pork Belly with Potatoes.
The Corned Beef Croquette is a popular finger food. Coated in crumbs, the deep-fried balls with a crispy exterior offers a burst of rich savoury flavours. The Pork Belly with Potatoes also captured our attention. It was simple with a delicious combination of tenderness and porky flavors.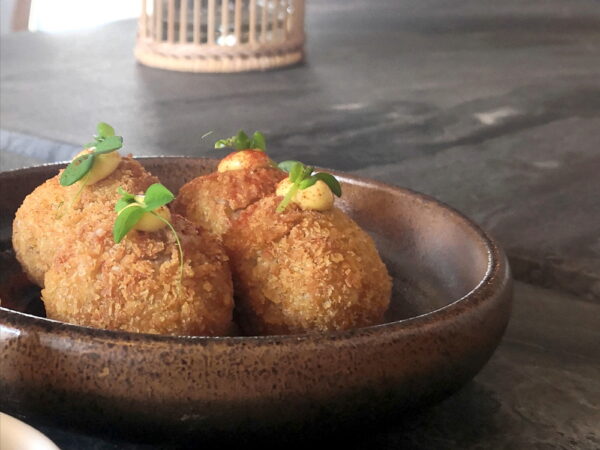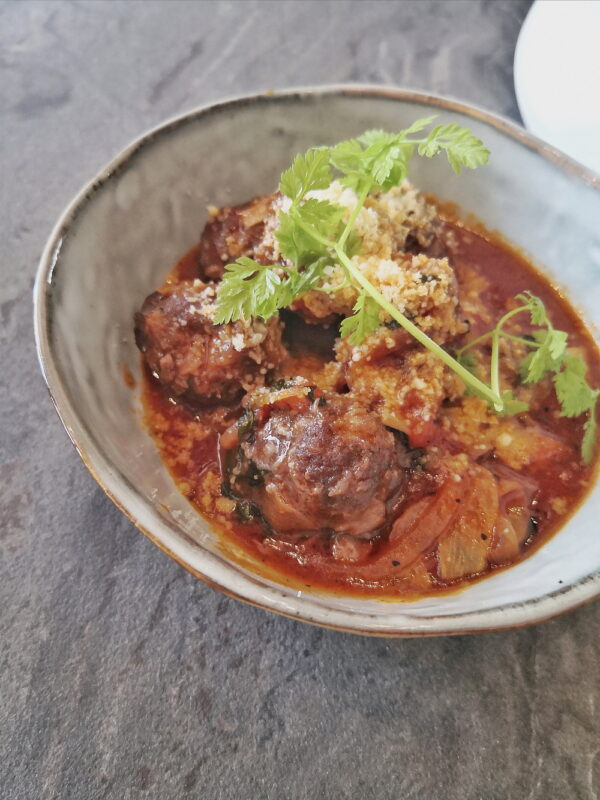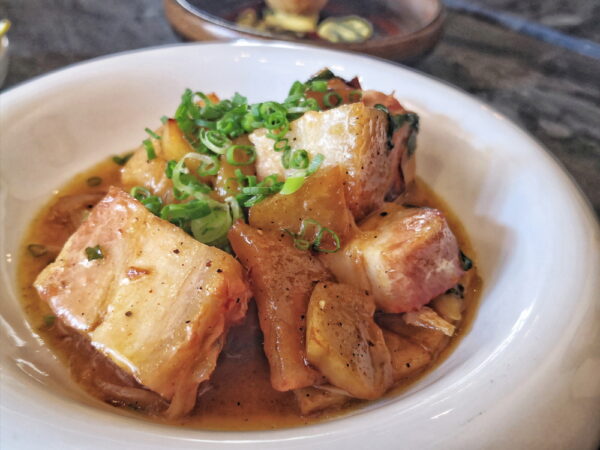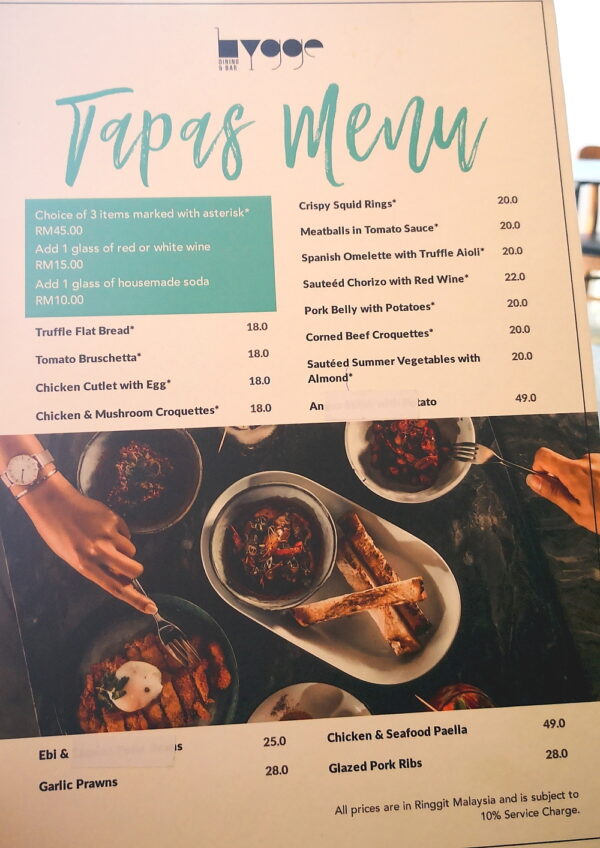 We followed up the tapas with mains: Hygge Signature Laksa, and the Seafood Paella. The latter cooked with a flavorsome stock comes with lashings of seafood.
The bowl of Hygge Signature Laksa isn't your average curry noodles. This dish priced at RM28 is served with huge prawns, chicken, fish cake, beancurd sheet, and hard-boiled egg in a creamy fragrant spicy broth sweetened with seafood along with spices. Paired with garnishing of fresh coriander, spring onions, red chili, and droplets of lemon juice, it was so yummy.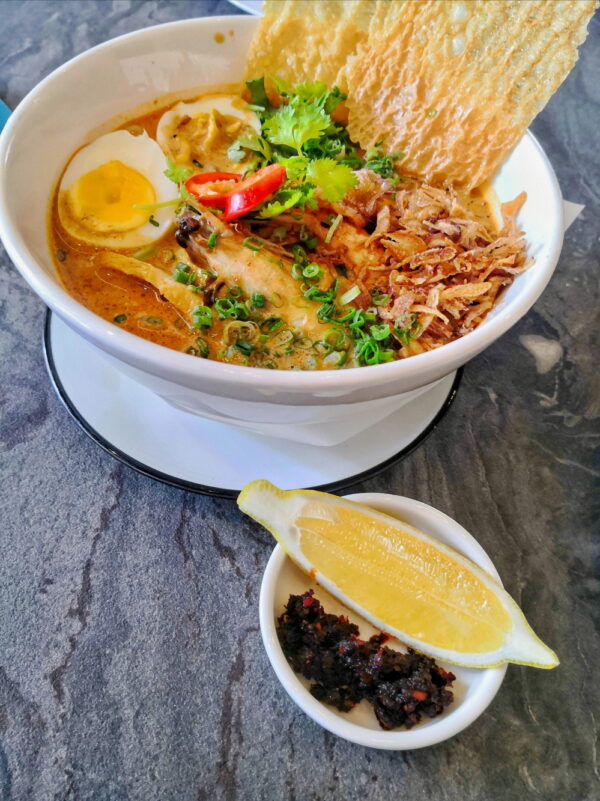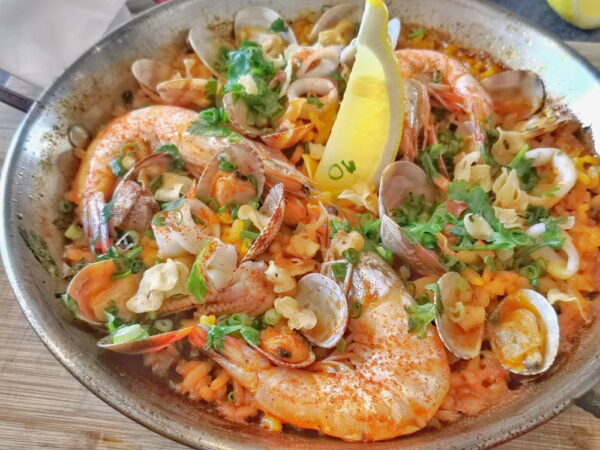 *** As with the current MCO2.0, the outlet offers exciting takeaway menus for the Good Eat Set, Eatery Set, and the Tapas Set. The latter has three, five, and seven tapas going for RM45, RM70, and RM90. There will be free delivery if orders are above RM100.
Hygge Dining & Bar
58 Jalan Kuala Kangsar
10450 George Town
Penang

Tel: 04- 262 8898