Thong Thai Fusion Restaurant at Cintra Street Penang
Penang is a city with many Thai cuisine dining options and Thong Thai Fusion Restaurant at Cintra Street is certainly among some of the best. The restaurant located among a row of double-storey houses is offering diners a treat of Thai cuisine from starters to meat and seafood dishes, and sweet desserts.
We skip the starter and went straight for the Tom Yum Seafood which comes in a pot with slow heat under it. Served in a decent portion with a variety of prawns, fish, and squid, the hot and sour seafood soup can easily be shared by three people.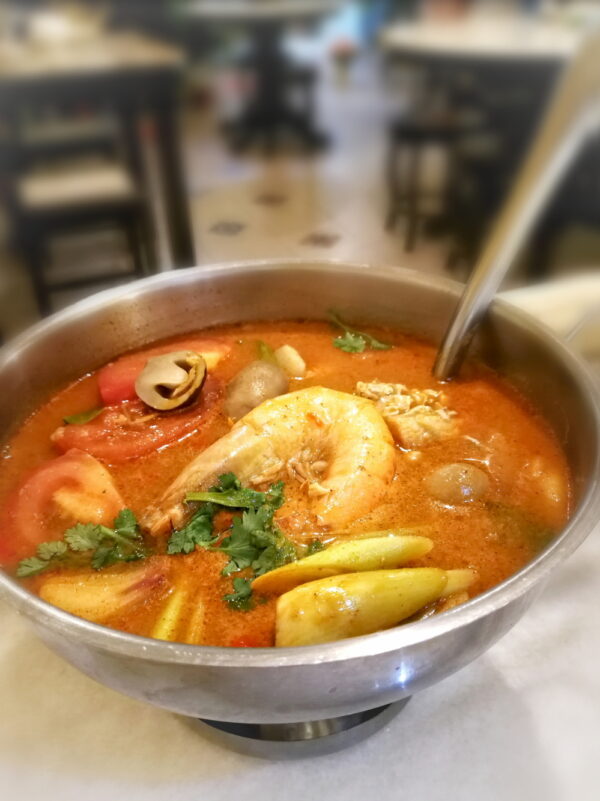 For the main course, there is Seafood Stir-Fried Otak, Asparagus Prawn with Sambal, Gaeng Som, and Thai Basil Minced Pork along with omelette dishes such as Cha-Om, and Vegetable with Egg.
The flavors of the seafood stir-fried otak dish are very addictive – the spiciness and creaminess of the coconut milk go well against the sweetness of the seafood. Another well-composed dish is the asparagus prawn dish, stir-fried with a rich and pungent sambal sauce.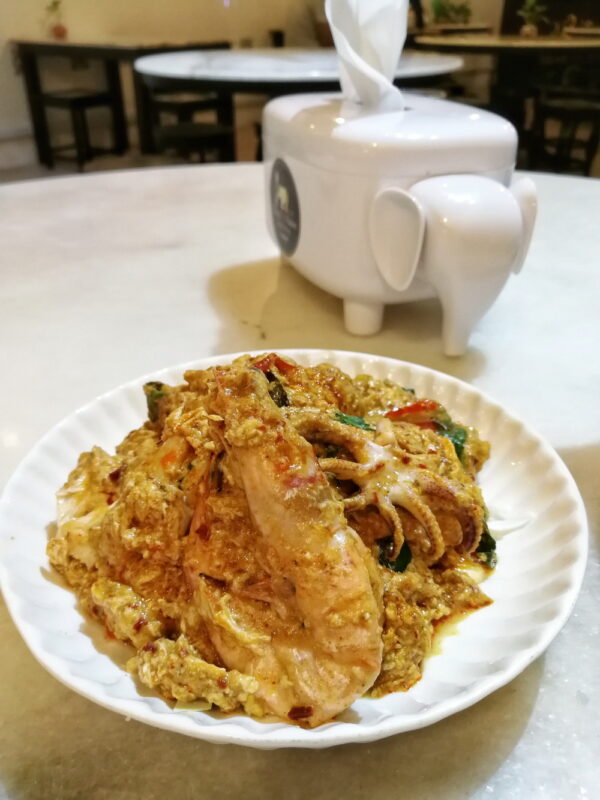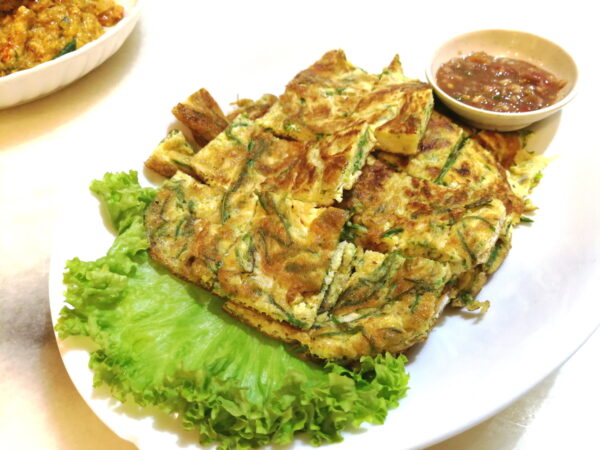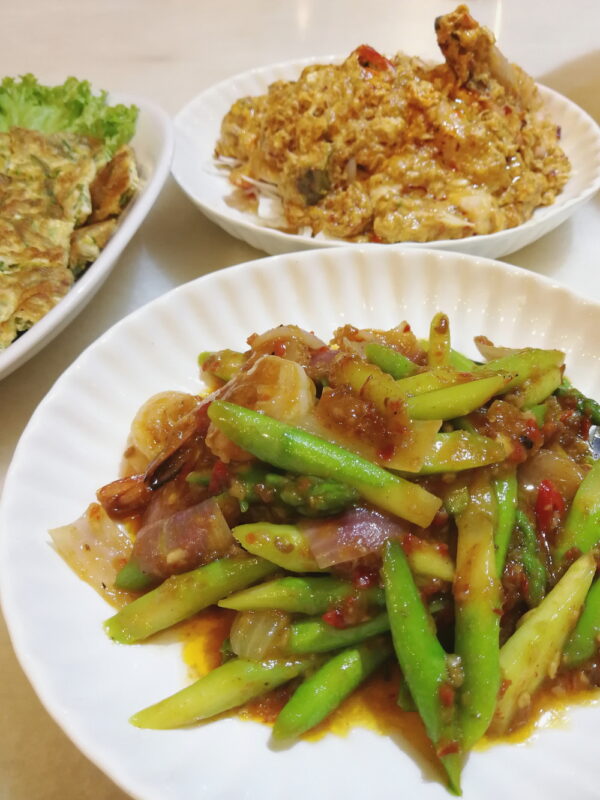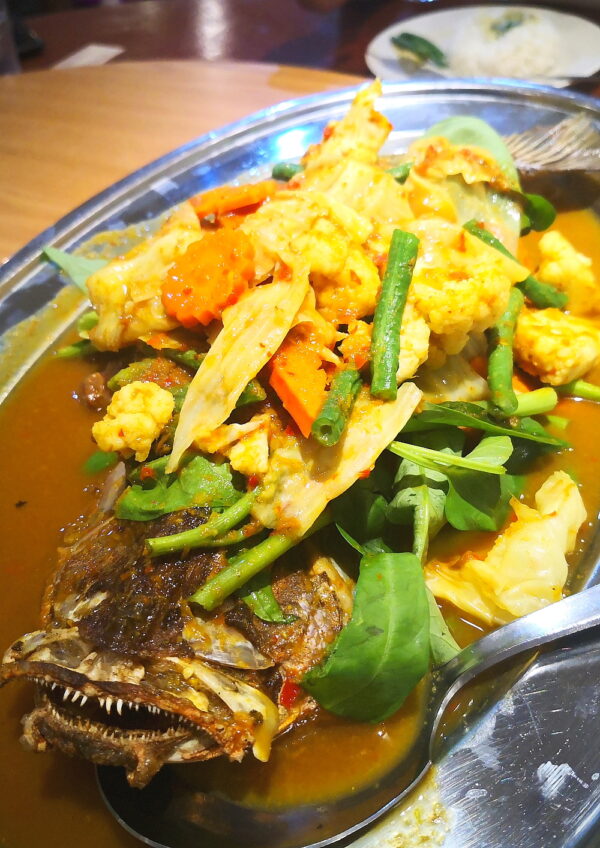 To end the meal, there is a handful of desserts. Savour choices like Tap Thim Krob, Mango Sticky Rice, Coconut Sorbet, and Bee Koy Moy. For a combination of jackfruit and water chestnut, order the Tap Thim Krob prepared with fresh coconut milk.
We love how the restaurant serves up the sweet treats in small portions so we can try several on a visit. The prices are between RM4 and RM12.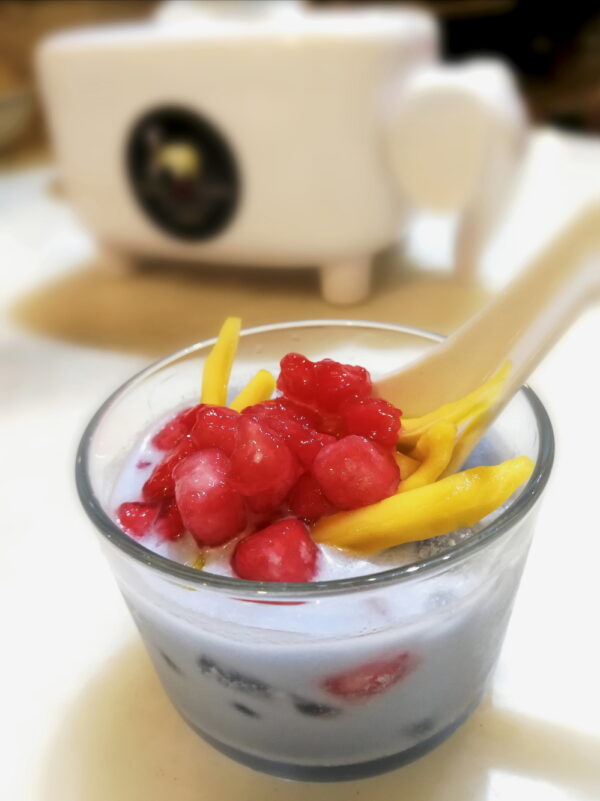 For now, guests will be able to dine in at Thong Thai Fusion Restaurant from 11am till 9.30pm daily.
Thong Thai Fusion Restaurant
59 Lebuh Cintra
10100 George Town
Penang
Mobile: +60102120280