OO White Coffee Cafe at Waterfall Hotel, Pulau Tikus, Penang
Experience local hawker food at OO White Coffee Cafe 噢噢白咖啡 in Pulau Tikus, Penang.
Located in Waterfall Hotel on Gottlieb Road, the air-conditioned space is one definition of a great cafe for local hawker food away from the scorching sun. Opened in late 2020, this cafe is a second outlet by the proprietor of the existing OO White Coffee Cafe on Carnavon Street.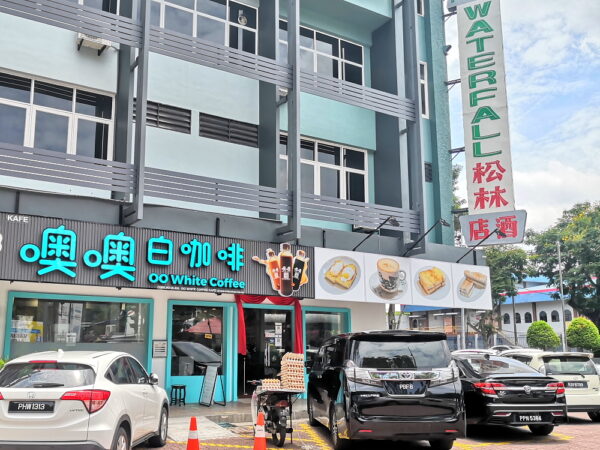 Similar to the Carnavon Street outlet, this cafe has several food stalls. Besides the hawker food, the local coffee drinks take pride of place on the cafe menu. The selections draw the crowds be it breakfast time, lunchtime, or tea-time.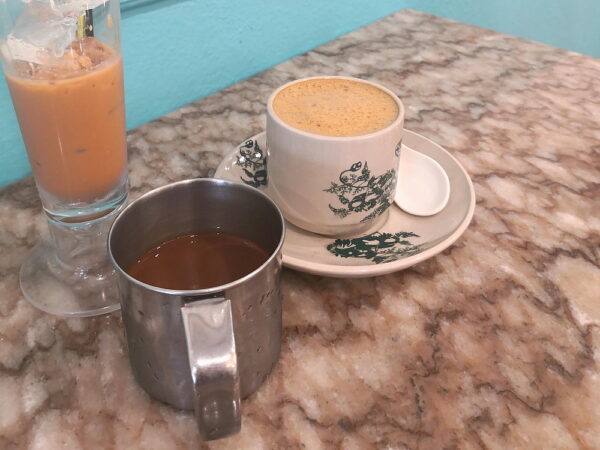 Many were seen catching up over their top-selling yuan yang, and the signature white coffee which has quite a reassuring coffee kick. There is also a range of fresh juices prepared using locally sourced fruits. Discover Penang's specialties of nutmeg juice and ambra juice, all done with a touch of sour plum.
If you are planning to have a light bite along with coffee, we recommend complementing it with simple fare like toast with kaya butter, peanut butter, or meat floss. The toast with kaya butter is a consistent winner. Other highlights are the steam bread, and polo bun with butter or cheese and ham filling.
As far as food is concerned, the selection definitely includes the signature fried oyster omelette. One of Penang's famous hawker food, this dish has garnered a loyal following with its beautiful golden brown crispy texture and fresh oysters. A dip in the accompanying chilli sauce is a must as it gives an extra boost of flavor.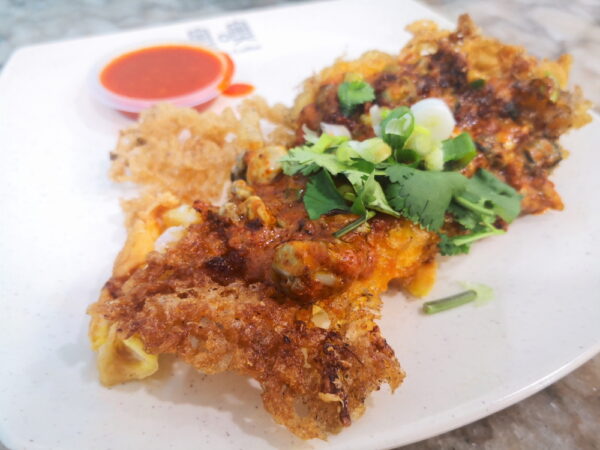 The menu also featured noodle dishes and there is everything from pan mee, Hokkien mee, Ipoh hor fun, char koay teow to even nasi lemak. The Hokkien mee is absolutely the one to order. There are many reasons to love this dish, like the many ingredients (egg, pork slices, four deshelled prawns served whole) and flavorful spicy soup. All at only RM8.50.
As for the prawn & chicken hor fun, it is priced at RM10.90 and comes in orange hue soup with shredded chicken and just two deshelled prawns (sliced into half). The price seems just a little high.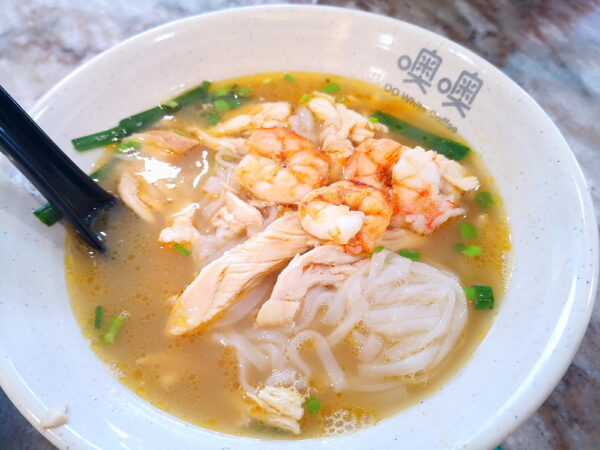 Then there is also the dry and soup version mushroom pan mee served with egg, minced meat, fried anchovies, and Chinese black mushroom. Of course, the dry version pan mee is best enjoyed with a bowl of sayur manis soup. At an affordable price of RM6, one can enjoy the bowl of soup which comes with swirling strands of eggs.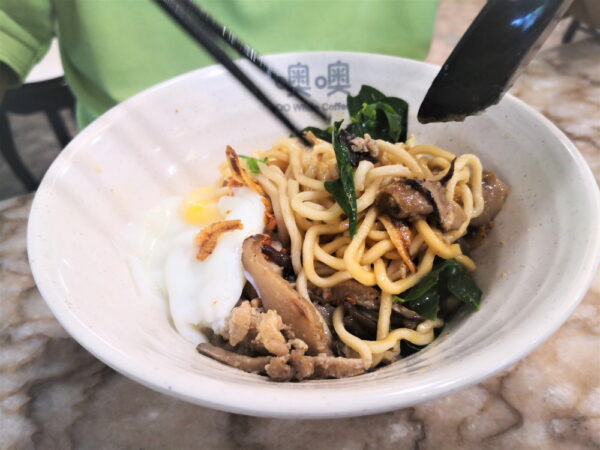 OO White Coffee Cafe is open daily for dining with business hours from 7am till 5pm. Generally, the prices of food at this cafe are slightly higher, but still, it does not seem to be troubling the lunch crowds that are present.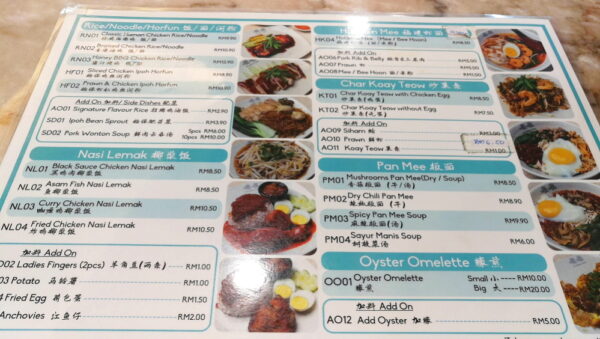 OO White Coffee Cafe 噢噢白咖啡 at Waterfall Hotel, Penang
29 & 31 Jalan Gottlieb
10350 George Town
Penang