Ramadan Buffet Sajian Kampung-Ku 2021 at Hompton By The Beach, Penang
On this month of Ramadan, savor the flavors of traditional Malay cooking at Hompton By The Beach, Penang. The hotel has prepared the "Sajian Kampung-Ku 2021" Ramadan Buffet and the Spice Garden Cafe located on the 11th floor is the venue. The buffet promotion is valid for a limited time period, starting from today 16 April to 9 May 2021.
Breakfast with a glass of nutmeg, lychee or sarsi before going for light starter of ulam. From the ulam-ulaman counter, check out the bowls of kacang botol, daun selom, peria, kacang bendi, petial, jantung pisang, daun ulam pegaga and more. You can add on accompaniments of sambal belacan, budu, cincalok, and sambal tempoyak to give the variety of ulam-ulaman that unique spicy kick.
Apart from the ulam, there is also a wide range of kerabu dishes, jeruk buah-buahan (pickled fruits) and keropok (deep-fried crackers).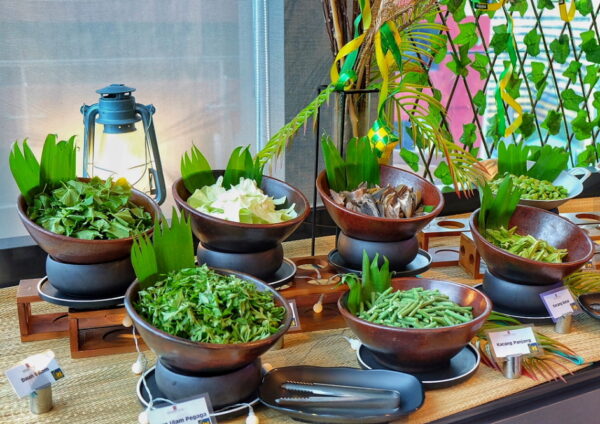 From the soup pot, check out the warm offerings of sup ekor, and the bubur lambuk berempah. As for the mains, there is something for every palate. The array of mouthwatering dishes includes siput lala, ikan patin masak tempoyak, daging rendang maharani, ayam masak gajus, udang kasturi and dalca telur.
Be captured by the daging rendang maharani, made from beef and slowly stewed in spices and creamy coconut milk. The dish is very aromatic and the pieces of meat are tender.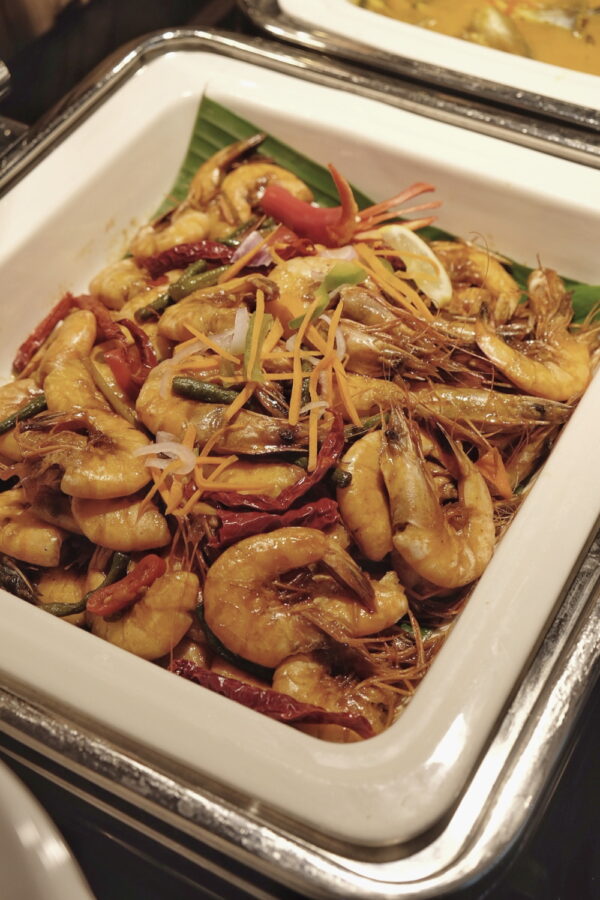 Next, at the gerai (action stall), watch as the chefs prepare the kambing panggang golek. You will have a choice of rosemary sauce, mint sauce and black pepper sauce to go with the meat.
Noodles is another choice and there is the mee goreng and laksa Penang. The latter makes its appearance with a variety of lettuce, pineapple, bunga kantan, onions, cucumber, red chilli, and daun selom. This spicy noodle dish consisting of rice noodles in hot and sourish fish broth is very pleasing.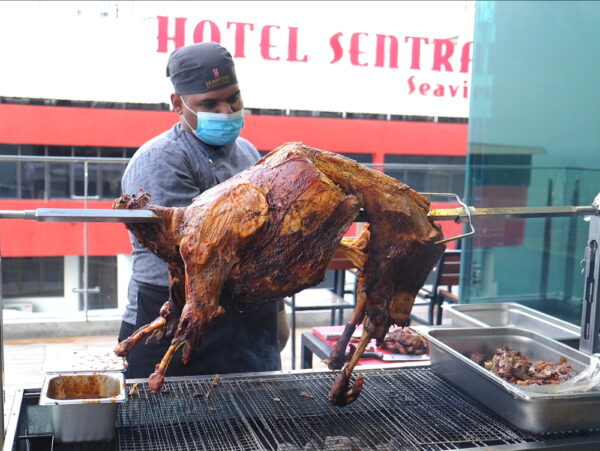 There is an abundance of desserts, and freshly cut fruits to put the finishing touches on your dining experience. Variations of savory and sweet Malay kuih-muih include kuih talam, kuih dadar, ketupat palas, pulut panggang, karipap and kuih bengka. Expect to find the savory pulut panggang (rice log wrapped with banana leaves) filled with grated coconut mixed with dried shrimps, chili, and spices.
Besides the kuih-muih, diners can opt to have the cendol, ice cream or colorful ais kacang with sugar syrup-flavored shaved ice along with assorted ingredients. Finally, do remember to have a bite of the buah kurma (dates) – there is a total of five varieties to try.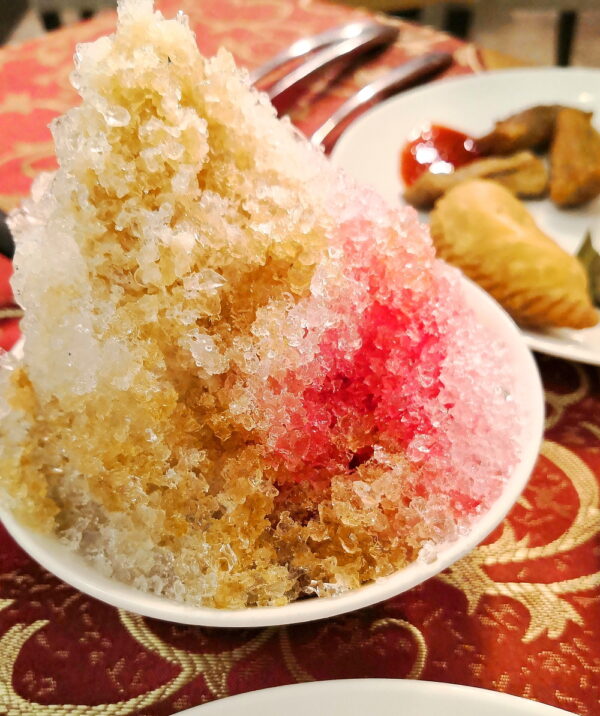 The buffet dinner is priced reasonably at RM68nett for senior citizens (55 years and above) and children (aged 7 to 12) while the adult priced is at RM110nett. There is an early bird promotion and the adult price is excellent value at RM88nett, with bookings made before 22nd April 2021. What's more, there are lucky draws and you stand to win attractive prizes.

The buffet is held with strict compliance with SOPs, and handwashing facilities and sanitizer are provided. Reservations can be made at 04-373 3233 or e-mail fnb.coordinator@homptonhotel.com
Hompton By The Beach Penang
533 Jalan C M Hashim
11200 Tanjung Tokong
Penang