Permai Village Cafe at Lembah Permai, Tanjung Bungah, Penang
Permai Village Food Stand offering Penang hawker fare as well as international cuisine is a lively addition to Lembah Permai's food and beverage scene. This dining space is kept clean and we particularly enjoy the food from Permai Village Cafe (stall no.16).
This spot has been nourishing hungry locals of all walks of life with its non-vegetarian and vegetarian Indian Style Curry Rice Sets.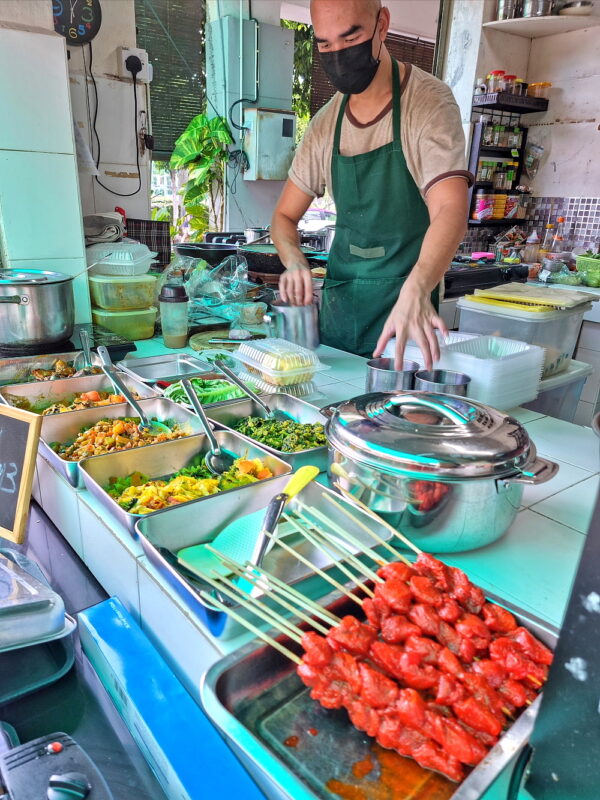 There are various Indian style curries and one can be side-tracked by choices like chicken, lamb or fish. As for the rice base, you have three choices – white, mandi, or briyani. Each set is accompanied by two pieces of crispy papadam.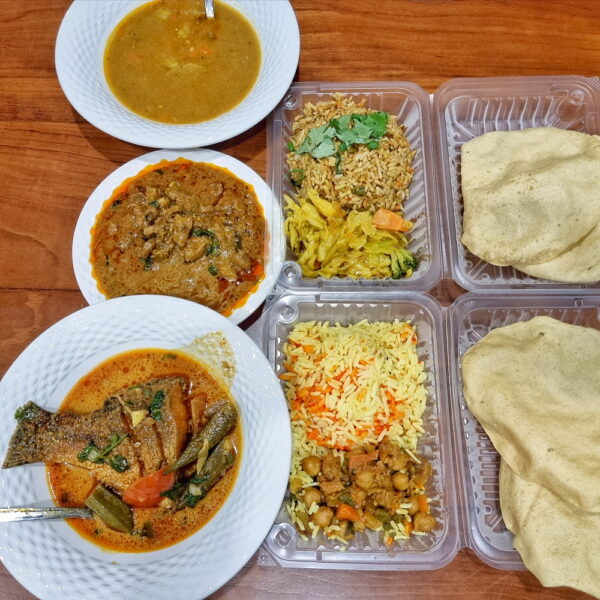 The Mandi Rice Fish Set is a delicious fish curry with ladies fingers over mandi rice, together with chickpeas and a light curry gravy. The fish curry has been getting our vote for its freshness and flavors.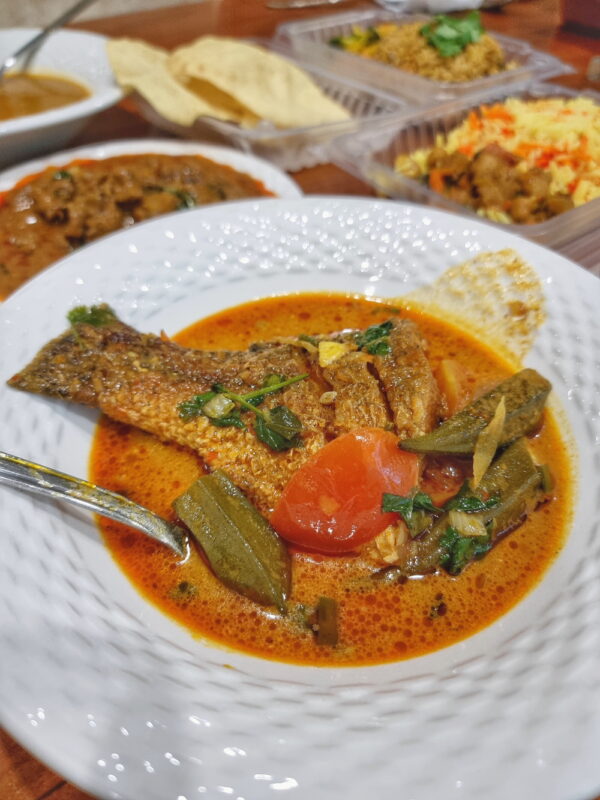 Briyani Fried Rice Lamb Set is a delicious intense lamb curry over briyani fried rice, together with stir-fried cabbage and light curry gravy.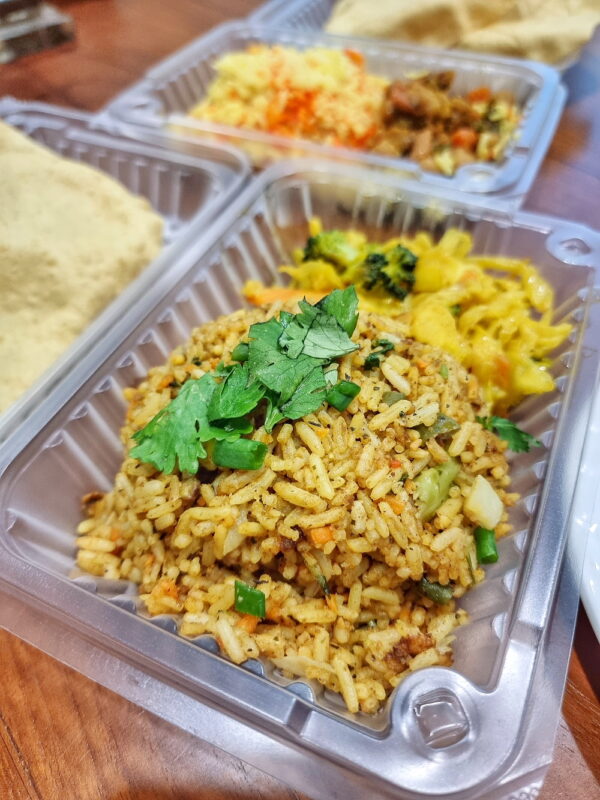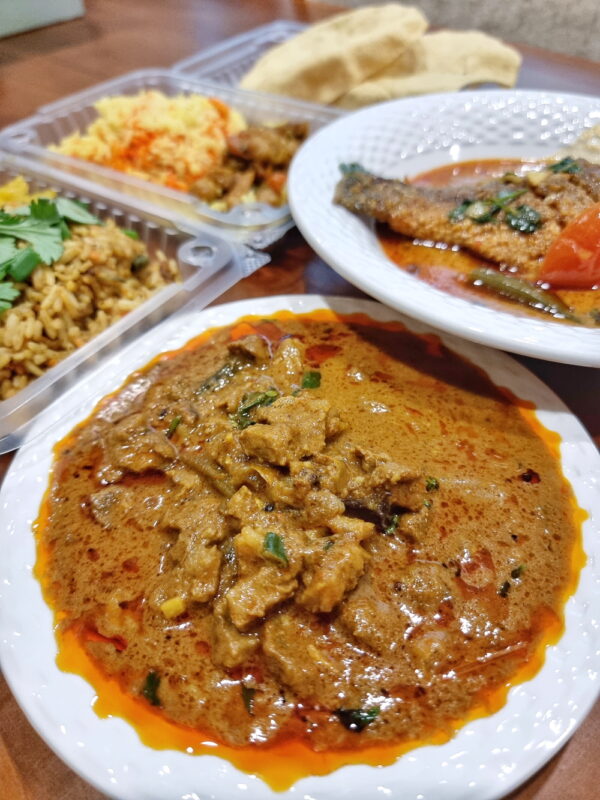 However, if you find yourself with a lighter appetite, options such as mee goreng, curry mee, and masala wrap could be your choice. Aside from those, you could go for the daily special – for RM3 you will get a skewer of chicken tikka. The cubes of grilled chicken make a great addition to the meal.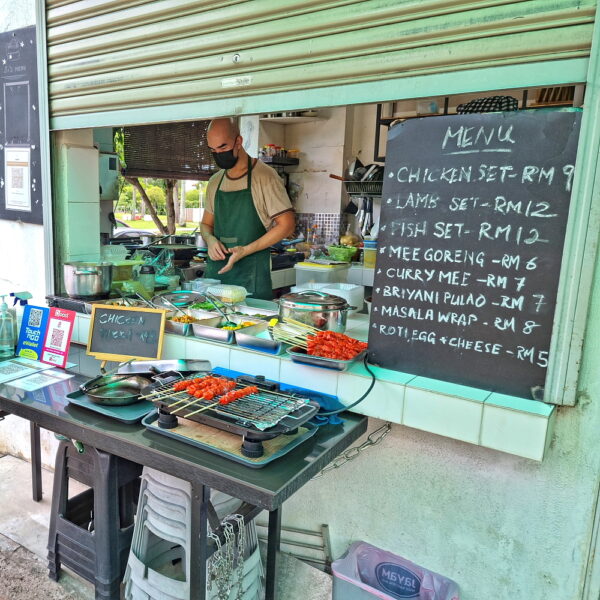 The stall is open six days a week (except Tuesdays) from 6pm till 9.30pm. For more info, call: 012 – 4387367.
*Due to recent provincial health measures related to COVID-19, dining-in has been temporarily halted and takeout hours are from 5pm till 8pm only.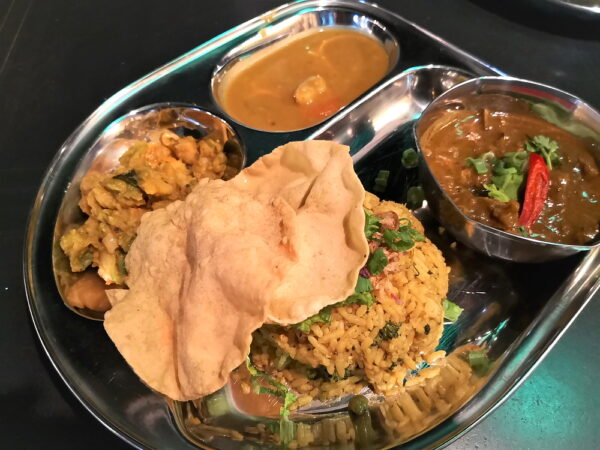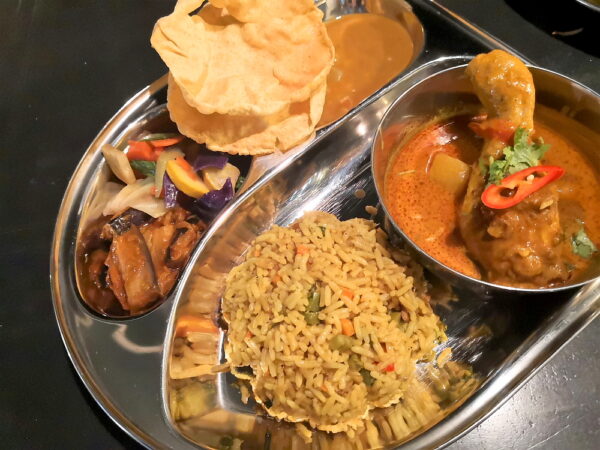 Permai Village Food Stand
16A Lebuh Lembah Permai 4
11200 Tanjung Bungah
Penang