Petit Cafe at Argyll Road, George Town, Penang
A lunch visit back from Ah Boy Koay Teow Thng stall leads me to the nearby Petit Cafe on Argyll Road, Penang. Its signboard might give you a first impression that it is a cafe serving sweet treats but in fact, the menu here serves Vietnamese and Asian fusion food.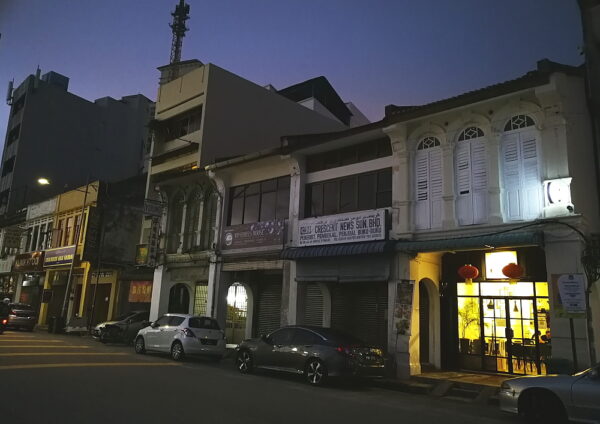 From the menu, you are able to find street food, sandwiches, small bites, and rice plates. For noodles, choose from a wide array of selections – Vietnamese Beef Noodle, Grilled Pork Vermicelli, Spicy & Sour Seafood Vermicelli Soup, or the Cambodian Dry Pork Noodle. The Vietnamese Beef Noodle and the Cambodian Dry Pork Noodle are the popular selections here.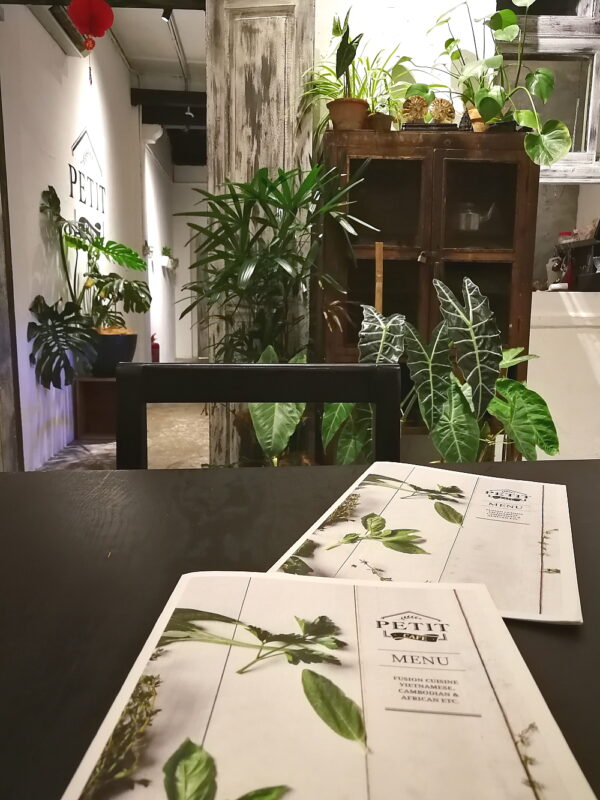 The Cambodian Dry Pork Noodle has rice noodles served with minced pork, pork belly slices, prawns, pork meatballs, and garnishing of spring onion and coriander. Priced at RM14.90, this dry noodle dish is well-complemented by a bowl of soup and a plate of bean sprout and basil.
Larger appetites will be sated with the eight rice options. The African Grilled Chicken Rice comes with alloco, tomato salad, and a flame-grilled chicken drumstick which radiates delicious flavors. Making the dish even better is an orchestra of black sauce and red hot chili sauce.
Another rice option is the Vietnamese Shaking Beef Tomato Rice which whets the taste buds with its very tender beef tenderloin. Served with pickled onions, and tomatoes, there is also an unexpected salt pepper lime dipping sauce which gives the dish a great tangy twist.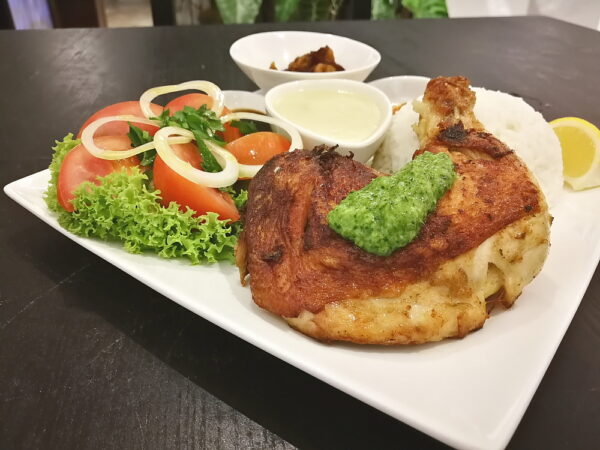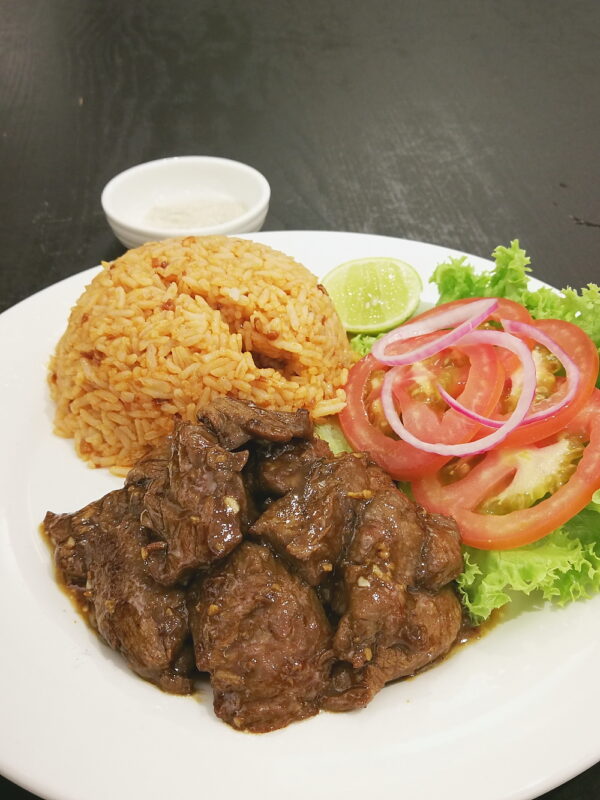 The cafe also offers small bites – munch on sugarcane prawn, Vietnamese fresh spring roll, or the deep-fried spring roll. Diners can also go for the Viet Platter which offers a choice of all three for only RM12.90. The sugarcane prawn is addictively good.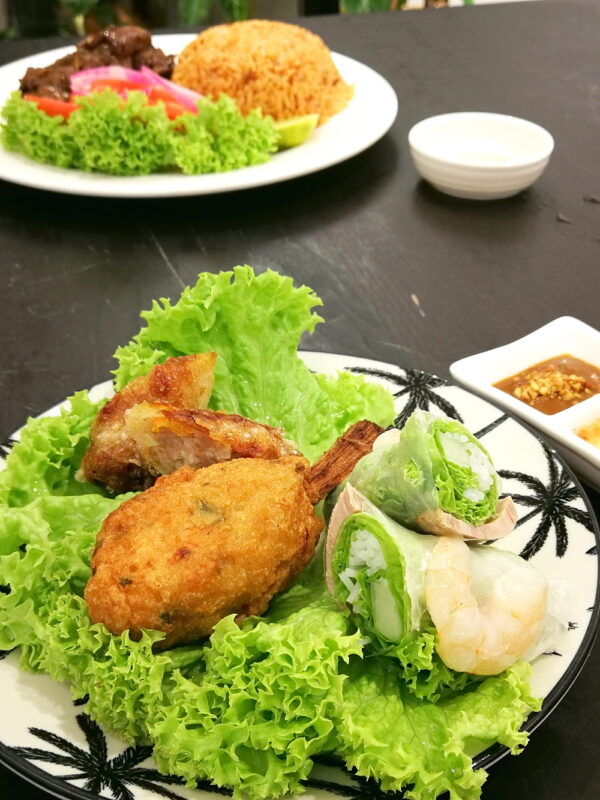 As for beverages, the menu features a range of options but not many resist the order of the Volcano Lave Coffee. This cold caffeinated drink attracts with its light taste and velvety foam.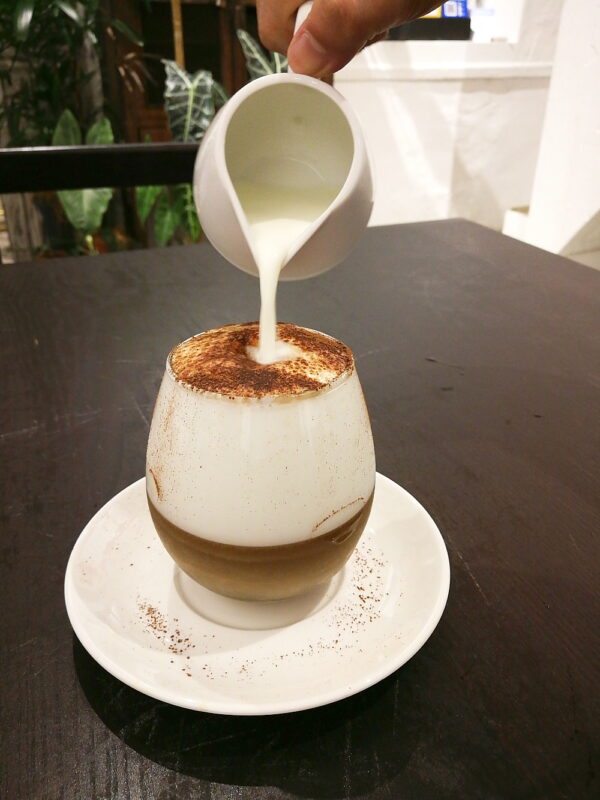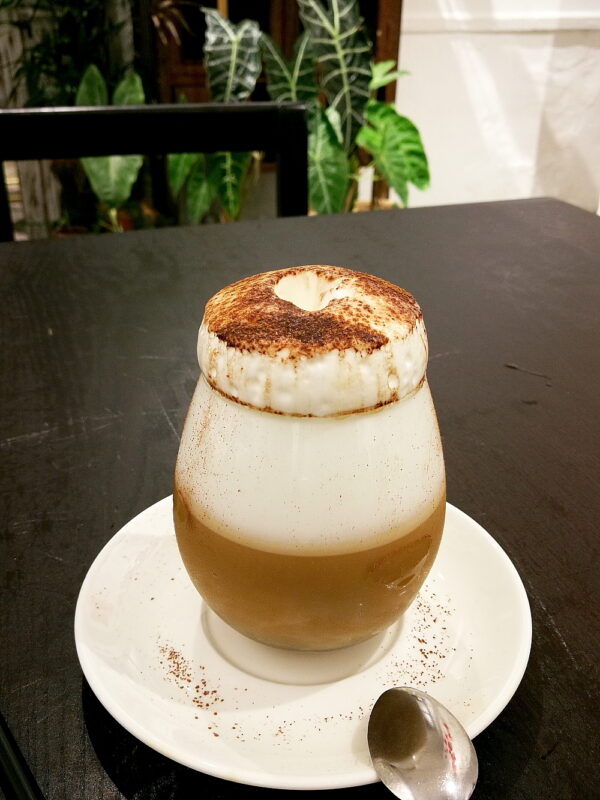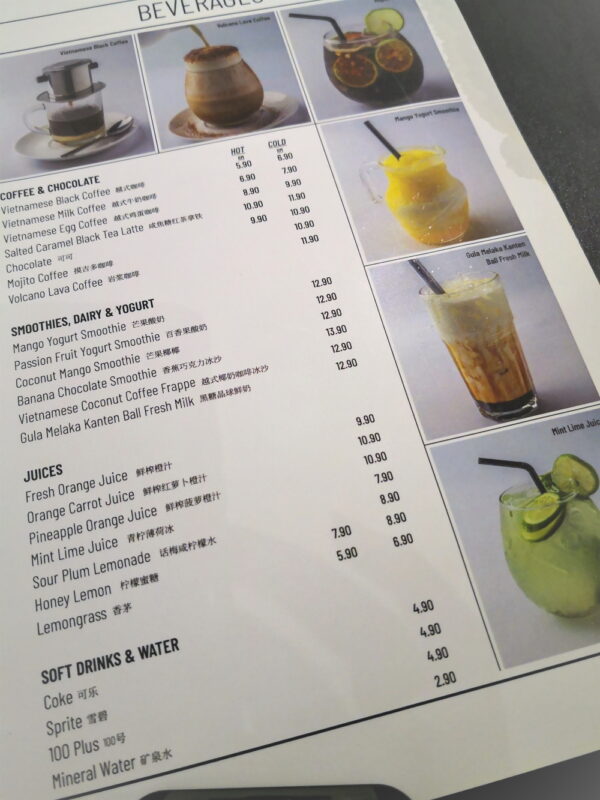 Petiti Cafe is open from 11am till 3pm and with a break within before it continues with dinner from 5pm till 9pm. Call to make a reservation, the cafe is closed on Wednesday.
*With the ongoing MCO, self-pickup, and home delivery services are only available from 11am to 6 pm. Call 04-2519319 for pick-up , and Whatsapp 016-4229312 for delivery services.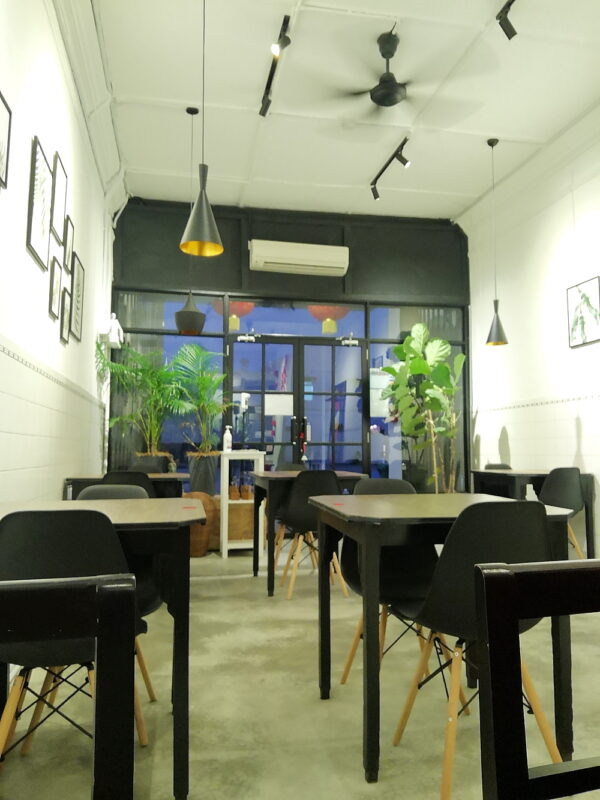 Petit Cafe
86 Argyll Road
10050 Georgetown
Penang