Wei Fang Bao Zhi 味坊包子 at Mount Eskrine, Penang
Wei Fang Bao Zhi 味坊包子 located along Jalan Mount Eskrine in Penang is an eatery dishing out quick Asian meals. Marked by huge red Chinese characters at the facade, the Chinese restaurant offers a menu (in both Chinese and English languages) of savory dumplings 饺子, soup-filling dumpling tang bao 汤包, China-based noodles, as well as a selection of barbeque meat.
Customers can place their orders at the counter – food is reasonably priced and casually presented.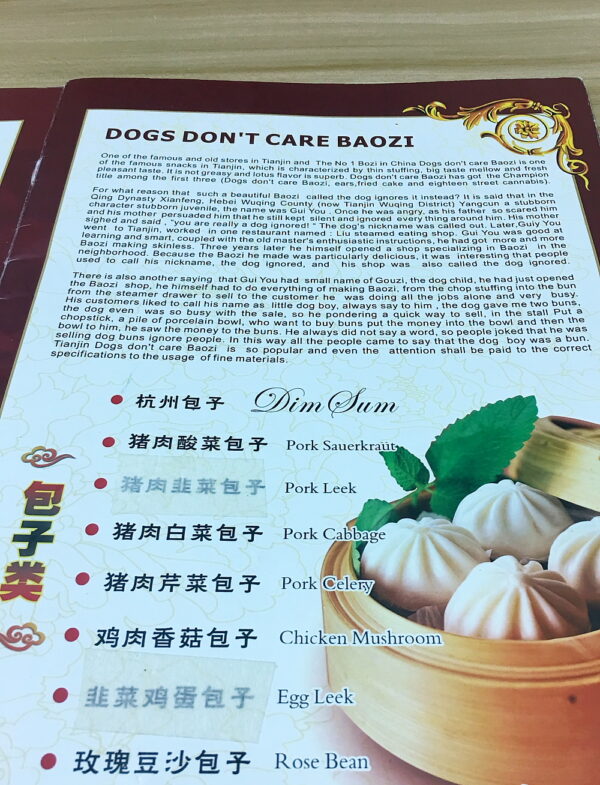 This eatery sells many dumplings per day, with the dumplings being made by hand, around the clock in the open kitchen located at the rear.
The signature dumpling 水饺 has been a favorite for many and comes with five variants – pork, pork sauerkraut, pork leek, pork celery, and pork cabbage. The dumplings with pleasing chewy skin are served plain and simple. Take them up a notch with a slather of chili paste, soy sauce, or black vinegar for that extra kick.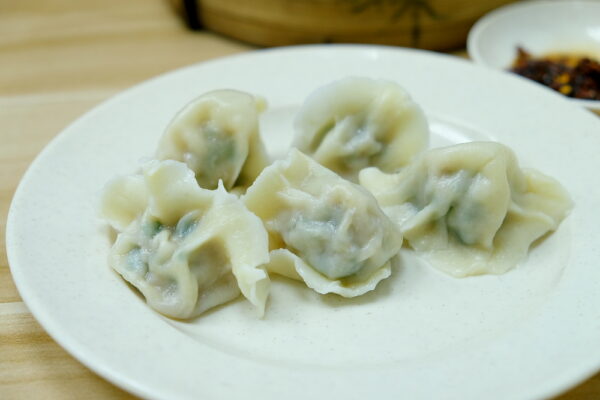 There is also the pipping hot Xiao Long Pao (small bao parcel packed with hot broth), and the Hot Pot Dumpling Soup served in a heartwarming seaweed soup.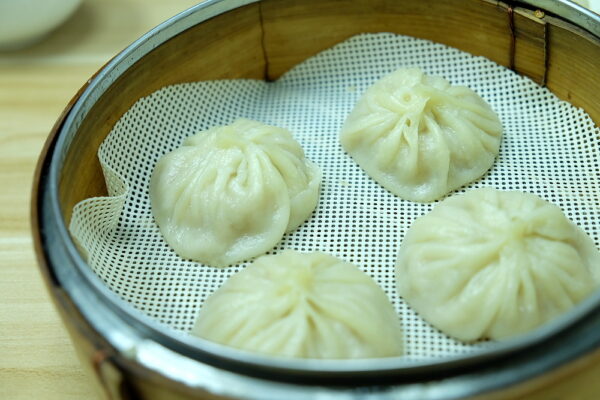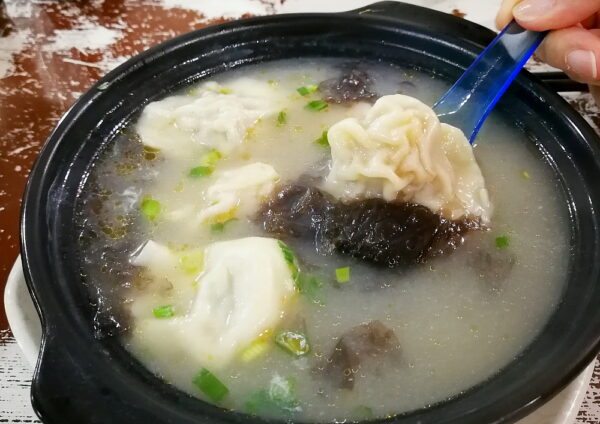 There is plenty of others on the menu and for something uniquely different, do try the Shanghai Fried Bun. Besides that, don't miss out on the Bacon Pie, with crispy flaky exterior and slightly chewy interior packed with meat seasoned with condiments and spices.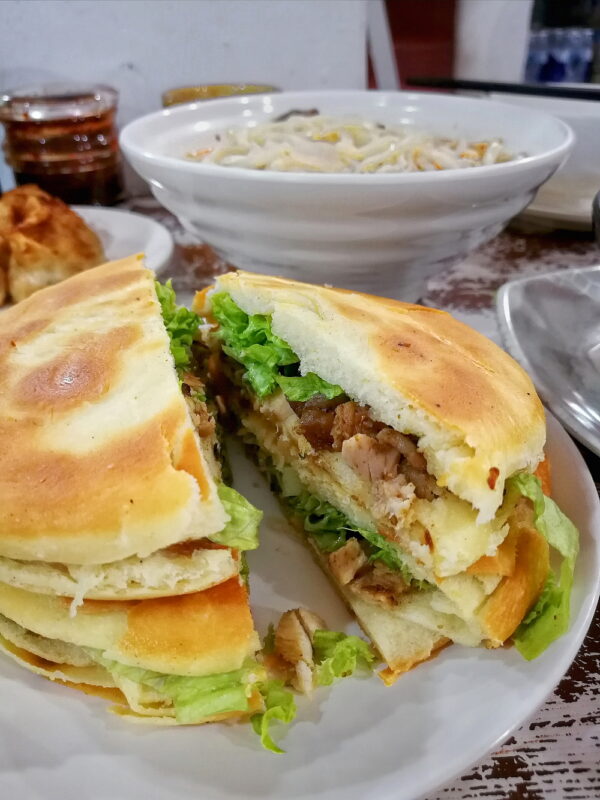 To complement the dumplings, the eatery serves a selection of dried and soup noodles. We love the flavours of the Zha Jiang Mian 炸酱面 – minced meat noodle with soy paste, peanuts, and cucumber. If you like a noodle with soup, go for the Lanzhou Beef Noodle. The soup is comforting but the accompanying chunks of beef are tough cuts.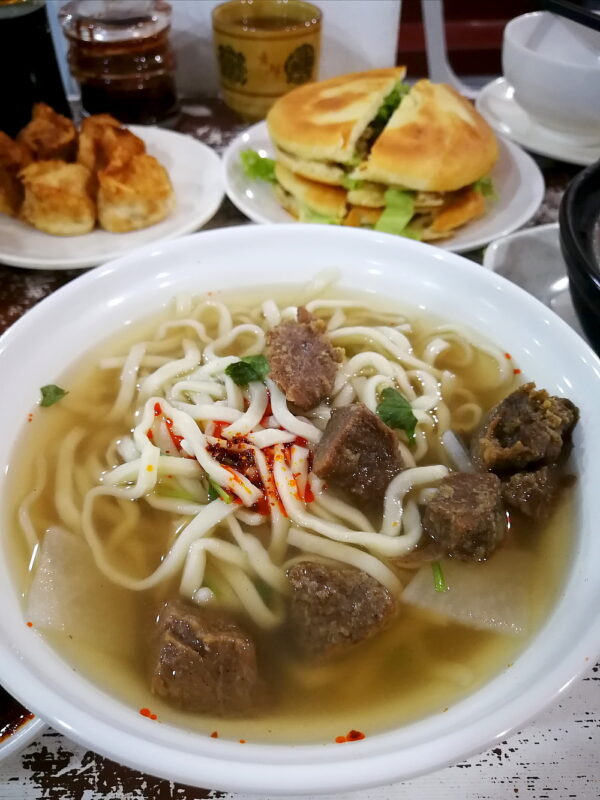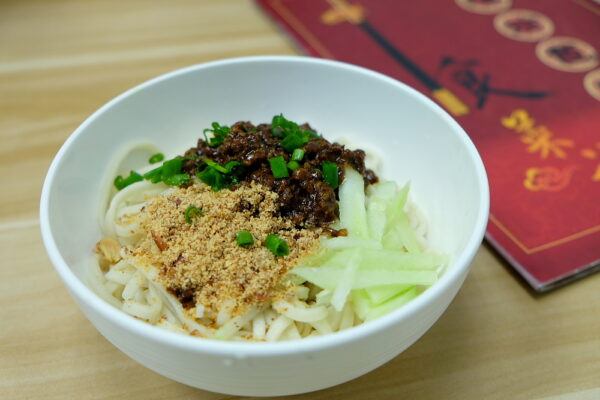 If you are still being hungry, you can savor the many skewers that are available on the menu. You can nibble on the bbq lamb, pork, fishball, sausage, and gizzard with prices ranging from RM2 to RM3.50 per skewer. Simple yet satisfying!
As for drinks, many diners opted to have their meals with the self-service free-flow Chinese tea.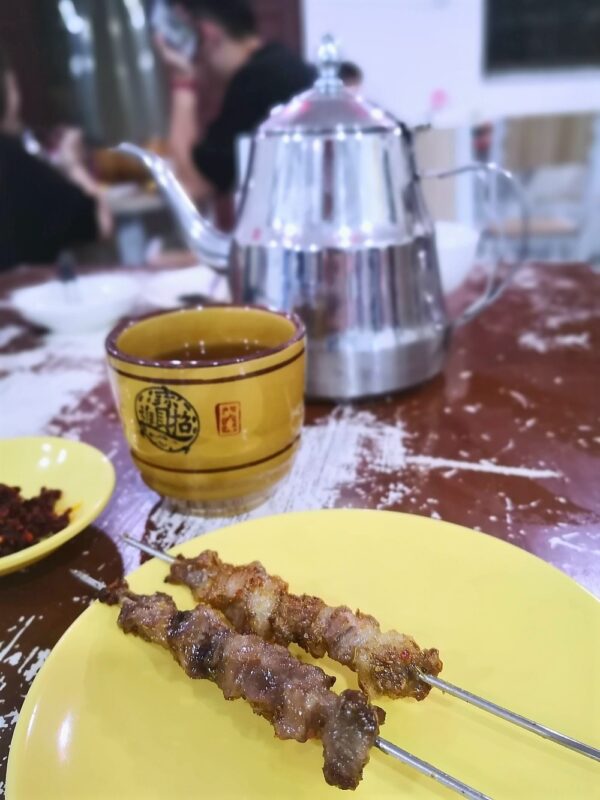 Wei Fang Bao Zhi 味坊包子 has been around for almost five years. Business hours are starting from 7am till 10pm (six days a week from Tuesday to Sunday). The place fills up fast especially for dinner, so do swing by early to avoid the hassle of waiting for a table.

Wei Fang Bao Zhi 味坊包子
80H Jalan Mount Erskine
10470 Tanjung Tokong
Penang

Tel: 017 – 4350832