Yong Pin Restaurant Shifted to Kimberley Street, Penang
If you are planning for a dim sum meal in Penang, you have an option of going to the newly opened Yong Pin Restaurant 榕槟茶楼. The restaurant which first opened in the 80's in Sungai Ujong has since shifted to nearby Kimberley Street.
The interior of the shophouse is bright, with an island counter in the center dividing the dining area. Diners can choose table seating or booth seating positioned against the wall.
Regular customers should be happy to know that the same range of steamed and fried dim sum still remains on the menu, however, the way food is served has changed. Instead of being carried around the tables in bamboo steamers and trays, the food is now displayed on the island counter.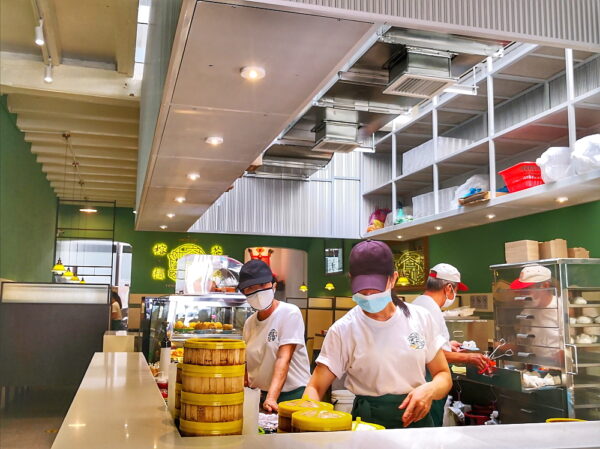 Most of the dim sum classics are on offer – expect to pick the type you want from the steamed and fried choices prepared with the freshness of ingredients.
The staple steamed items include siu mai, and har kow dumplings (with prawn and meat), lotus leaf-wrapped rice, spare ribs, fish balls, lor mai kai (glutinous rice with Chinese black mushrooms and barbeque meat), and braised chicken feet. From the porridge section, one can warm up with a bowl of century egg porridge.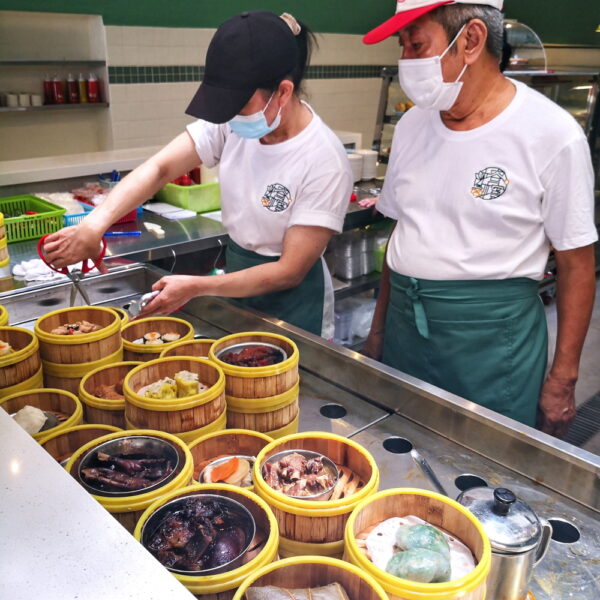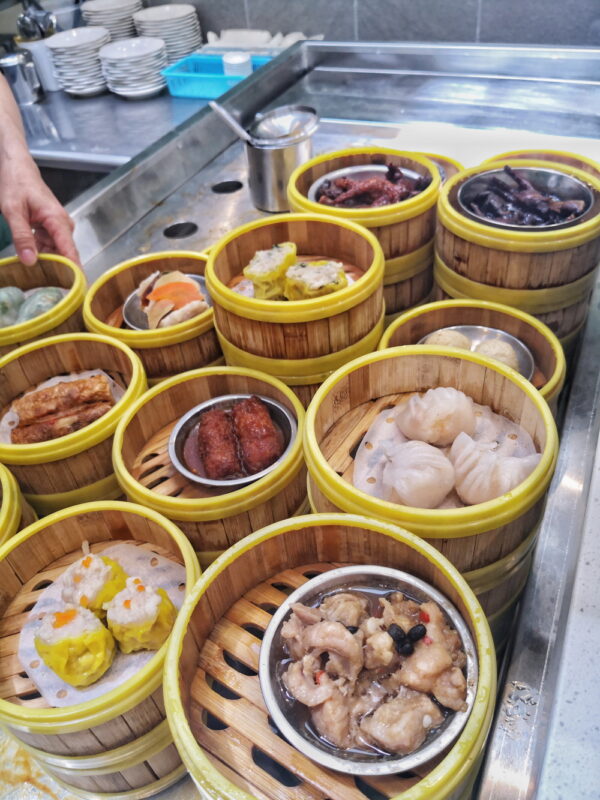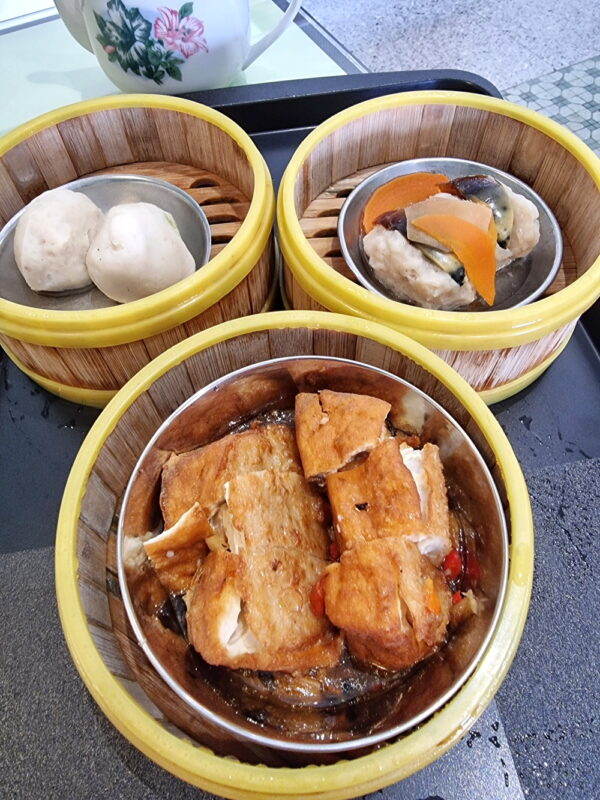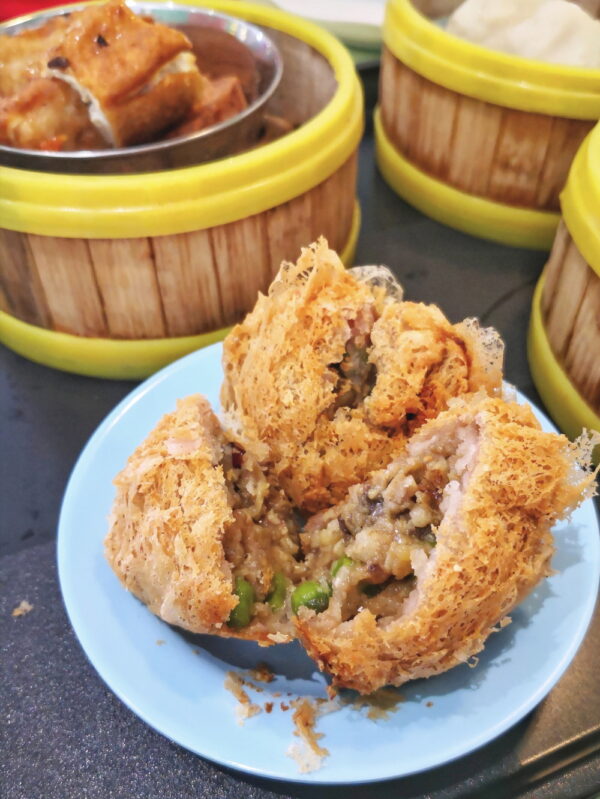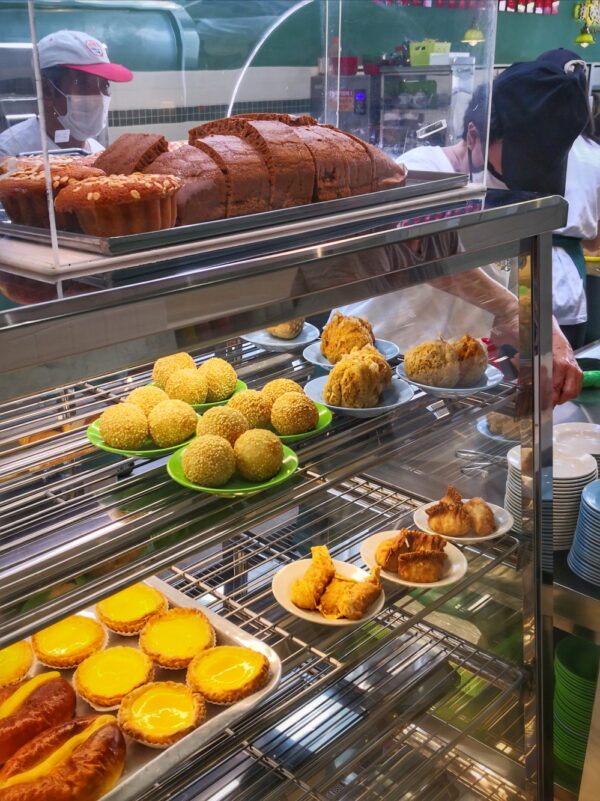 There is a wide selection of steamed bao, prepared soft and somehow with a little more bite. One can be tempted by savory choices on offer: Chinese pork sausage, barbecued meat, curd pork, and chicken. The curd pork was memorably tasty, nicely seasoned and not overly reddish in color. Sweet choices include items like lotus paste, sweet corn, kaya, red bean, and the sinfully rich golden yolk.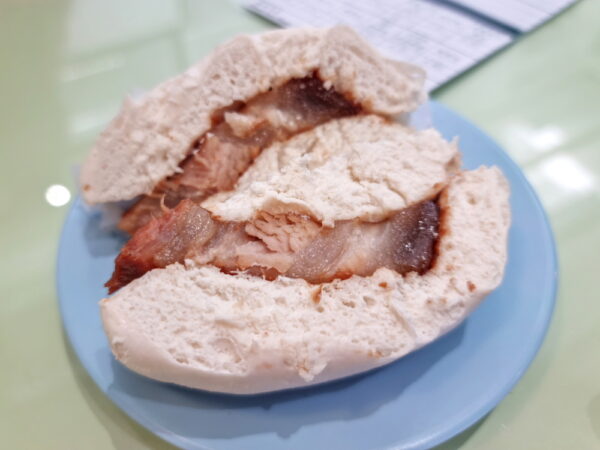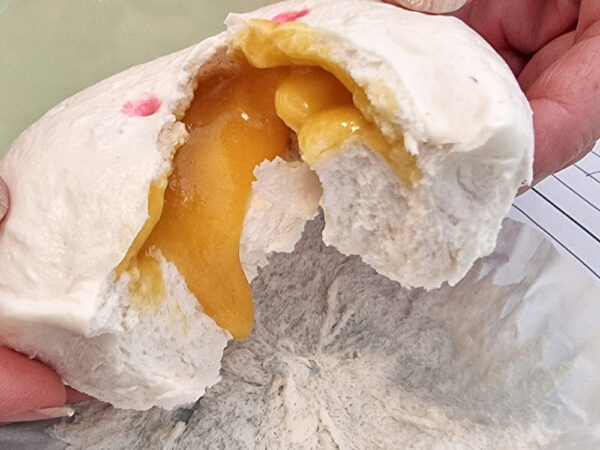 Maintaining its food choices at value-for-money prices, Yong Pin Restaurant is off to a great start with their opening. For now, the business hours are from morning 7am till 2.30pm daily.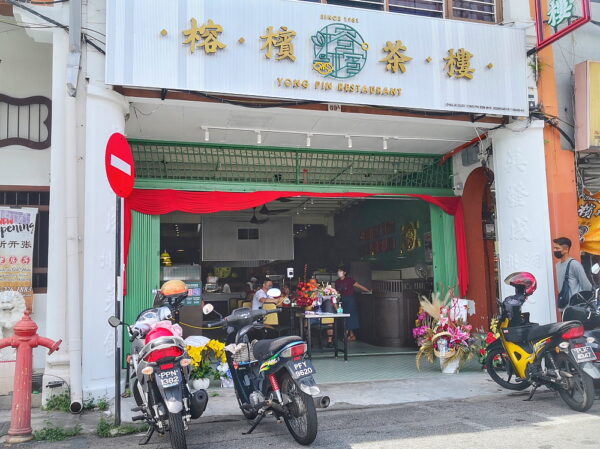 Yong Pin Restaurant 榕槟茶楼
59A Kimberley Street
10100 George Town
Penang
Tel: 04-261 1355