The Brew House at Anson Cube, George Town, Penang
***This outlet is temporarily closed and will be reopening in the middle of January 2022 in Gurney Paragon Mall!
The lively Brew House located at Anson Cube along the busy Anson Road in George Town, Penang offers a rather extensive menu where one can indulge in hearty Western cuisine and also Chinese dishes.
The non-Halal outlet which takes up a space of the ground floor is a cozy place to dine in with choices of air-conditioned comfort or out on the front corridor space.
From the daily set lunch (dine-in only) menu, one can pick from Chinese dishes and Western bites like pizzas and burgers. Every dish comes with a complimentary drink and ice cream.
On our lunch visit, we ordered the Chinese sets – Ham Yee Fah Lam Poh Rice Bowl (pork belly with salted fish), Pomfret Fish Kapitan Curry, and the Nyonya Pork Rib Curry RM15.80, all served with rice and soup. The prices ranged from RM13.80 to RM15.80 and the portions are quite substantial.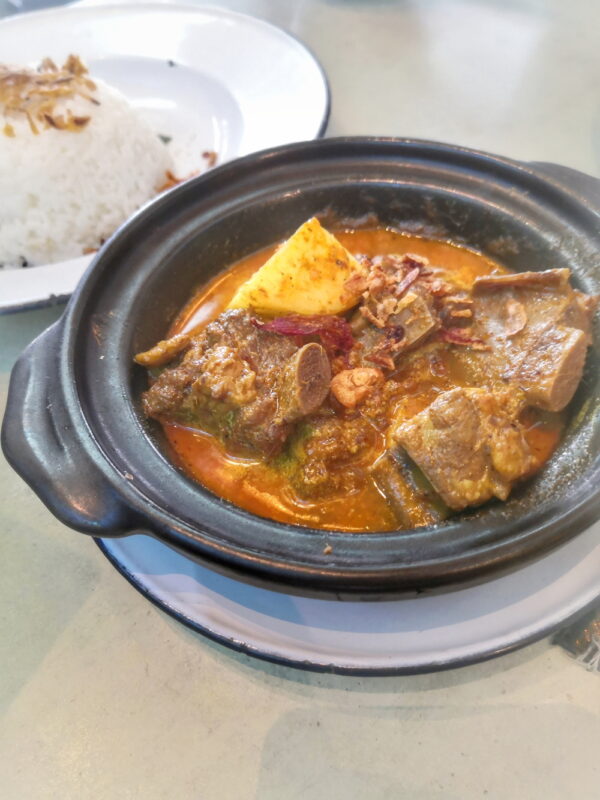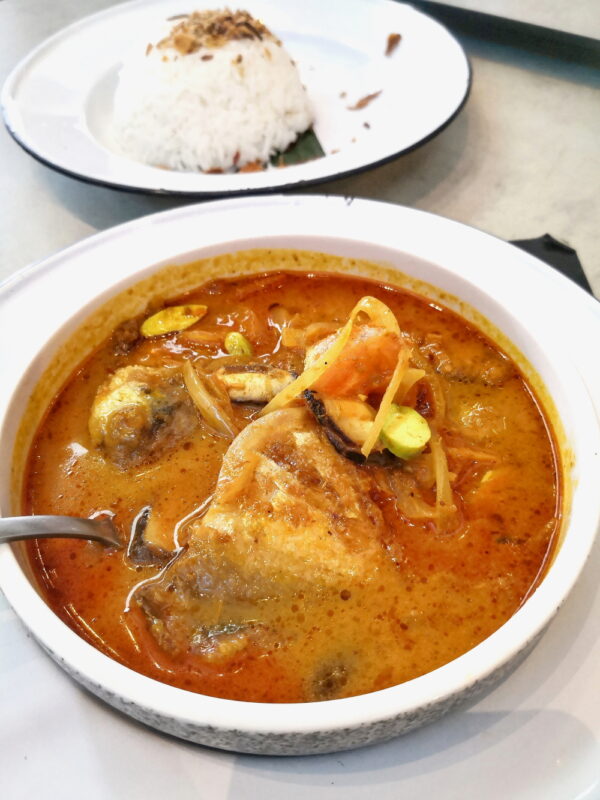 On the Western menu, expect to find most pub classics. The next time we were there, it was dinner time with an order of pizza, alongside two meat dishes. A light bite can be found in the Smoke Duck Peach Pizza. With the combination of smokiness and sweet tanginess, the dish successfully whets our appetite.
The Braised Pork Shank (RM35.80) and the Bacon Wrap Meatball (RM17.80) are two hearty dishes. The latter served in quantities of four meatballs makes a dish to share.
The Braised Pork Shank with flavorful and sublimely tender meat is worth a try. Accompanied by the helpings of corn and peas, there is enough gravy to give the taste.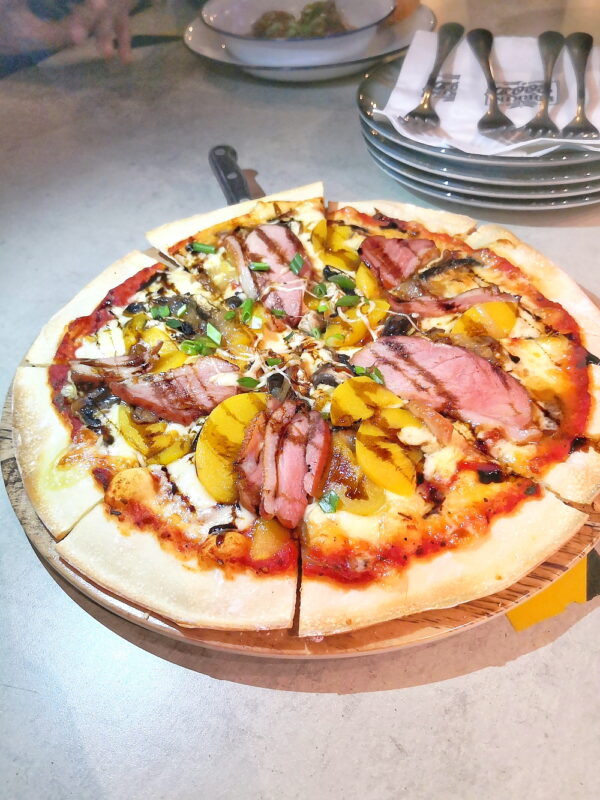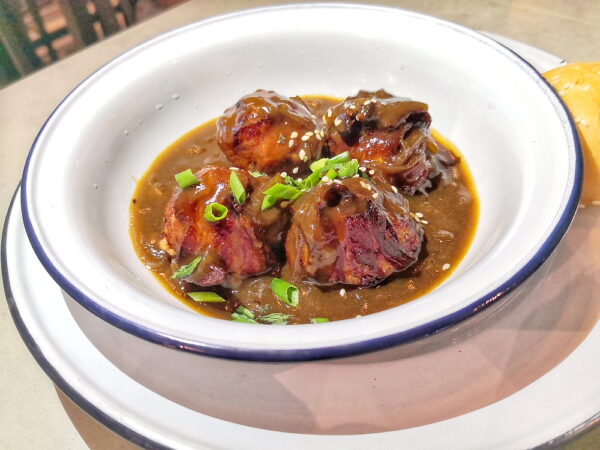 With its lengthy business hours, the outlet is well suited for a business lunch as for dinner meal among family and friends.
The Brew House
138-1-3 & 3A Anson Cube
Anson Road
10400 George Town
Penang