Emily Darling Cafe at Penang Road, George Town, Penang
What stands out beyond Emily Darling Cafe's attractive red facade is the variety of passionate handmade French pastries for all pastry lovers to behold. Located on the bustling Penang Road, the cafe jointly owned by Marcus Tan and Danny Yeong was named not for themselves but as Emily which stands for 'every minute I love you'.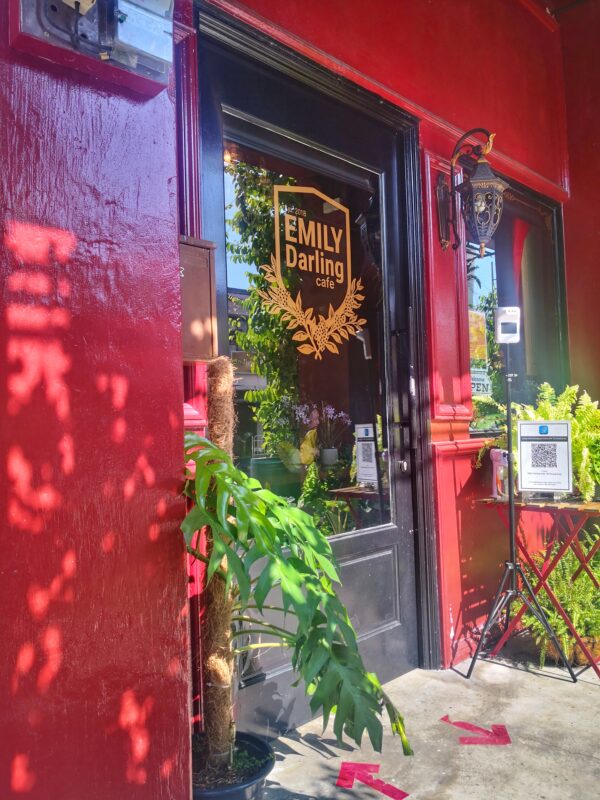 Walking in through the glass doors of the cafe, you first find yourself being invited to the charming home of your friend with touches of collectibles. One can soak up the ambience and take in all of the details and rich colors, and aroma of freshly baked pastries and sourdough that make this cafe truly stand out.
The bakery shelves are lined with a great variety of delectable pastries, quiche, and brownies. If sweet treat is what you like, I would suggest a tray of it as there are varieties to choose from – Kouign Emily, Pain Au Chocolat, Croque Monsieur, Croissant et Coco, Bleuet Danish, Death by Chocolat, Peachy Emily and more.
In keeping with the mood of the Chinese New Year season, we went for the Golden Tangerine which is topped with cream and bright tangerine. Another fruity choice is the Bleuet Danish with fresh blueberries, cream and custard. The pastry is super flaky with taste of good butter.
Their quiche is one of their most popular items. Available in both meat and vegetable varieties, it sells out insanely fast. We ended having the spinach quiche topped with shredded cheddar cheese. A bite into it revealed a mixture of caramelized onion, spinach, mushroom, and cherry tomato.

Quiche RM16, Golden Tangerine RM18 & Bleuet Danish RM16
Spinach Quiche
Emily's drink menu is focusing on coffee and tea staples and the best way to enjoy the dessert is with a cup of hot coffee. We had a choice of Latte and Cappuccino.
The daily business hours are from 9am till 6pm except for Tuesdays. Make sure to call ahead to reserve a table. If you are a little far from this place, do take note that they are delivering the goodies too.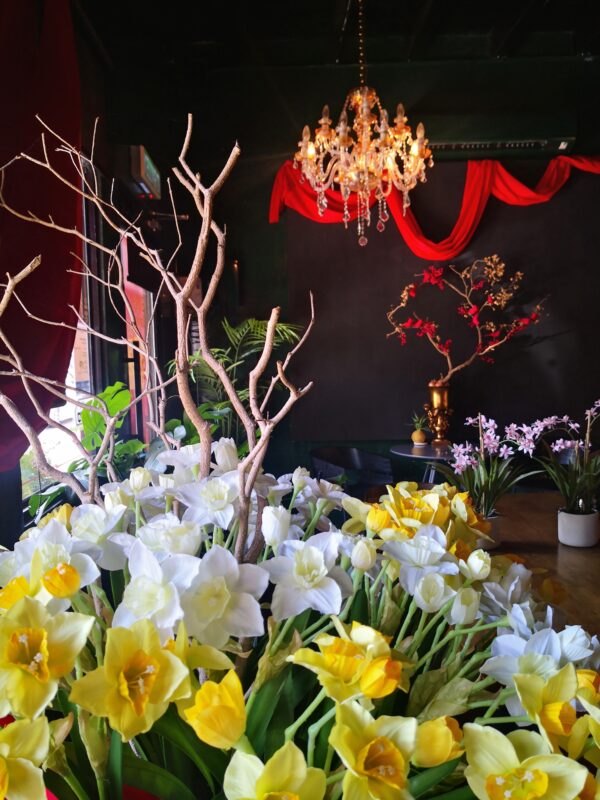 Emily Darling Cafe
186 Penang Road
10000 George Town
Penang
Mobile: 012-4068847