Ostrea Oyster & Seafood Bar at The Edison Hotel, Penang
Ostrea, an oyster & seafood bar hidden inside The Edison Hotel in George Town, Penang is making waves in the food scene for its unique seafood dining concept with a selection of champagne in airy alfresco ambience.
There is a small menu dressed up with mussels, scallops, fish, prawns, clams, and oysters. The air-flown oyster from Scotland is the star feature on the menu, ranging from Loch Fyne Rock, and Loch Fyne Angel, to Fine De Claire. Guests can complement the dining experience with the restaurant's choices of mixed cocktails, champagne, or a glass of red or white.
Oysters served chilled on crushed ice
Cocktail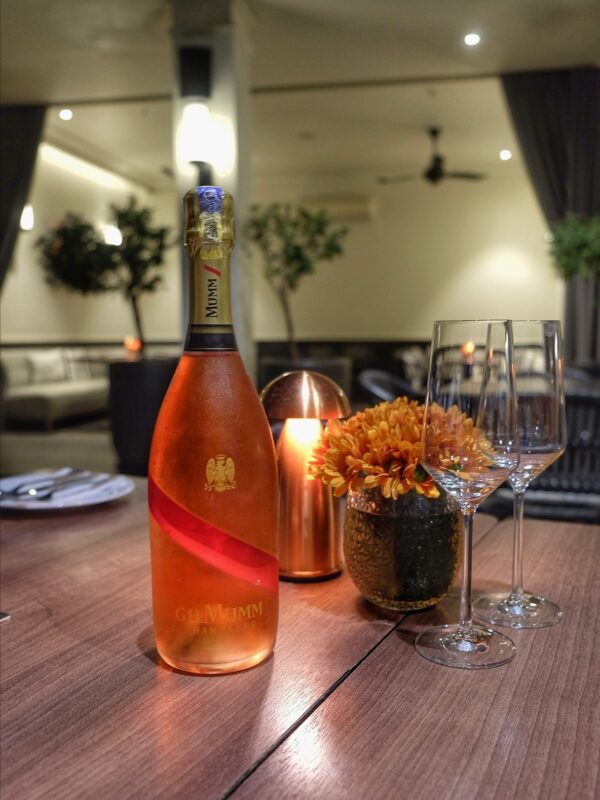 Champagne
Our group of three visited Ostrea recently and landed on the Tasting Menu For One along with cocktails and champagne (available a la carte). At a comfortable price of just RM168 per person, the Tasting Menu For One with a variety of seafood bites yields plenty of light surprises.
1st Course: Loch Fyne Rock Oyster & Loch Fyne Angel Oyster – this course offers one oyster each for diners. The oysters are fresh, clean, and briny. One can start to savor the oyster in its natural simplicity, then have the next accompanied with the traditional mignonette sauce, or drizzled with a squeeze of lemon.
Feel free to try out other oysters that are on the menu on ala carte basis, like the Fine De Claire Oysters that we ordered.
2nd Course: Salmon Roe served on sour cream cheese zipped with chives together with potato offers a mix of reassuring flavors and pop of roe goodness.
Salmon Roe
3rd Course: Smoked Golden Hebridean Mussels with cream cheese on hard-boiled egg, topped with chopped cherry tomatoes, and served on rye cracker. The creation is a delightful mouthful.
Smoked Golden Hebridean Mussels
4th Course: Loch Fyne Smoked Salmon with chopped avocado, shallots, Roma tomatoes, kyuri and crème fraîche.
Loch Fyne Smoked Salmon
5th Course: Scottish King Scallop – grilled scallop served topped with microgreens and complemented by beetroot pate, basil pesto, and squid ink.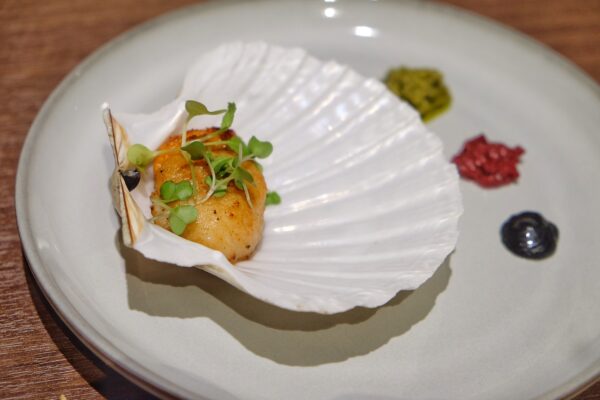 Scottish King Scallop
6th Course: Lemon Sole served with garlic cream sauce, dill mustard and tomato relish is the last bite of the Tasting Menu For One.

Lemon Sole
The Tasting Menu menu sits alongside the A La Carte menu where one can have choices of seafood specialties. For those who are excited about mussels and clams, they can have the seafood served in tomato broth along with crisp toast for dipping.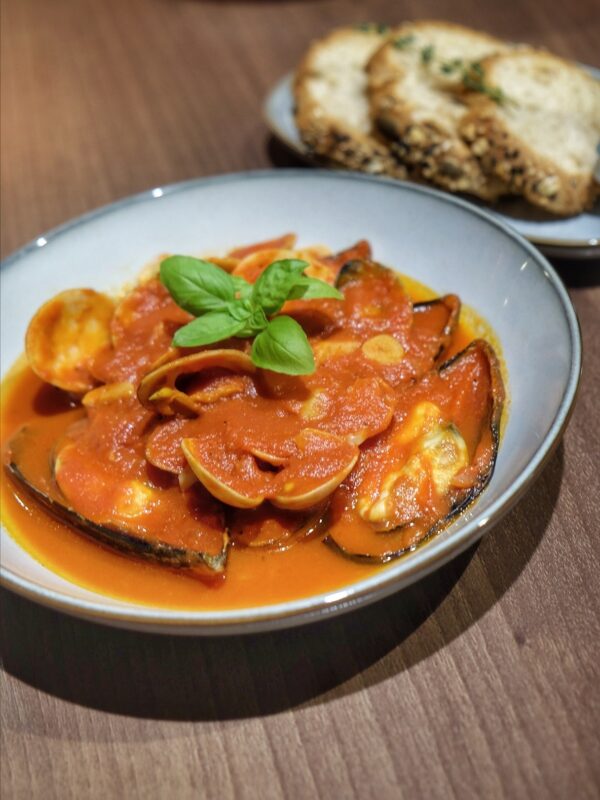 A La Carte Menu – Mussels and Clams
That is no better way to end the meal than with coffee and dessert. The restaurant's charming Citrus Crème Brûlée with sour cherry curd & lime zest, and segments of orange, is a nice rendition of dessert with citrus accents.
A La Carte Menu – Citrus Crème Brûlée & Coffee
There is always something new to try at Ostrea as the tasting menu changes every month. Start booking and explore what's new and what else they are offering in the ala carte menu. Daily business hours are from 6pm to 10pm.
Ostrea Oyster & Seafood Bar at The Edison Hotel
15 Lebuh Leith
10200 George Town
Pulau Pinang
Tel: 04 – 2622990